Soft blocks of pink and blush transform to bright hot pink and red in our Color Bloc Floral, a modern mix of delicate yet bold flowers to bring joy for any occasion. Arranged in a, you guessed it, a color-bloc ceramic vase that showcases blocks of pink and blush, giving this flower arrangement a modern, sophisticated vibe.
A vibrant flower arrangement, the Color Bloc Floral is perfect for any celebration or special event as it can adapt to the card you choose to send with it. Pick from our greeting card collection and have our driver deliver for you.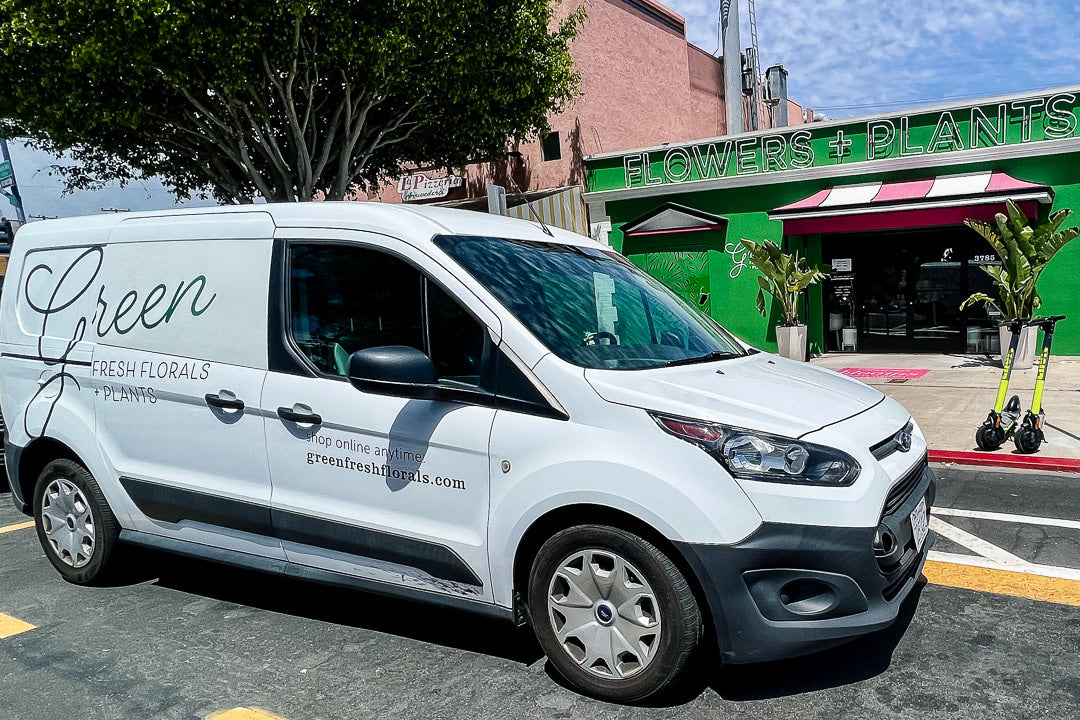 Let Us Do The Work
We Deliver For You!
Have our professional drivers hand deliver your fresh flower or plant order. We deliver throughout San Diego County.
Learn More