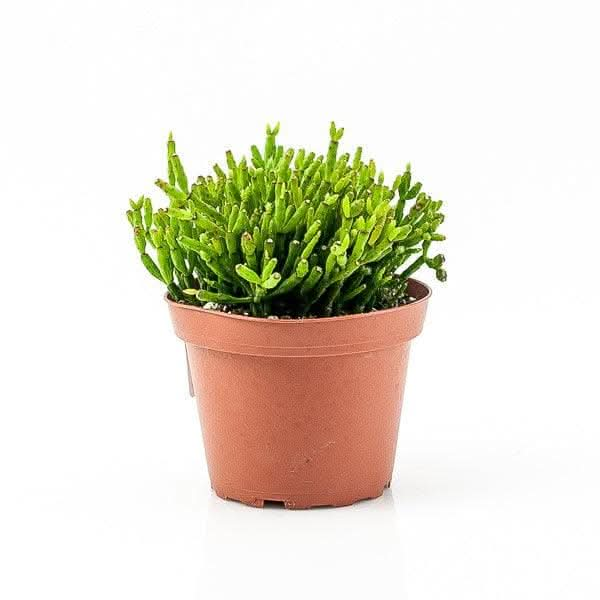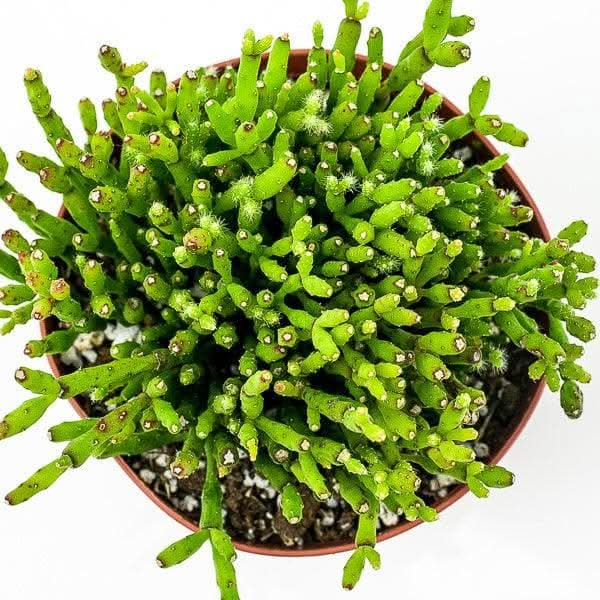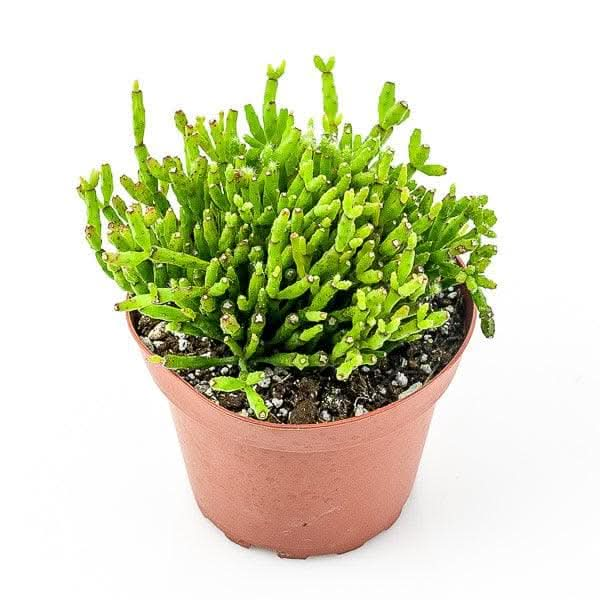 The Coral Cactus (Rhipsalis Cereuscula) is a shrubby cactus that makes an ideal indoor plant. Its bright green stems grow long and thin, spilling out over the edge of container gardens adding some unique style. Plus, the tips will turn reddish when they experience cold temperatures.
The Coral Cactus thrives in diffused sun to partial shade and likes to be completely dry in between waterings which should be more regular during the spring and summer growing seasons and much less during the fall and winter months when it becomes dormant.
Sold in the original grower's container, so check out our online pot collection and pick a stylish pot to accompany your new cactus succulent.
Recommended for homes with pets.