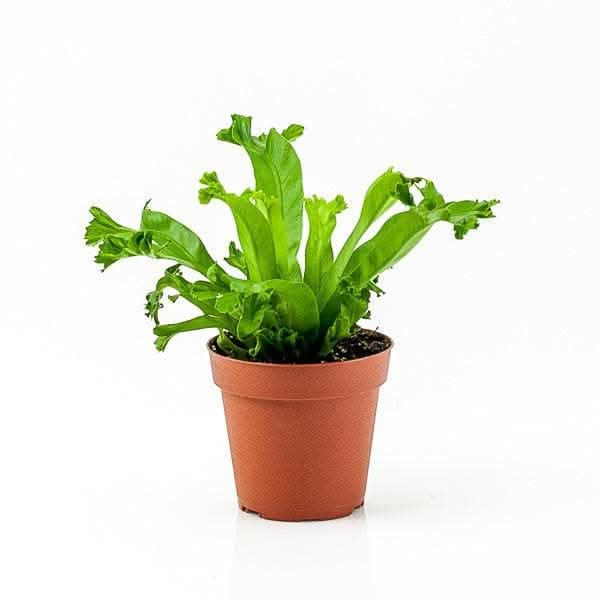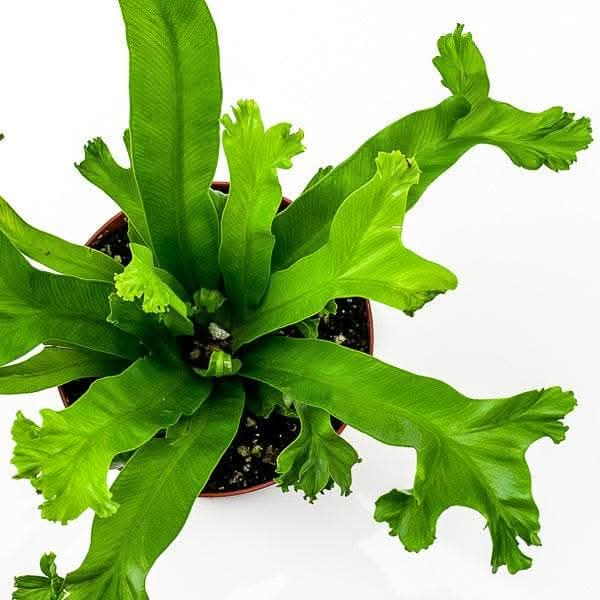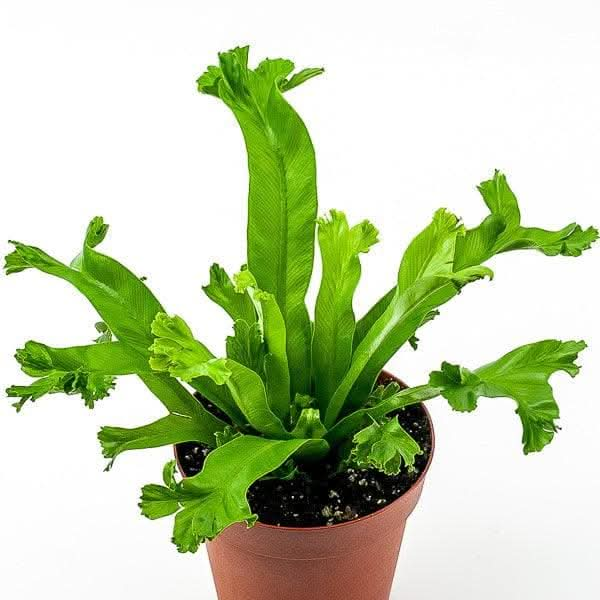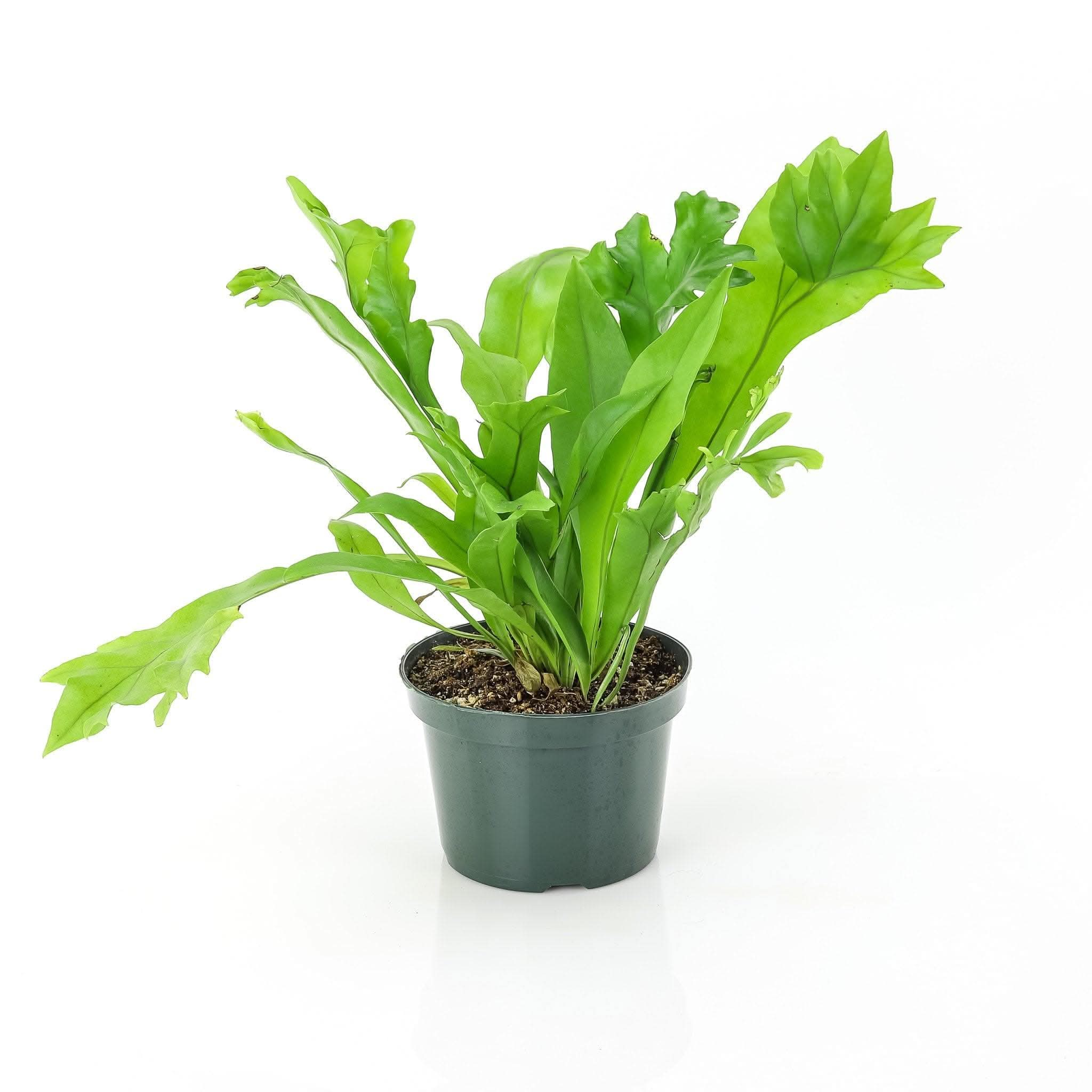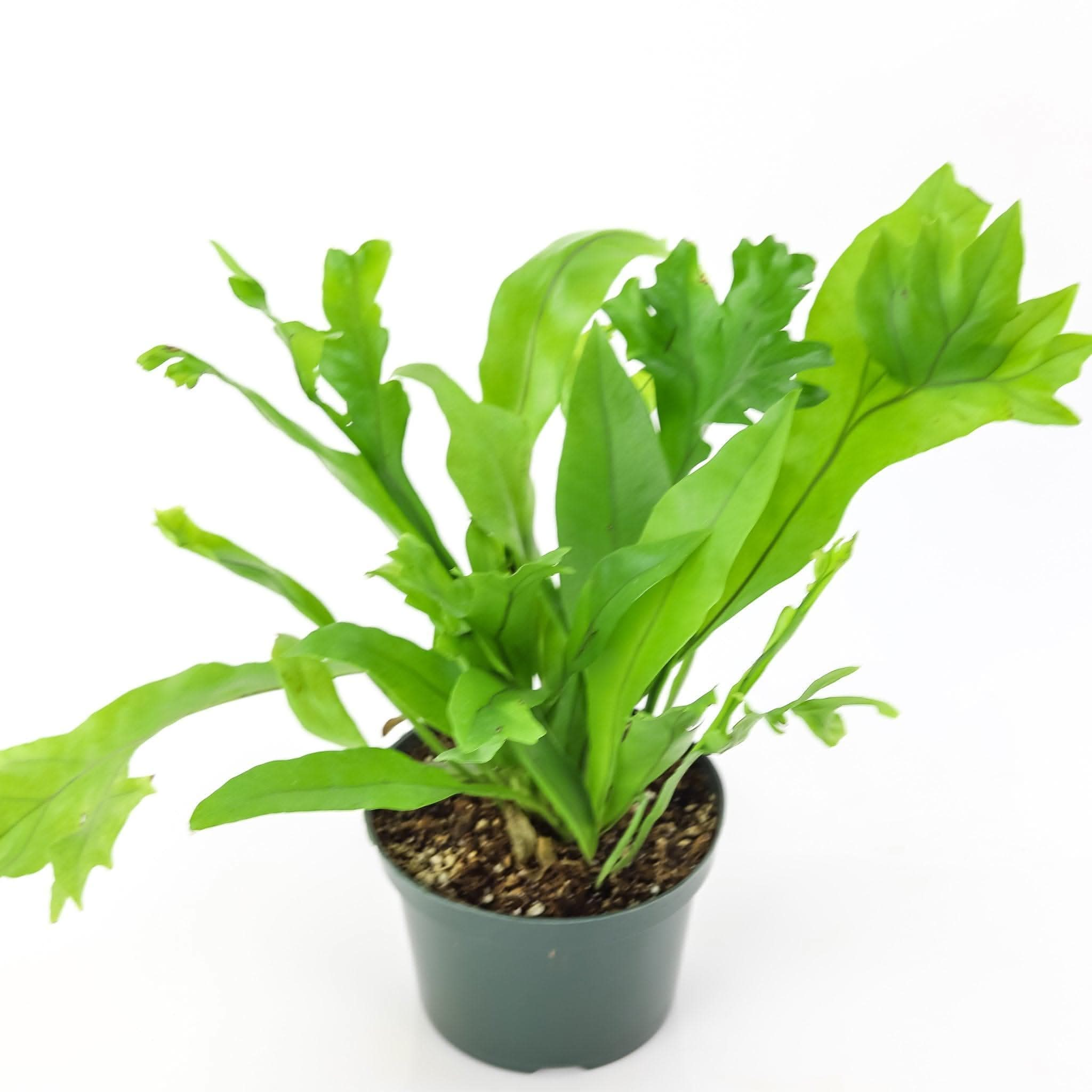 The long green leaves of the Crissie Bird's Nest Fern (Asplenium nidus) emerge from the center of this natural air purifier giving it an elegant, bold look and feel. The ends of the leaves appear blunted as they form a split on end with a flourish. Available in 4", 6" and 8".
Like all bird's nest ferns, the Crissie is perfect for a hanging pot where the leaves drape or in a stylish pot on a table or floor. Pair it with a pot from our online pot collection, and we will gladly plant it for you.
The Crissie prefers indirect sunlight or partial shade, so avoid placing it in locations with direct, bright sunlight. Keep the soil moist and watch this magnificent plant thrive.
It is sold in the original grower's container.
Recommended for homes with pets.