The Endless Gratitude Floral is a stunning embodiment of appreciation and elegance. This exquisite arrangement is a symphony of monochromatic splendor, featuring an array of white orchids, roses, and dahlias, interspersed with creamy hydrangeas. Each bloom is carefully selected to create a harmonious blend of textures and tones, while delicate white lisianthus adds a final touch of sophistication.

Nestled in a low clear glass vase, this arrangement is not just a bouquet; it's a statement of refined taste and heartfelt sentiment. Whether celebrating a milestone, expressing thanks, or marking an important moment, the Endless Gratitude Floral stands as a perfect testament to the beauty and depth of your feelings.

For those gifting this beautiful arrangement, we invite you to shop our online greeting card collection to find the perfect addition to your thoughtful gesture. Our team is ready to transcribe your message, adding a personal touch to this elegant offering. Trust in our drivers to hand-deliver your gift and card, ensuring your expression of gratitude arrives with the grace and care it deserves.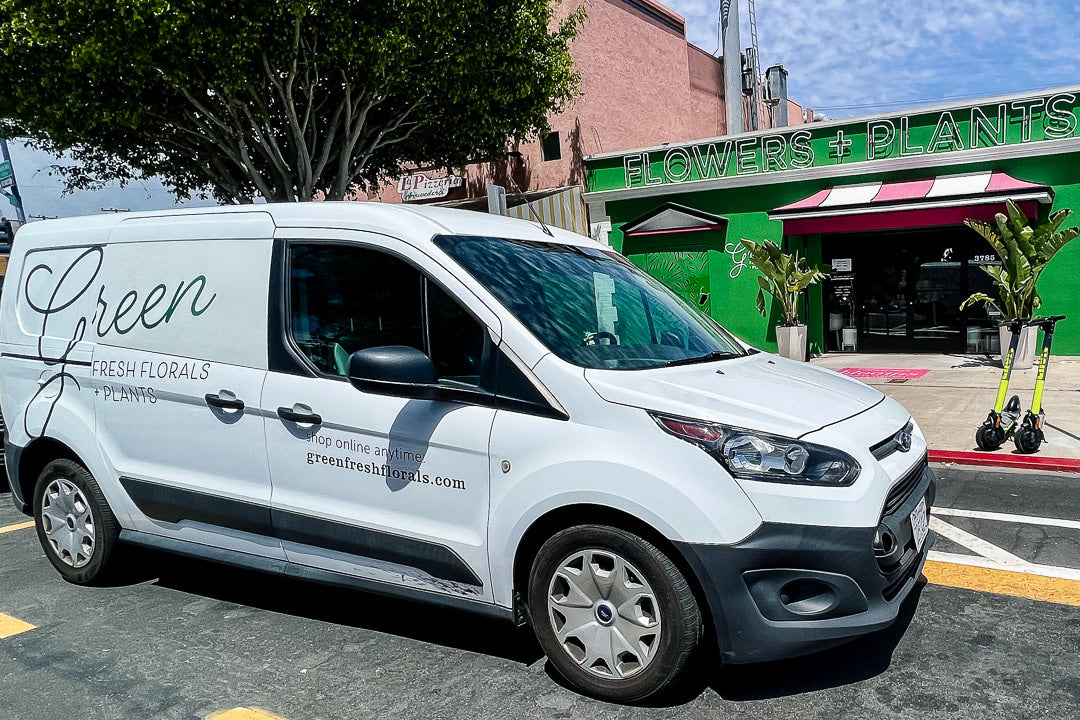 We Deliver!
Let Us Deliver For You!
Have our professional drivers hand deliver your order for you.
Delivery Info
Beauty in Sympathy
I ordered this arrangement for friends all the way across the country to express my sympathy for the loss of the family matriarch. My friends were moved by the beauty of the arrangement. The flowers generated a sense of being uplifted in a sorrowful time.
Personalized service!
This arrangement was just beautiful! I bought as a sympathy arrangement with the delicate orchids, white Hydrangeas, perfect white roses mixed in with beautiful varigated greenery. It really was stunning. And Carlos was so very accommodating and makes you feel like his favorite customer. I've had issues with flower arrangements before so I'm picky. This was a 5 star experience.
The Endless Gratitude arrangement was beautiful!
I was so pleased with the Endless Gratitude arrangement I sent. The flowers were fresh and pretty. The friend I sent it to, loved it as well. I highly recommend Green Fresh Florals & Plants and their all white Endless Gratitude arrangement.
Florals that always delight
This is the only place I trust to prepare floral arrangements for my friends, family and business relationships.
Great
My friends keep thanking me for their beautiful flowers. They are lovely and stayed fresh for a very long time.