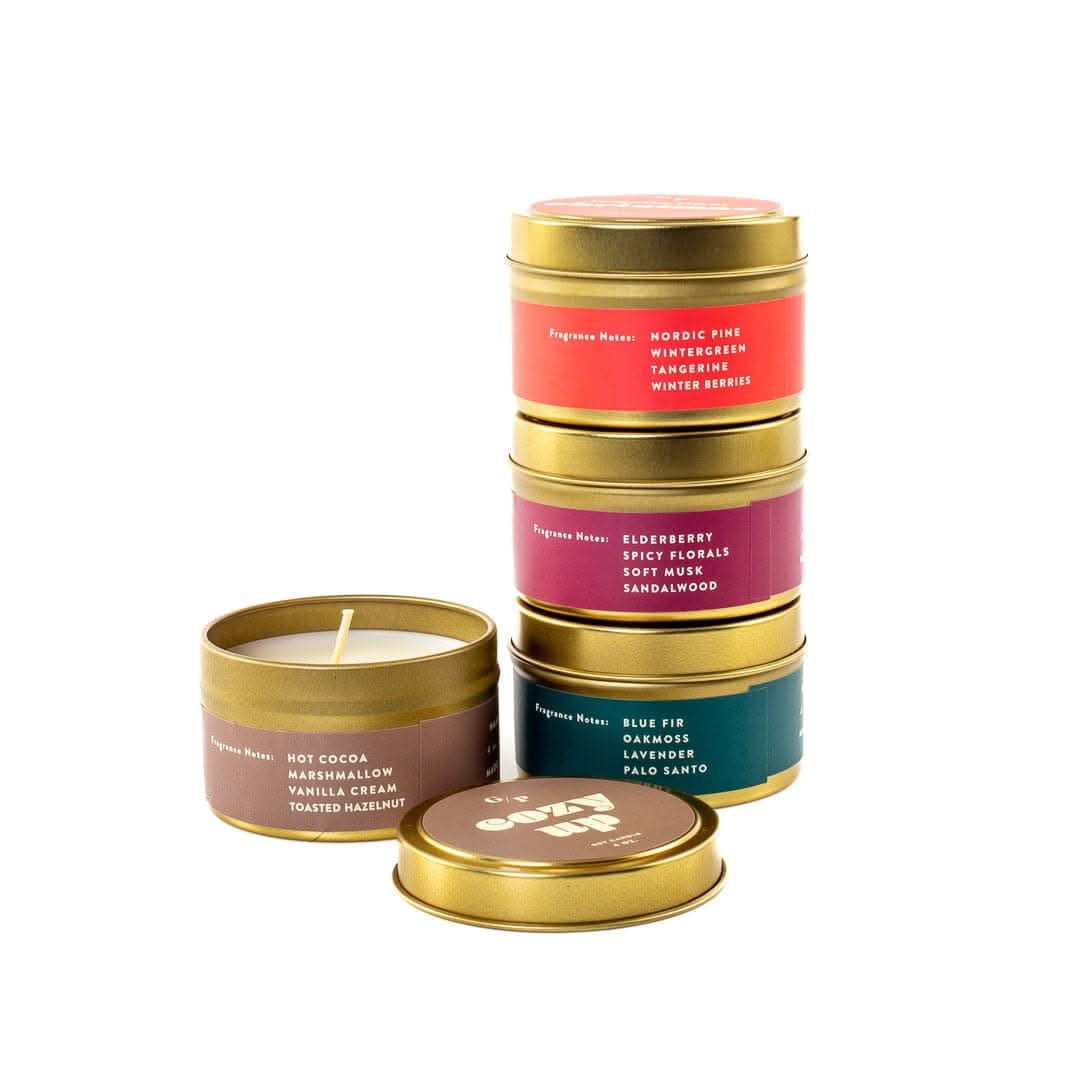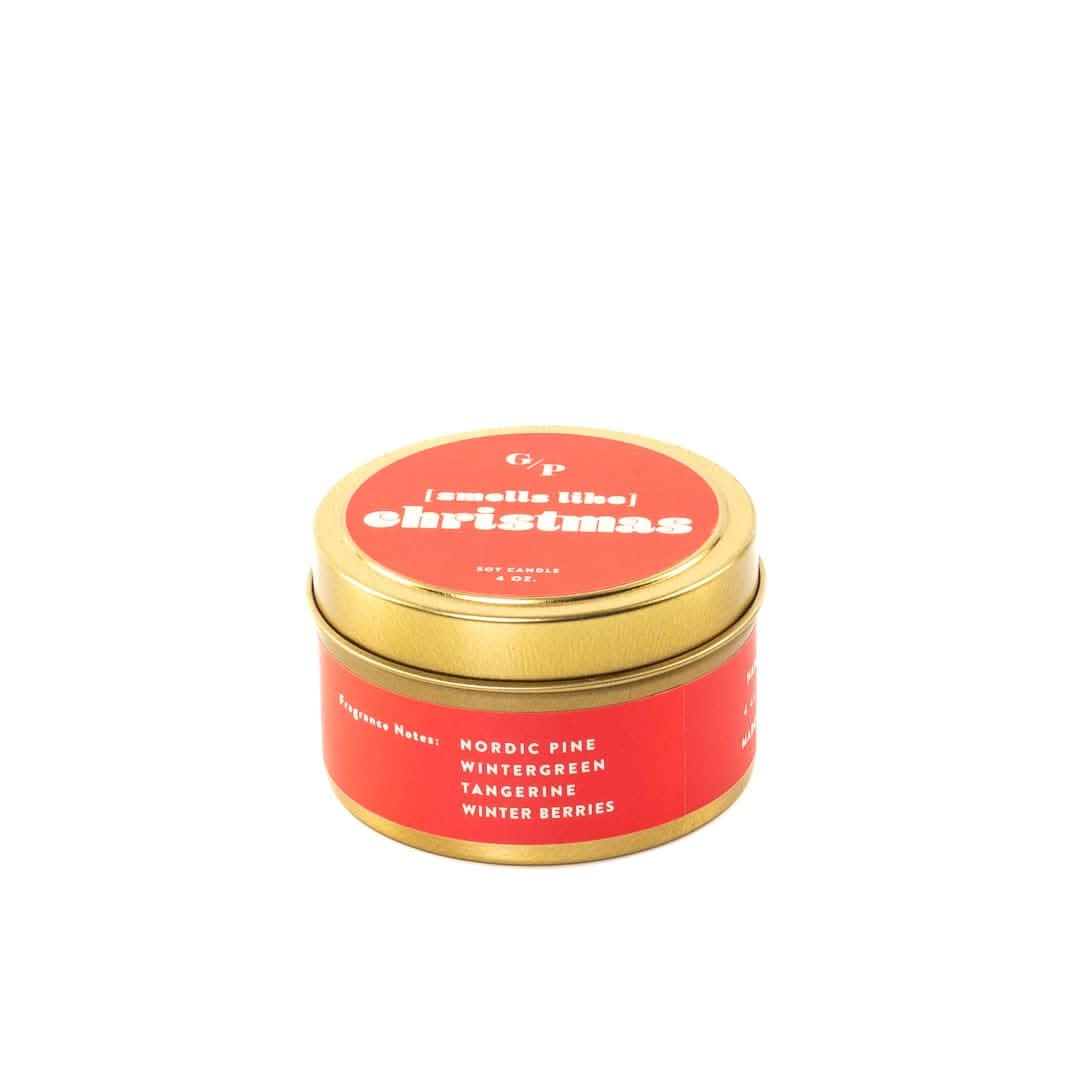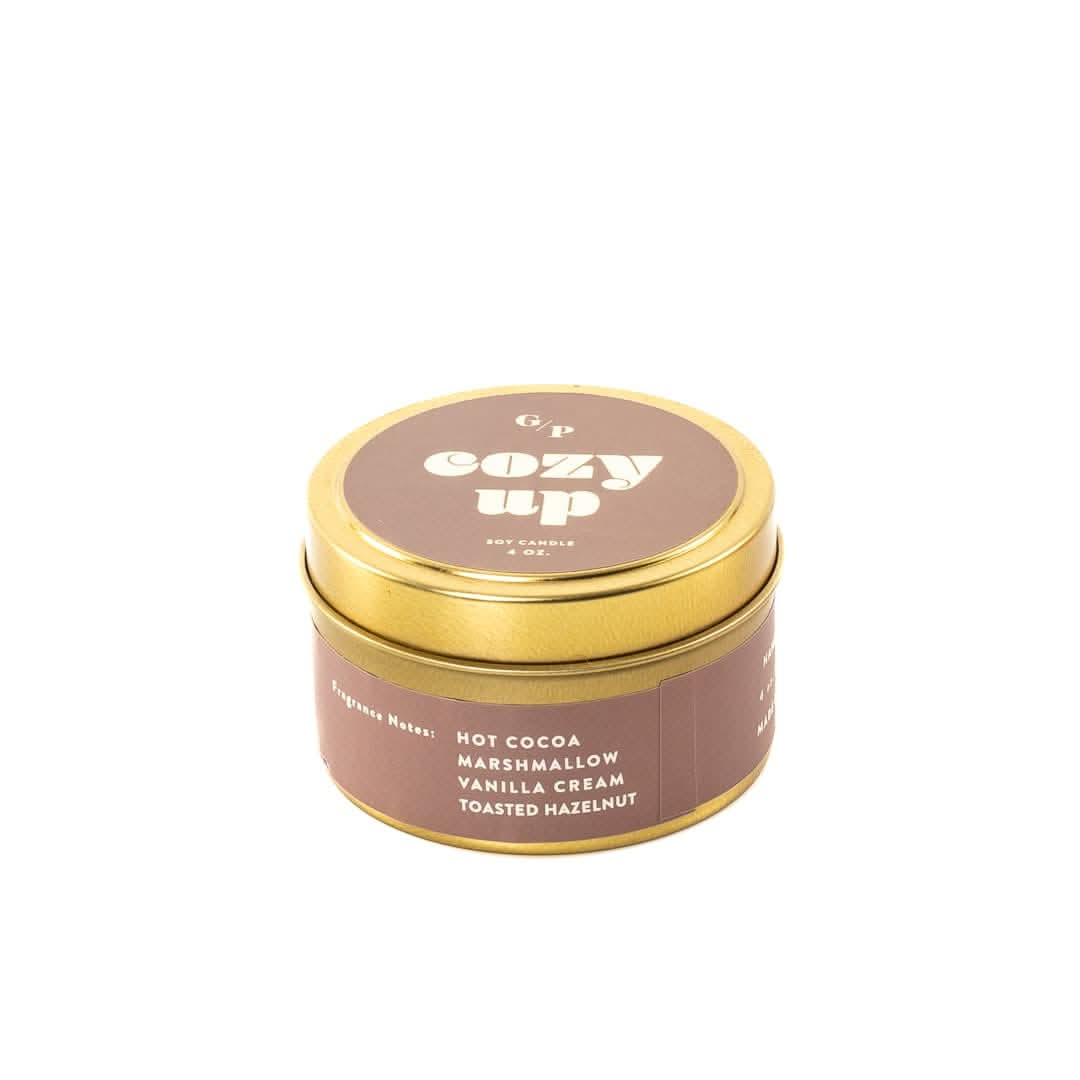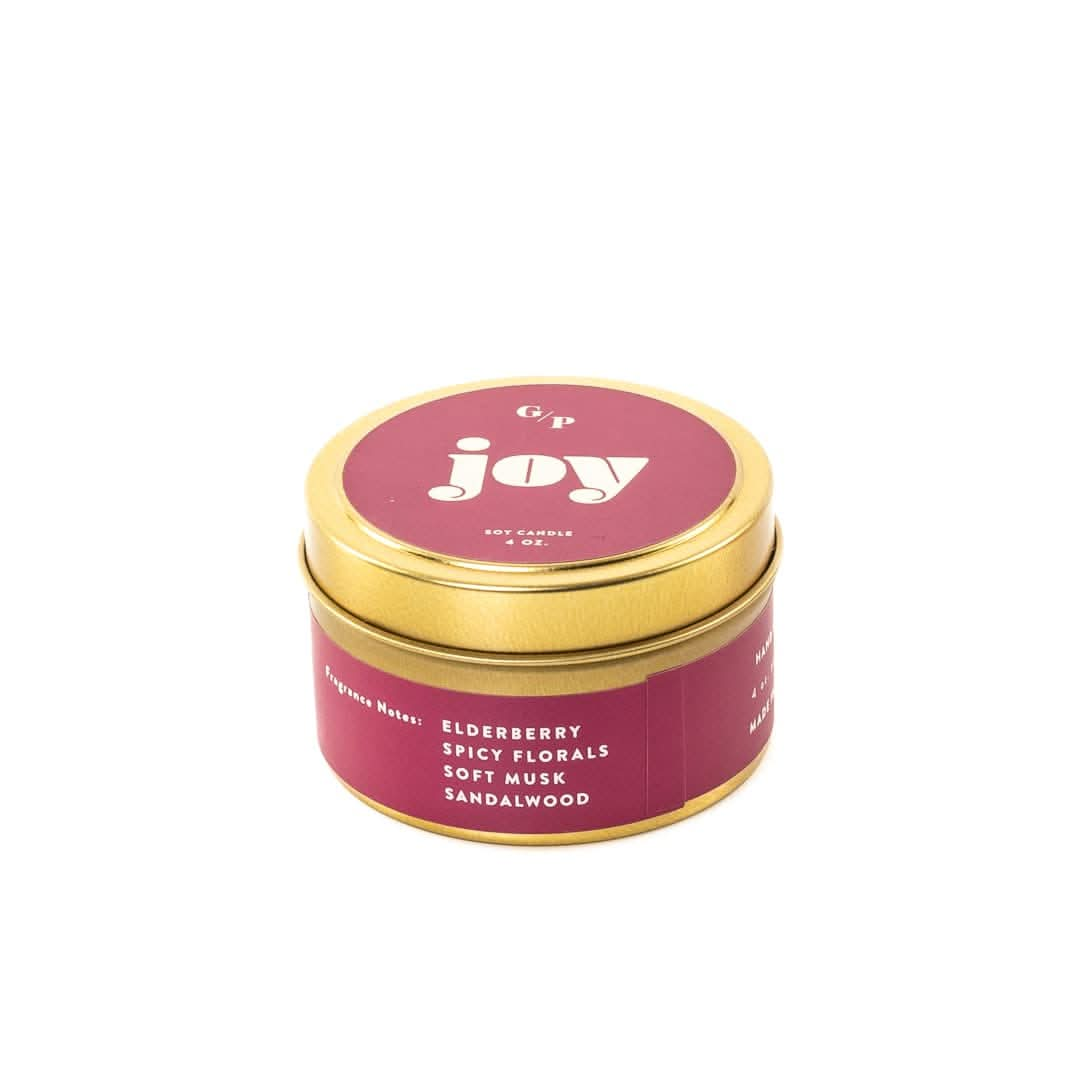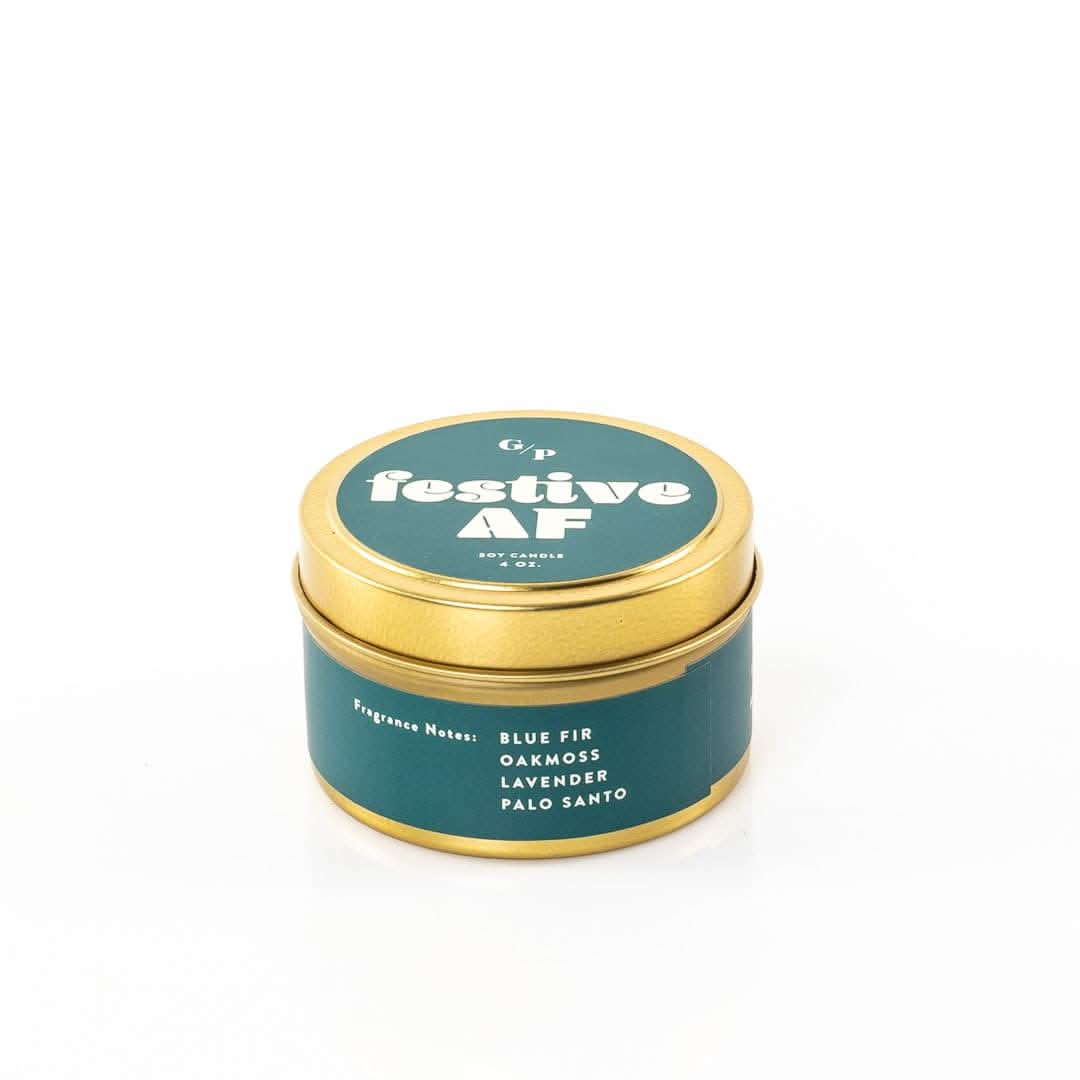 Brighten your holiday season with the Gold Tin Holiday Candle from Just Because, a delightful addition to any stocking or work gift exchange. These charming 4 oz. candles are a treat for the senses and a fun statement piece, with each tin featuring a unique and playful lid message.

Available in four captivating fragrances, each candle offers a distinct scent that captures the essence of the holidays:

1. Cozy Up: Immerse yourself in the comforting blend of Hot Cocoa, Marshmallow, Vanilla Cream, and Toasted Hazelnut. This fragrance is like wrapping yourself in a warm blanket on a chilly winter evening.

2. Festive AF: Experience the invigorating mix of Blue Fir, Oak Moss, Lavender, and Palo Santo. A scent that is as lively and spirited as the holiday season itself.

3. Joy: Elevate the festive mood with a harmonious combination of Elderberry, Spicy Florals, Soft Musk, and Sandalwood. It's a sophisticated and uplifting aroma that embodies the joy of the holidays.

4. Christmas: Embrace traditional holiday cheer with Nordic Pine, Wintergreen, Tangerine, and White Berries. This classic scent evokes the timeless spirit and nostalgia of Christmas.

Crafted from clean-burning soy wax, these candles fill your space with enchanting fragrances and ensure a cleaner and more eco-friendly burn.