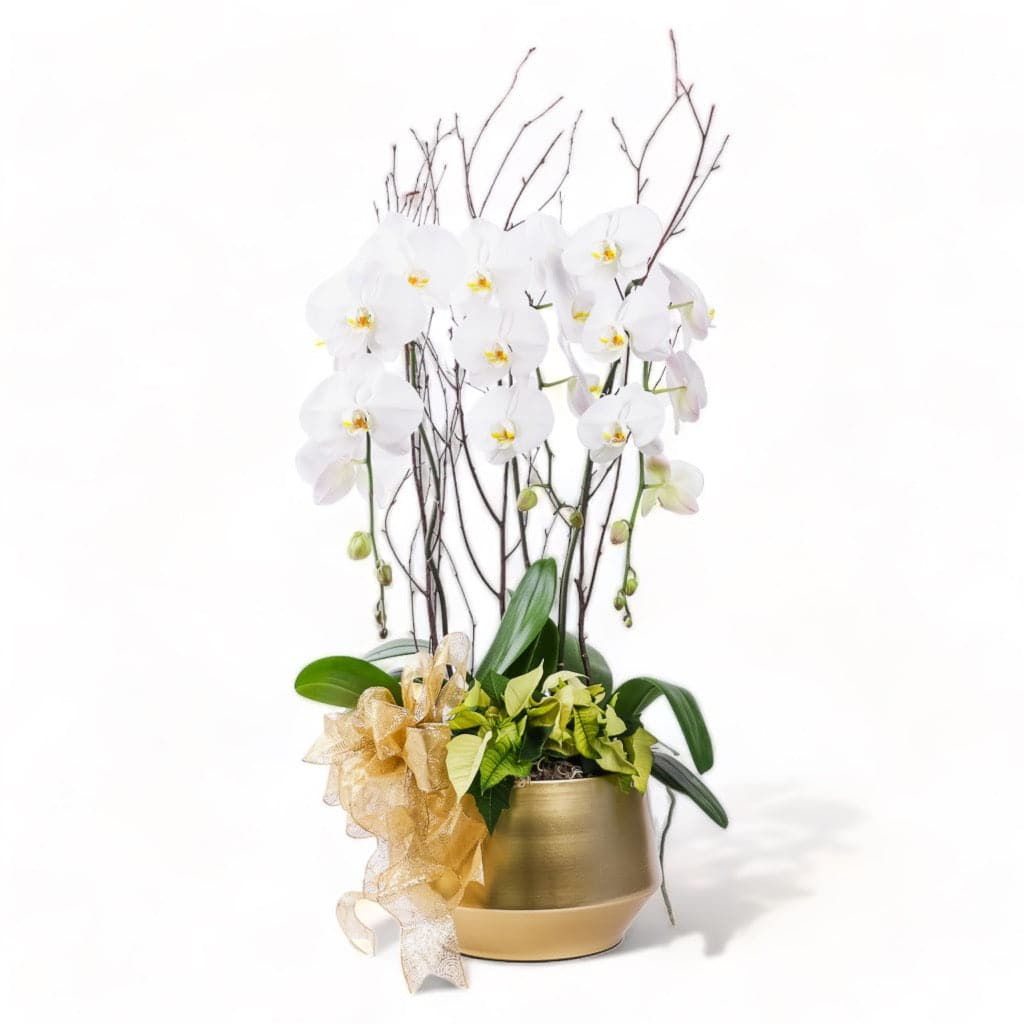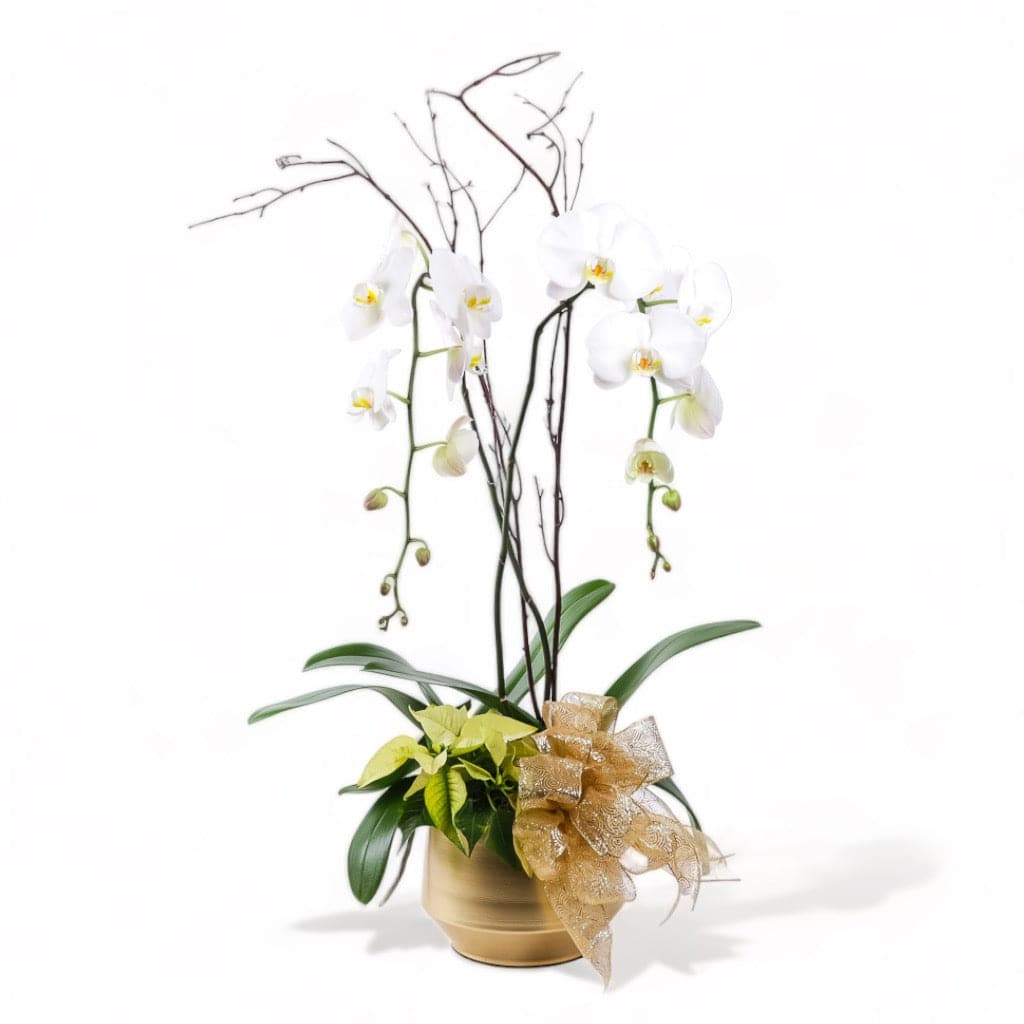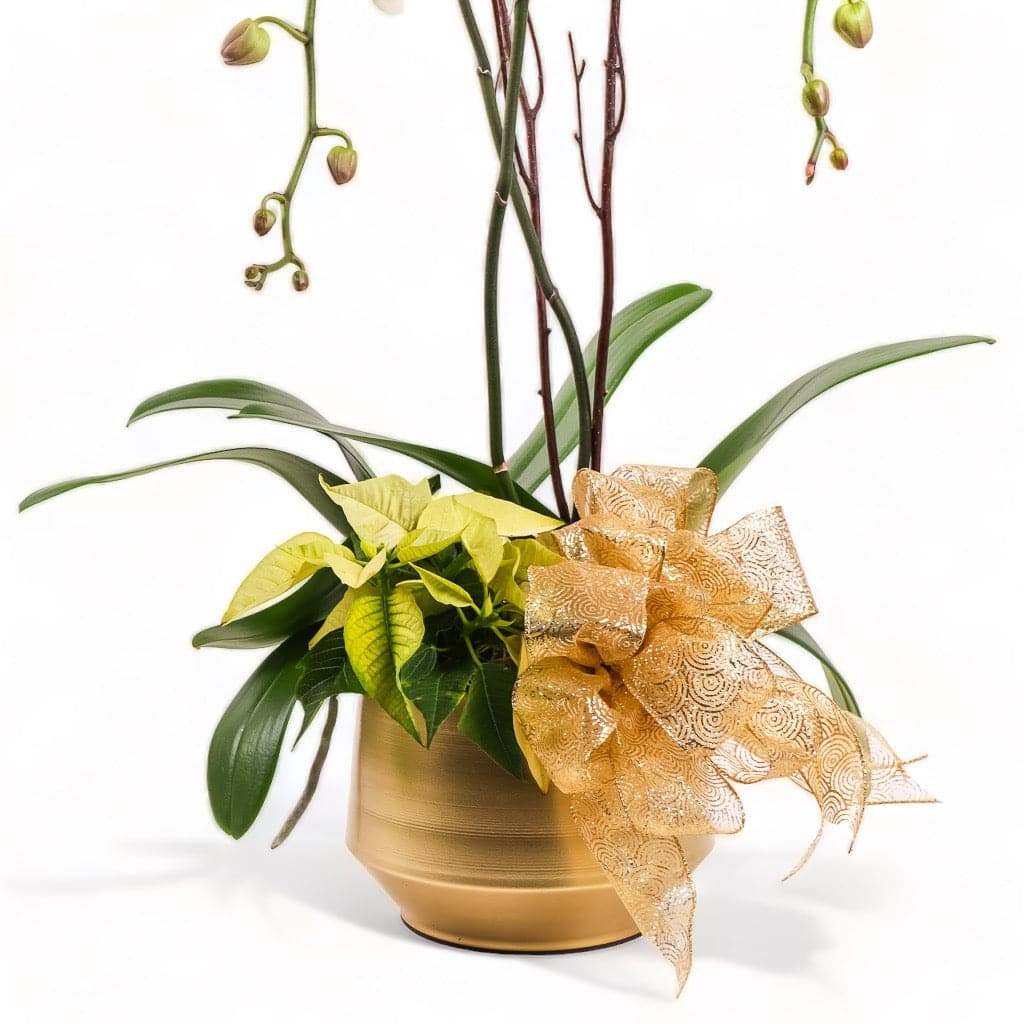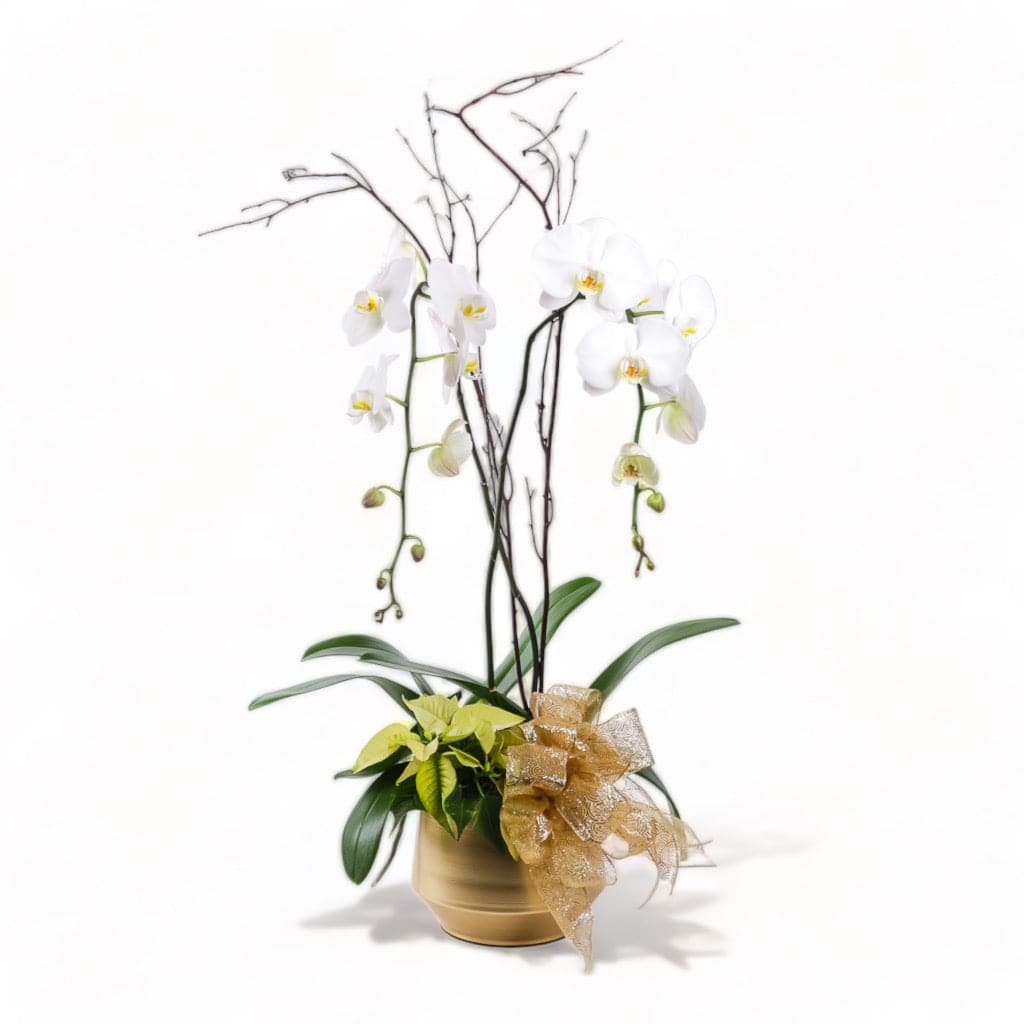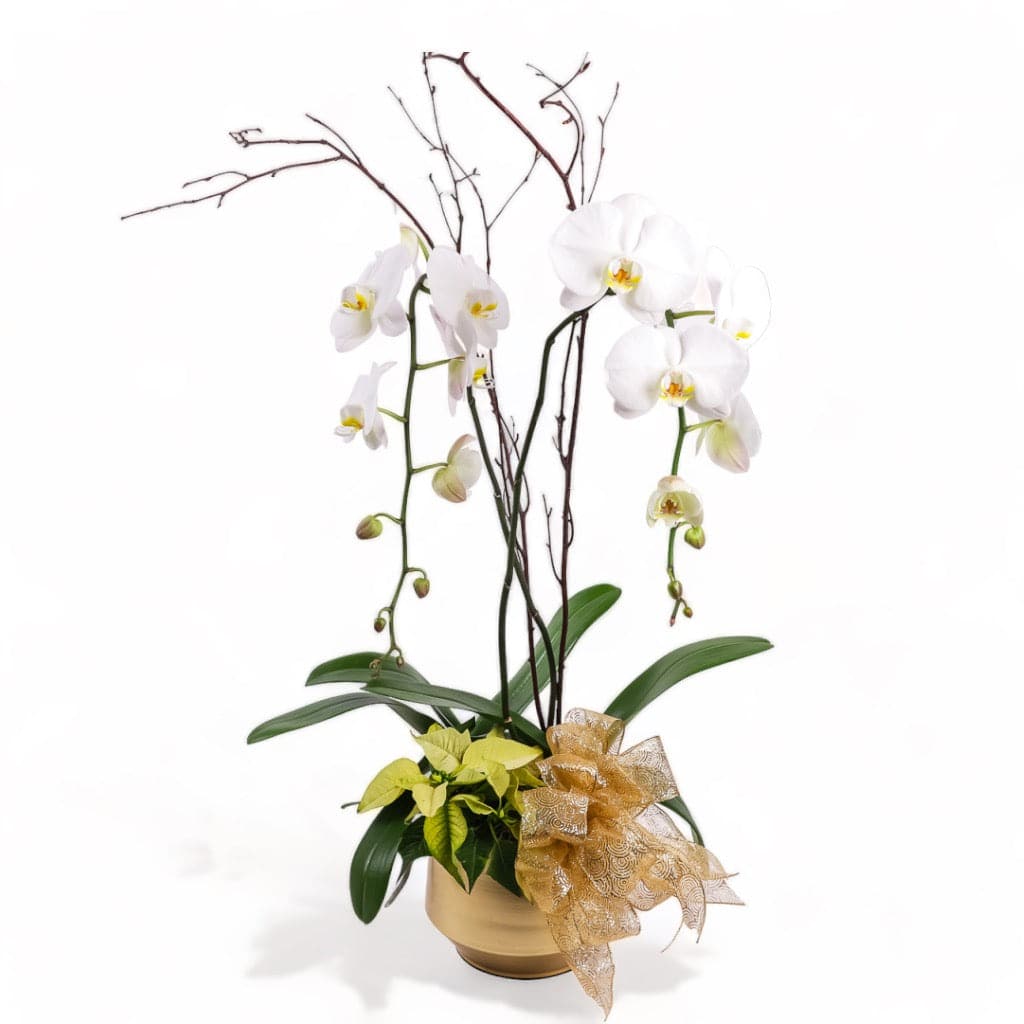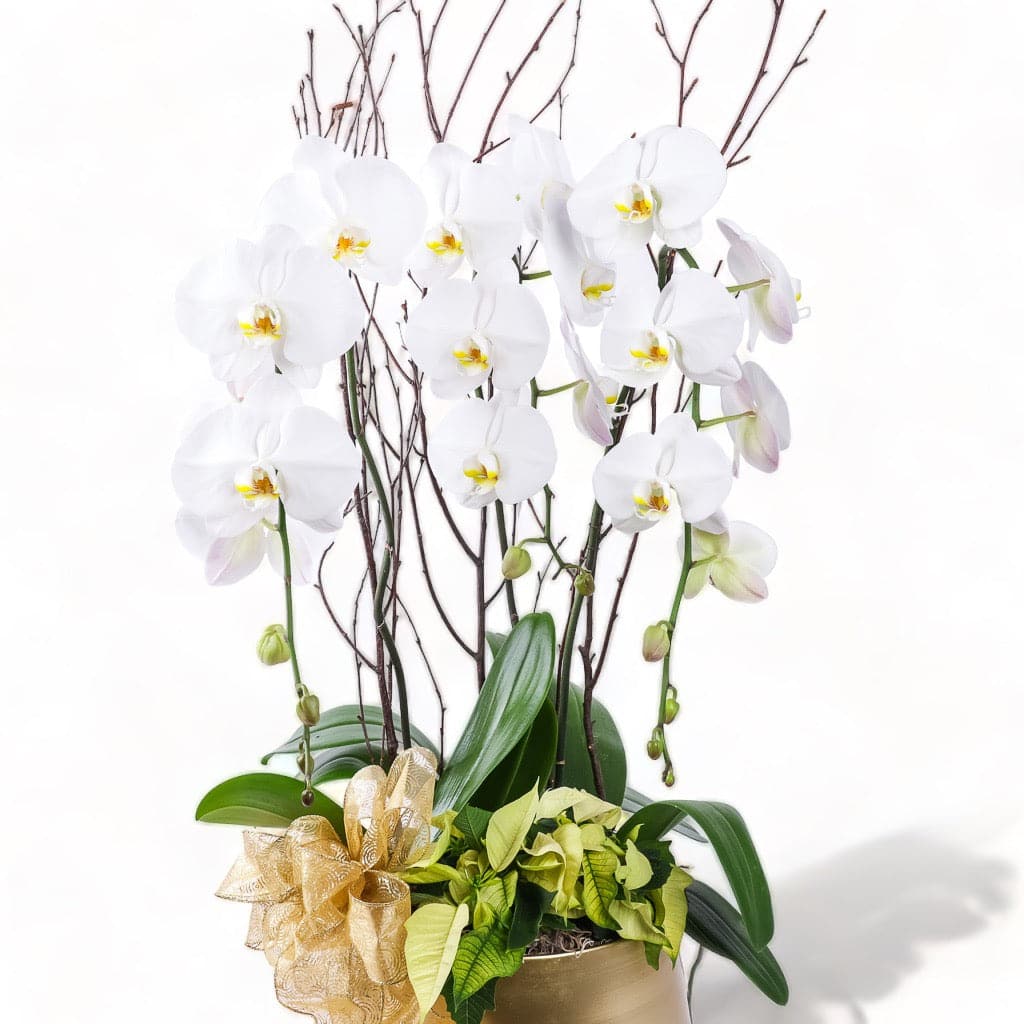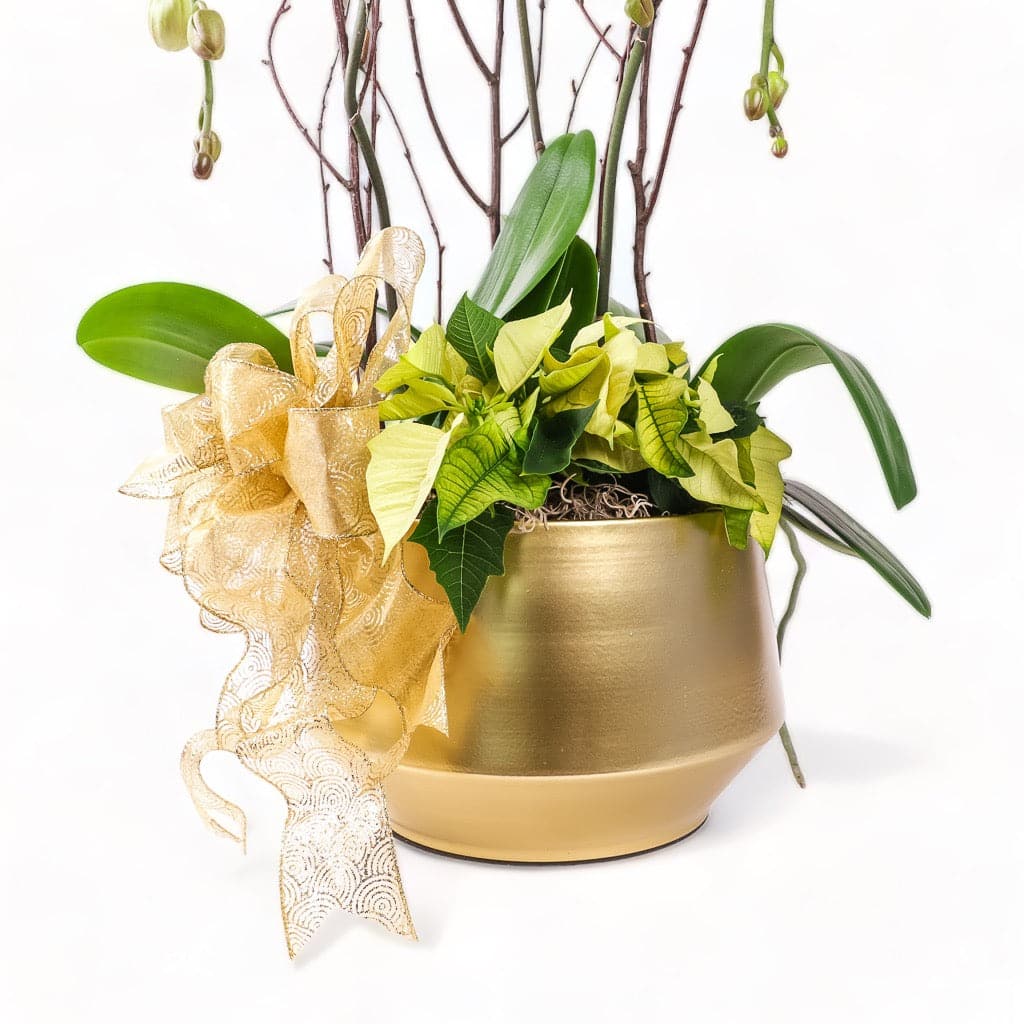 Golden Elegance Orchid Pairing
The exclusive Golden Elegance Orchid Pairing is a hand-assembled holiday statement by the artisans at Green Fresh Florals + Plants. It captures the holiday spirit in its most luxurious form. This opulent arrangement, set in a gleaming gold metal Casabella Bowl, comes in your choice of regular, with two lush orchid stems, or deluxe, with three, each graced by the seasonal charm of a white poinsettia nestled in soft moss.

Gifting orchids from our unique holiday collection offers a symbol of refined taste and lasting appreciation, making it an impeccable gesture for the festive season. The Golden Elegance Orchid Pairing is not just a combination of blooming plants; it's a handcrafted token of celebration, bringing a sophisticated and joyful presence to any space.

Choose this exclusive holiday statement to elevate the decor in your home or office, or let us deliver it as a prestigious gift that stands out for its artisanal quality. Don't forget to include a heartfelt card, completing the personal touch accompanying this exquisite display of holiday elegance.
Not recommended for homes with pets.