Send your special someone this stunning mix of blooms, affectionately named the Grand Romance Floral. This tall collection of long-stem red roses, pink garden roses, burgundy Cymbidium Orchids, and white hydrangea combine to give this floral a textural mix with romantic colors. Approximately 30" tall, this grand romance floral delivers. 
Grab a card from our online collection and we will gladly write a note inside for you. And to make it easy, let our drivers deliver for you. Then, relax and wait to hear the joy when this gift arrives.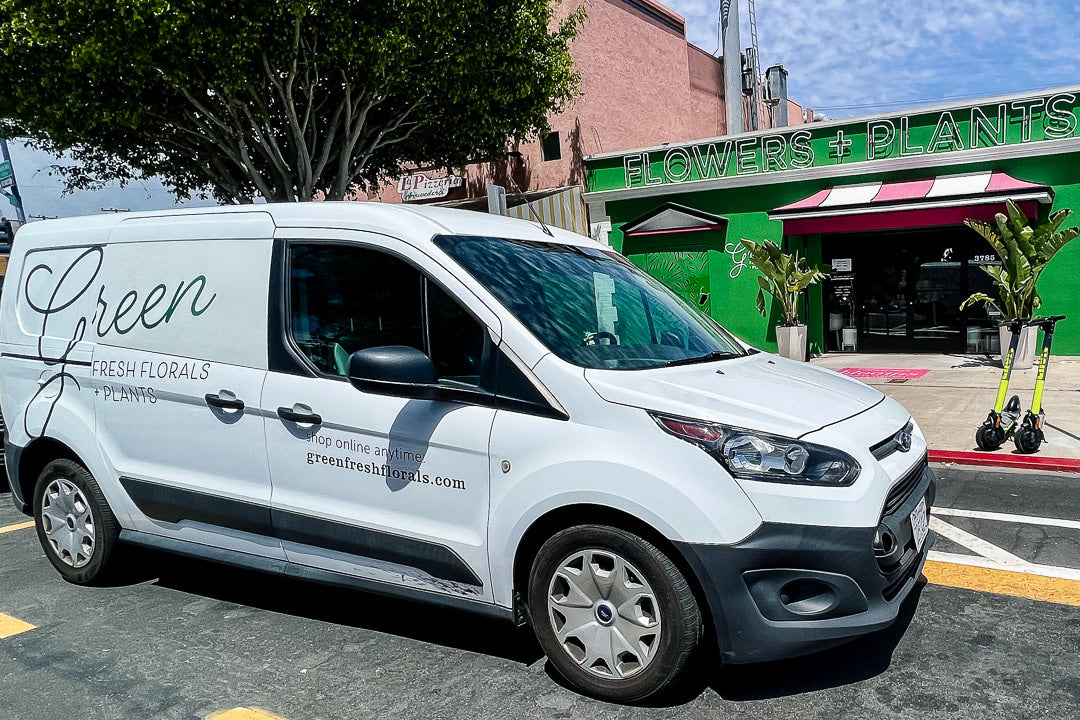 Let Us Do The Work
We Deliver For You!
Have our professional drivers hand deliver your fresh flower or plant order. We deliver throughout San Diego County.
Learn More