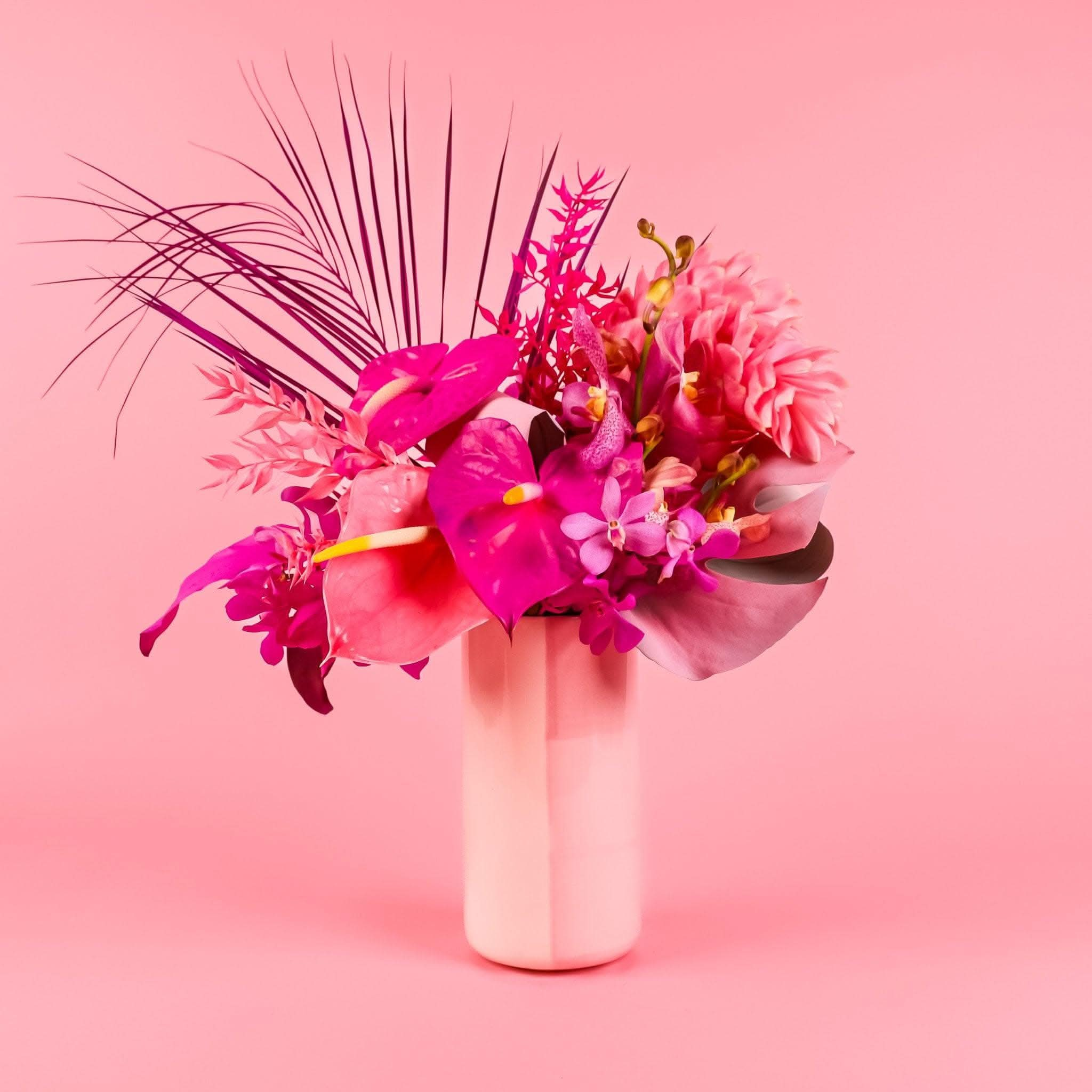 The Malibu Pink Floral is an homage to the dream house fantasy reborn on the big screen this summer as we watch Barbie and Ken in their first rom-com on the silver screen. Made to mirror the artificial world that plastic dolls come from, this hot pink beauty is loaded with anthuriums, ginger, Mokara orchids, and tropical leaves in all shades of pink.
Showcased in a 4" x 8" Mod Love vase, the overall size is approximately 16"w x 20" tall. Pick a card to share your message and have our driver deliver it to your favorite doll! But hurry, this is a limited edition.
Pink Anthuriums, ginger, Mokara orchids, accented with tropical leaves painted shades of pink.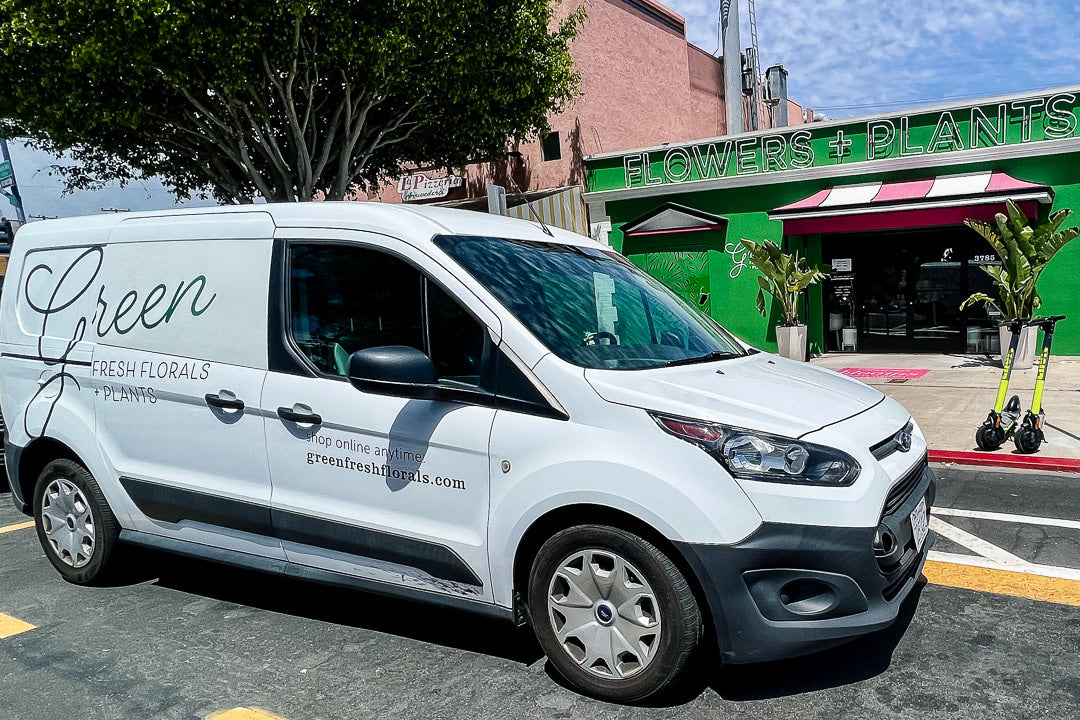 Let Us Do The Work
We Deliver For You!
Have our professional drivers hand deliver your fresh flower or plant order. We deliver throughout San Diego County.
Learn More