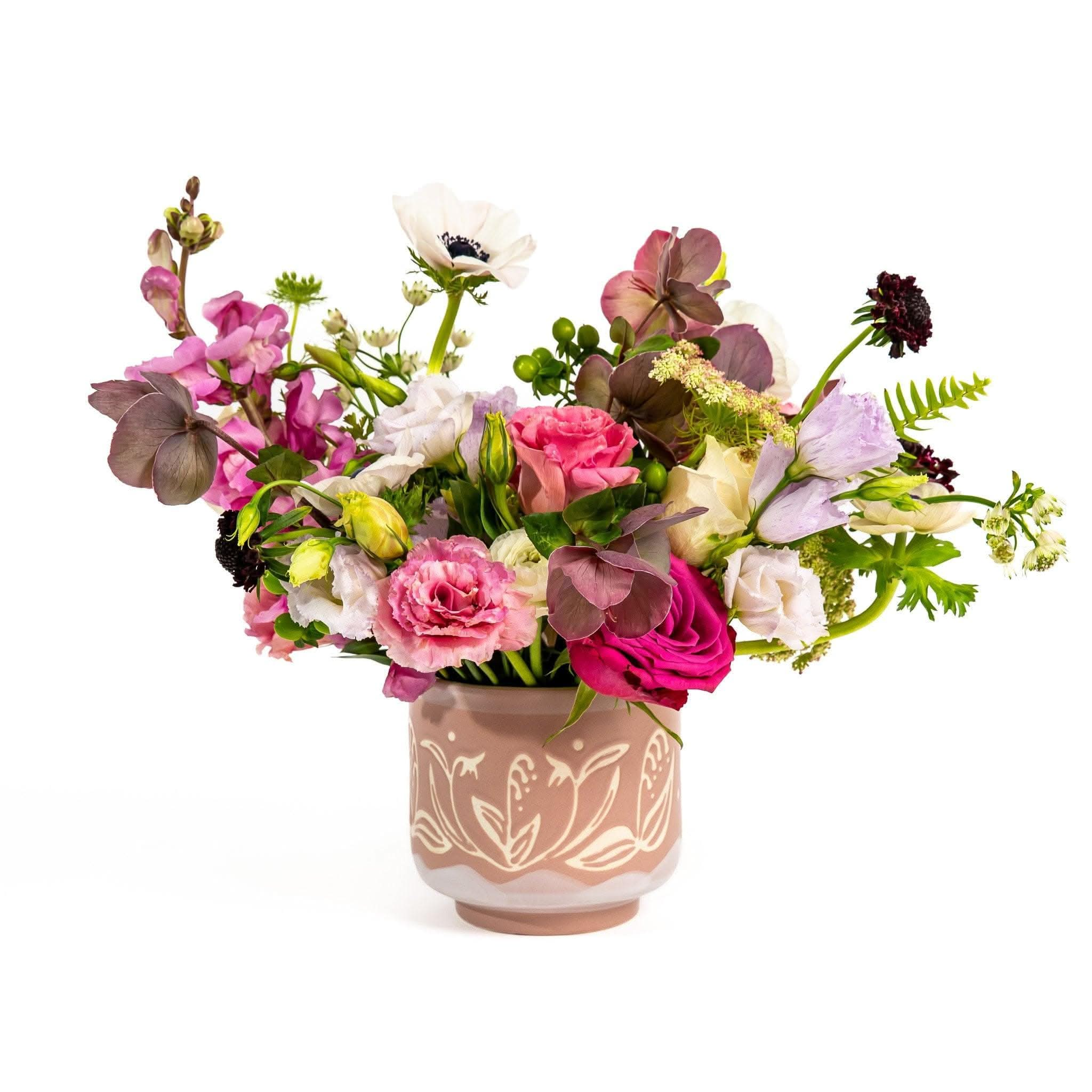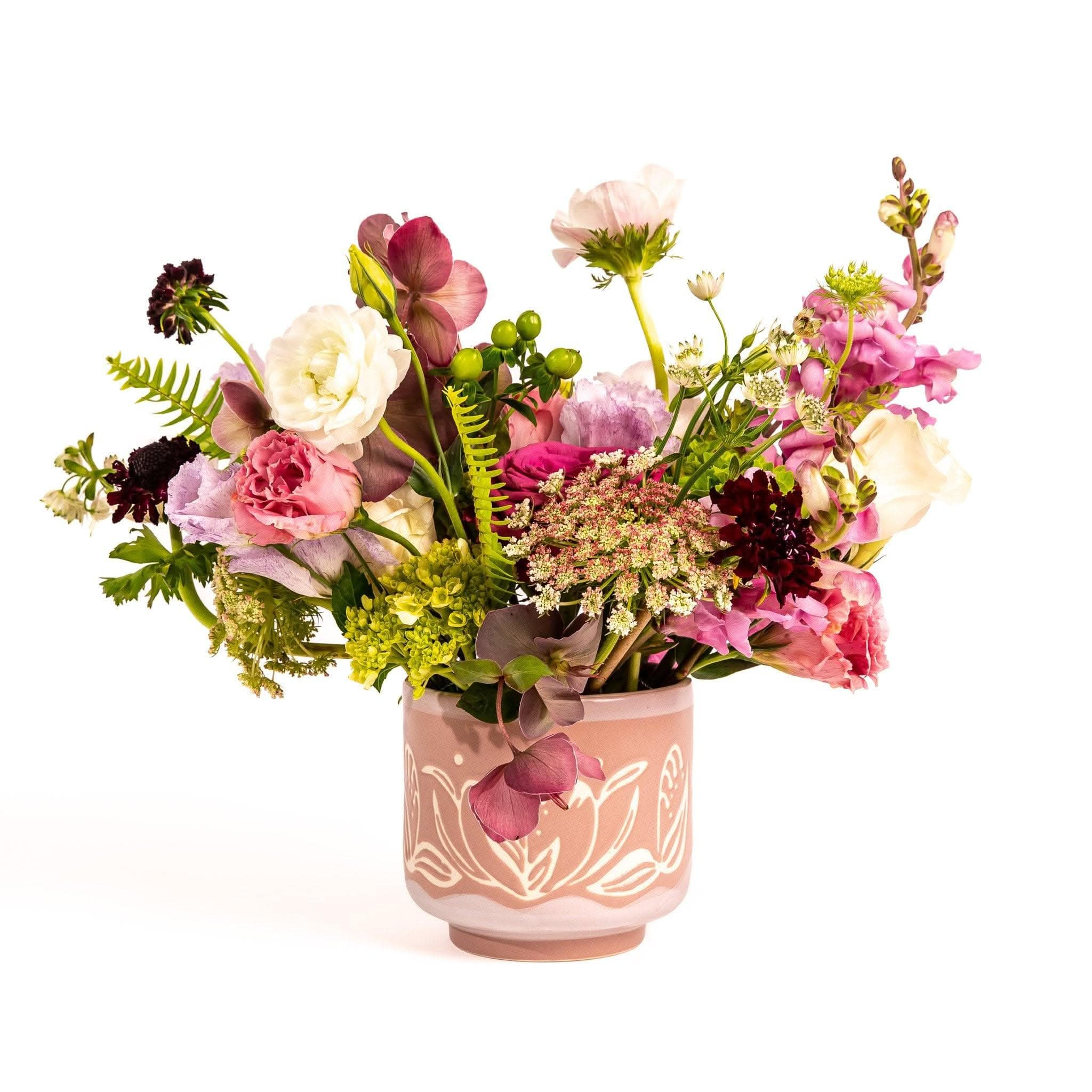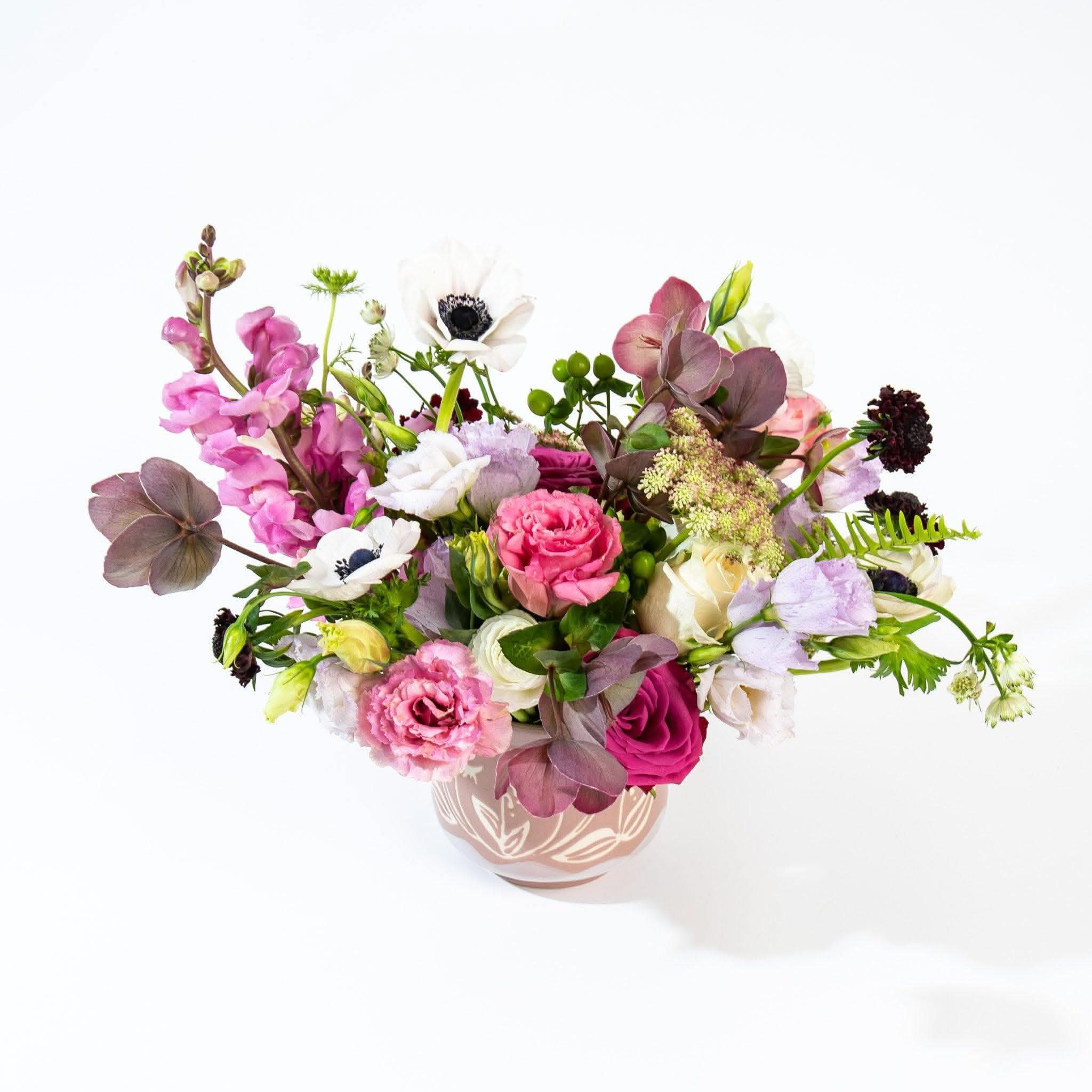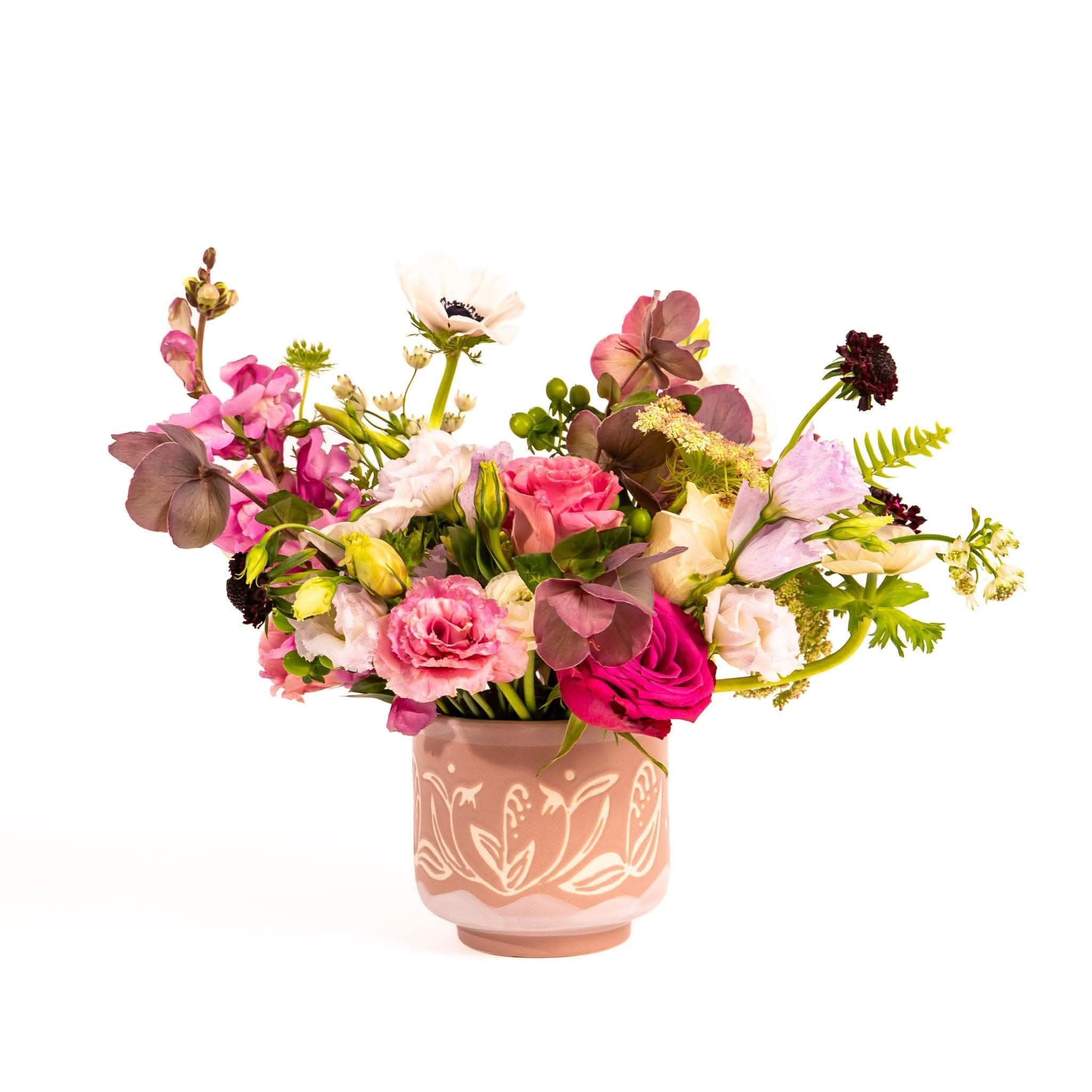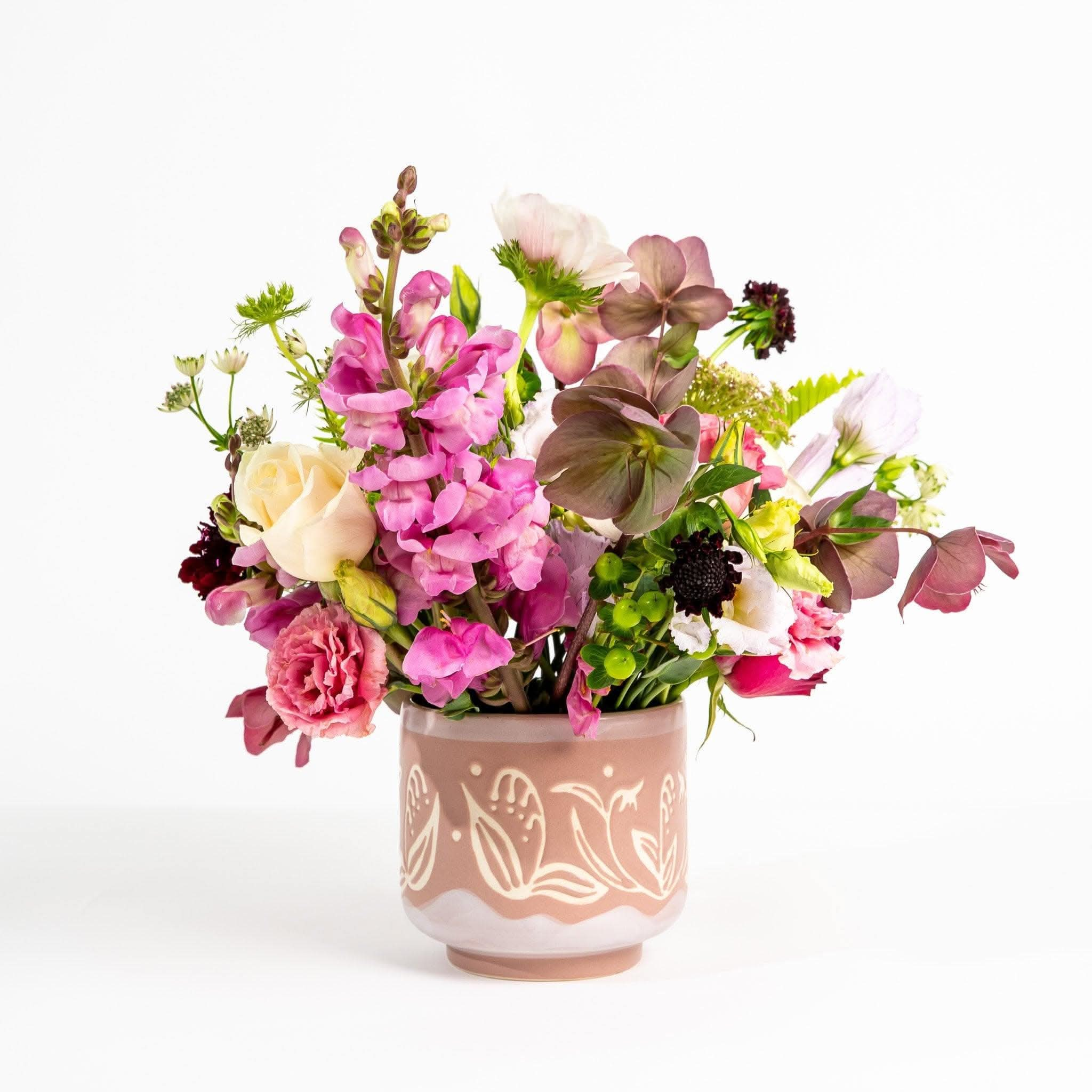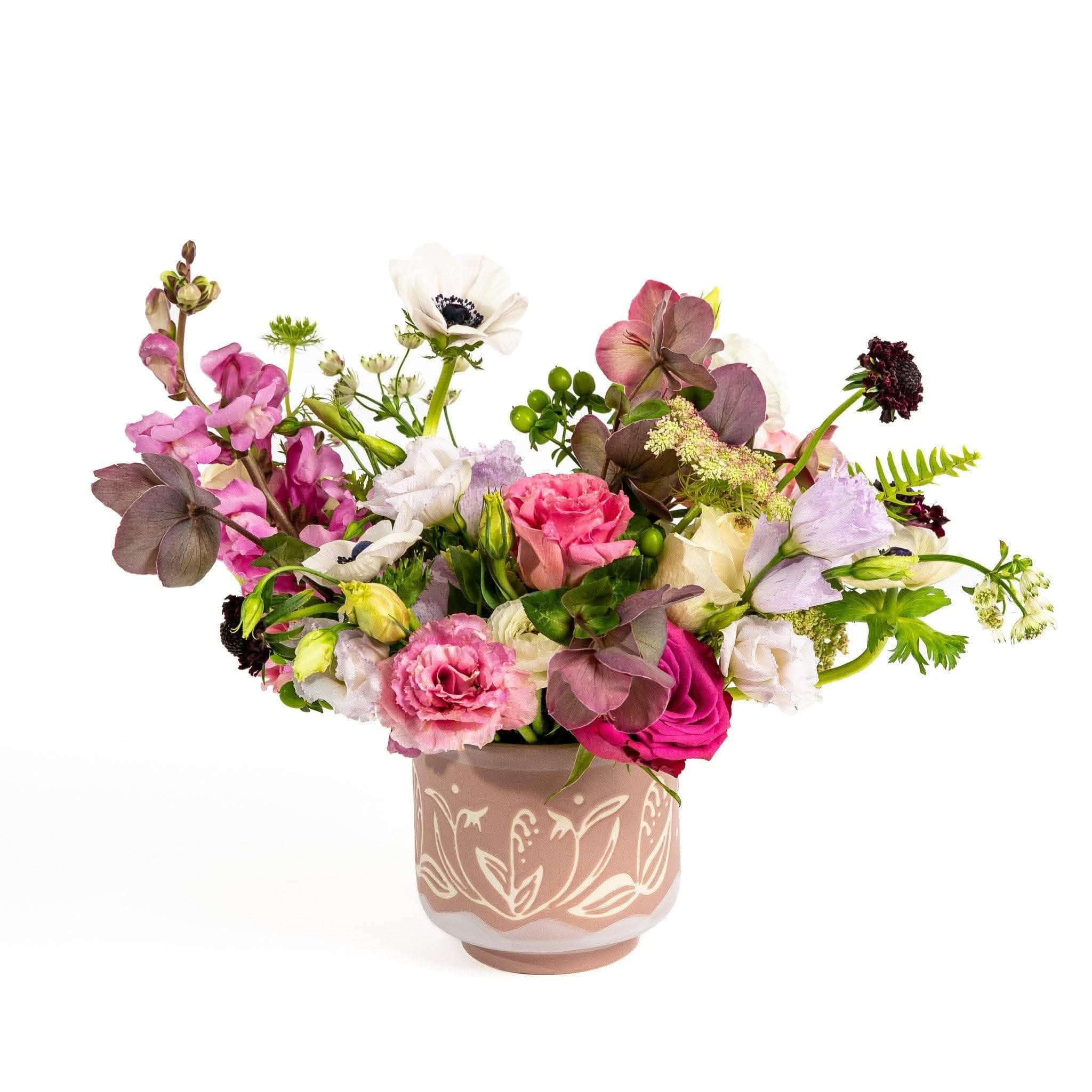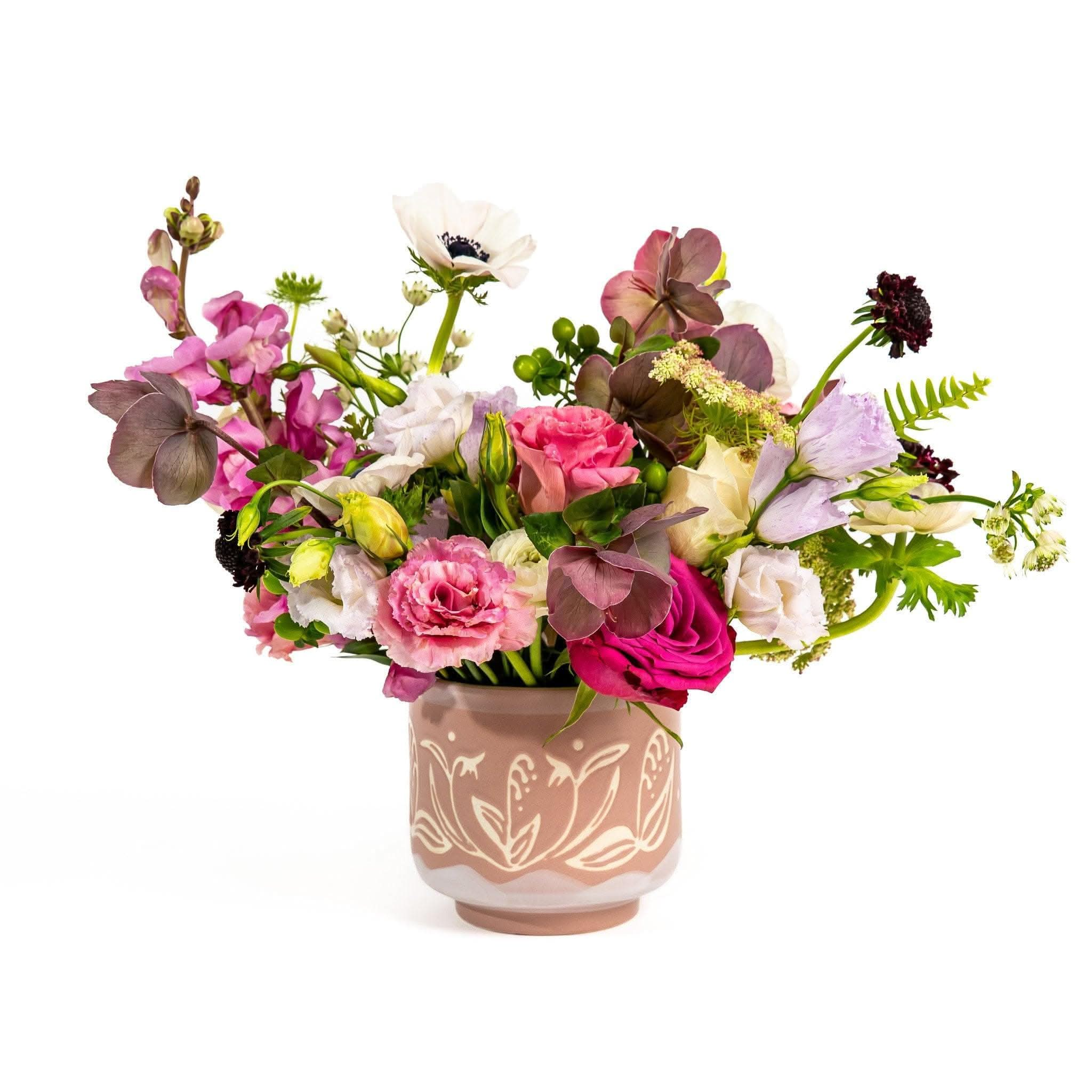 The Marvelous Mauve Floral arrangement is sure to charm and delight! Adorned with blueberry roses, mauve hellebore, lavender and dark pink lisianthus, lavender snapdragons, and burgundy scabiosa, this floral is arranged in a ceramic mauve etched pot full of gorgeous pinks, reds, mauve, burgundy, purple, and cream colors. Great for Mother's Day or any day!
Remember to pick a card and have us deliver your flowers.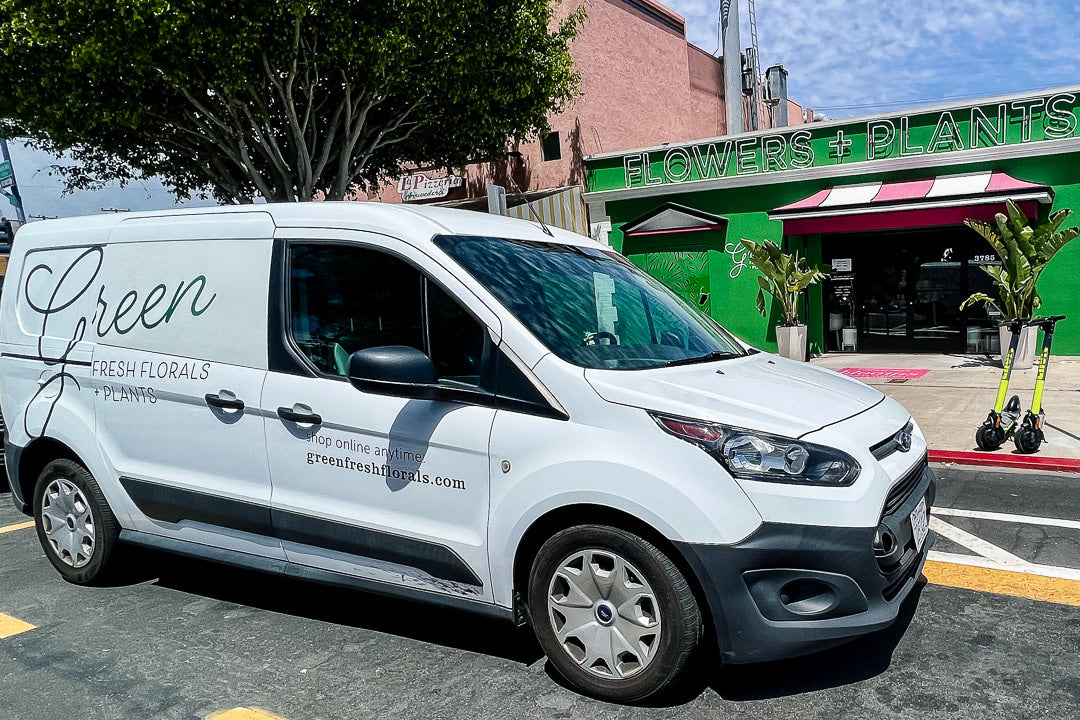 Let Us Do The Work
We Deliver For You!
Have our professional drivers hand deliver your fresh flower or plant order. We deliver throughout San Diego County.
Learn More