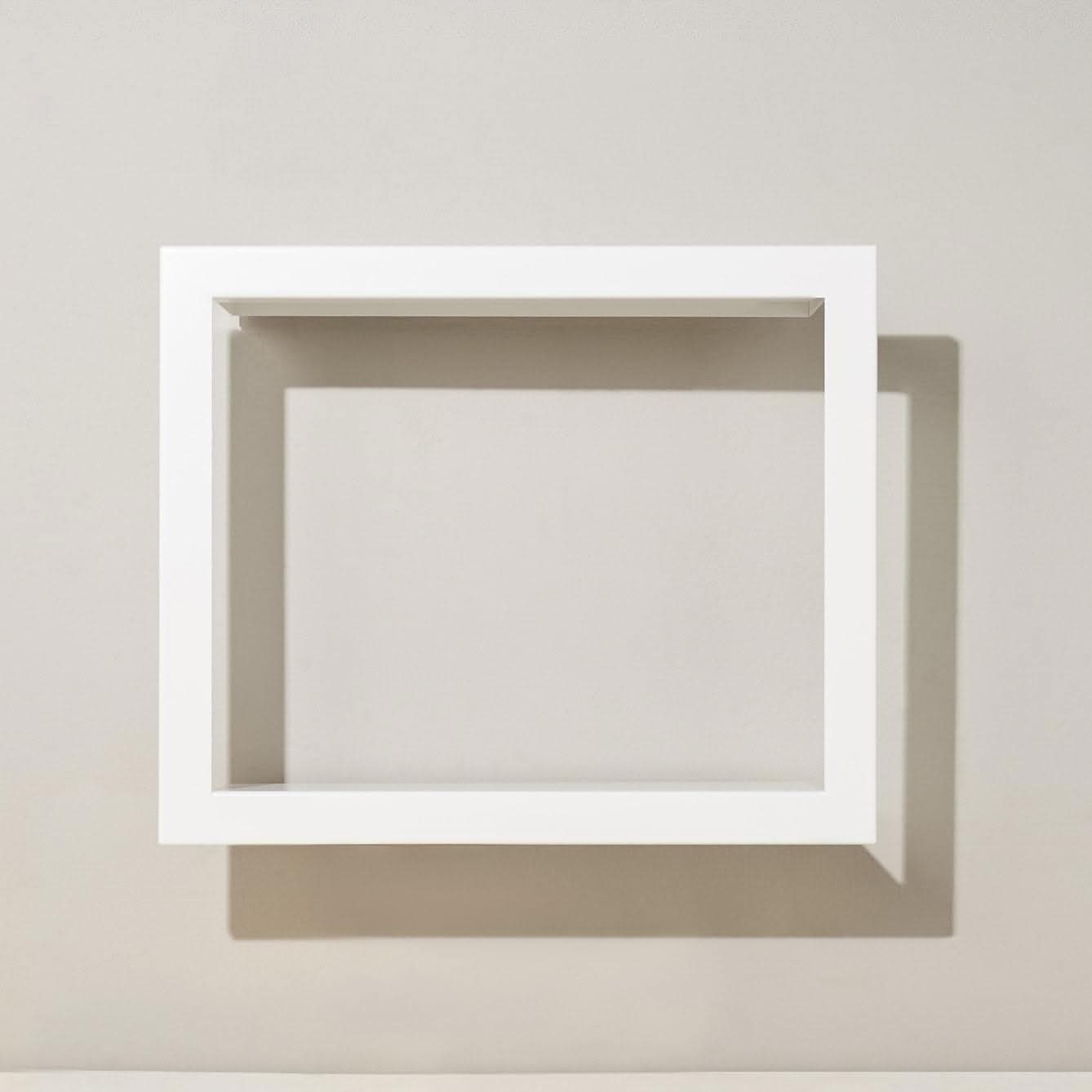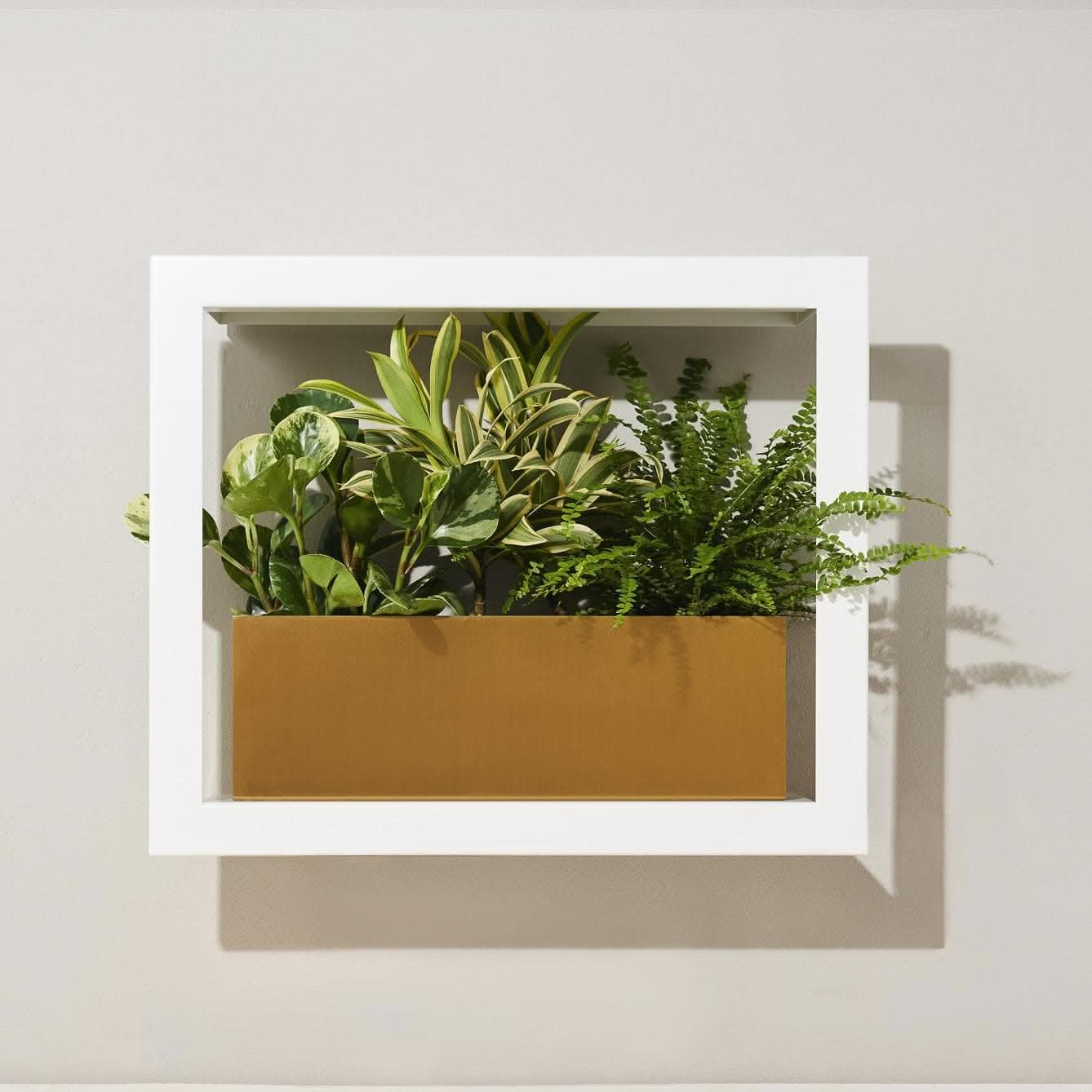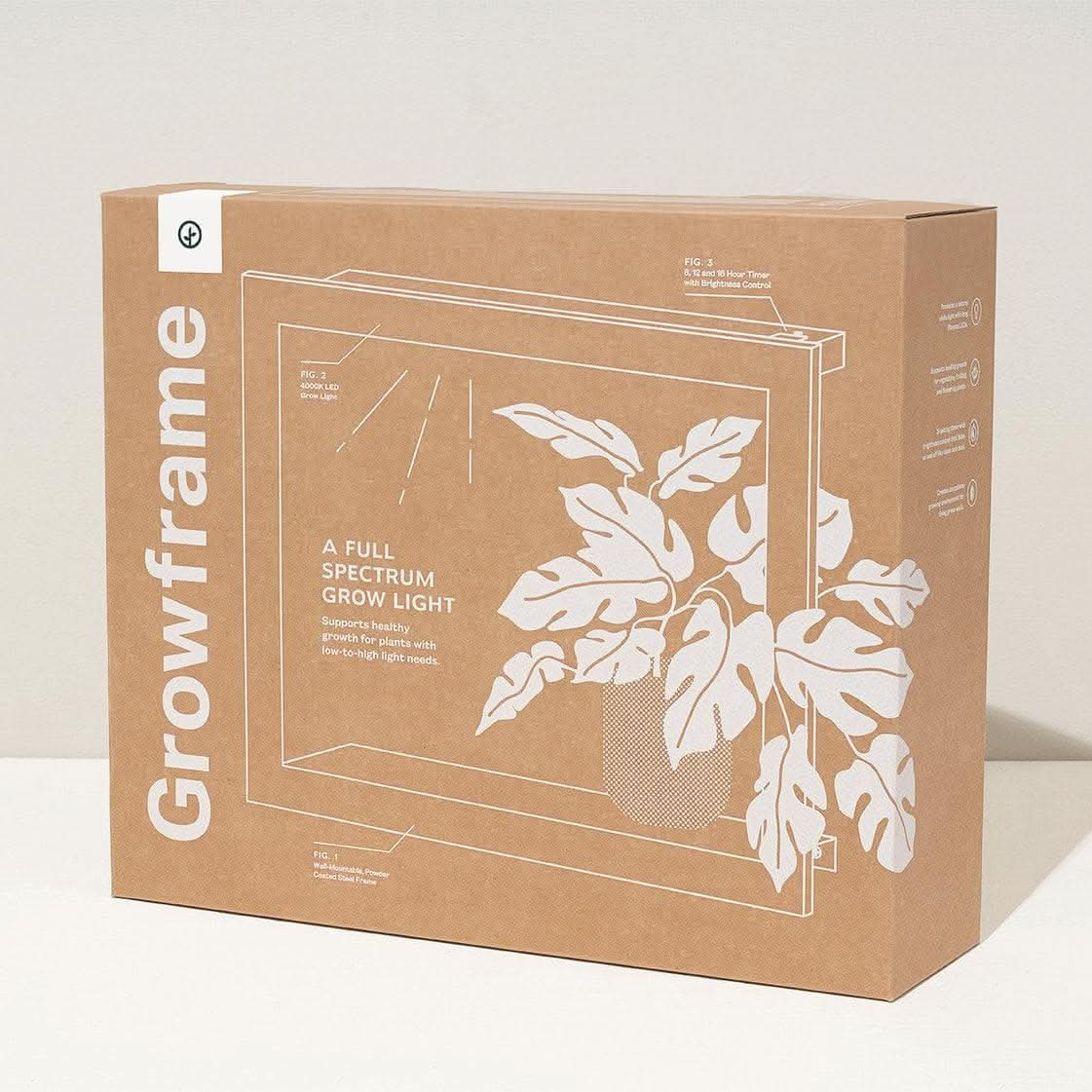 Matte White Large Smart Growframe
The Matte White Large Smart Growframe from Modern Sprout is a plant lover's dream. This full-spectrum grows light is a beautiful all-in-one frame and grow light with a timer to track your plant's light needs. Produces a natural white light with long lifespan LEDs.
It beautifully frames and thoughtfully nourishes low-to-bright light-loving plants. Simply mount, add plants and connect to the Modern Sprout App. Light is delivered daily to keep your plants happy and brighten your home.

Smart App-Enabled: Features manual on/off switch and can be connected to the Modern Sprout App for customizable programming and pairing recommendations for partial shade, partial sun, and full sun plants. Creates an optimal growing environment for living green walls.

Plant pairings are endless! Try ferns, orchids, and Calatheas in the bathroom; herbs and leafy greens in the kitchen; air-purifying plants like aloe, English ivy, and rubber plant for the living room; and aromatic flora like lavender, chamomile, and sage for the bedroom. Pick a plant from our plant's unpotted collection, and we will gladly pot it for you.

Note: This frame requires a 2.4GHz wifi network. 

Features:

Size: 20.8" x 17" x 5.5"
Weight: 8lbs
92+ CRI Dimmable Full-Spectrum LEDs
4000K Natural White Light
Rated for 25,000 Hours of Usage
1480 Lumen Output
Eco-Friendly, Low-Power
100-220v 27W power adapter w/ 9' cord
3 Year Warranty
We guarantee our products and services. If for any reason you are not completely satisfied, contact us at orders@greenfreshflorals.com and we will refund your money or offer you a replacement.
We provide same-day delivery on all orders received before 2 pm. Your order will be hand delivered by one of our professional drivers. More on delivery can be found here.
You can contact us by phone at 619-544-0504 between 10 am and 5 pm, Monday through Saturday. Email us at info@greenfreshflorals.com, or visit our retail store at 3785 4th Avenue in Hillcrest.