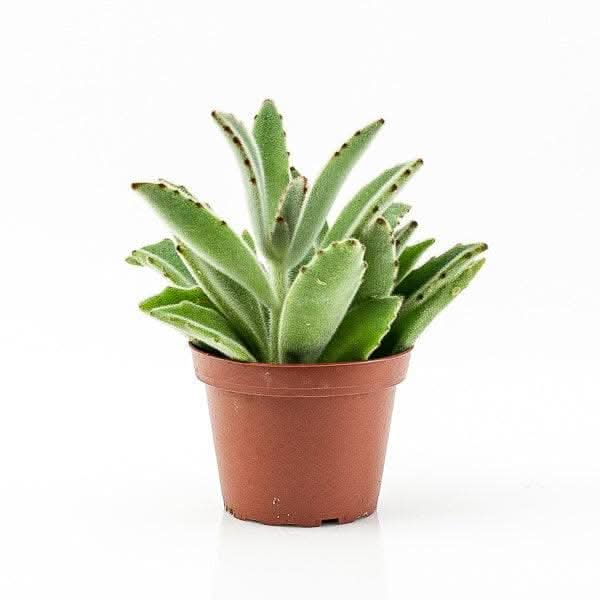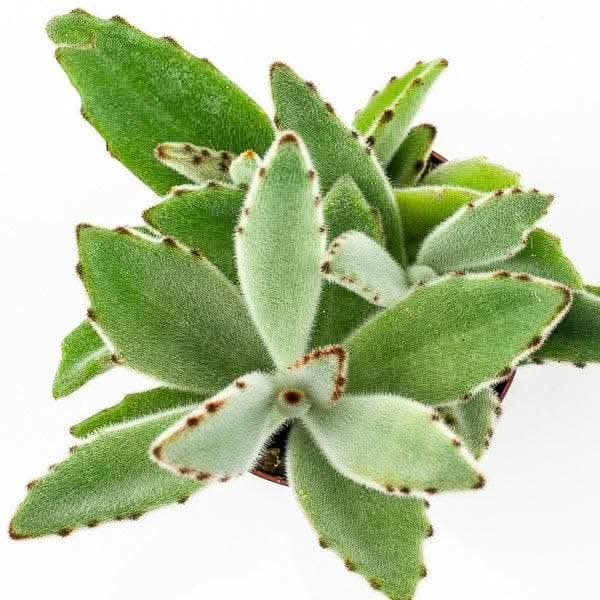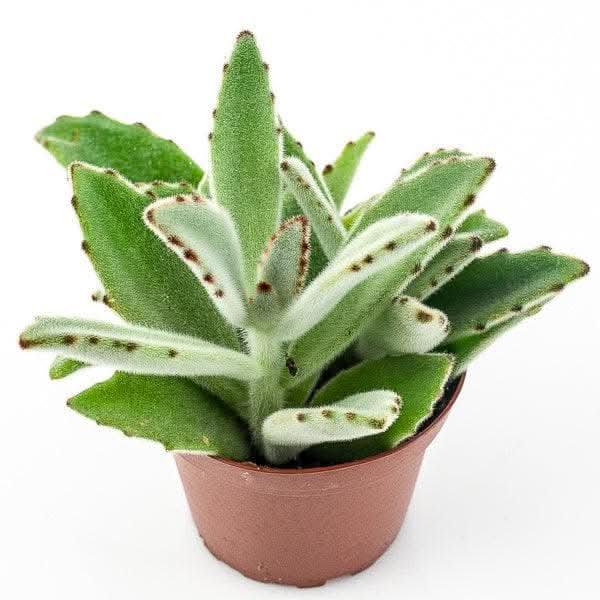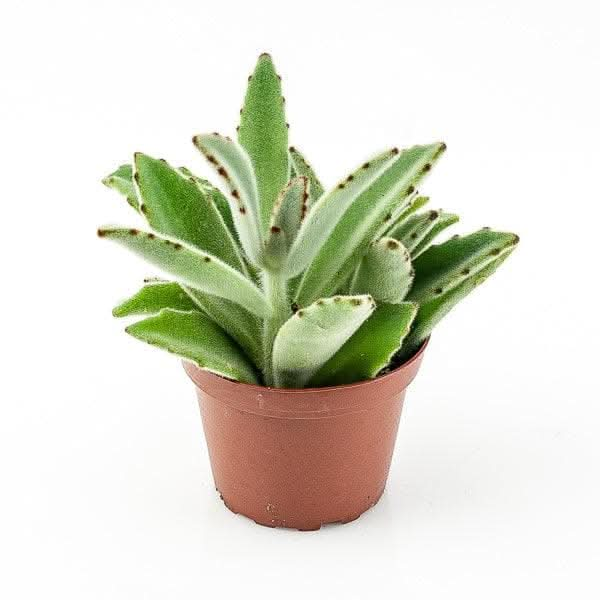 The Panda Plant (Kalanchoe tomentosa) is a popular indoor succulent due to the interesting; some would say exotic look of the plant. The Panda Plant is popular with young children because of the red dots covering the furry, plump leaves. Like most succulents, the Panda Plant is a drought-tolerant, low-maintenance plant with large leaves that store water.
Only water this plant after the soil has become completely dry, then soak it and wait until it dries out again. Place your Panda Plant in a location that gets bright, diffused light for long periods. Keep your pets away from your plant because it can cause harm if ingested.
Sold in the original grower's container, the Panda Plant will need a new home. Be sure to pick a pot from our online pot collection and let us plant it in your new container for you.
Not recommended for homes with pets.