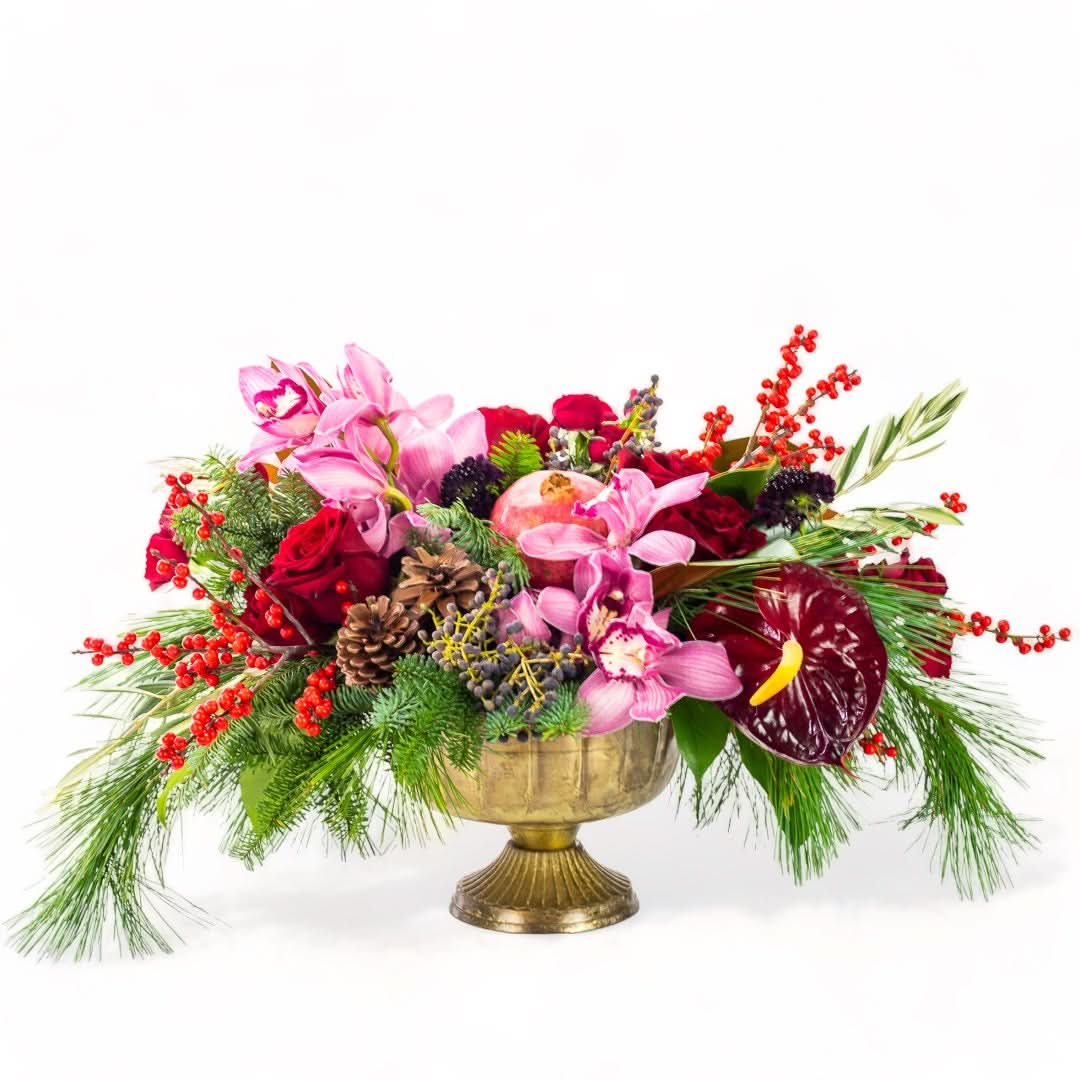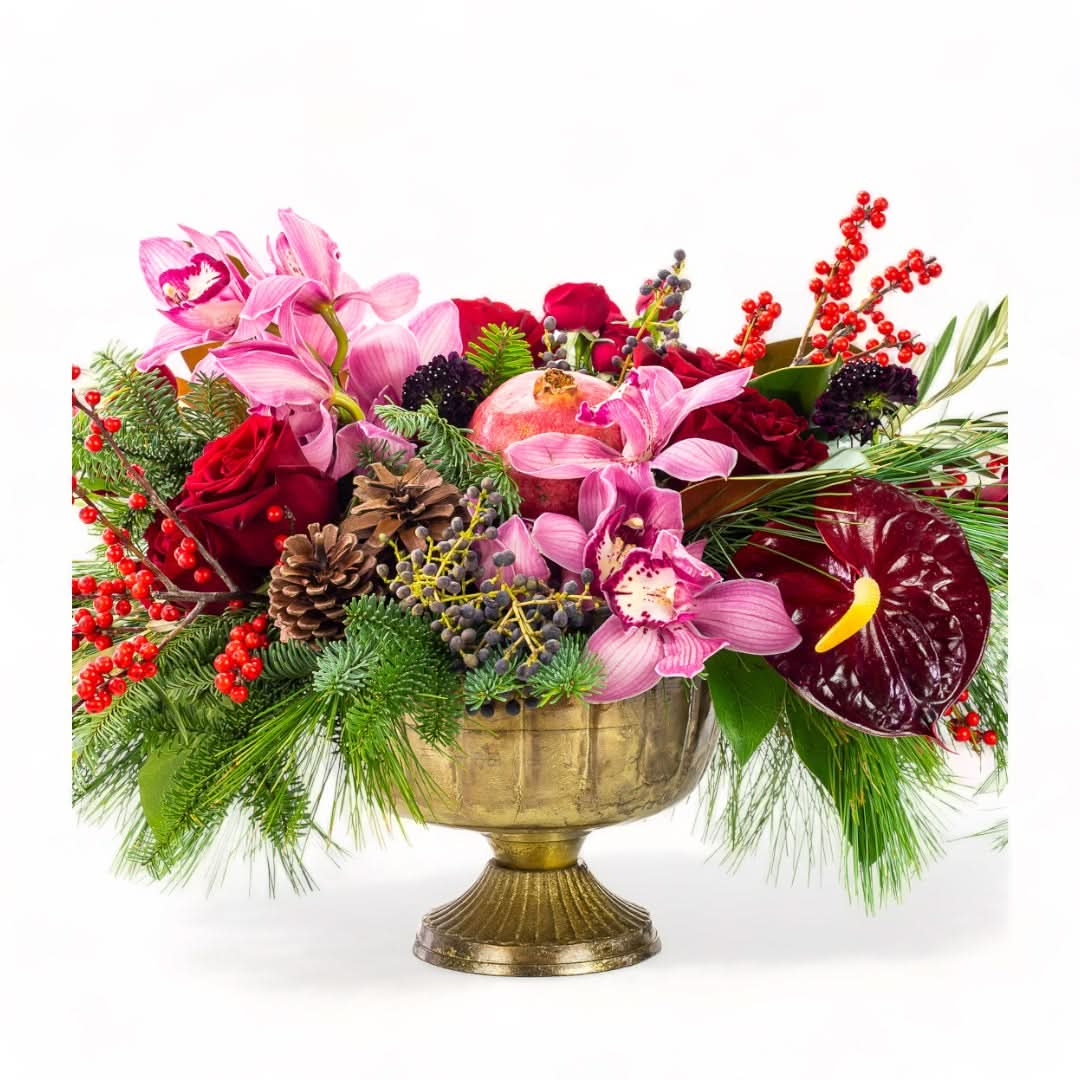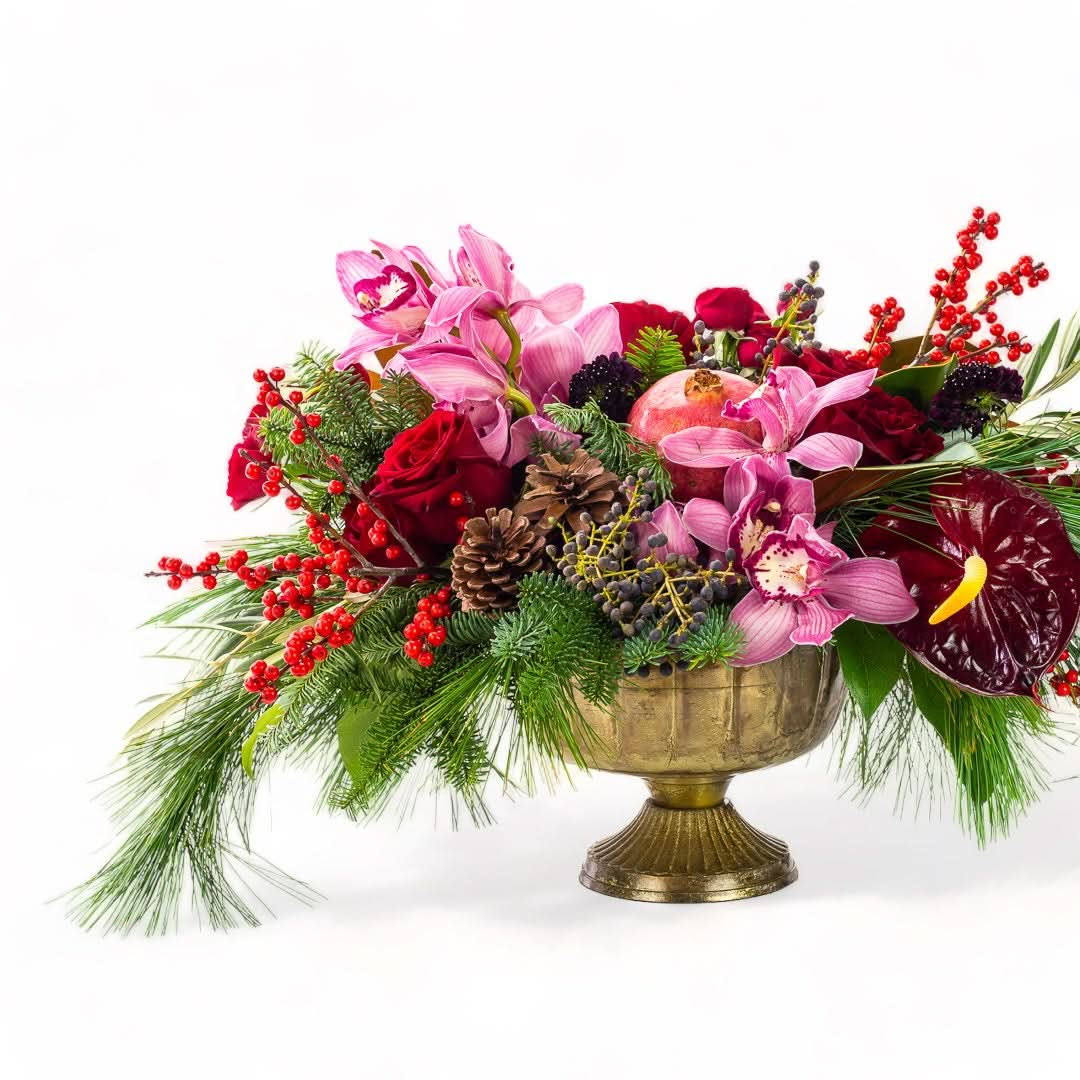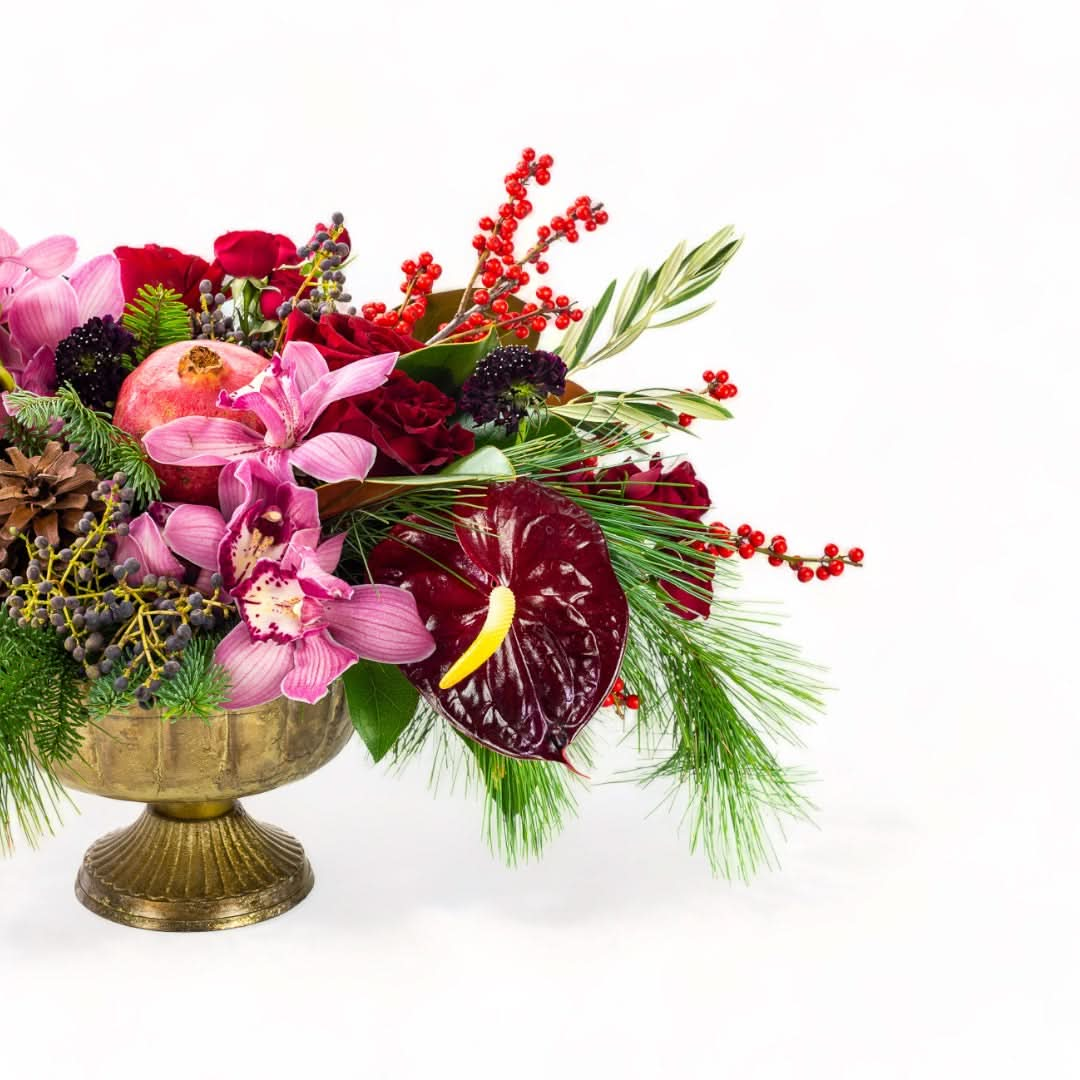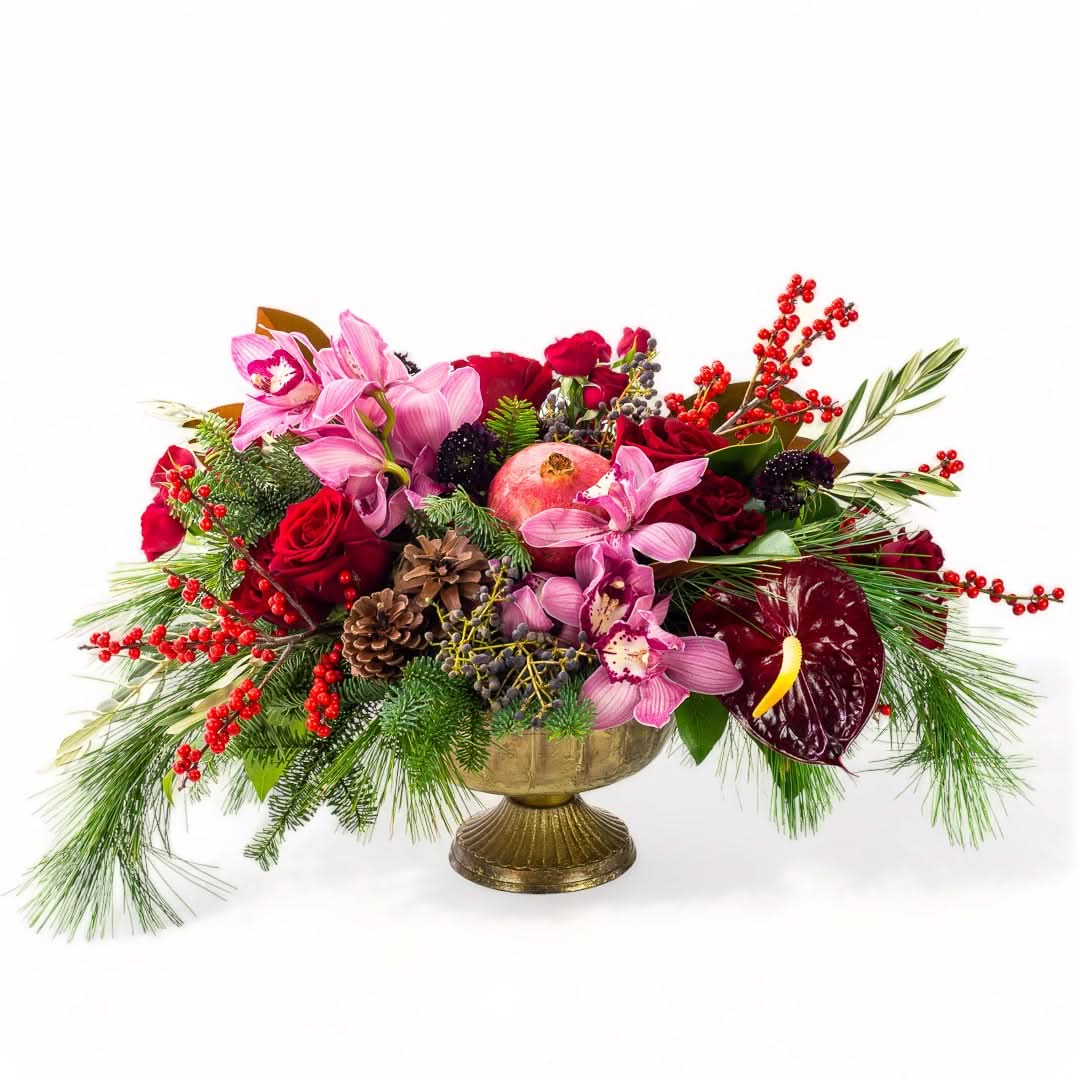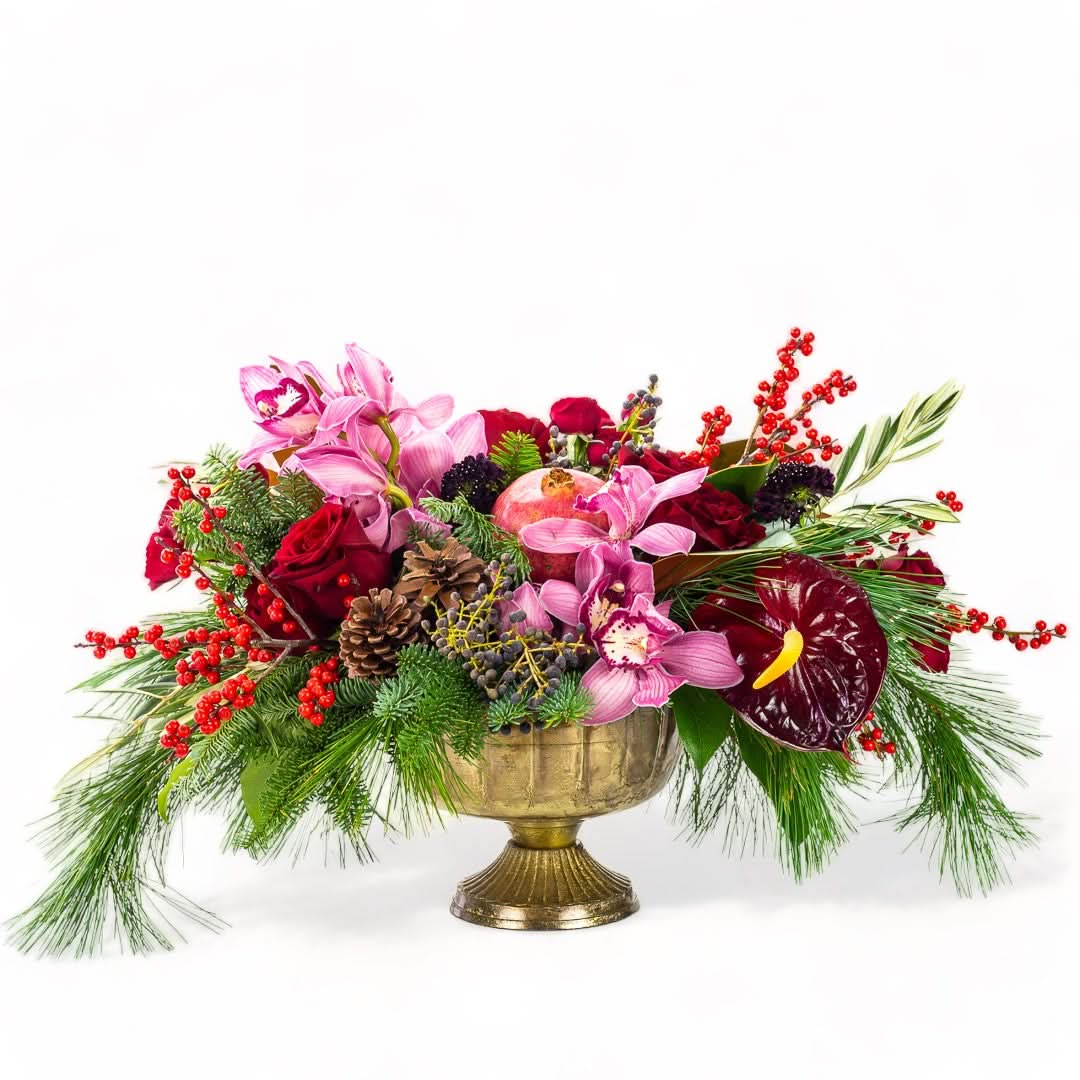 The Royal Ruby Centerpiece is a luxurious and regal display of nature's finest, designed to capture the essence of the holiday season. This exquisite arrangement is a harmonious blend of rich colors and elegant textures, perfectly suited to grace any table or space.

At the heart of this centerpiece lies a stunning array of blooms, each selected for its unique beauty and seasonal significance. The vibrant red anthuriums and classic roses create a bold statement, while the deep burgundy spray roses and delicate scabiosa add depth and intricacy. Exotic cymbidium orchids provide an unexpected touch of elegance, making this arrangement a true showstopper.

But the allure of the Royal Ruby Centerpiece doesn't stop with the flowers. The arrangement is artfully placed in a sophisticated gold metal compote, which adds a touch of glamour and beautifully complements the blooms' rich hues. Fresh evergreen branches and glossy magnolia leaves weave through the display, bringing a sense of natural charm and freshness. Pinecones and pomegranate fruit interspersed throughout the arrangement add a festive and organic feel, perfectly encapsulating the spirit of the holidays.

The Royal Ruby Centerpiece is not just a decoration; it's a statement of elegance and a celebration of the season of giving. It makes an exceptional gift for loved ones, colleagues, or a stunning addition to your holiday celebrations. Enhance your gift by choosing a greeting card from our online collection, and let our professional drivers deliver this magnificent centerpiece along with your warm holiday wishes directly to the recipient's doorstep.

red anthurium, roses, burgundy spray roses, scabiosa, and exotic cymbidium orchids. Accented with fresh evergreen branches, magnolia leaves, pinecones, and pomegranate fruit.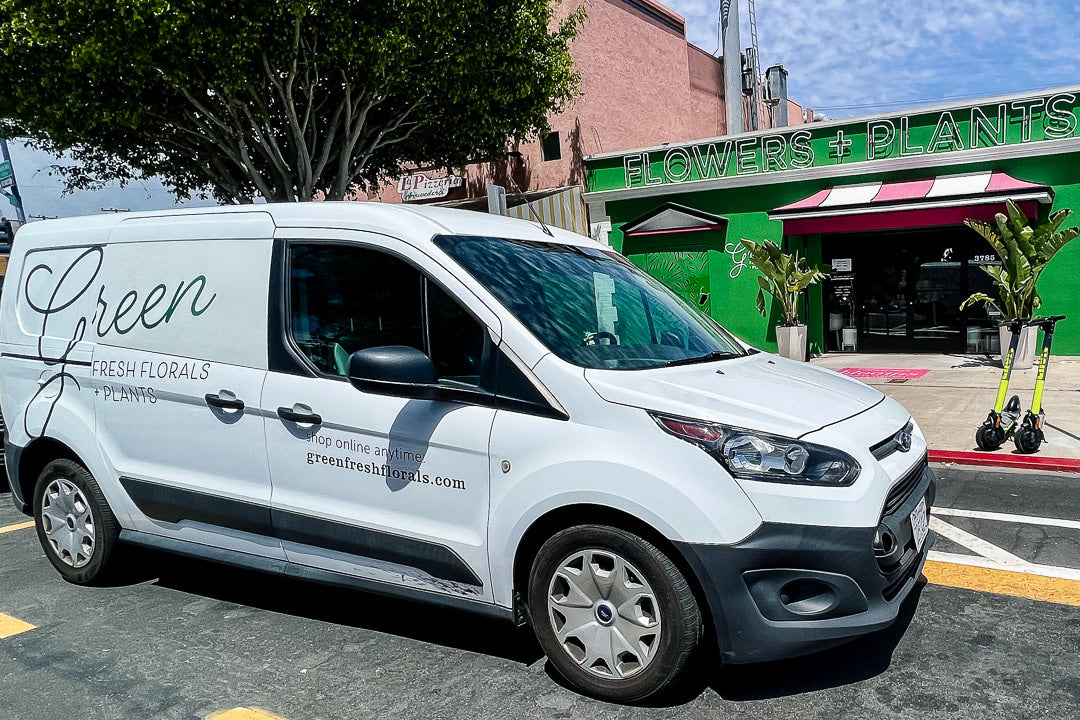 We Deliver!
Let Us Deliver For You!
Have our professional drivers hand deliver your order for you.
Delivery Info