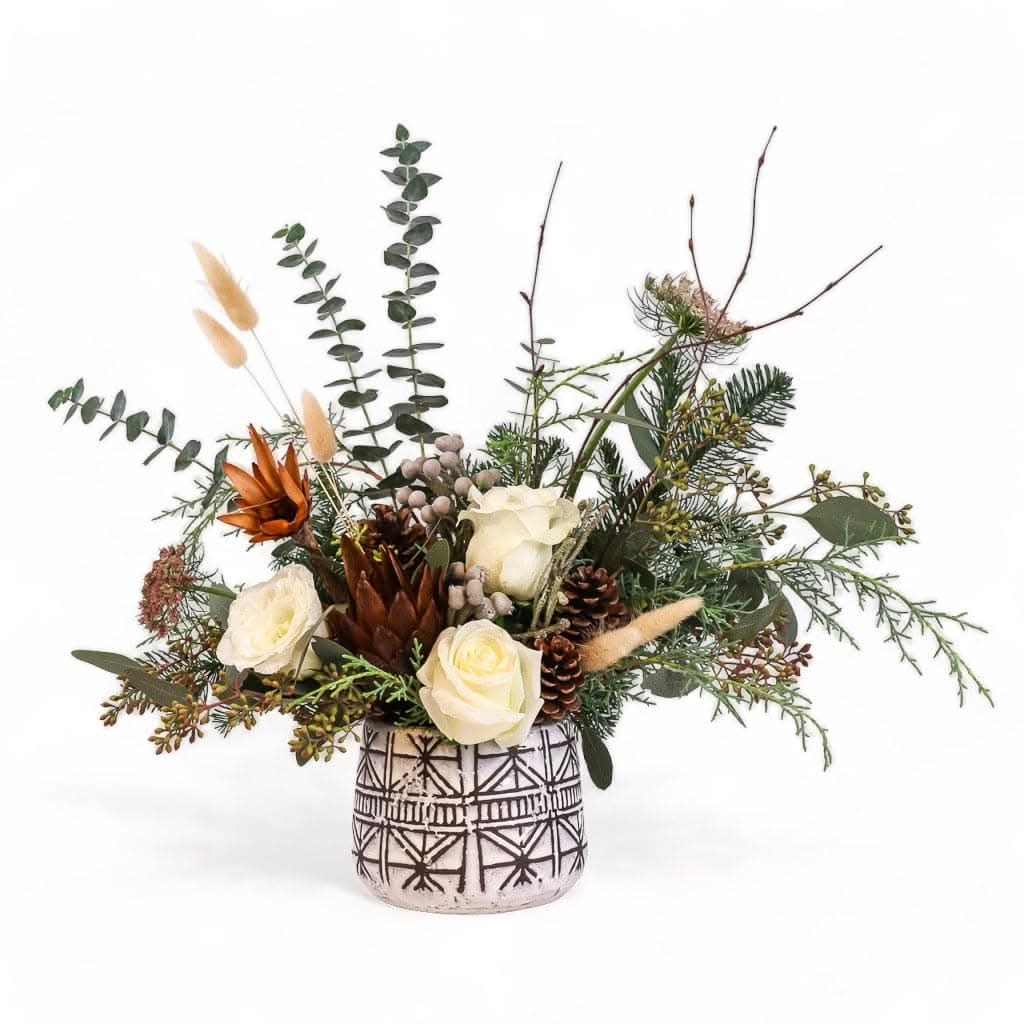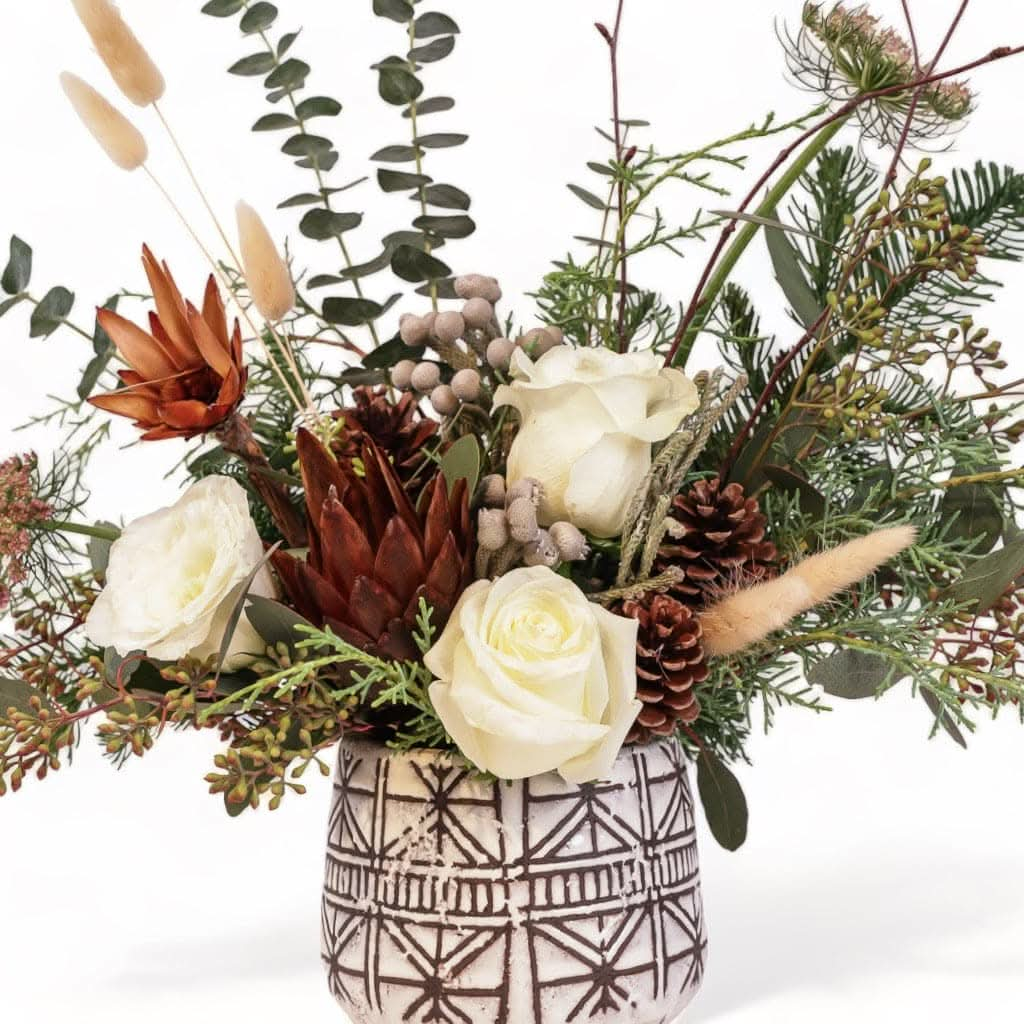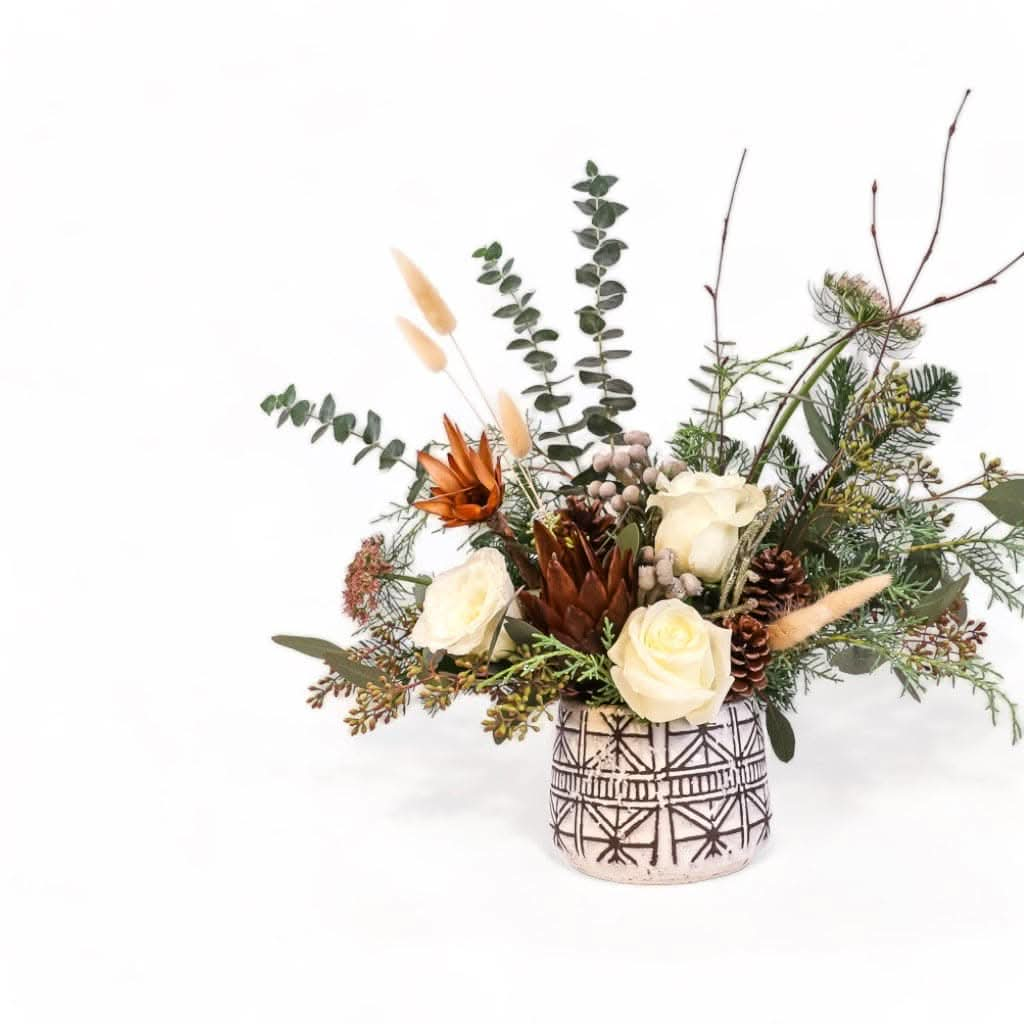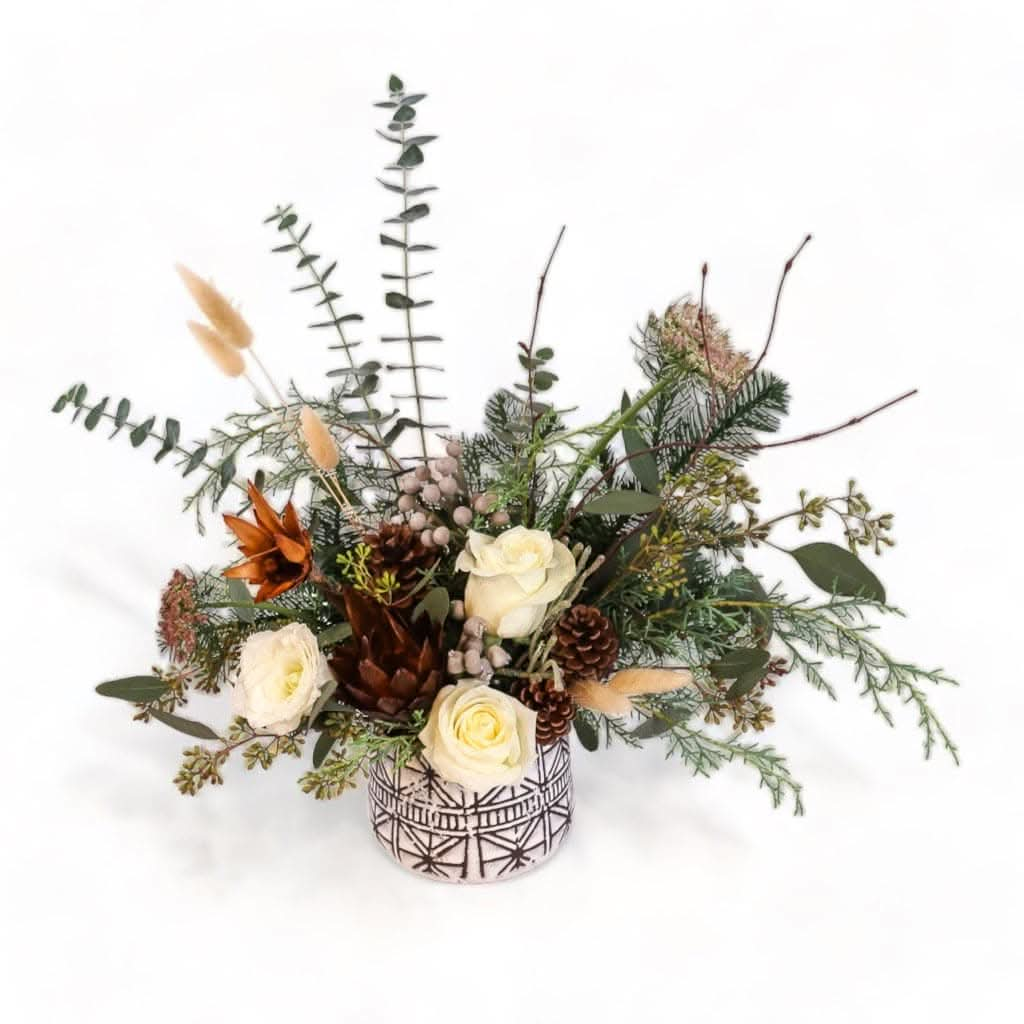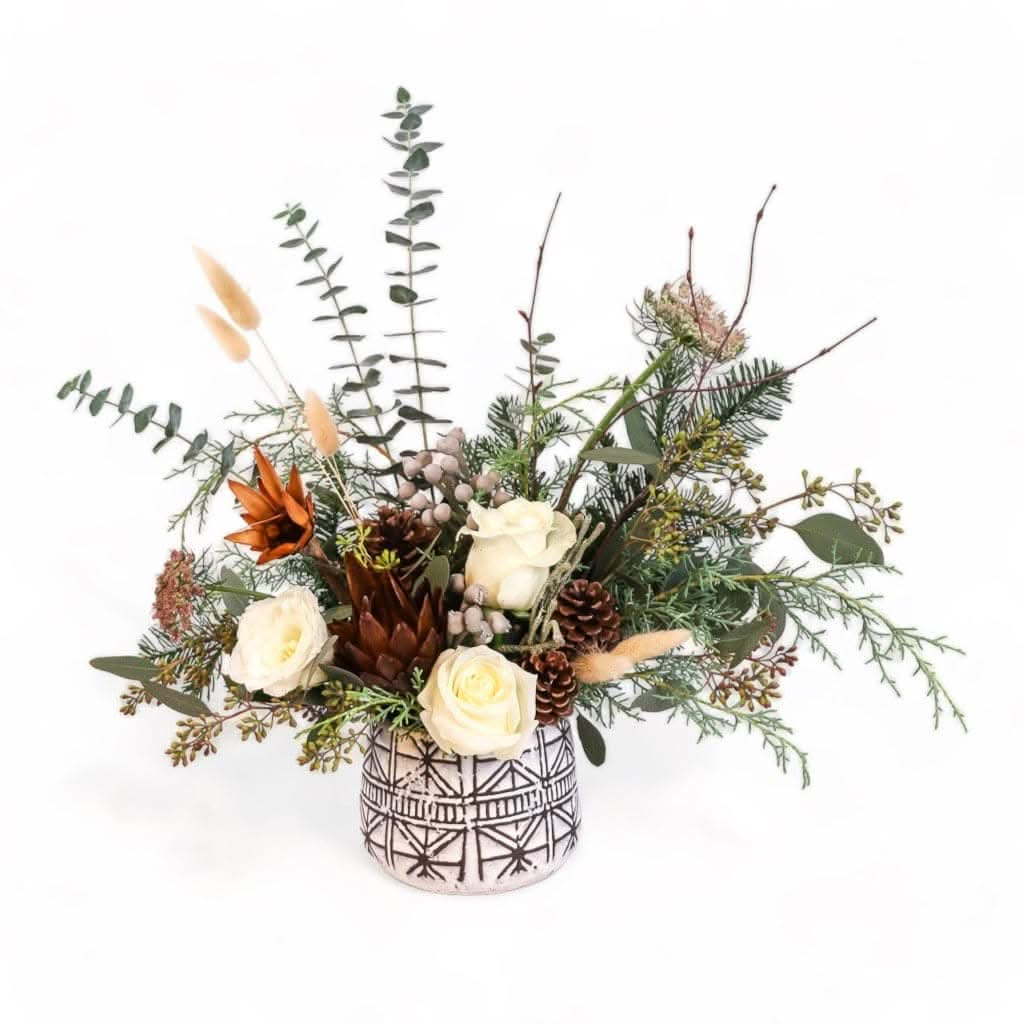 Bring home the essence of countryside elegance with our Rustic Charm Floral, a beautifully handcrafted arrangement that perfectly encapsulates a serene, rustic vibe. This exquisite bouquet is presented in a 5" x 4" etched ceramic pot, whose artisanal design adds a touch of timeless sophistication.

The Rustic Charm Floral is composed of pristine white roses and delicate lisianthus, intertwined with the unique texture of Silver Brunia and the quaint allure of Chocolate Queen Anne's Lace. Adding to its distinctive character, this arrangement is accented with dried protea, aromatic eucalyptus, whimsical bunny tail, and fragrant evergreens, creating a captivating blend of textures and scents.

Ideal as a thoughtful gift for any occasion, this floral ensemble is sure to enchant with its blend of classic charm and modern elegance. Remember to pick out a card from our collection, and have our driver deliver it for you.
White roses, White lisianthus, Silver Brunia Chocolate Queen Anne's Lace , Accented with Dried protea, Eucalyptus, bunny tail and fragrant evergreens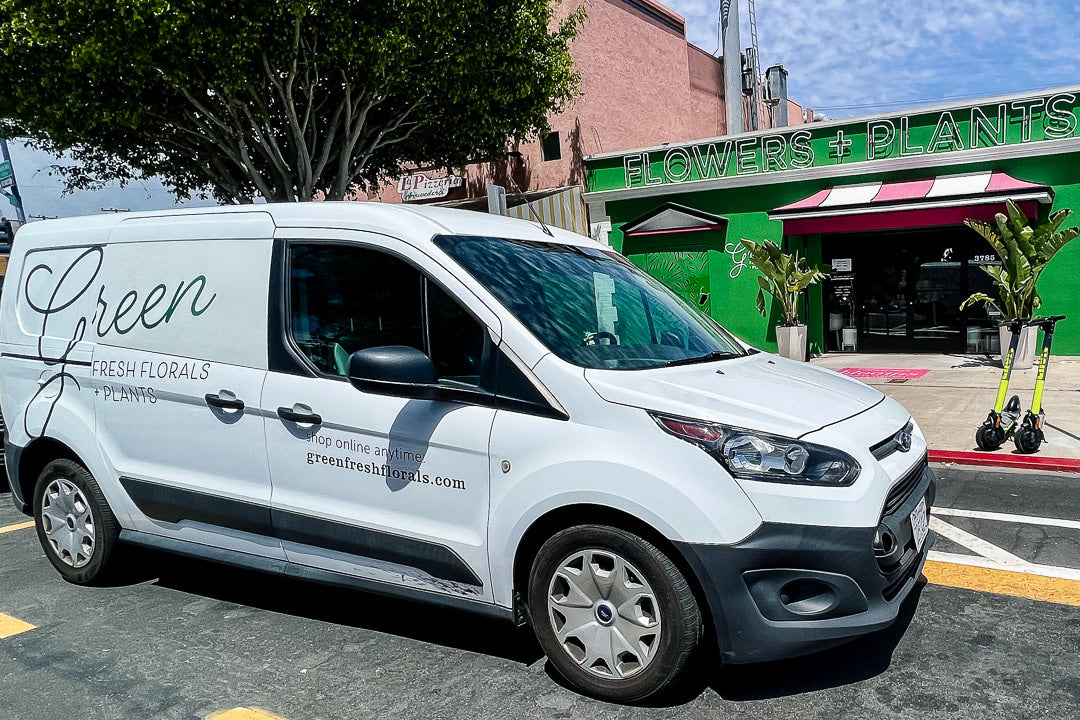 We Deliver!
Let Us Deliver For You!
Have our professional drivers hand deliver your order for you.
Delivery Info