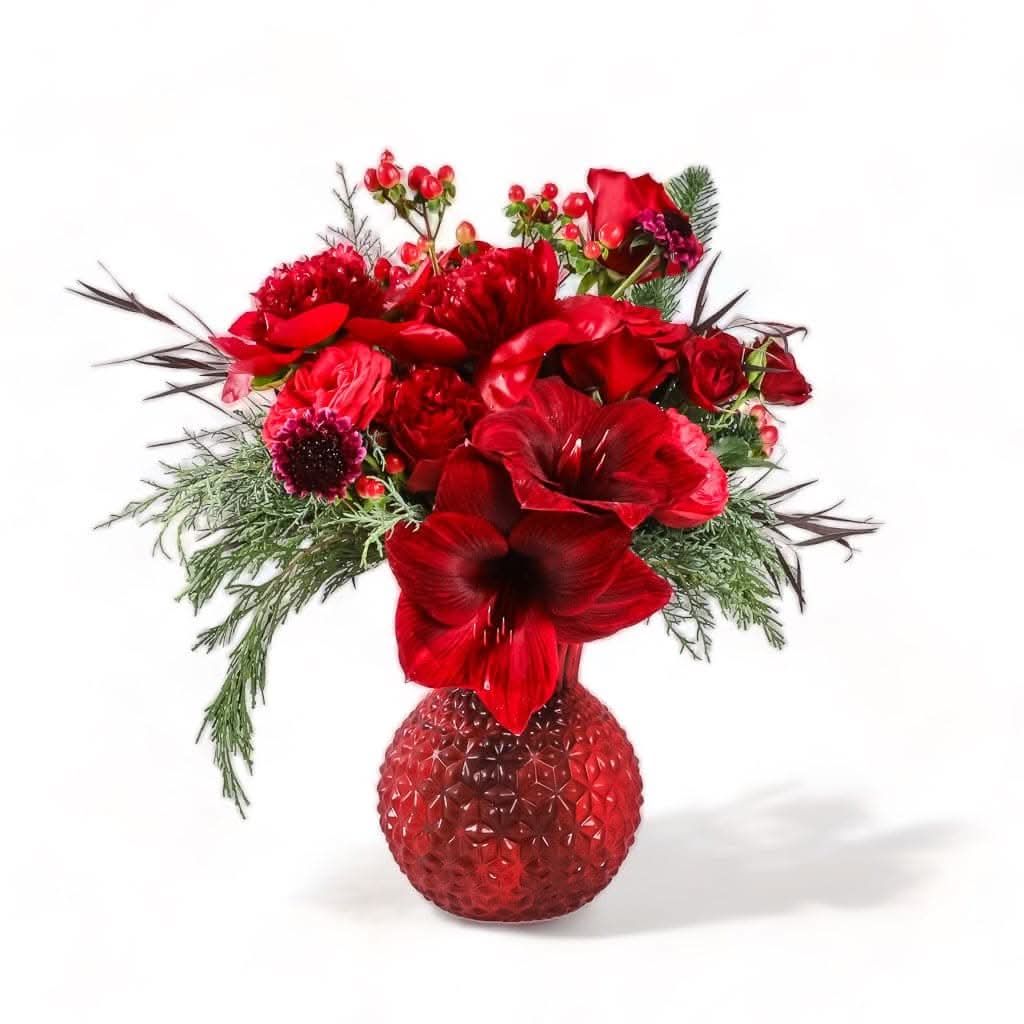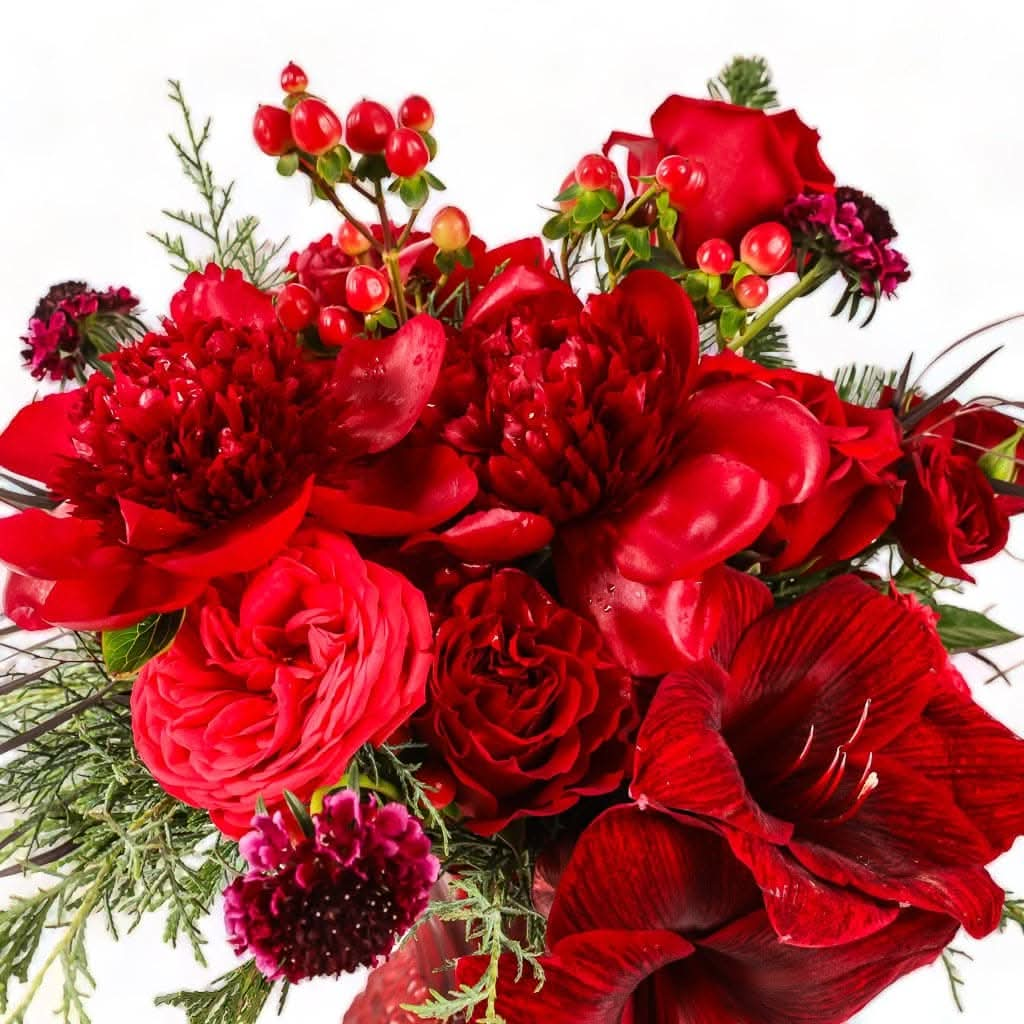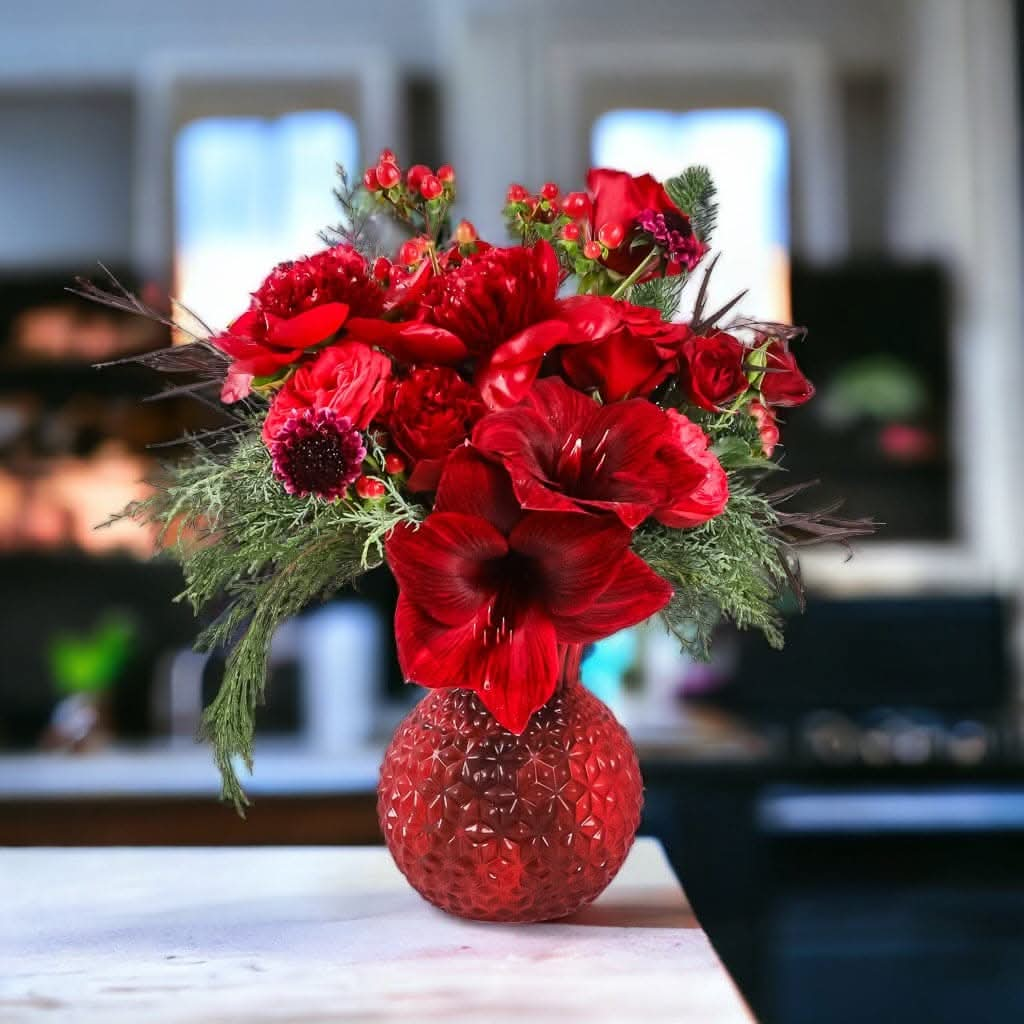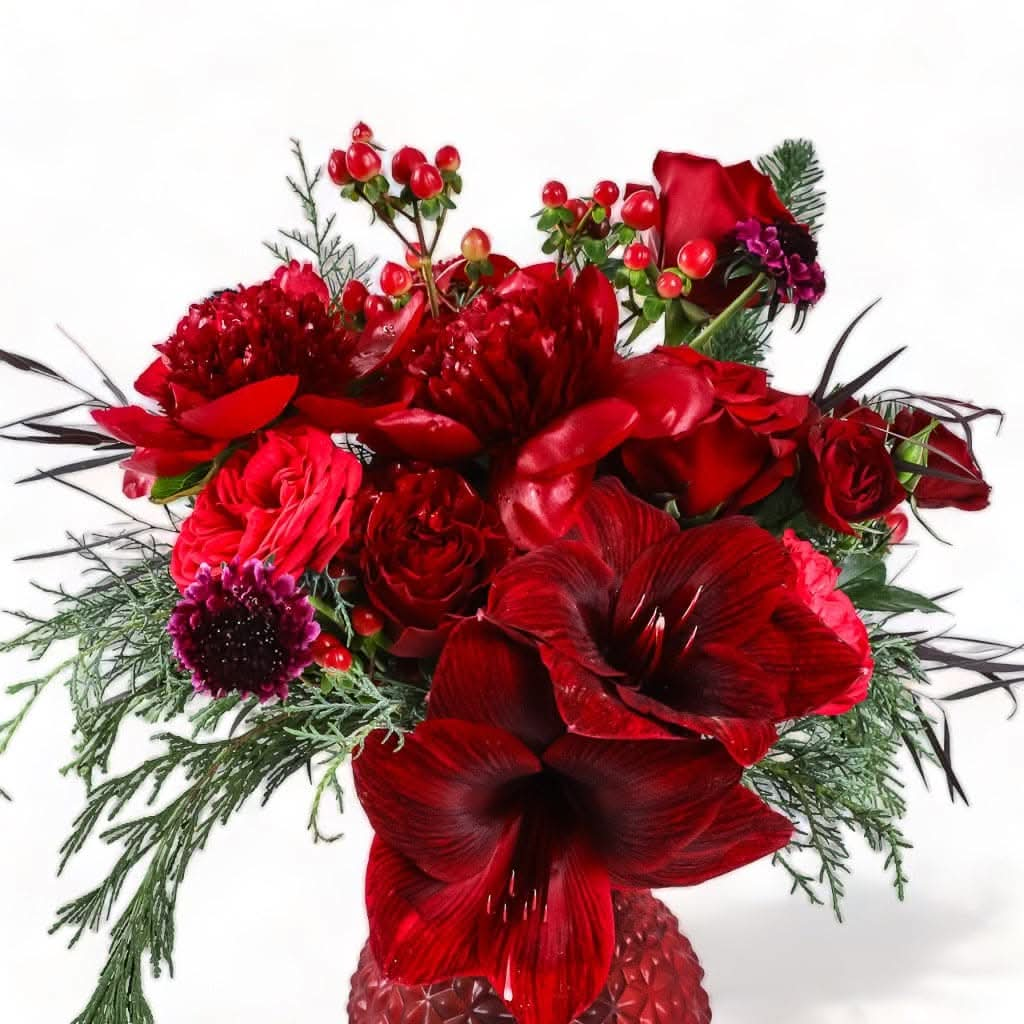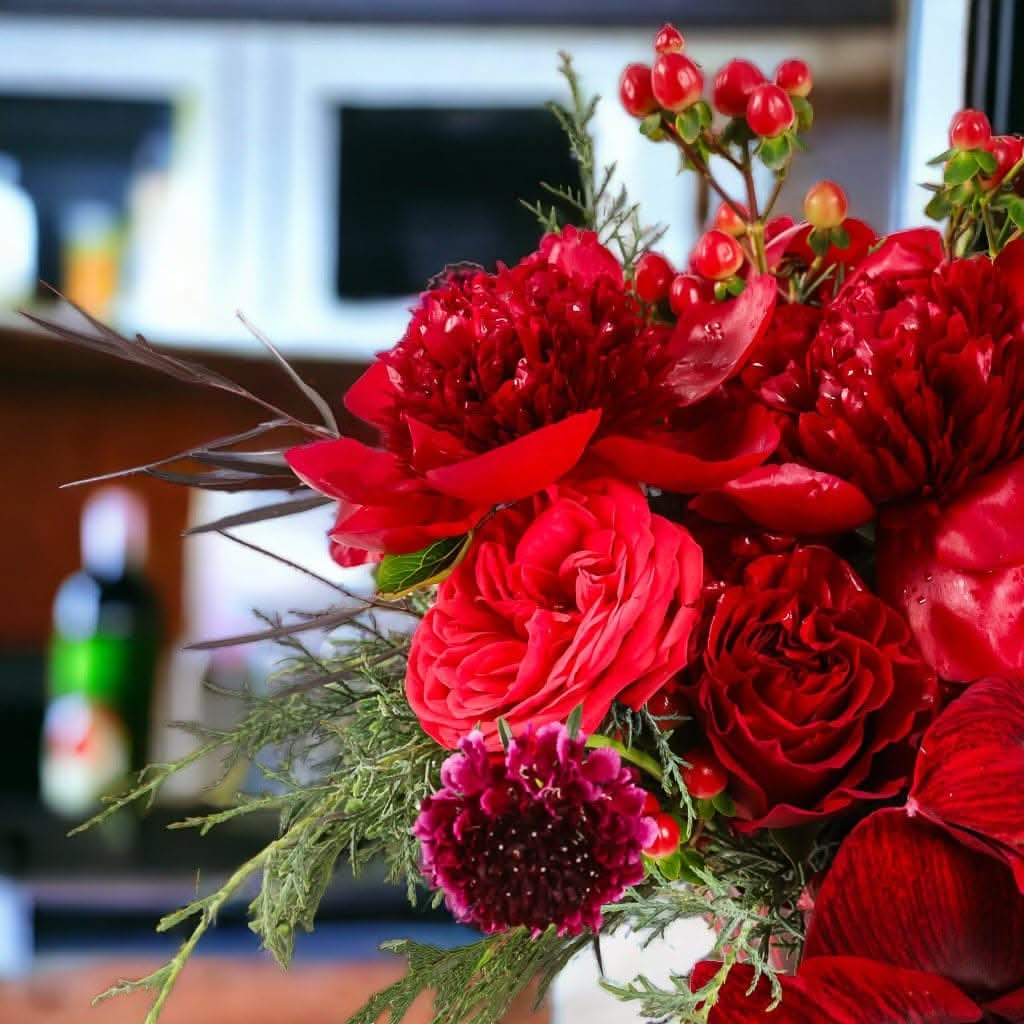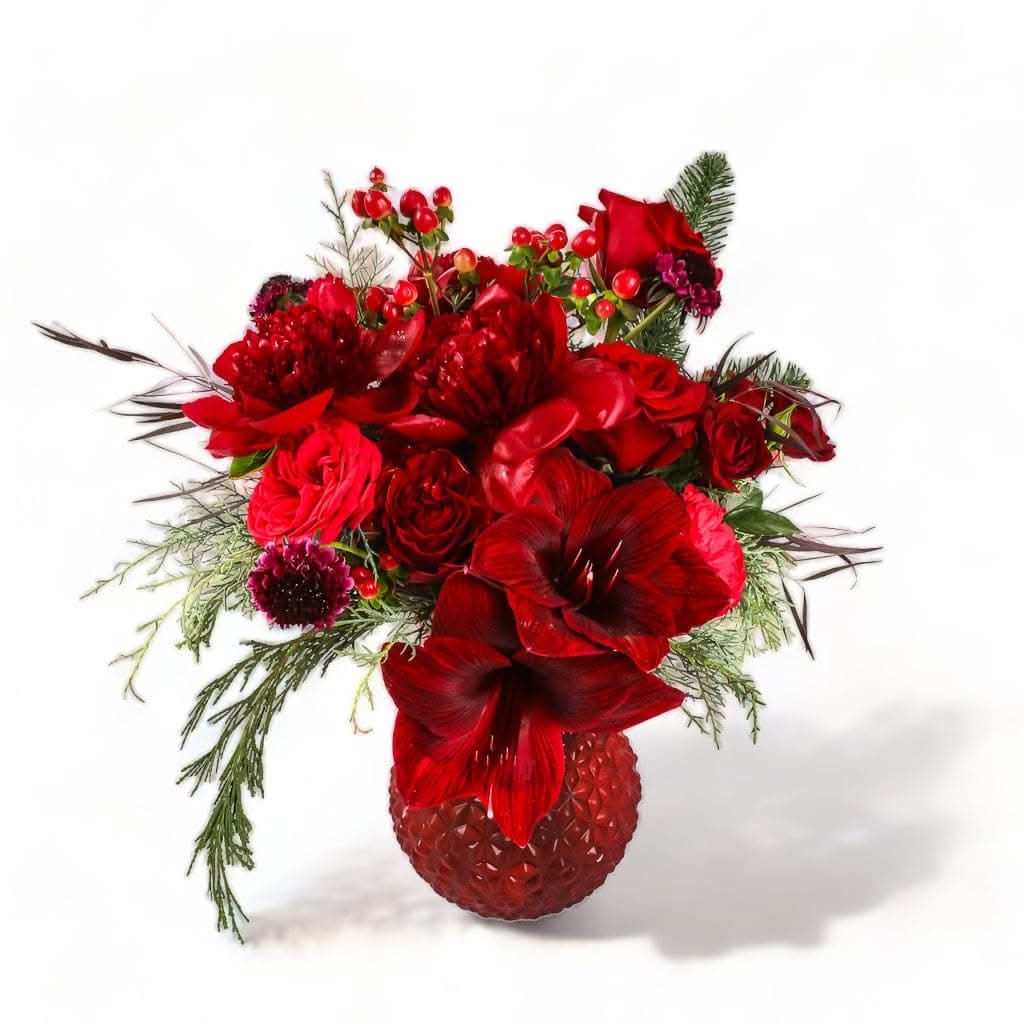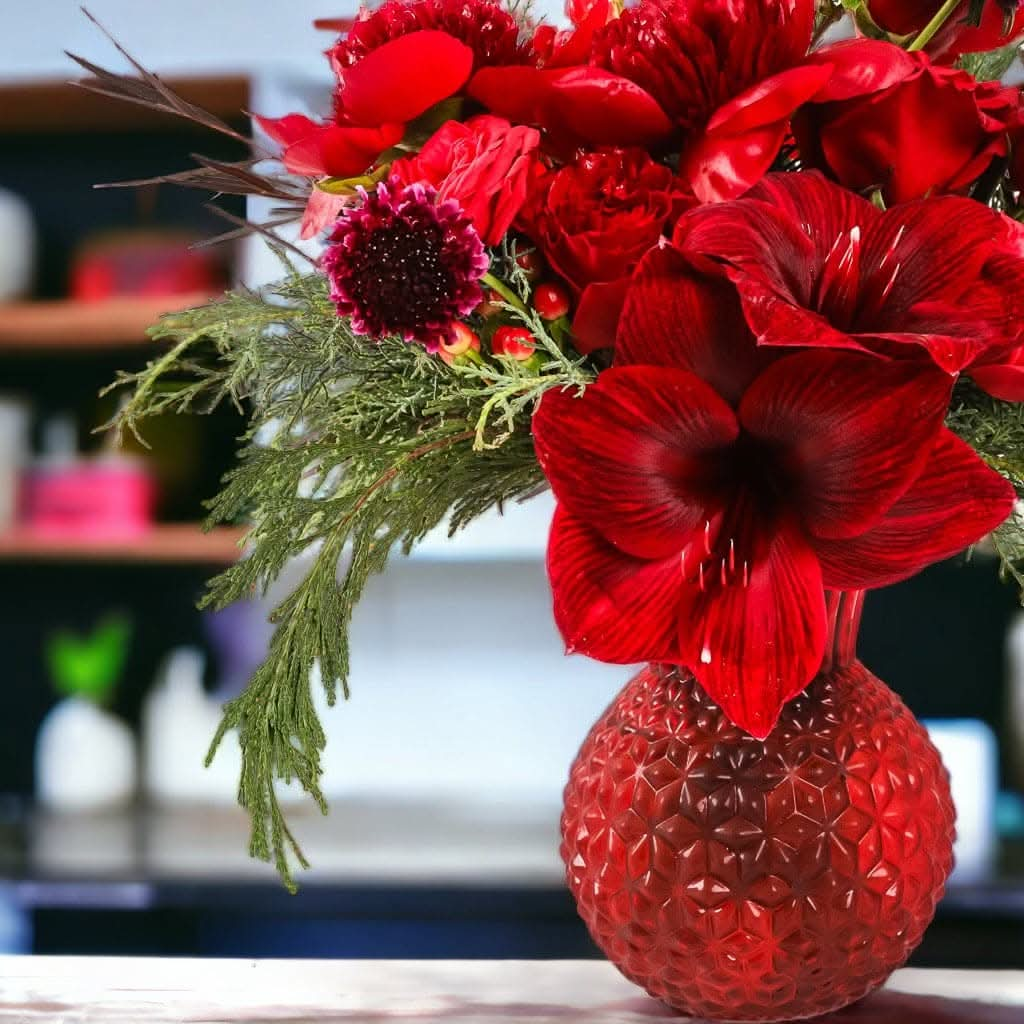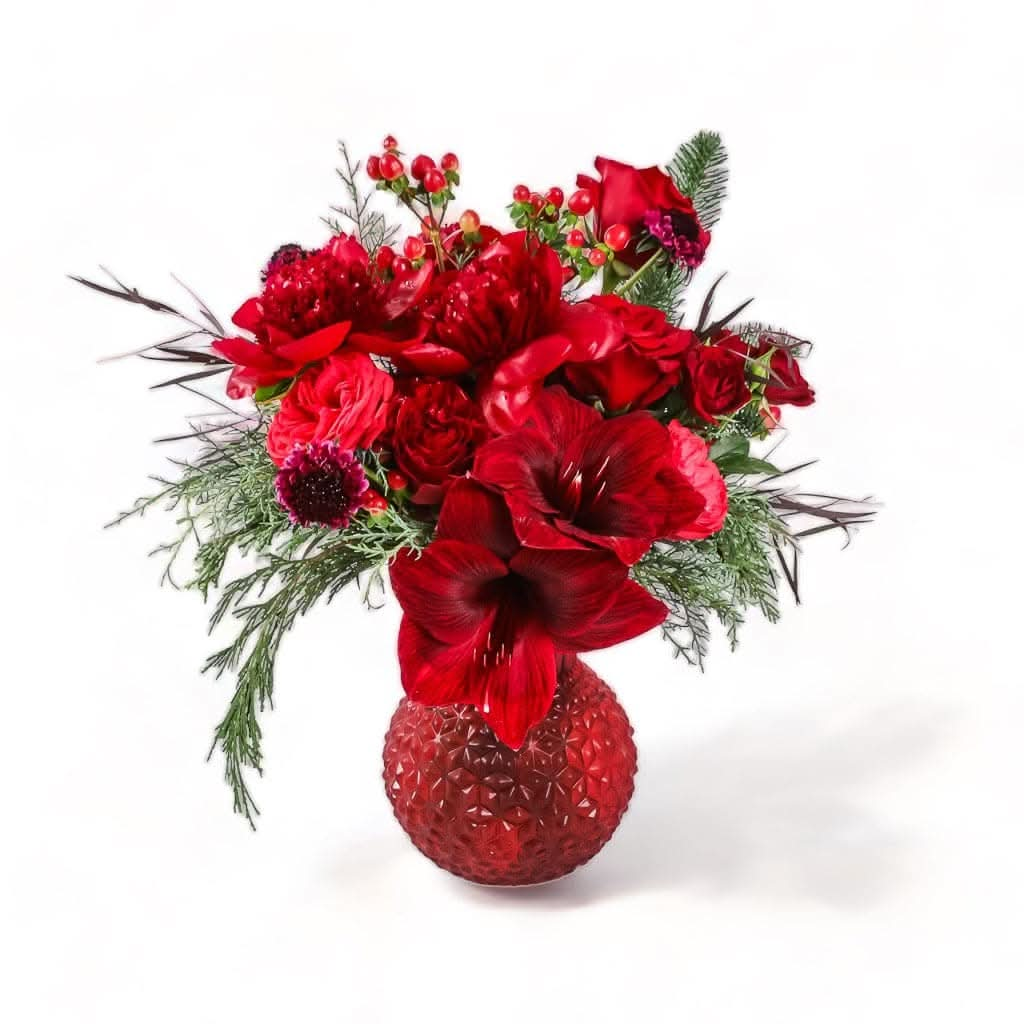 Velvet Lux Designer Floral
Our Velvet Lux Designer Floral is a mesmerizing arrangement that encapsulates the spirit of the holidays in a symphony of deep reds and rich burgundies, carefully crafted to create a sense of luxury and warmth.

At the heart of this arrangement is the majestic Dark Red Amaryllis, surrounded by a lavish array of red and burgundy garden roses and the sumptuous fullness of Burgundy Peonies. The depth of color is further enhanced by the intricate Burgundy Scabiosa and vibrant red berries, creating a rich tapestry of festive hues.

The fragrant evergreens and the striking burgundy Agonis foliage accentuate these blooms, adding a touch of natural elegance and a refreshing aroma. All these exquisite florals are beautifully arranged in a cut red flared glass vase, making the Velvet Lux Designer Floral a visual feast and a sophisticated addition to any holiday setting.

Ideal as a centerpiece for your holiday gatherings or as a luxurious gift to someone special, this floral arrangement embodies the joyous atmosphere of the season. Complement your gift with a holiday card from our collection, and let our driver deliver this holiday cheer to your or your loved one's doorstep. 
Cut red glass flared vase with Dark Red Amaryllis, shades of red and burgundy garden roses, Burgundy Peonies, Burgundy scabiosa, red berries , accented with fragrant evergreens , and burgundy agonis
Overall Approx: 15"w x 20"h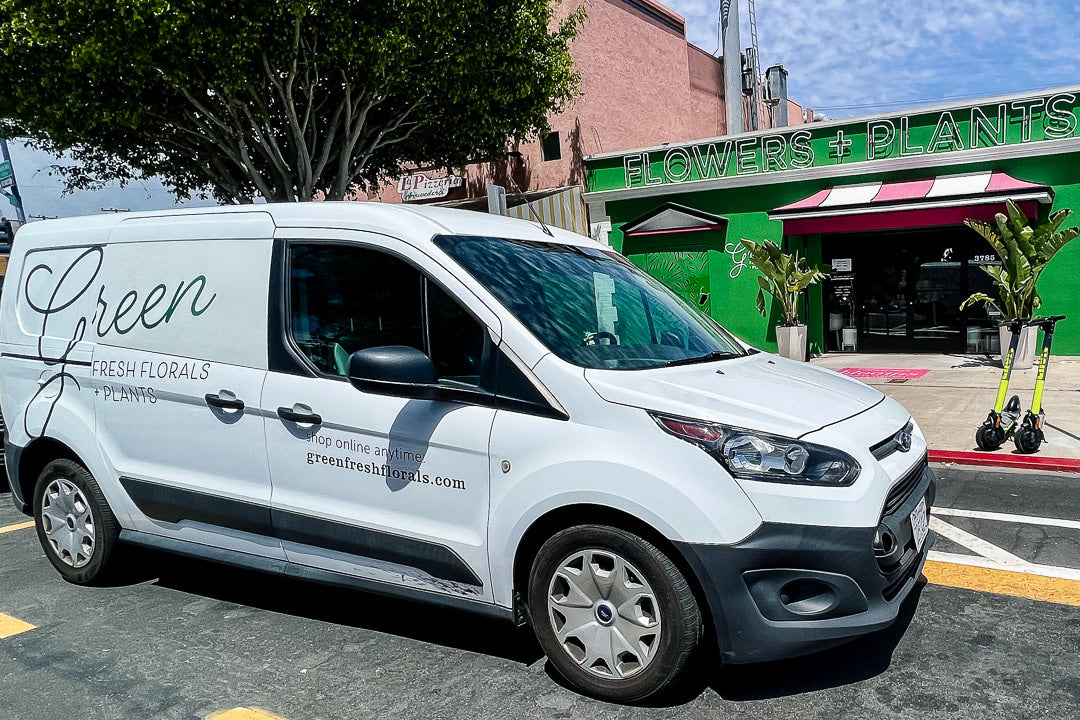 We Deliver!
Let Us Deliver For You!
Have our professional drivers hand deliver your order for you.
Delivery Info