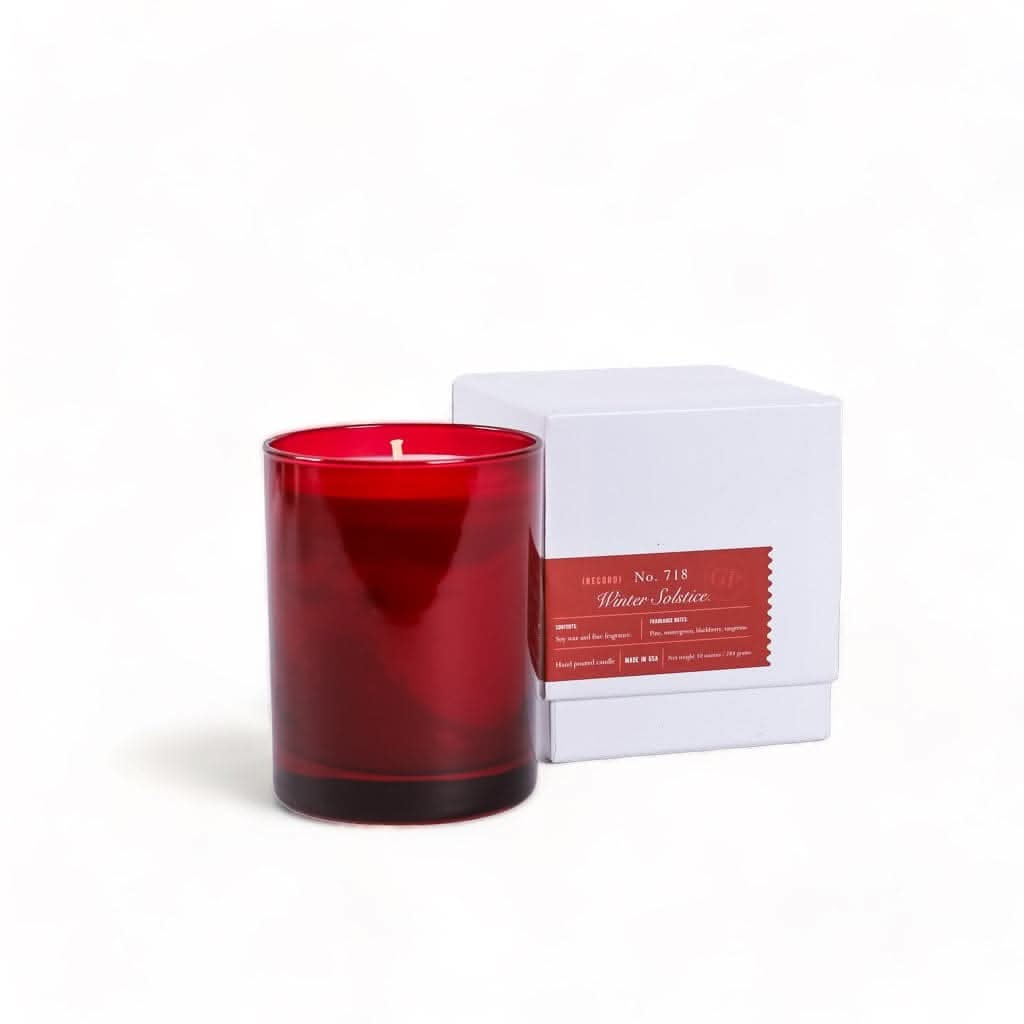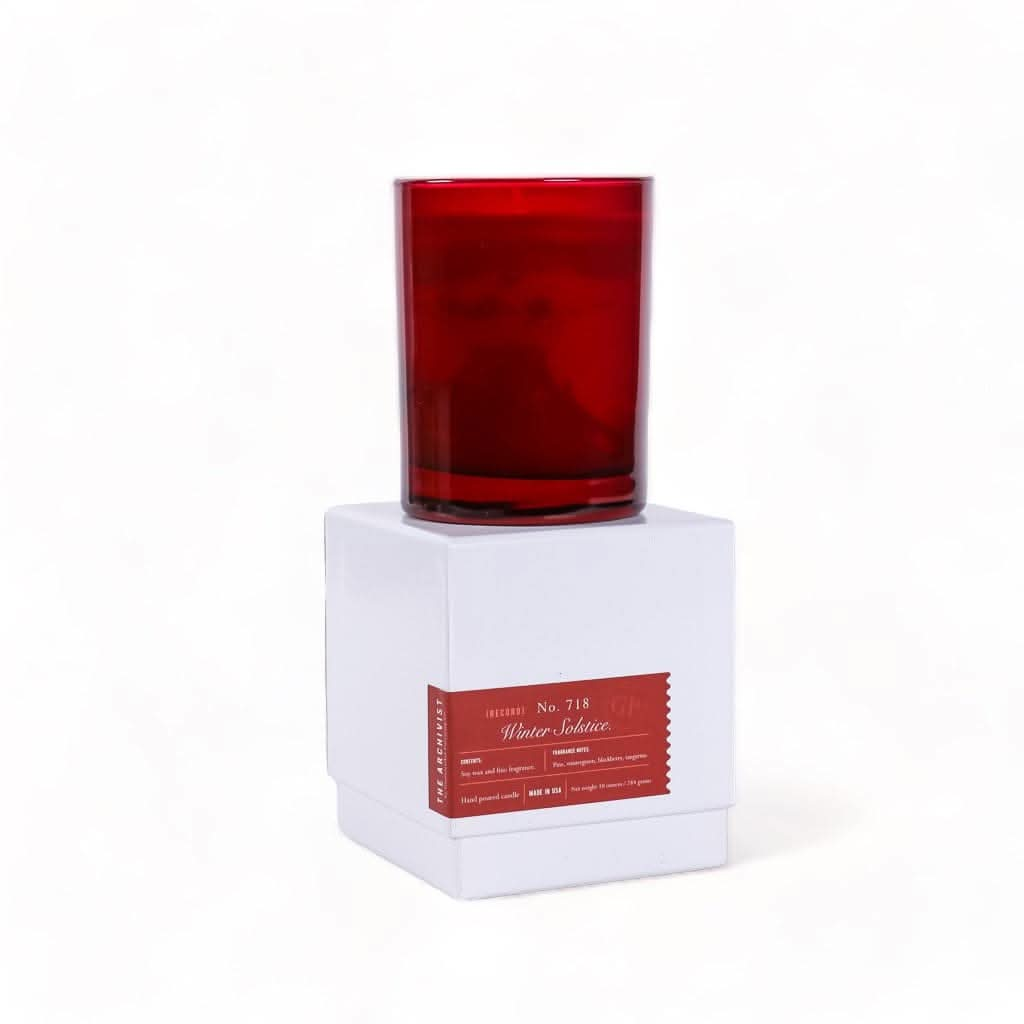 Winter Solstice Gift Candle
Experience the enchanting essence of the season with GP Candle Co.'s best-selling Winter Solstice Gift Candle. Lovingly hand-poured, this 10oz soy wax delight fills your space with a harmonious blend of fresh-cut pine and invigorating wintergreen, beautifully intertwined with the sweet allure of blackberry and a zesty hint of tangerine. This captivating fragrance composition creates a warm, festive ambiance, perfect for holiday gatherings or cozy winter nights.

Presented in a stunning translucent red glass tumbler, the candle casts a soft, welcoming glow, adding a touch of elegance to any setting. It's elegantly packaged in a glossy white 2-part box, making it an ideal gift for loved ones or a luxurious treat for yourself.

With a single wick and an impressive burn time of 65-75 hours, this Winter Solstice Gift Candle is not just a candle; it's an invitation to indulge in the magic and warmth of the winter season.