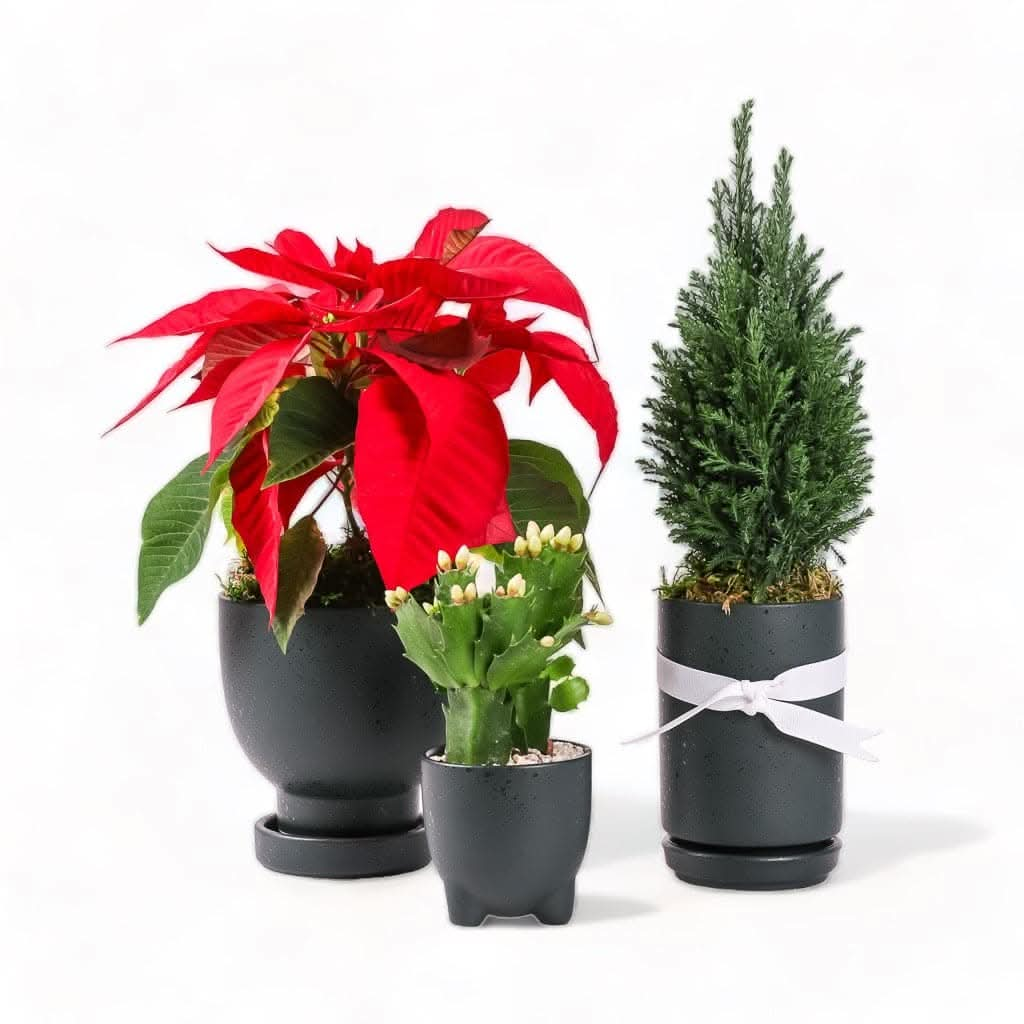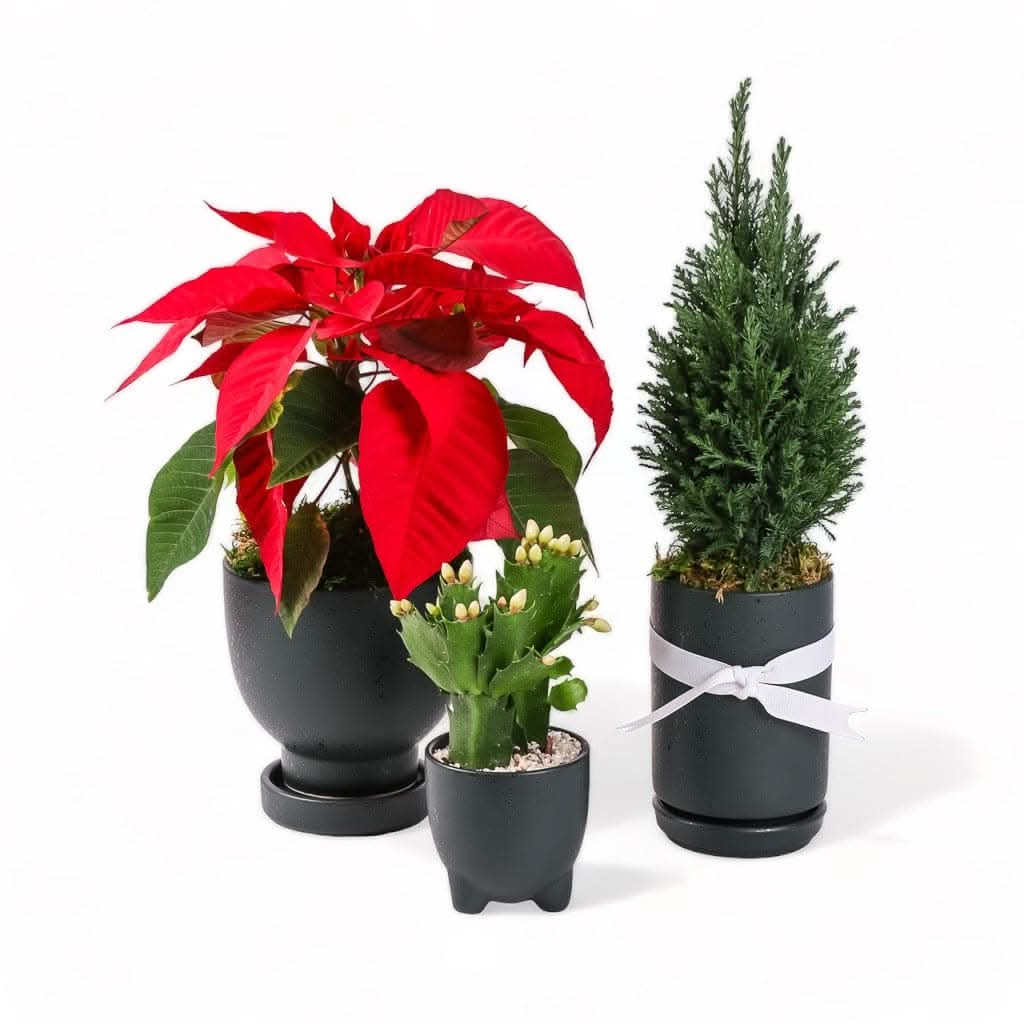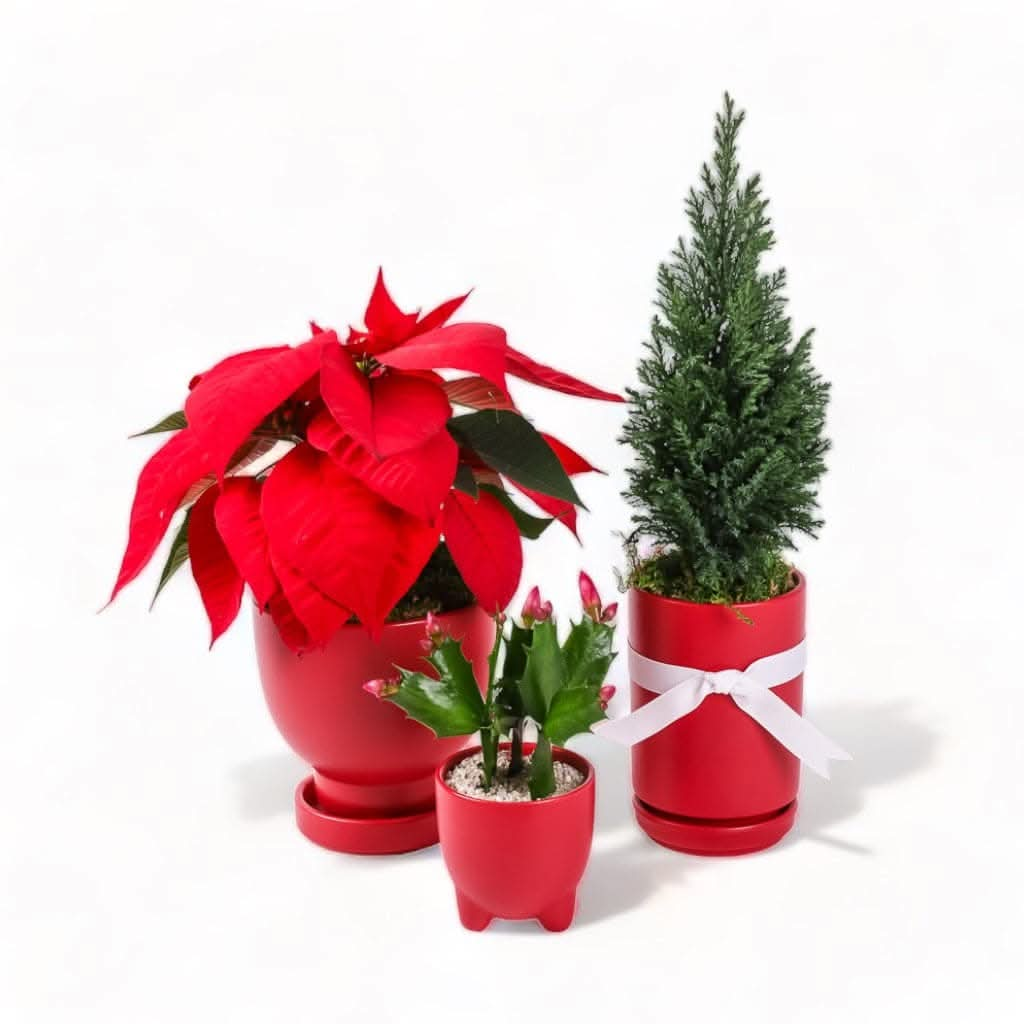 Yuletide Plant Junkie Ensemble
Add a festive flourish to your holiday decor with our Yuletide Plant Junkie Ensemble, a delightful trio of seasonal plants perfect for sprucing up your home or setting a joyful table scene. This curated collection features three-holiday favorites, each bringing its own unique charm:

1. Christmas Cactus (2.5"): Housed in a whimsically tilted 'tippy pot' (color may vary), this vibrant Christmas cactus blooms with cheerful colors, symbolizing the joy and warmth of the holiday season.

2. European Evergreen Tree (3"): Nestled in a sleek, tall pot, this miniature evergreen tree brings a touch of traditional winter greenery into your space, embodying the enduring spirit of the holidays.

3. Red Poinsettia (4"): Presented in an elegant chalice pot, the classic red poinsettia stands out with its bold and bright foliage, a timeless symbol of holiday cheer.

Together, these plants create a harmonious blend of texture and color, making the Yuletide Plant Junkie Ensemble an ideal gift for plant lovers or a delightful addition to your own festive decorations.

Choose a card from our holiday collection to accompany this charming ensemble, and let our delivery driver bring the magic of the holidays right to your or your loved one's doorstep.
Not recommended for homes with pets.