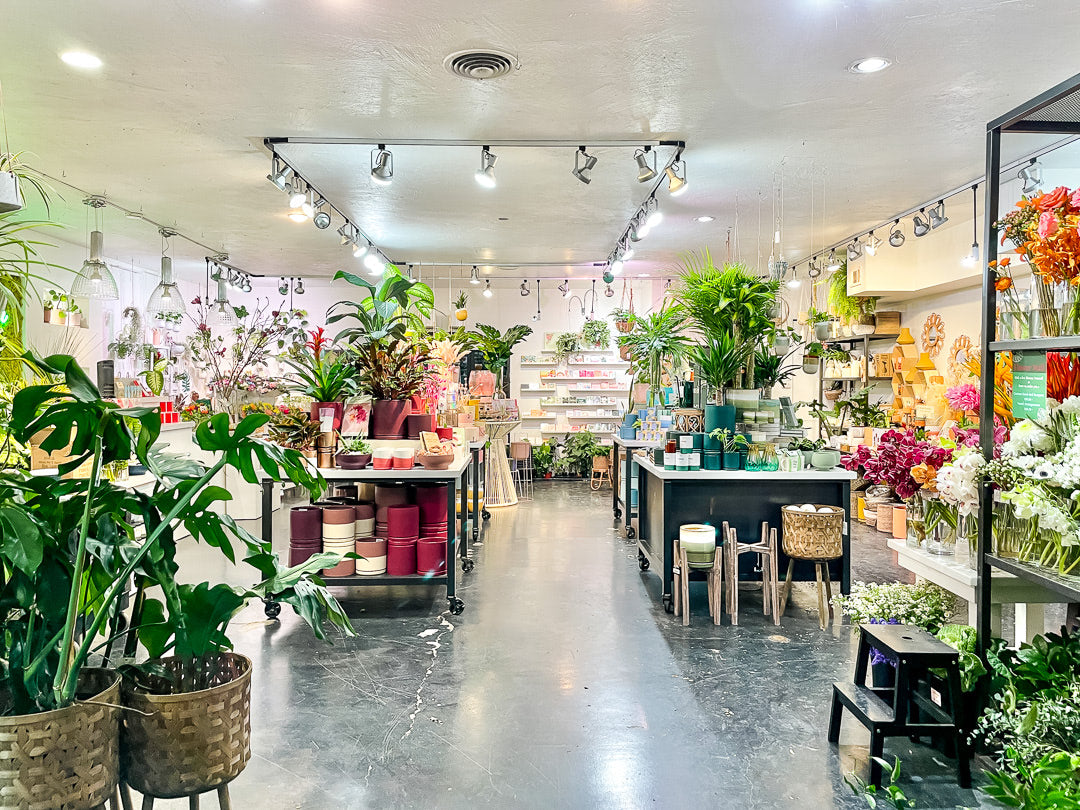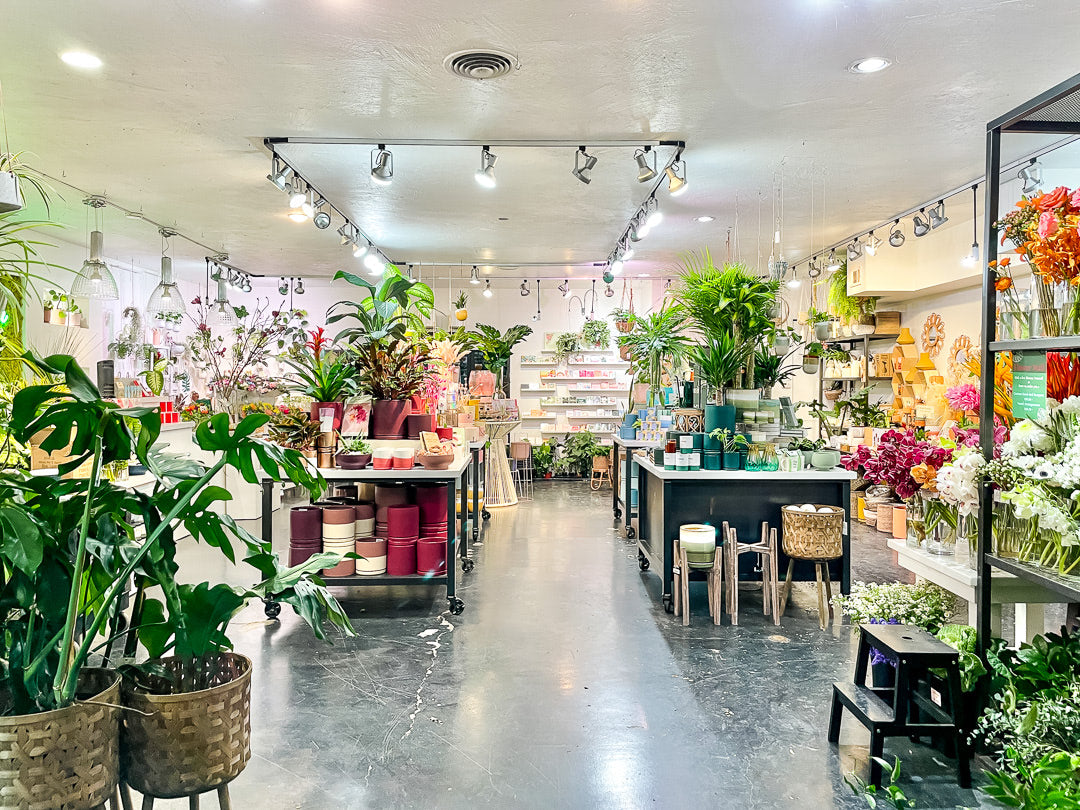 Acclaimed San Diego florist Carlos Franco is the shopkeeper and creative director at Green Fresh Florals + Plants, San Diego's premier modern flower and plant shop located in Hillcrest and online at greenfreshflorals.com.
A Grandmother Who Shared Her Love of Nature
Inspired by his beloved grandmother Flora who surrounded him with plants and flowers from his earliest days, Carlos Franco developed a close connection to the beauty of Mother Nature. His grandmother's deep love for her grandchildren included sharing with them her passion for nature, including her penchant for collecting unique rocks as a memento of trips together. The trips traveling to parks across California and Arizona would instill in Carlos a deep and passionate connection to the larger natural beauty of the region and ground him in nature. It would inspire and shape his future. A tattoo on Carlos' forearm is a permanent tribute in memory of his grandmother, whose love and devotion planted the seeds of what would become Green Fresh Florals + Plants. His tattoo occasionally appears in the product photography shown on the store website.
Trained by Top European Floral Designers
In his formative years, Carlos lived in Europe and found work in a London flower shop where he trained with top florists. He ventured to Paris and other European cities exploring his craft and learning along the way. His time in Europe provided Carlos with the inspiration, training, and confidence to pursue his dream of opening a flower store of his own. When he returned to San Diego, Carlos worked in several local floral shops before breaking out onto his own. His first flower store opened in 2005 in the East Village neighborhood of San Diego's gentrifying downtown. The store was small but it was a start.
Green Fresh Florals Opens in Hillcrest
After collaborating for several years at the East Village location, Carlos decided to venture out on his own and open Green Fresh Florals in Hillcrest to showcase his floral design work, provide a creative and unique shopping experience and to compliment his expanding event and wedding flower business. The doors of the Hillcrest shop opened on July 5, 2009 at 3785 4th Avenue, and because of his loyal clients, it has thrived ever since.
Over the last decade, Carlos has made a number of improvements to Green to improve the customer experience and increase the selection of products offered.
In 2012, the exterior patio was completely remodeled to create an exterior plant and garden patio.
In 2013, Green launched online at greenfreshflorals.com.
In 2015, Green undertook a rebrand to adopt more contemporary color palette, logo, and style. The name was also updated by including "+ Plants" to more accurately reflect the product selection.
In 2018, the shopping experience was improved after an interior remodel and expansion of the merchandise selection.

In 2019, Green launched a website redesign to expand online shopping opportunities for customers. Curbside pick up was added.
Delivering an Exceptional Customer Experience
The Hillcrest store offers a contemporary environment showcasing a fresh, clean design aesthetic and a large plant, flower, and gift selection. Green provides same-day flower delivery in San Diego and free curbside pick-up. Carlos takes pride in leading a team of creative floral designers and plant caretakers who provide excellence in customer service and high-quality flowers and plants. 
Designing Extraordinary Custom Event and Wedding Flowers
Green Fresh Florals + Plants is San Diego's premier floral design resource for those seeking high-quality, professionally designed flowers for their wedding or event. Carlos excels at delivering extraordinary floral designs for the clients who entrust him with their wedding or event. From small intimate gatherings or significant industry events, Carlos and his team of designers can transform any space into a living work of floral art. They are fortunate to partner with San Diego's top not-for-profit, corporate and residential clients, including the San Diego Museum of Art, San Diego Natural History Museum (the NAT), Museum of Photographic Arts, Nordstrom, Extraordinary Desserts, and Westin Gaslamp. We encourage you to review a portfolio of events.
Art Alive at the San Diego Museum of Art
For three years, Carlos has had the honor of being the showcased floral artist tasked with designing and assembling the central floral installation at the San Diego Museum of Art for their annual floral extravaganza: Art Alive: Floral Interpretations of Art. He has been a contributing volunteer florist for Art Alive, which showcases floral interpretations of SDMA's masterworks of art for more than 20 years.
Partnering with Top Brands
Carlos, and the Green Fresh Florals + Plants team, have worked with some of the top international brands, including Scott's Miracle-Gro, Volkswagen, Patron, Burberry, Gucci, Bloomingdale's, Kettle One, and Adobe. Carlos' work has appeared in the San Diego Union-Tribune, San Diego Magazine, San Diego Home and Garden Magazine, Biz-Bash, Exquisite Weddings, Modern Luxury, KPBS, KUSI, NBC 7/39, and CBS8.
Follow Us + Share
We invite you to subscribe to the Green newsletter for special discounts, event information and more. For your daily fix, we encourage you to follow + share on our social media accounts. Just click on the icons at the bottom of the page.