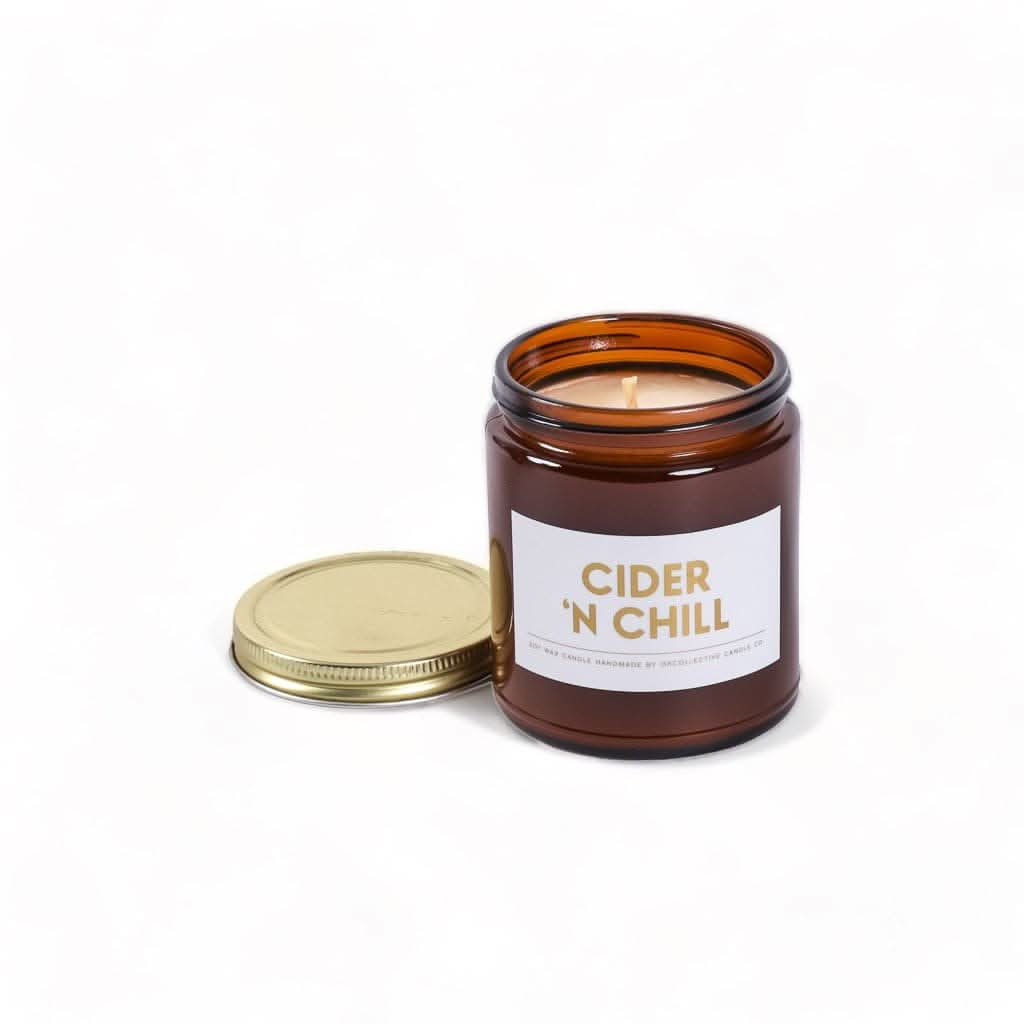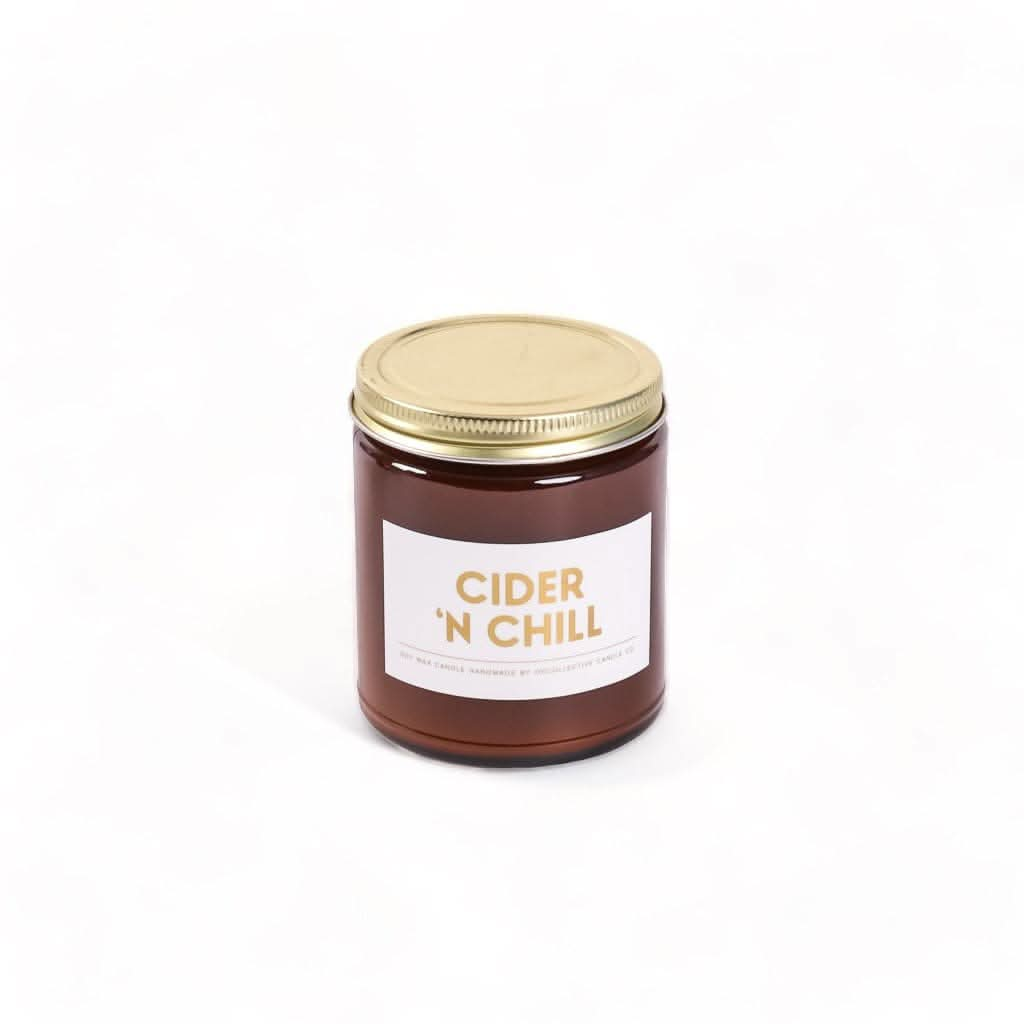 Cider 'n Chill Scented Candle
Embrace the essence of comfort with the Cider 'N Chill Scented Candle from OK Collective, a limited edition treasure perfect for enhancing your holiday relaxation rituals. This 8oz candle is a delightful companion for those cozy evenings spent indoors, whether curled up with a book or indulging in a marathon of your favorite shows.

Infused with the heartwarming blend of sweet apple and spicy cinnamon, and topped off with a subtle whisper of tonka, this candle creates an inviting and snug ambiance. It's like wrapping yourself in a warm blanket of aromatic bliss, where each note of apple, cinnamon, clove, and tonka intertwines to evoke the nostalgic feelings of holiday comfort and joy.

Conscientiously crafted with sustainable soy wax and high-grade, phthalate-free fragrance oils, this candle burns cleanly and evenly, respecting the environment and your well-being. The eco-friendly cotton, lead-free wick further enhances your experience, ensuring a safe and soothing glow.

Proudly handcrafted in our Oklahoma City studio, the Cider 'N Chill Candle promises over 50 hours of burn time, filling your space with enchanting fragrance. Remember to keep the wick trimmed to 1/4" for optimal use.