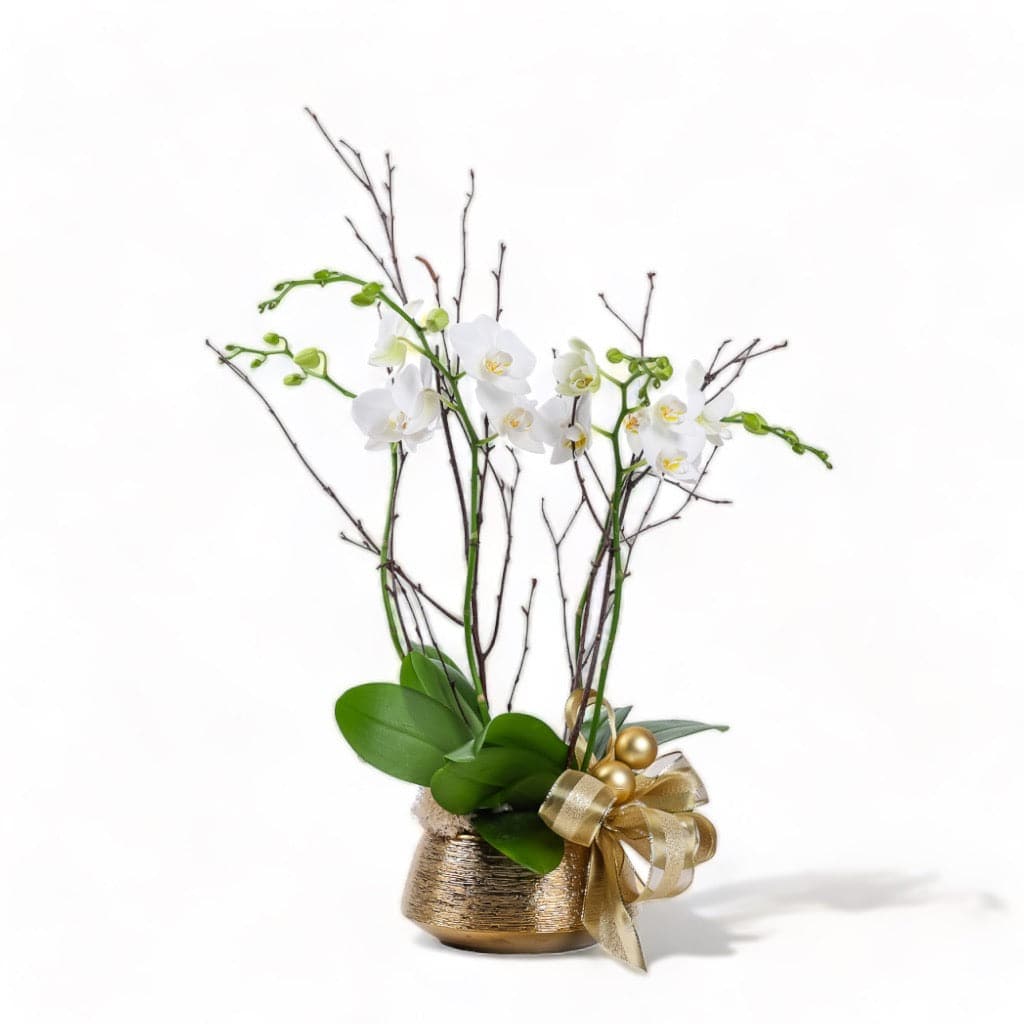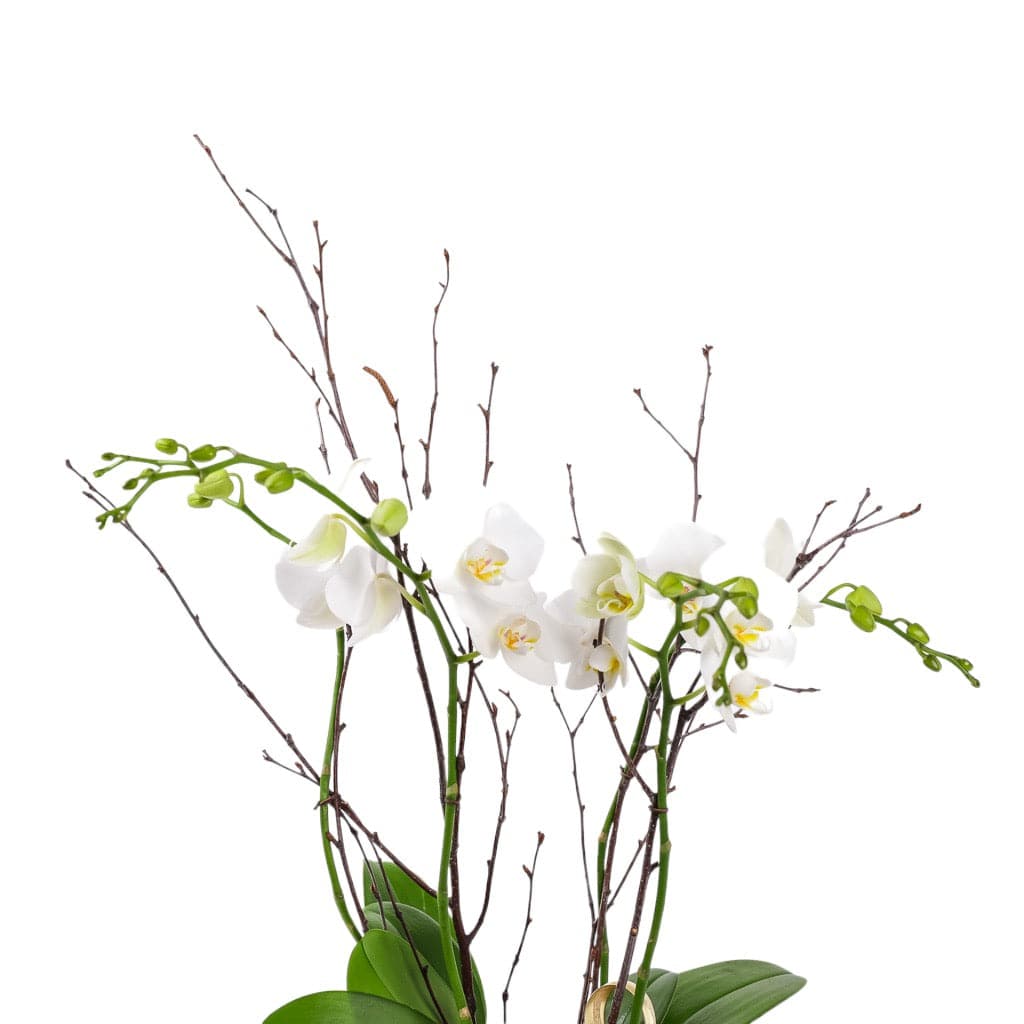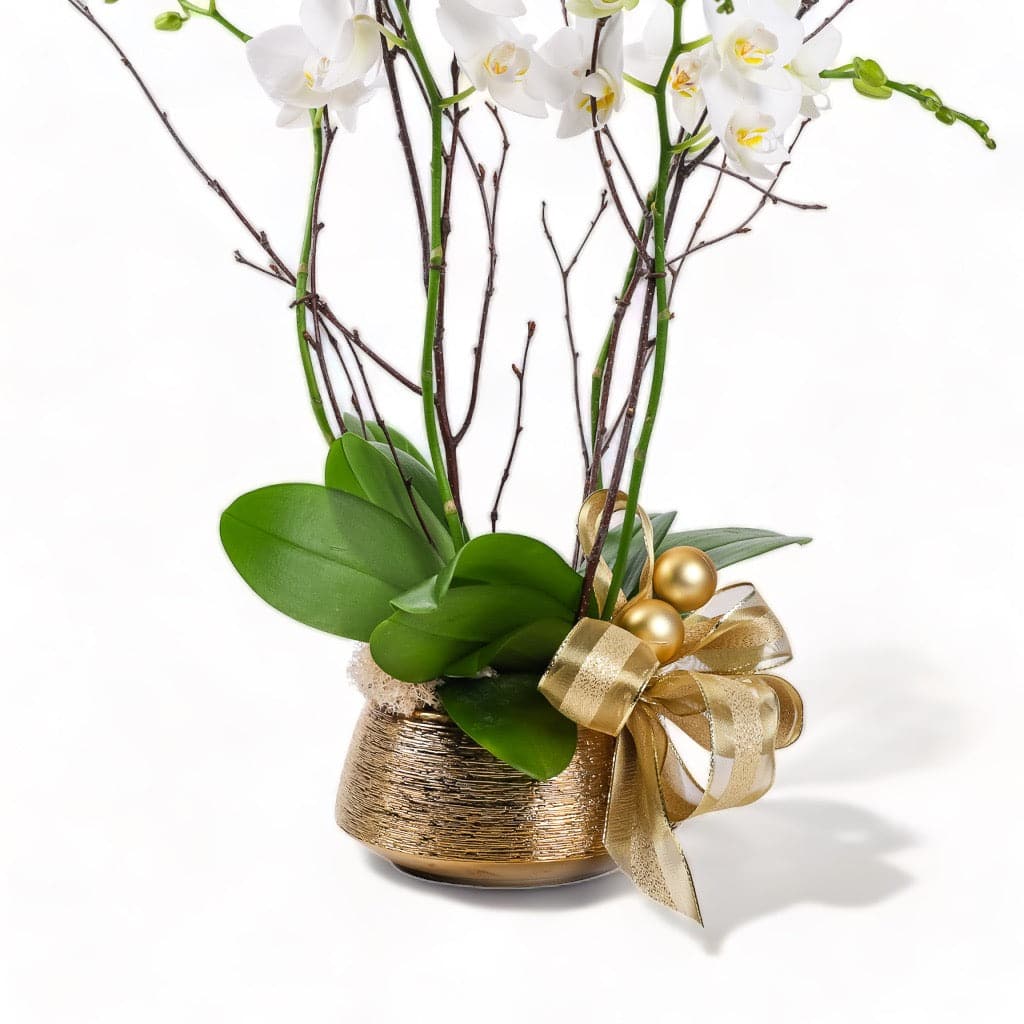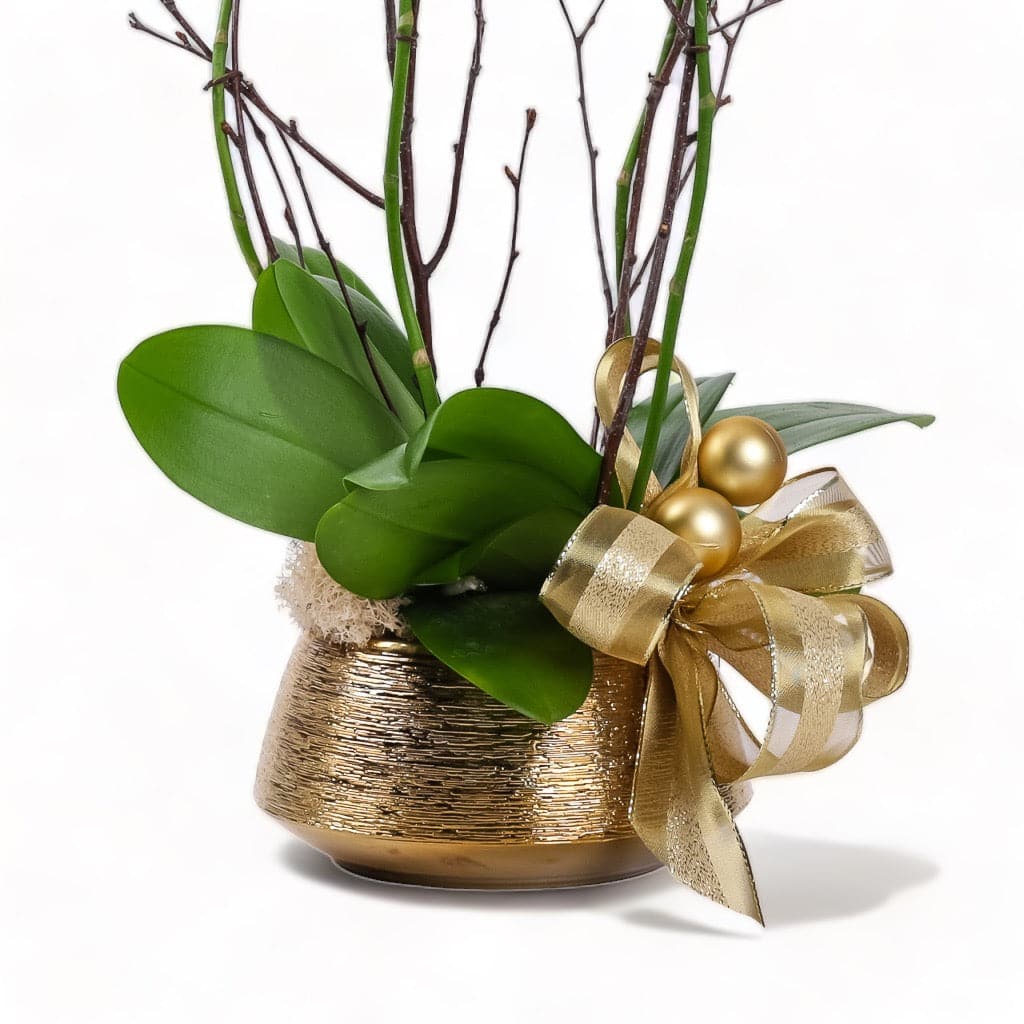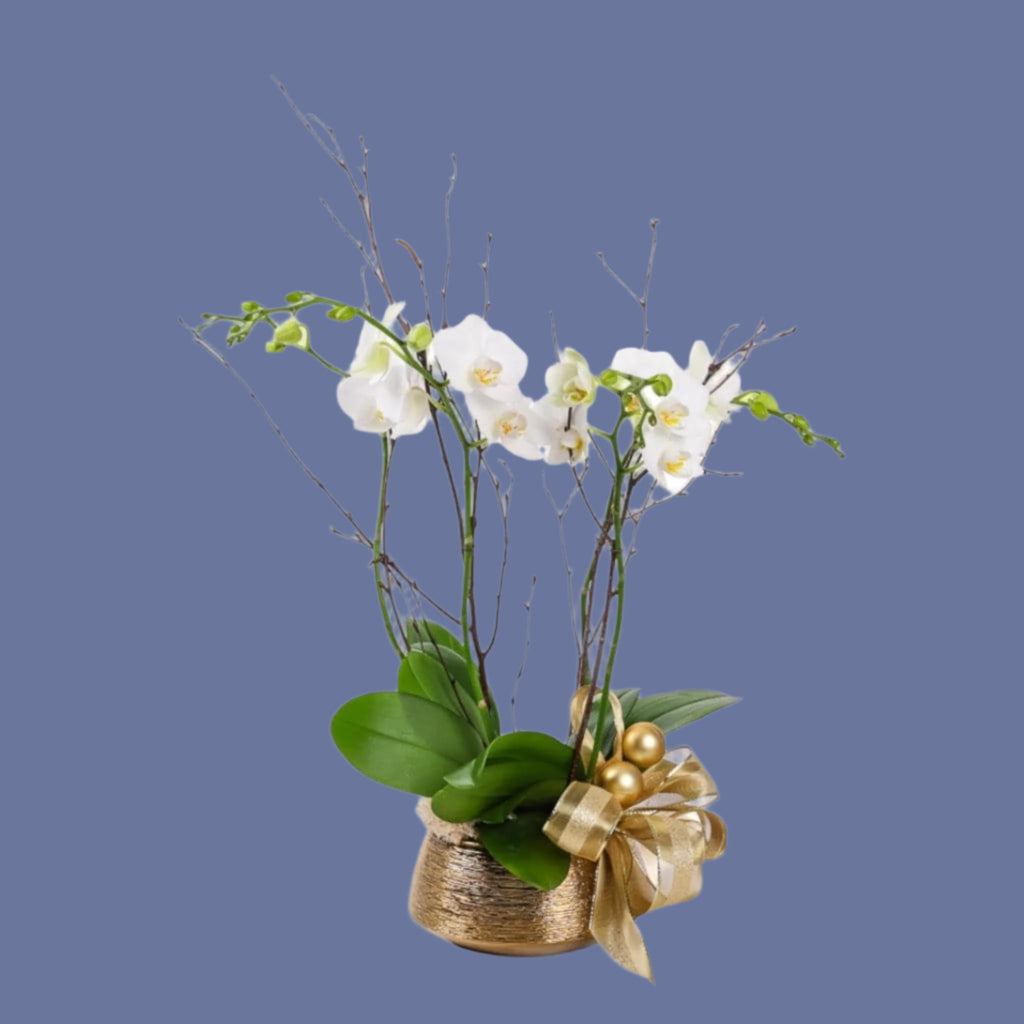 Golden Mini Orchid Planting
The Golden Mini Orchid Planting is an exquisite pairing of elegance and charm. This luxurious arrangement features two pristine white mini orchids, their delicate blooms standing gracefully within a 5" etched gold bowl that exudes sophistication. The orchids rest upon a lush bed of moss and are adorned with gold ornaments and a holiday bow.

Caring for this miniature oasis is simple: place it in a space with bright, indirect light and water sparingly, allowing the soil to dry slightly between waterings. The warmth of your home will encourage the orchids to thrive, making this planting a lasting treasure.

The Golden Mini Orchid Planting is the quintessential gift for the holiday season, representing love, luxury, and the promise of new beginnings. Select a card and let our delivery driver elegantly transport your heartfelt sentiments to friends, family, or colleagues. Whether it's a token of appreciation or a chic addition to your festive decor, this golden delight will surely leave a lasting impression.
Recommended for homes with pets.