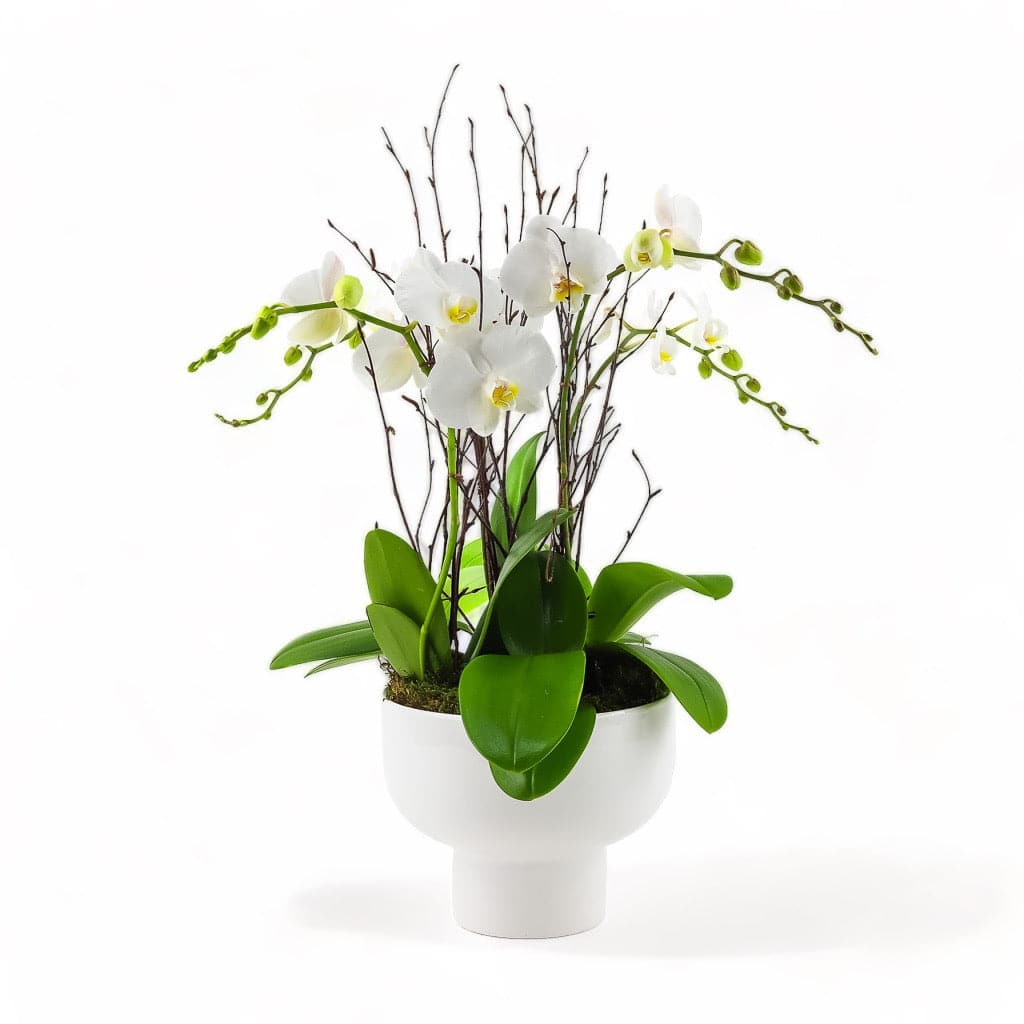 Modernist Orchid Planting
Surprise and enchant with the Modernist Orchid Planting, an exquisite expression of contemporary elegance and natural beauty. This sophisticated arrangement showcases four Phalaenopsis orchids, each renowned for their stunning and long-lasting white blooms. Standing at an impressive 20" tall, these orchids are artistically assembled in an 8" Orion white-footed compote, giving the arrangement a unique and modern flair.

The clean lines and simple elegance of the Modernist Orchid Planting make it a perfect gift for various occasions. Whether it's to celebrate a birthday, offer encouragement, or simply show someone they're in your thoughts, this orchid collection speaks volumes. Complement your thoughtful gesture with a heartfelt message from our online greeting card collection.

Our drivers will ensure your gift, complete with your card, is delivered with care and precision, making it an effortless yet impactful way to convey your sentiments. The Modernist Orchid Planting is more than a gift; it's a memorable experience that brings a touch of refined grace to any space.
Always gorgeous!
Always so helpful, and patient. I don't live in San Diego, but I make the trip for the beautiful plants, and floral arrangements.
PERFECT Orchid Arrangement!
Love this orchid set! Fits perfectly on my dining table and adds just the right touch of greenery in the condo. THANKS Green Fresh Florals + Plants!