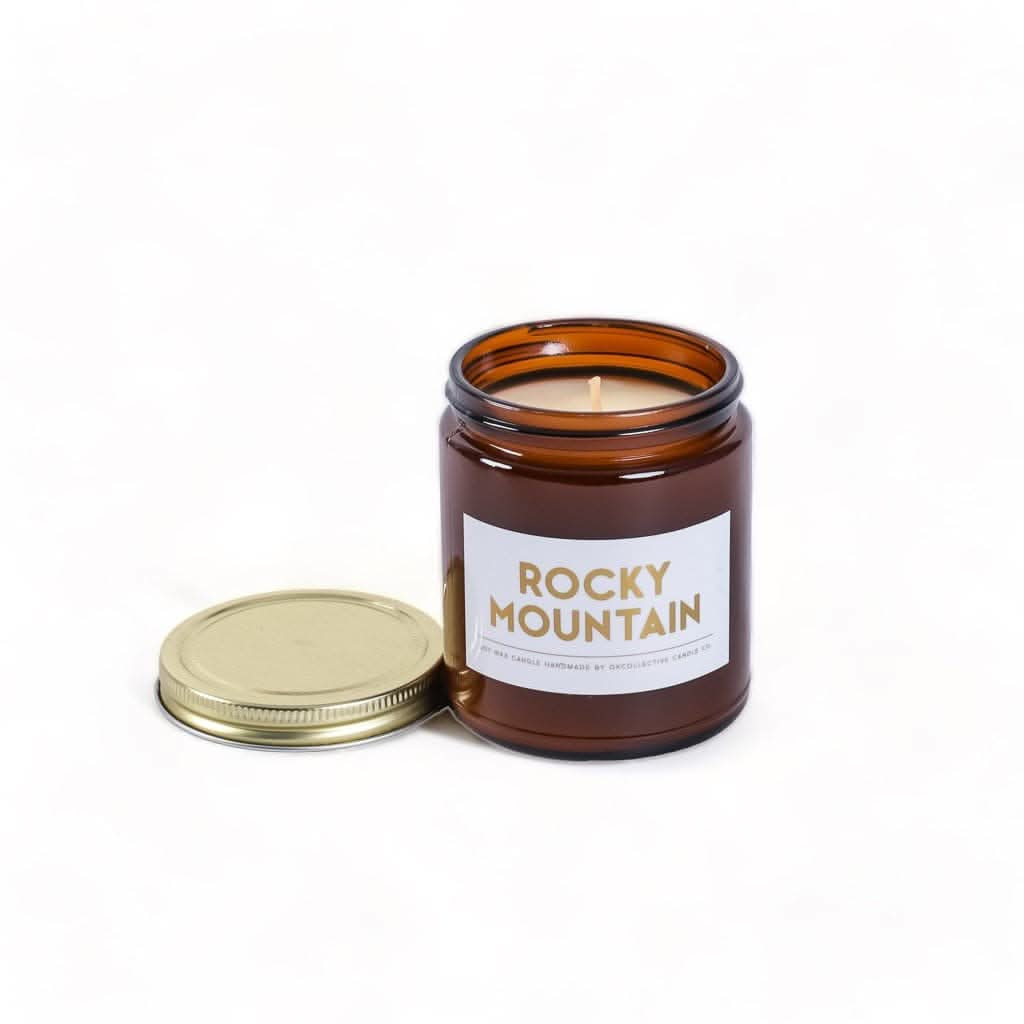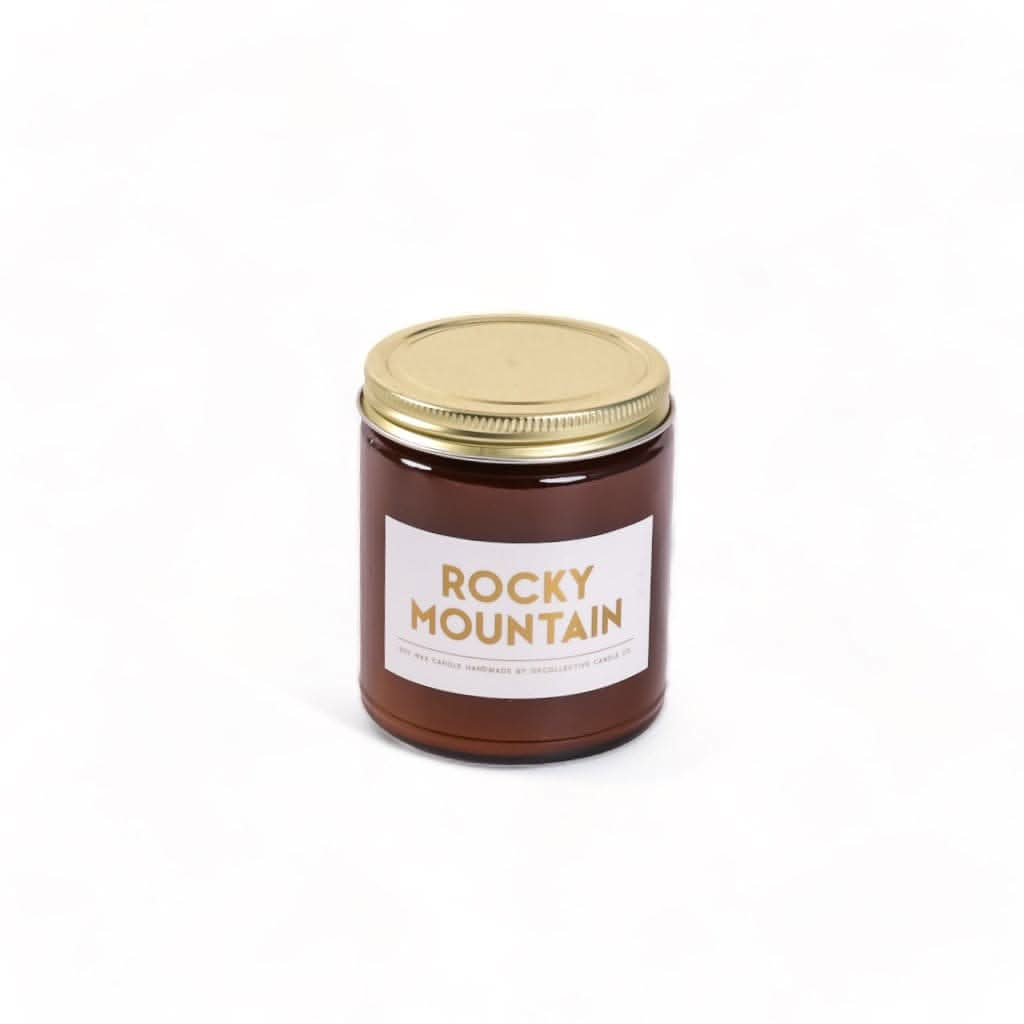 Rocky Mountain Scented Candle
Our Rocky Mountain Scented Candle is a fragrant tribute to the great outdoors. This 8oz candle encapsulates the essence of a mountain retreat, where the crisp, fresh air and the majestic beauty of towering trees create an atmosphere of pure tranquility and wonder.

The scent journey begins with a refreshing burst of citrus and an earthy touch of patchouli, reminiscent of nature's boundless energy. The heart of the candle is a harmonious blend of fir and pine, intertwined with a hint of exotic spices, evoking the rich, wooded scents of the Rocky Mountains. The experience is grounded with a base of warm vanilla musk, adding a comforting and cozy finish to the aromatic profile.

Each candle is thoughtfully crafted with responsibly sustainable soy wax and high-grade, phthalate-free fragrance oils, ensuring a clean and eco-friendly burn. The cotton, lead-free wick contributes to a safer, toxin-free environment.

This candle promises over 50 hours of burn time, bringing the serene and invigorating scents of the Rockies into your home. Remember to keep the wick trimmed to 1/4" for the best burning experience, and never leave a burning candle unattended.

Light up the Rocky Mountain Scented Candle and let its natural and rugged charm fill your space, creating a haven of outdoor-inspired serenity right in the comfort of your home. Made in the USA.