The April Showers Floral is a fresh mix of spring blooms arranged in a ceramic rainbow vase. With fresh roses, spring ranunculus, sweet peas, and fragrant hyacinth there is nothing but sunshine at the end of this rainbow. And once these blooms are complete, the rainbow vase will serve you as a water pitcher to water your plants and other flowers. Available in two colors: pink and blue.
If you're gifting the April Showers Floral to someone special, be sure to check-out our note cards in our online collection and our staff will gladly write a note on the inside for you. Then, let our drivers deliver your gift and card for you.
Perfect!
I was so pleased with the flowers for my 14 year old granddaughter. She loved the watering can and it arrived on time! I will order from here again!
Absolutely Stunning
I've ordered from here before but everytime I am blown away by how incredible each arrangement is. The vases are such great quality and so unique.
Birthday blessings
It was a hit!! Great colors and diverse mixture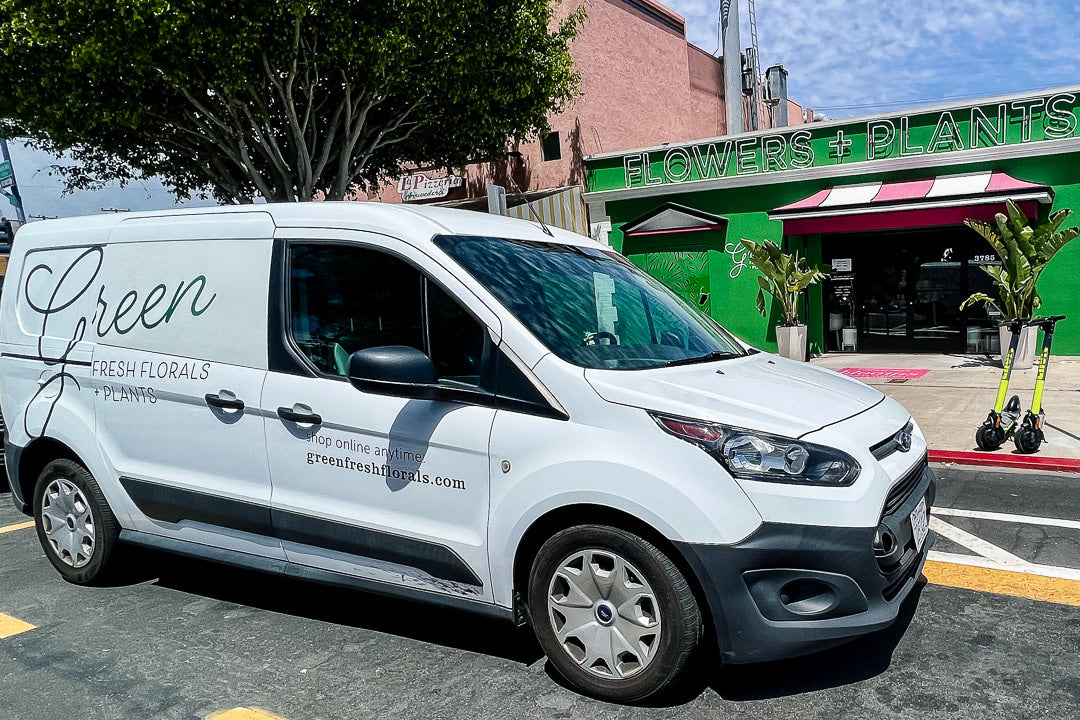 Let Us Do The Work
We Deliver For You!
Have our professional drivers hand deliver your fresh flower or plant order. We deliver throughout San Diego County.
Learn More