BarbieCore Designer Floral
The BarbieCore Designer Floral pays homage to the global blockbuster movie and doll receiving 24/7 buzz this summer. The BarbieCore aesthetic (yes, BarbieCore is trademarked by Mattel) celebrates all things "hot pink, cheerful, and ultra-femme," so we couldn't resist naming this fabulous pink floral after the summer design trend.   A bold, bright hot pink mix of roses, peonies, anthuriums, and more showcased in a 5" pink ceramic vase delivers.
To all you Kens out there…make your doll feel special with the BarbieCore Designer Floral, exclusively from Green. Pick the perfect card and have our driver deliver it for you.
All shades of pink peonies, garden roses, pink anthuriums, lisianthus, scabiosa, veronica, larkspur, stock, and carnation, accented with dyed pink dried florals.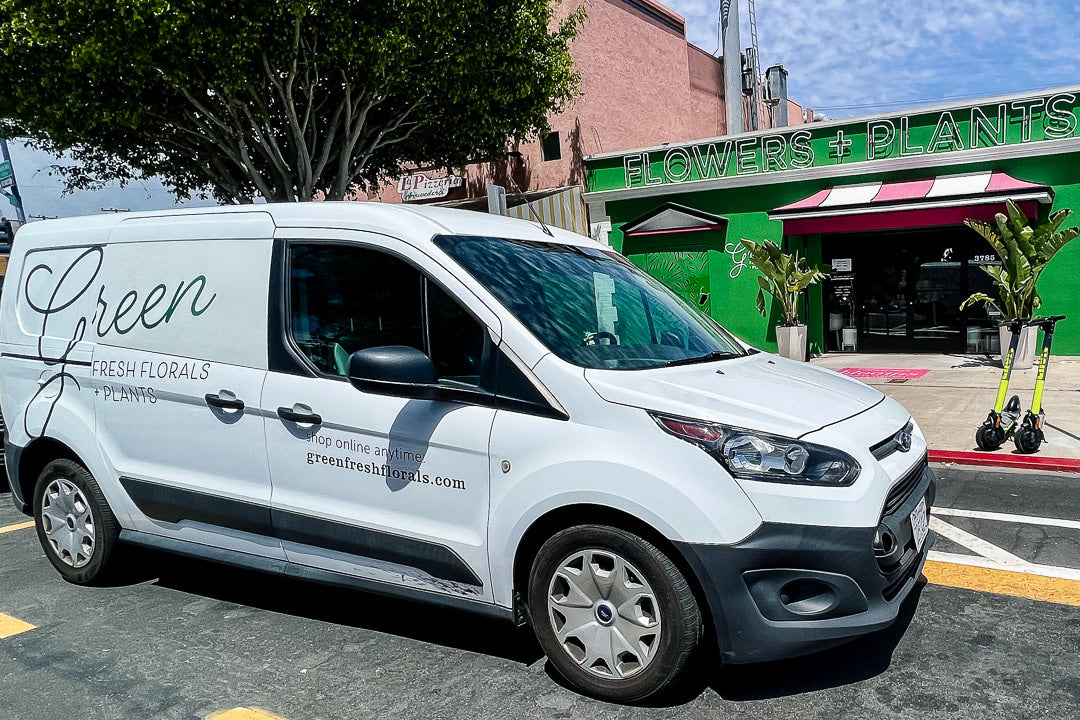 Let Us Do The Work
We Deliver For You!
Have our professional drivers hand deliver your fresh flower or plant order. We deliver throughout San Diego County.
Learn More