Our most popular flower arrangement, the Bright Seasonal Floral, blends fresh blooming flowers in bright shades of yellow, purple, pink, orange, and red. Arranged in a clear modern glass cylinder vase, this floral includes tulips, roses, anemones, and ranunculus blooms in a combination that will brighten anyone's day.
Upbeat and full of energy, it is a perfect choice for birthday wishes, get-well cheers, congratulations, honors, and any special event. Available in two sizes, the deluxe size includes calla lilies. Grab a
card
from our online store, and let us
deliver
 it for you.
Includes tulips, roses, anemones, and ranunculus blooms depending on the season.
Regular is 12" x 12", Deluxe is 15" x 12"
Gorgeous and impressive customer experience!
I was impressed with customer service over phone - hard to find these days!! And appreciate the personalized emails and follow ups. Recipient said flowers were gorgeous!!
Just as beautiful in person!
Sent this beautiful bouquet to my fiancé in the hospital.
She said it really brightened her day and brought her many smiles!
Thank you
Happy
This bouquet was perfect for my mom. It was beautifully arranged and composed of vibrant and happy colors! I will be ordering from Green Fresh Florals + Plants again. The arrangement was delivered on time and looked exactly as it did in the picture.
Exceptional Quality
Such a gorgeous arrangement! Flowers arrived on time and were such high quality.
Brilliant arrangement!
Stunning combination of jewel tones and intriguing textures of flowers to convey my gratitude to a dear friend. It was perfect! Thank you and your artistry.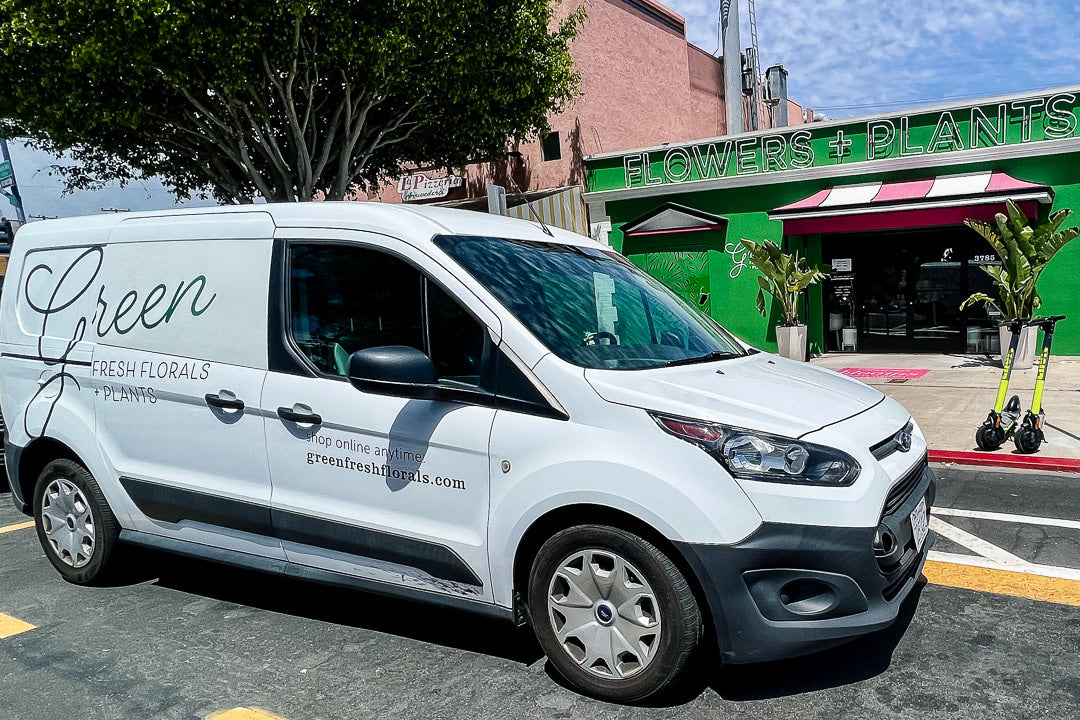 Let Us Do The Work
We Deliver For You!
Have our professional drivers hand deliver your fresh flower or plant order. We deliver throughout San Diego County.
Learn More