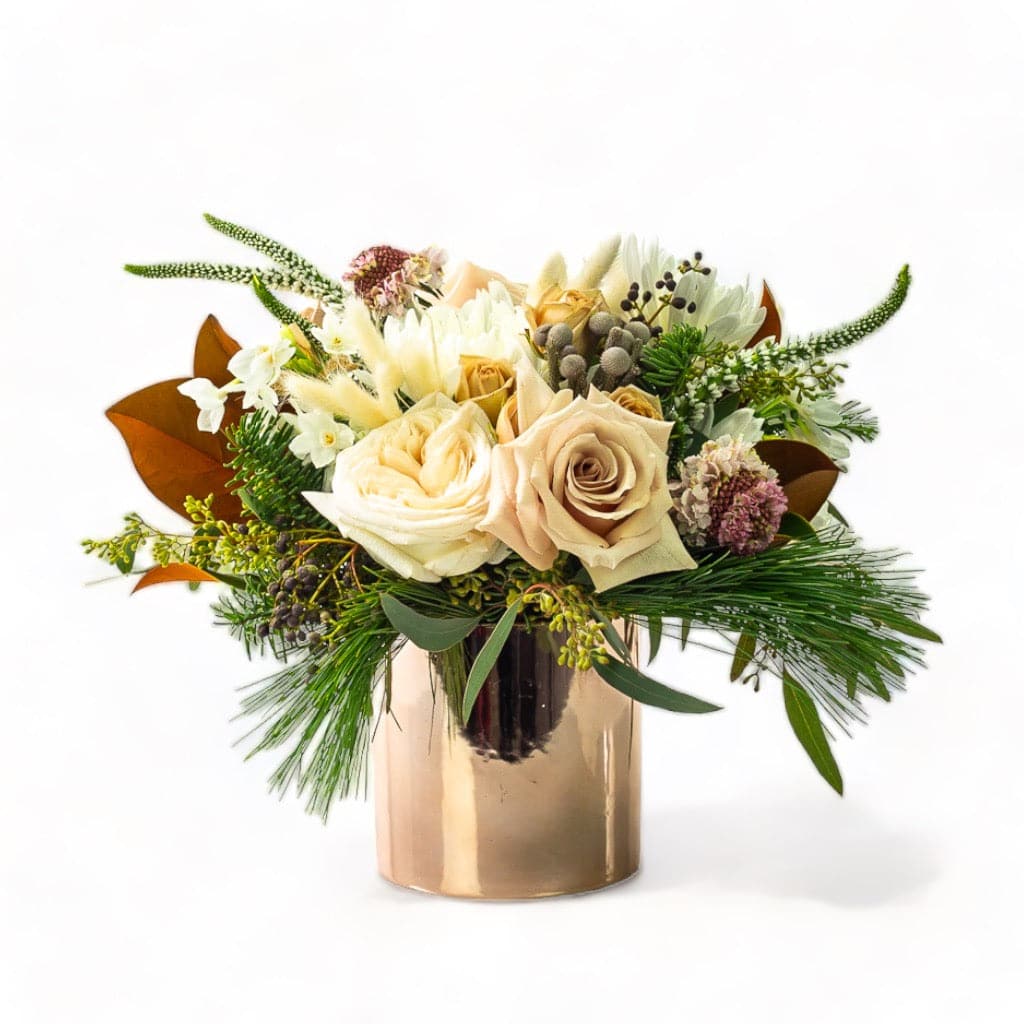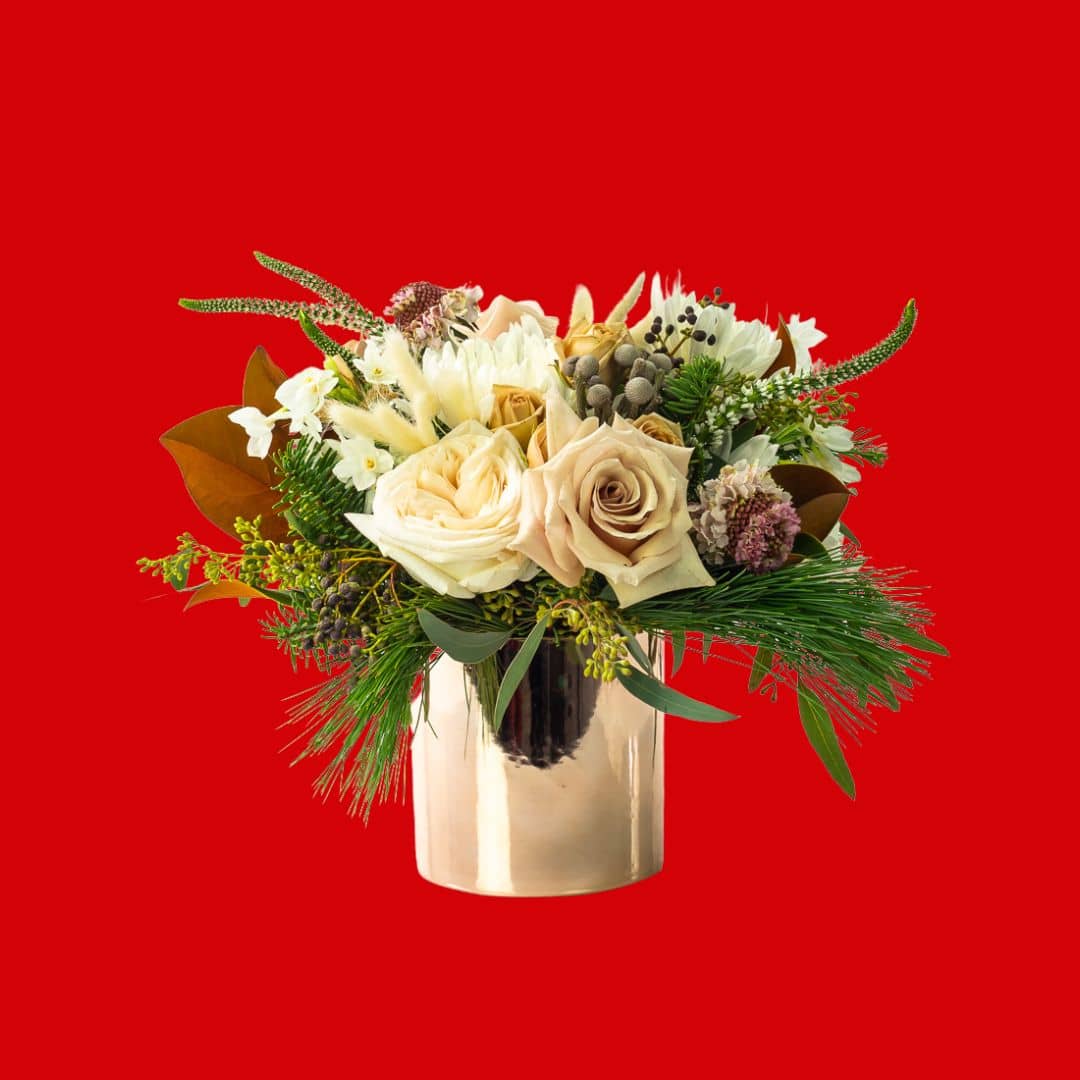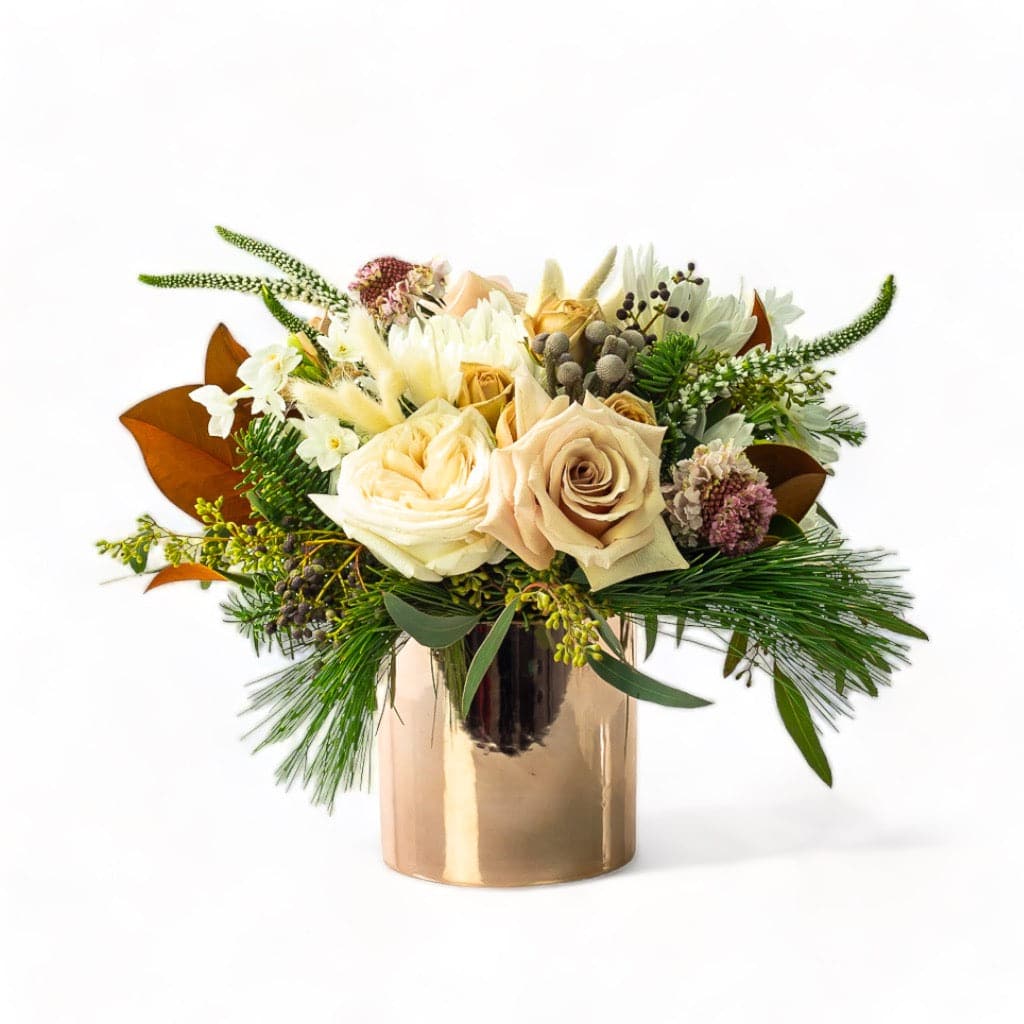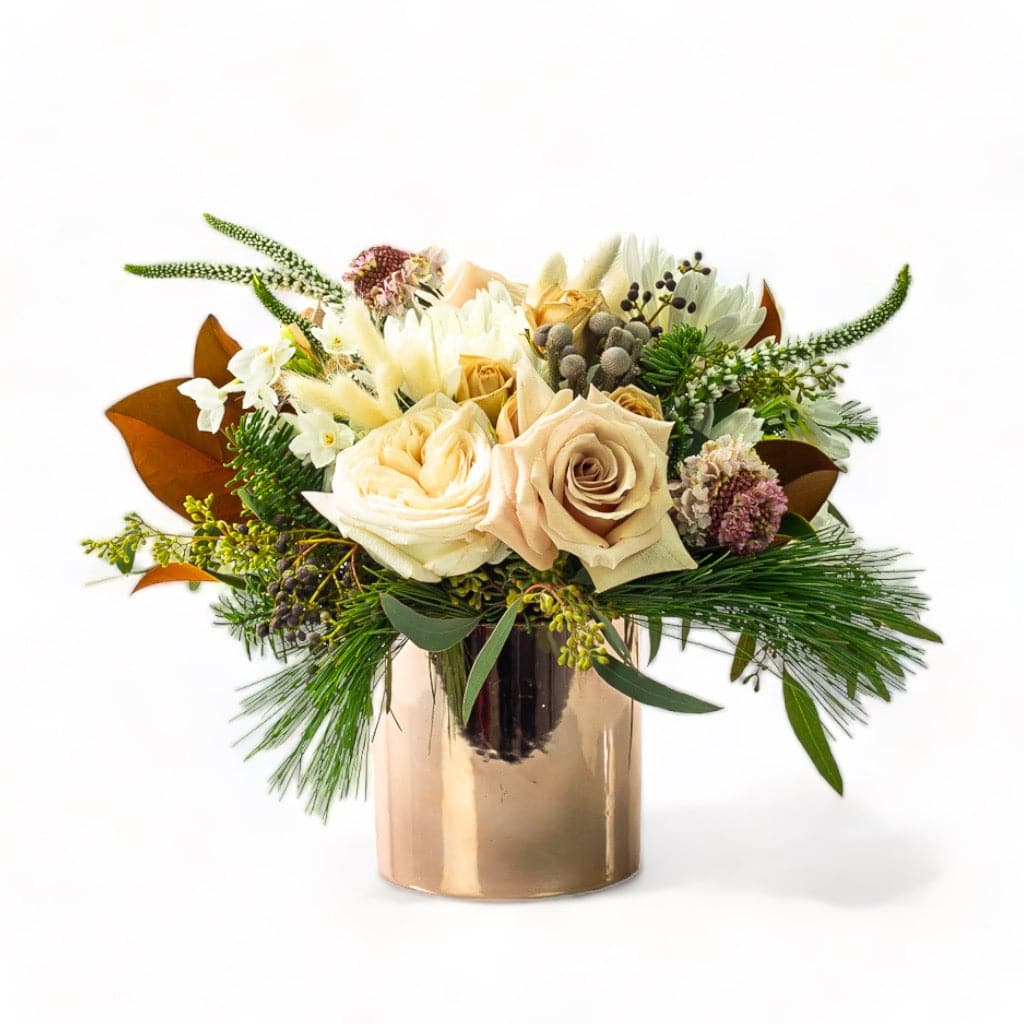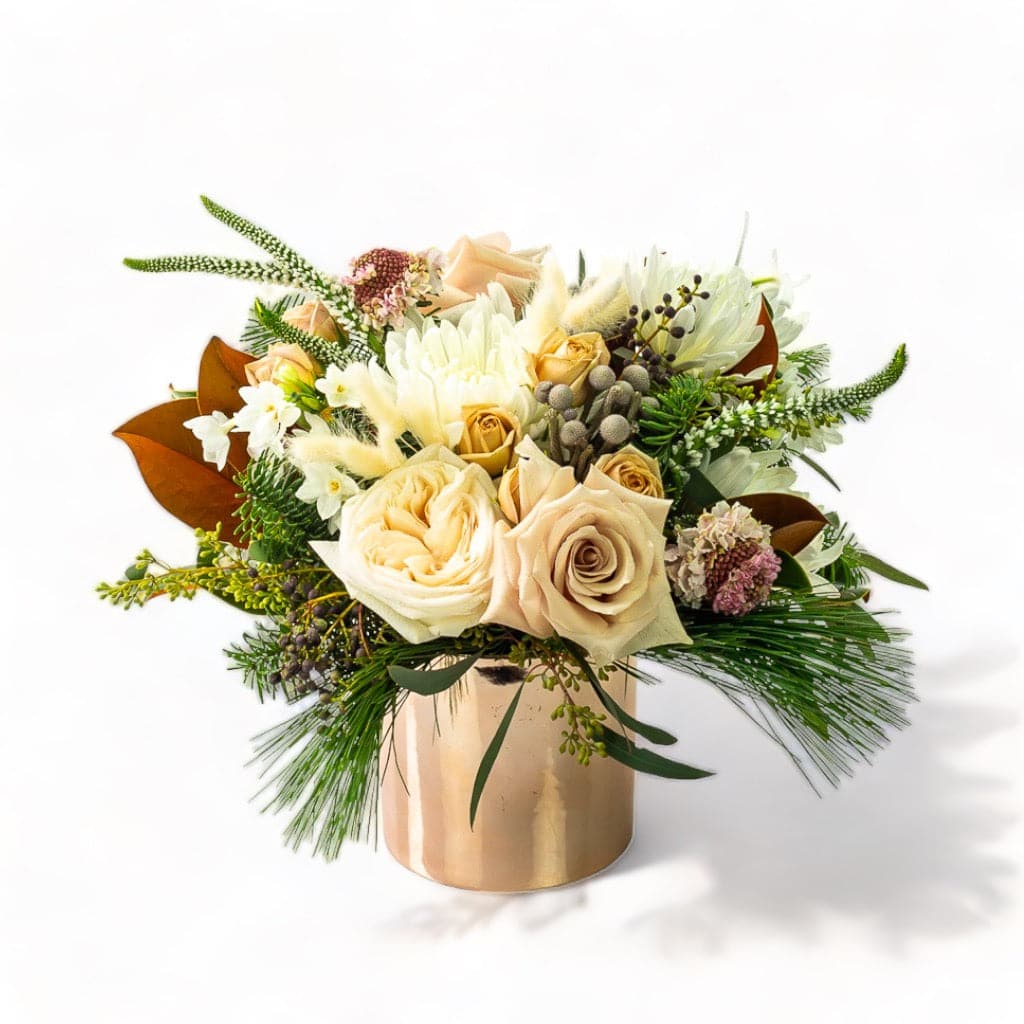 Celebrate the festive season with the exquisite beauty of our December Dawn Floral, a luxurious and sophisticated arrangement that encapsulates the essence of winter's elegance. This stunning bouquet features a lavish mix of cream garden roses, delicate pink scabiosa, crisp white veronica, and the sweet fragrance of narcissus blooms, harmoniously intertwined with white China mums and silver brunia clusters. The deep, rich tones of black privet berries add a touch of contrast, while lush magnolia leaves and mixed evergreens provide a verdant backdrop, evoking the serene beauty of a December morning.

Presented in a 5" rose gold ceramic cylinder, this arrangement exudes a sense of luxury and refinement, making it an ideal centerpiece for holiday celebrations or a magnificent gift for someone special.

Pair this breathtaking floral display with a card from our holiday collection, and let our drivers handle the delivery, ensuring this symbol of holiday elegance arrives with care and style. The December Dawn Floral is more than just a gift; it's a memorable gesture that beautifully captures the spirit of the holiday season.
cream garden roses, pink scabiosa, white veronica, fragrant narcissus blooms, white China mums, silver brunia clusters, black privet berry with accents of magnolia leaf, and mixed evergreens. Delivered in a 5" rose ceramic gold cylinder.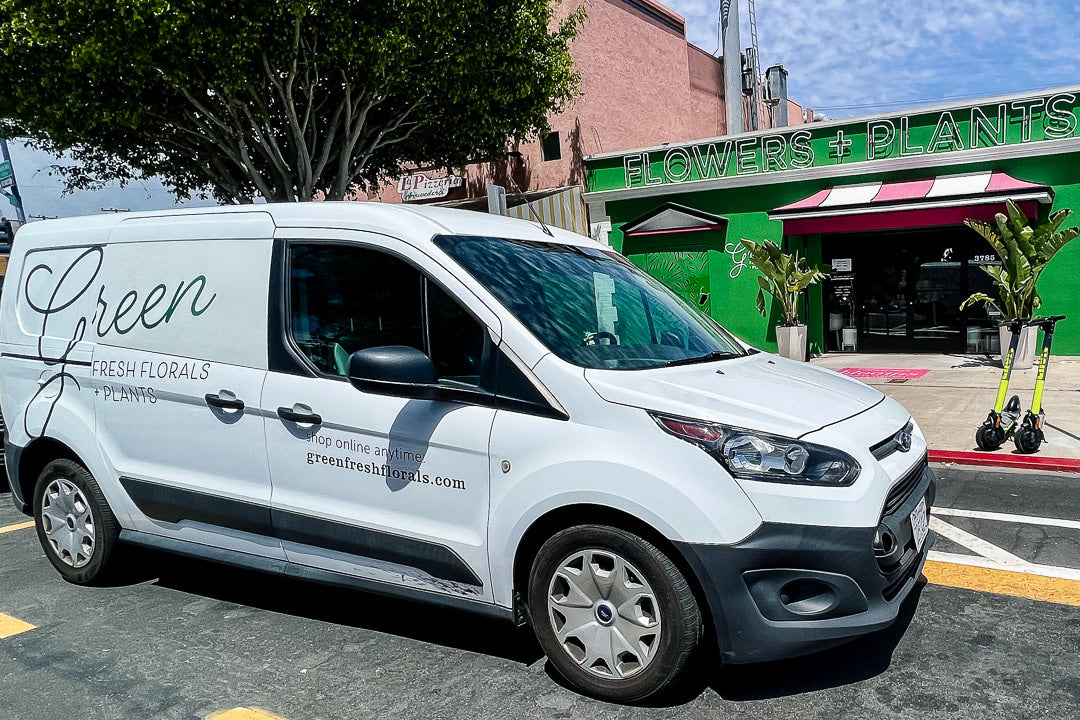 We Deliver!
Let Us Deliver For You!
Have our professional drivers hand deliver your order for you.
Delivery Info