The Tropical Fuego Heliconia is a popular tropical flower arrangement displaying bold, bright colors. The Heliconia "flower" is a group of leaves known as bracts. The heliconia's actual flowers are located inside the bracts.
Heliconia bracts resemble lobster claws, thus the name, and can be found in red, orange, or yellow, usually tipped with a bright gold splash. They are delivered in a clear glass vase and are a wonderful expression for any occasion—an excellent tropical flower arrangement for the man in your life.
Learn more about the heliconia and other striking tropical blooms in our blog. Grab a card, and let us deliver the Tropical Fuego Heliconia for you.
Do not refrigerate. Tropical flowers will die in a cold environment.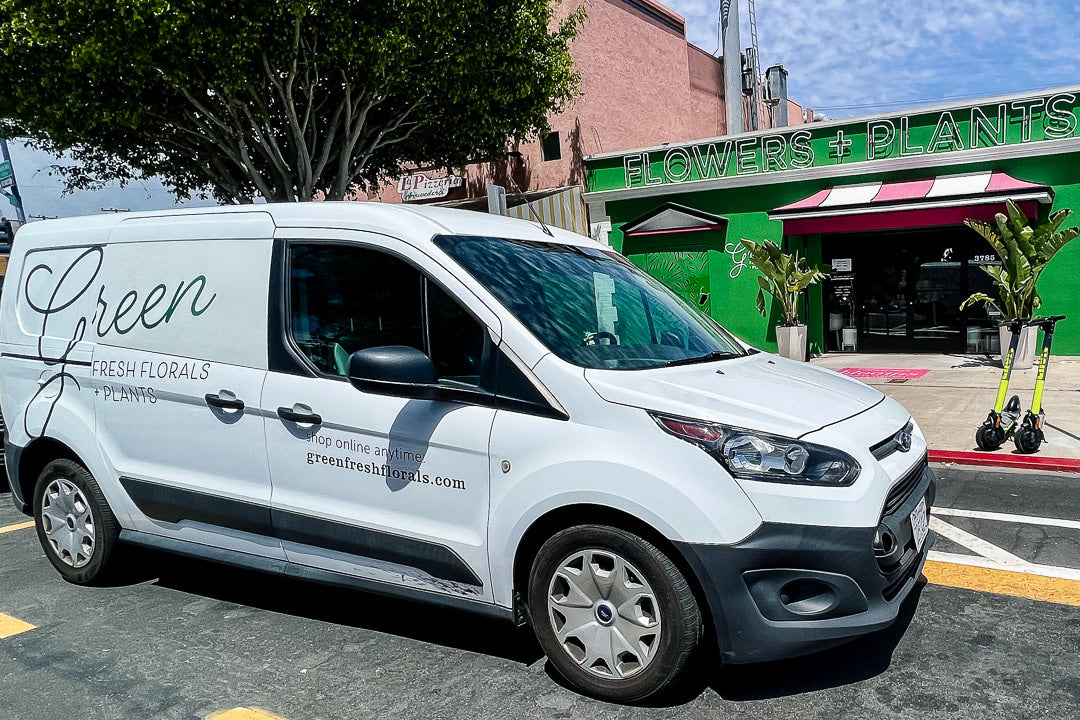 Let Us Do The Work
We Deliver For You!
Have our professional drivers hand deliver your fresh flower or plant order. We deliver throughout San Diego County.
Learn More