Share the spirit with the Good Vibes Floral, a colorful and fun floral ideal for putting a smile on someone's face. We paired a colorful rainbow painted ceramic mug with a selection of bright seasonal blooms, including tulips, anemone, roses, and sweet pea to deliver a floral that spreads joy and love to the lucky recipient. 
Grab a card from our online card collection and let one of our staff members write a note on the inside for you. Then, let our drivers deliver so you can relax and anticipate hearing the joy express by the lucky person who receives it.
Features:
Rainbow painted ceramic mug
Loaded with colorful blooms including roses, tulips, anemone, and sweet pea
Let our drivers deliver for you
LOVE
LOVED the flowers!! They were sent to my godmother and she raved about them for days. Would never go to another florist or a large company again!
Thank you Alexis. We are thrilled to receive this feedback!
Great
The most beautiful flowers and adorable mug. Would have liked the option to send a card with the flowers, had to ruin the surprise of delivery by telling the recipient.
Meredith, we offer a large selection of greeting cards for purchase online in our Card Collection. We will gladly write a note inside for you, then deliver your flowers and card for you.
Good
These flowers were beautiful and cheery and the mug was so cute. My only critique was that by the next morning, the flowers were lifeless and had to be disposed of. I just did not get to enjoy them for very long.
Angela, we apologize that this happened and will gladly replace the flowers so you get to enjoy the full benefit of the arrangement.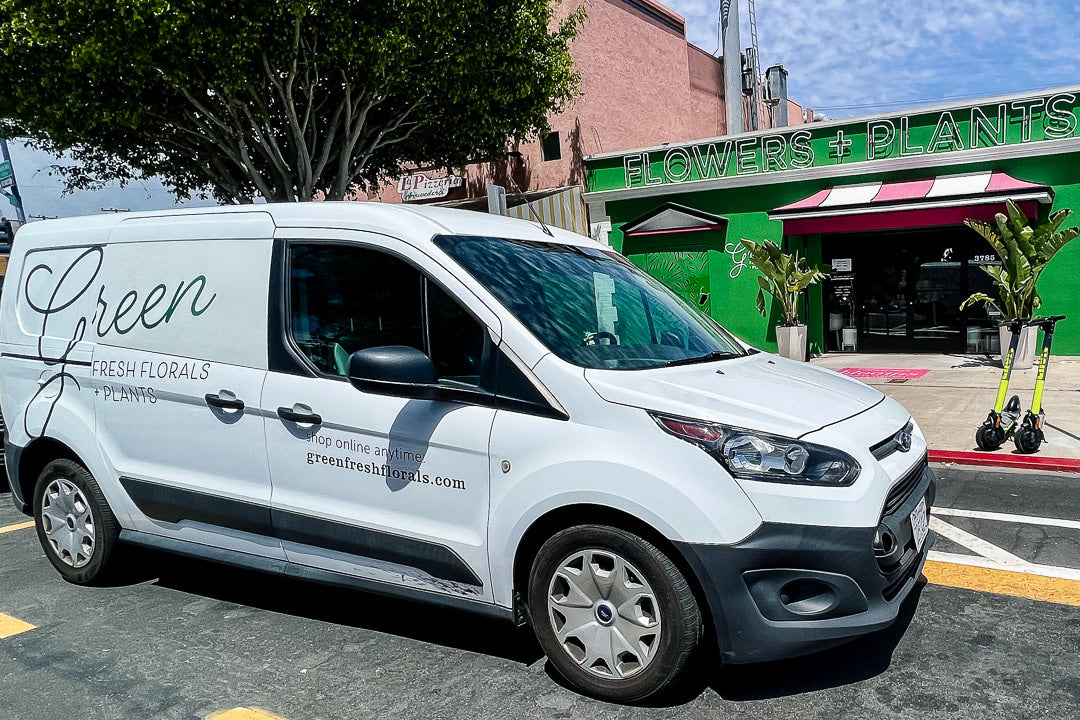 Let Us Do The Work
We Deliver For You!
Have our professional drivers hand deliver your fresh flower or plant order. We deliver throughout San Diego County.
Learn More