Pretty In Pink Designer Floral
Discover the enchanting allure of our Pretty in Pink Designer Floral, where elegance meets timeless beauty. This exquisite arrangement celebrates all things pink, symbolizing grace, joy, and a touch of romance. Our floral artists have meticulously selected an array of blooms, each adding its unique shade and texture to this stunning bouquet. Barbie would LOVE it!

The heart of this arrangement is the harmonious blend of classic and contemporary floral choices. Imagine the soft whisper of delicate roses, the playful dance of gerberas, and the elegant poise of lilies, all coming together in captivating pink hues. The arrangement is thoughtfully composed to create a visual journey of varying shades, from the palest blush to the deepest fuchsia.

Presented in a modern pink vase, the Pretty in Pink Designer Floral is more than just a bouquet; it's a statement piece that adds a touch of sophistication to any room. It's perfect for special occasions, heartfelt gifts, or simply to brighten your space with a splash of floral elegance.

Pair this floral sunshine with a greeting card from our online collection then have our driver deliver so. You can rest assured that this exquisite floral arrangement and your warm wishes will reach your loved one's doorstep with care and precision.


Explorer roses, pink spray roses, hot pink roses, lavender roses, mauve roses, pink cymbidium orchids, and pink hyacinths.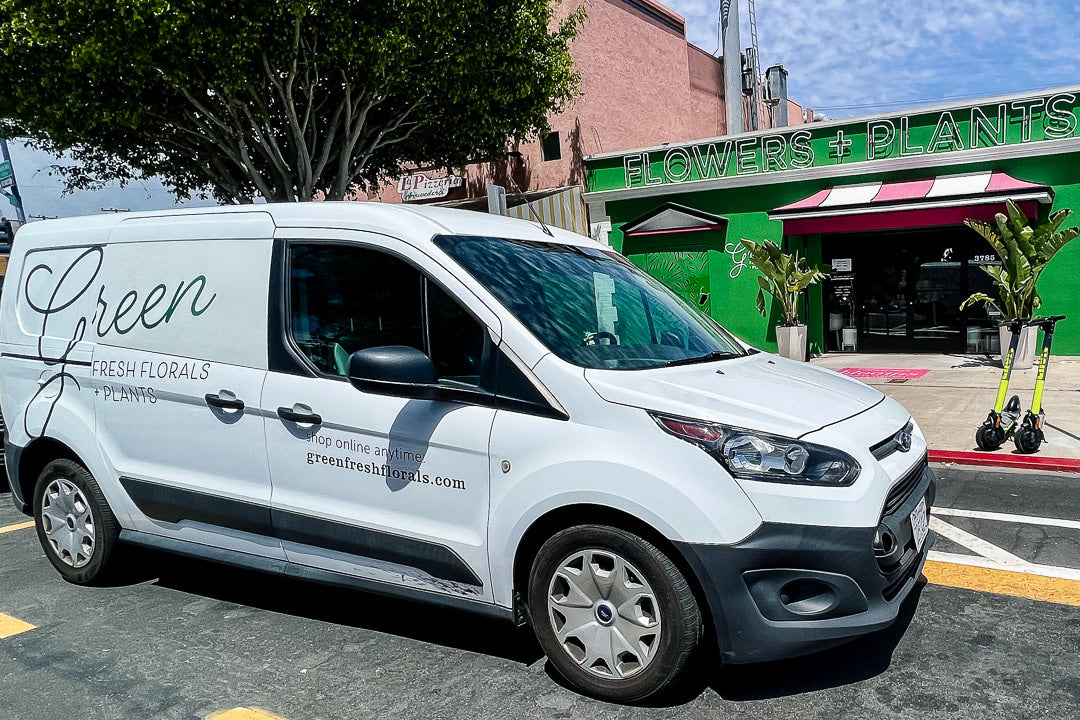 We Deliver!
Let Us Deliver For You!
Have our professional drivers hand deliver your order for you.
Delivery Info