Make someone's day with the Cheerful Spring Floral, a collection of bright, colorful spring blooms sure to delight. Available in regular and deluxe sizes, this festive spring arrangement is a versatile choice for any celebration or to let someone know you are thinking about them.
Arranged in a white and cream two-tone ceramic Momma Pots cylinder, the Cheerful Spring Floral is available in a 5" tall vase (regular) or 8" vase (deluxe). Full of spring ranunculus, various roses, clematis, scabiosa, and accented with eucalyptus and Grevelia foilage.
Grab a card from our greeting card collection and let our drivers deliver it for you.
Features:
Colorful and bright spring flowers
Arranged in a Top Half White Momma Pot Vase
Available in two sizes: 5" vase and 8" vase
Approximately 18" tall (deluxe) and 14" tall (regular)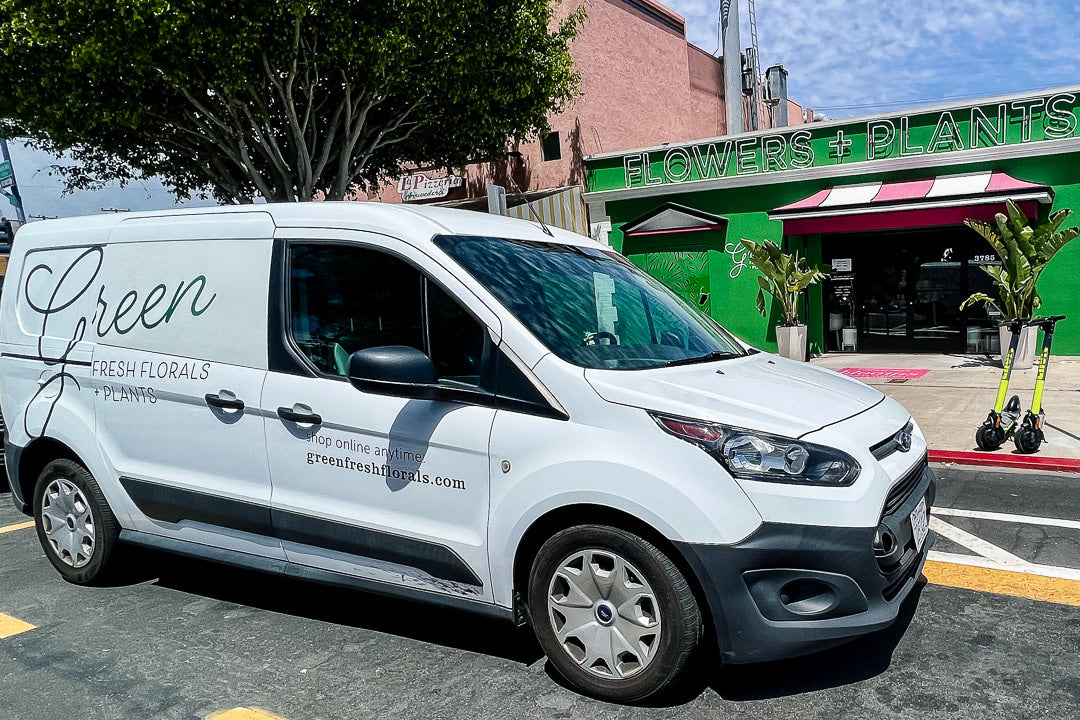 Let Us Do The Work
We Deliver For You!
Have our professional drivers hand deliver your fresh flower or plant order. We deliver throughout San Diego County.
Learn More