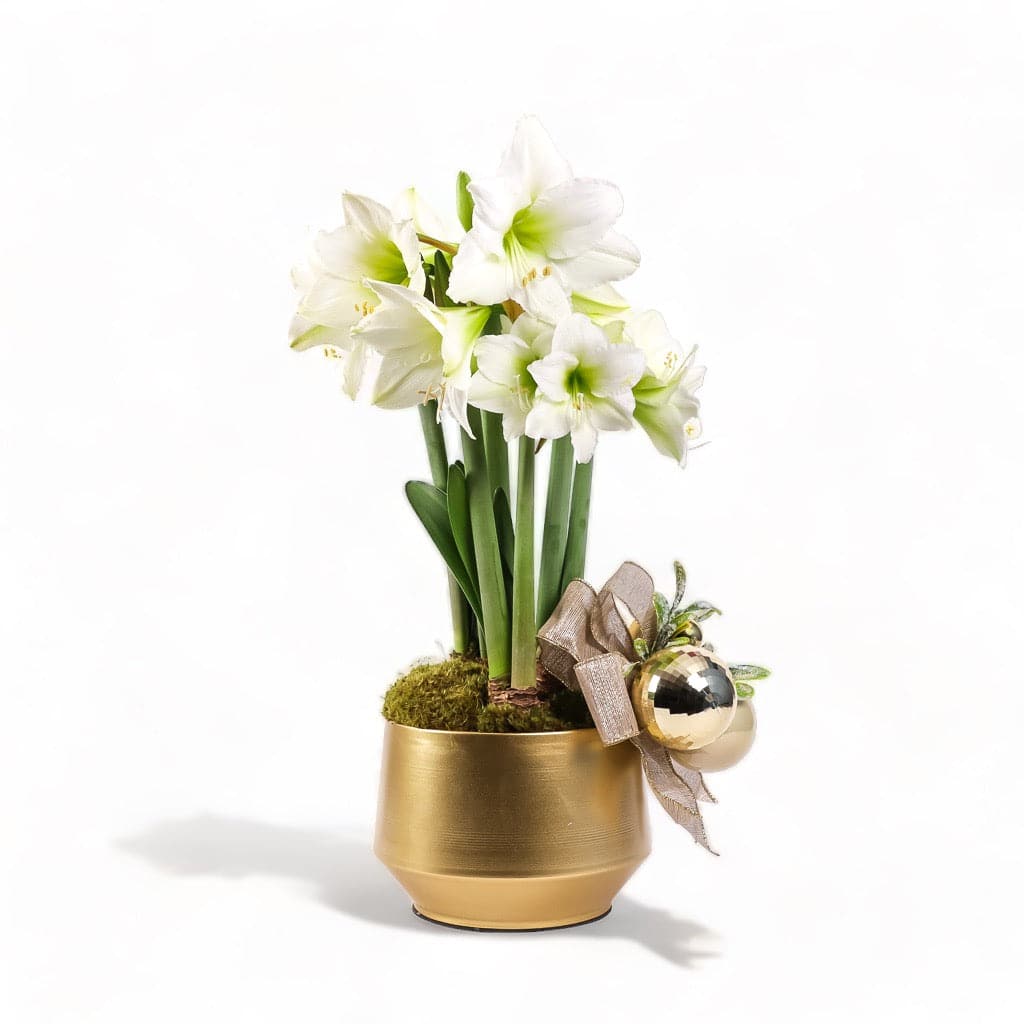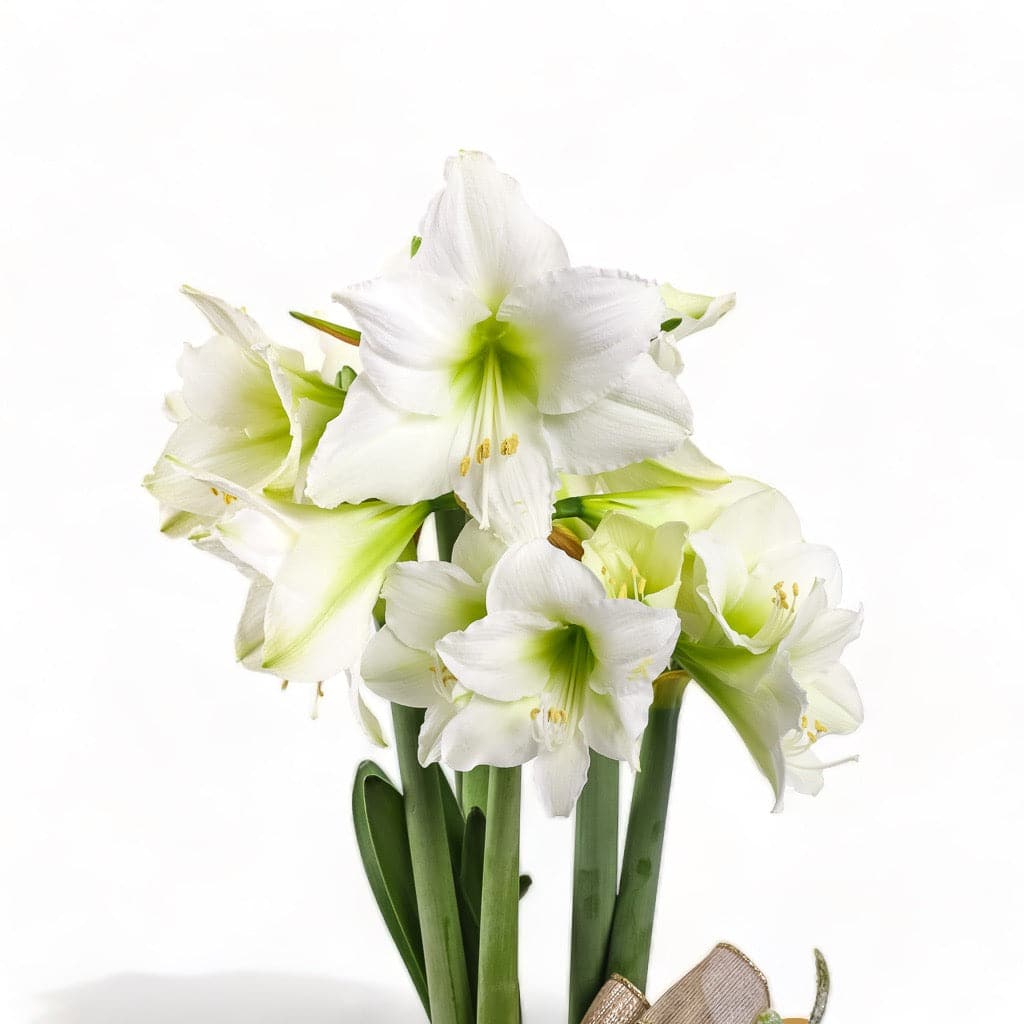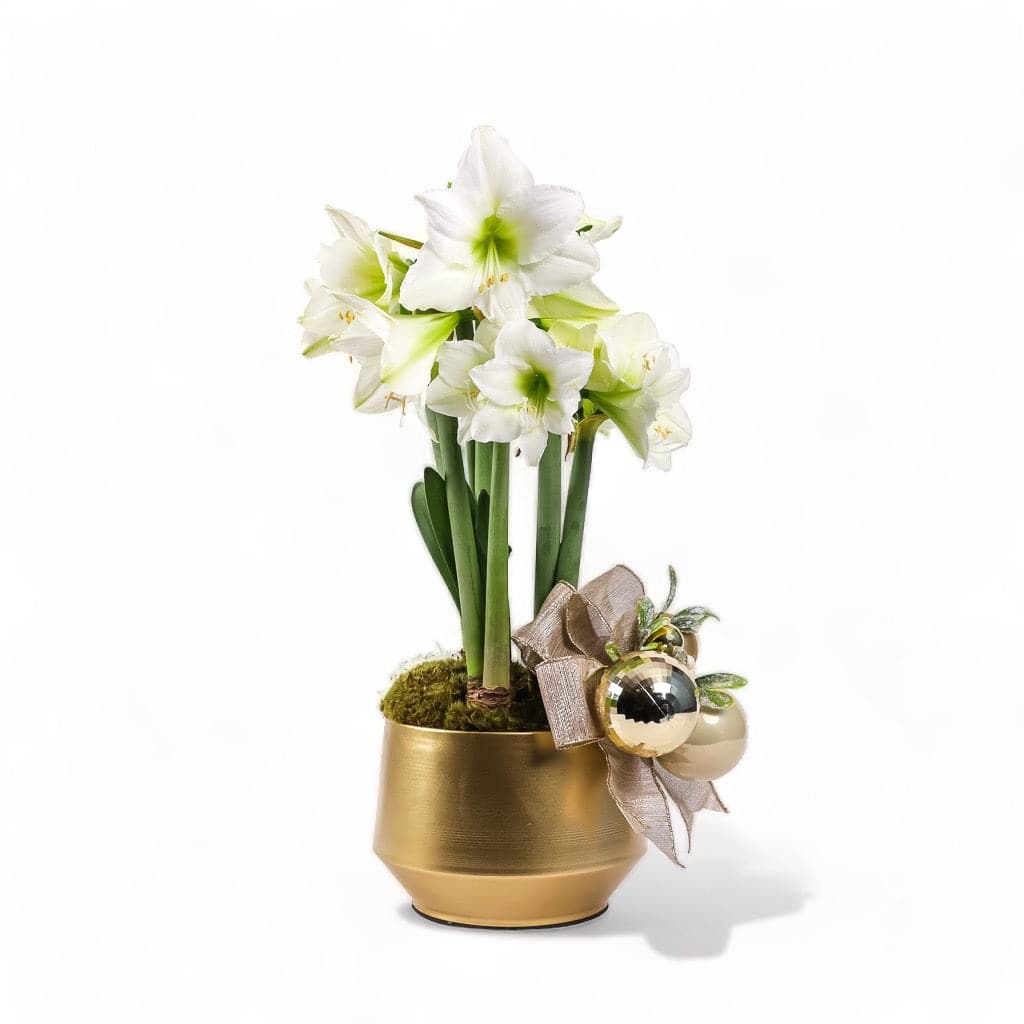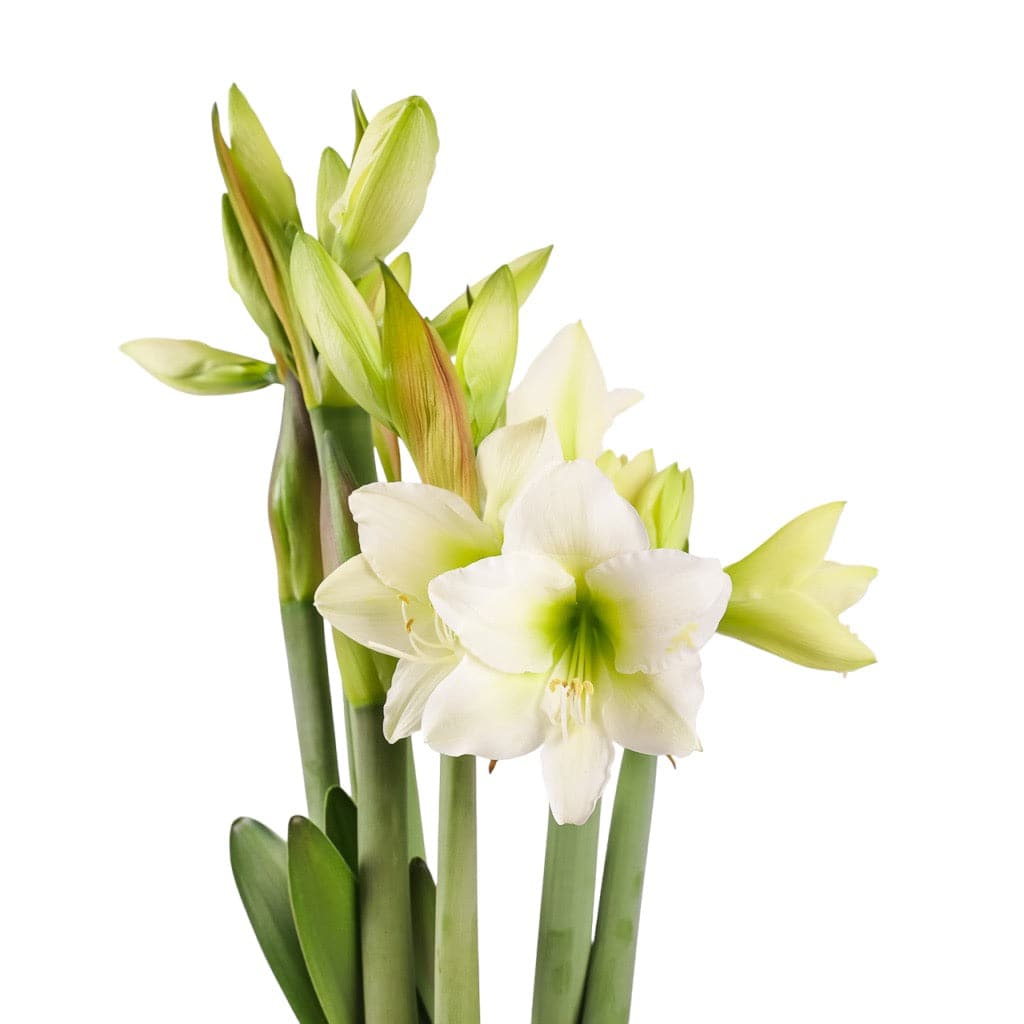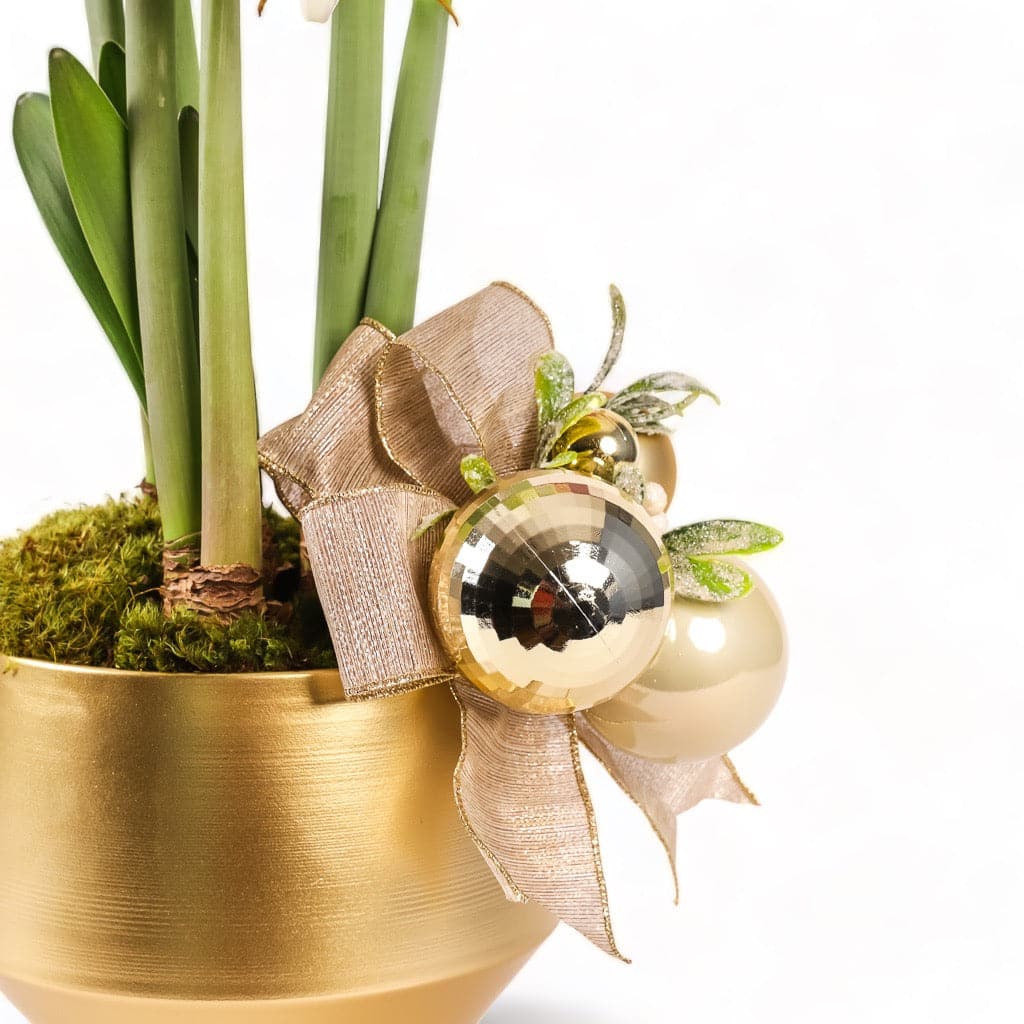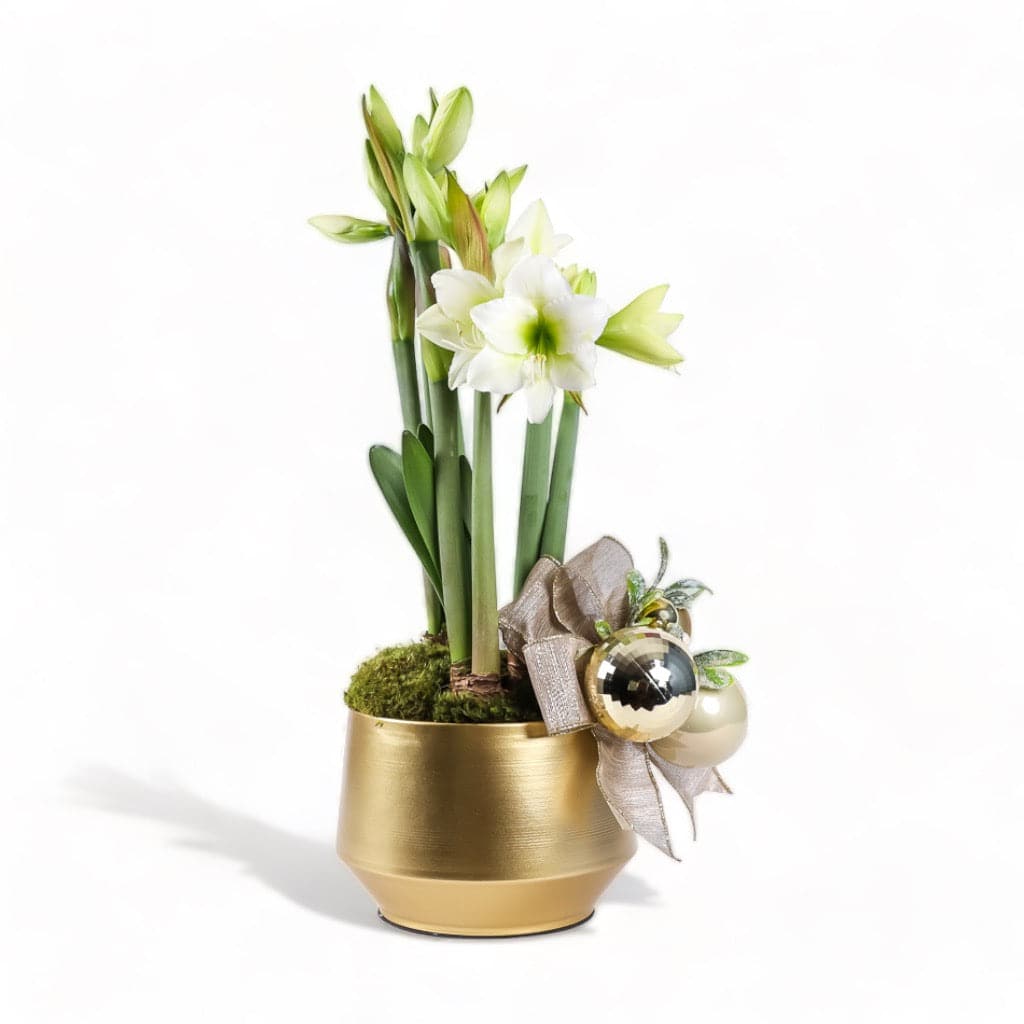 Golden Amaryllis Planting
Add a touch of golden elegance to your holiday decor with our
Golden Amaryllis Planting
. This lustrous, 24" tall display unfurls its beauty within a chic, shiny gold 6" angled pot and is accented with gold ornaments and a holiday ribbon. The Amaryllis is renowned for its large, trumpet-shaped flowers that bloom with minimal effort, often heralding the festive season with their vibrant presence.
A symbol of strength and determination due to its robust flowering despite the winter chill, the Amaryllis is an inspiring gift, embodying the warmth and resilience of the holiday spirit. It's a delightful present for garden enthusiasts or anyone looking to brighten a corner of their home with a splash of living color.
We offer
delivery
to ensure this golden gem arrives safely at your door or the doorstep of a loved one. With its stunning appearance and easy care, the Golden Amaryllis Planting is a gift that truly keeps on giving. Don't forget the 
card
.