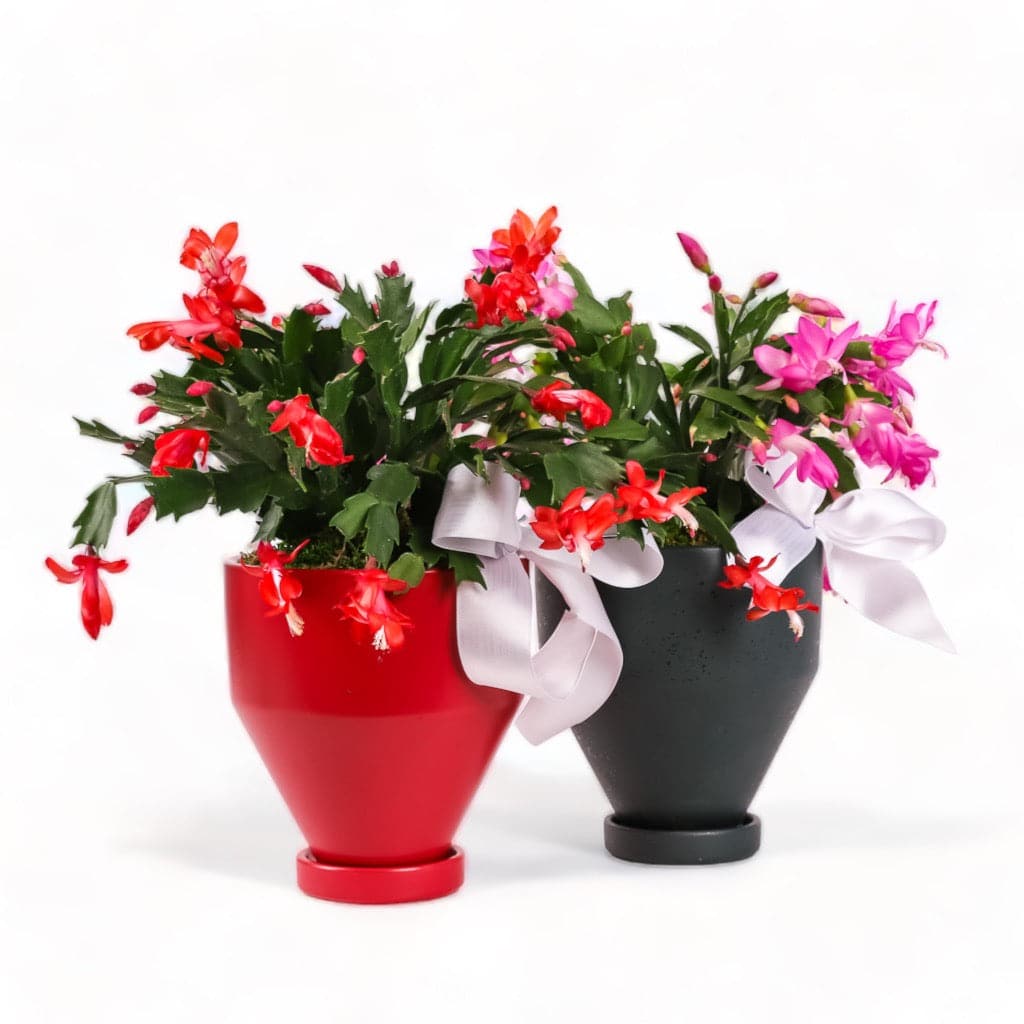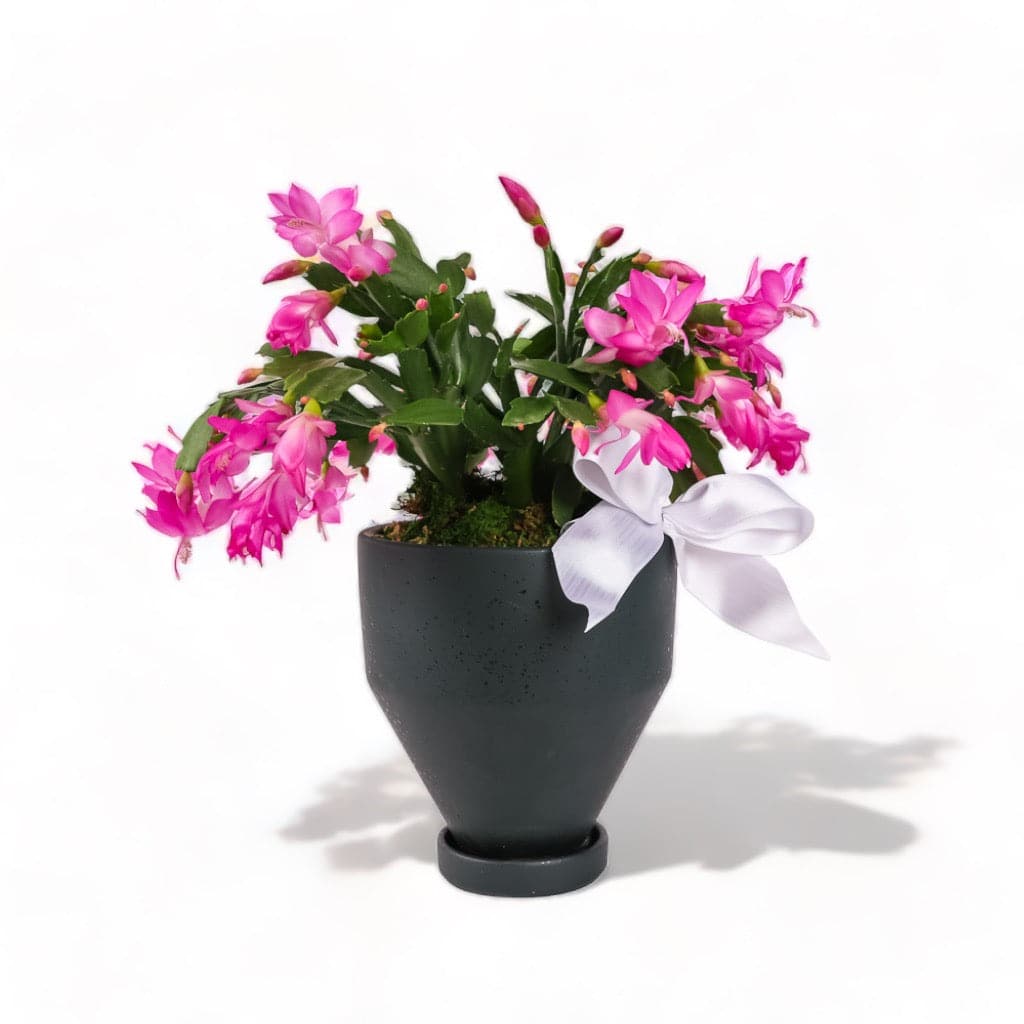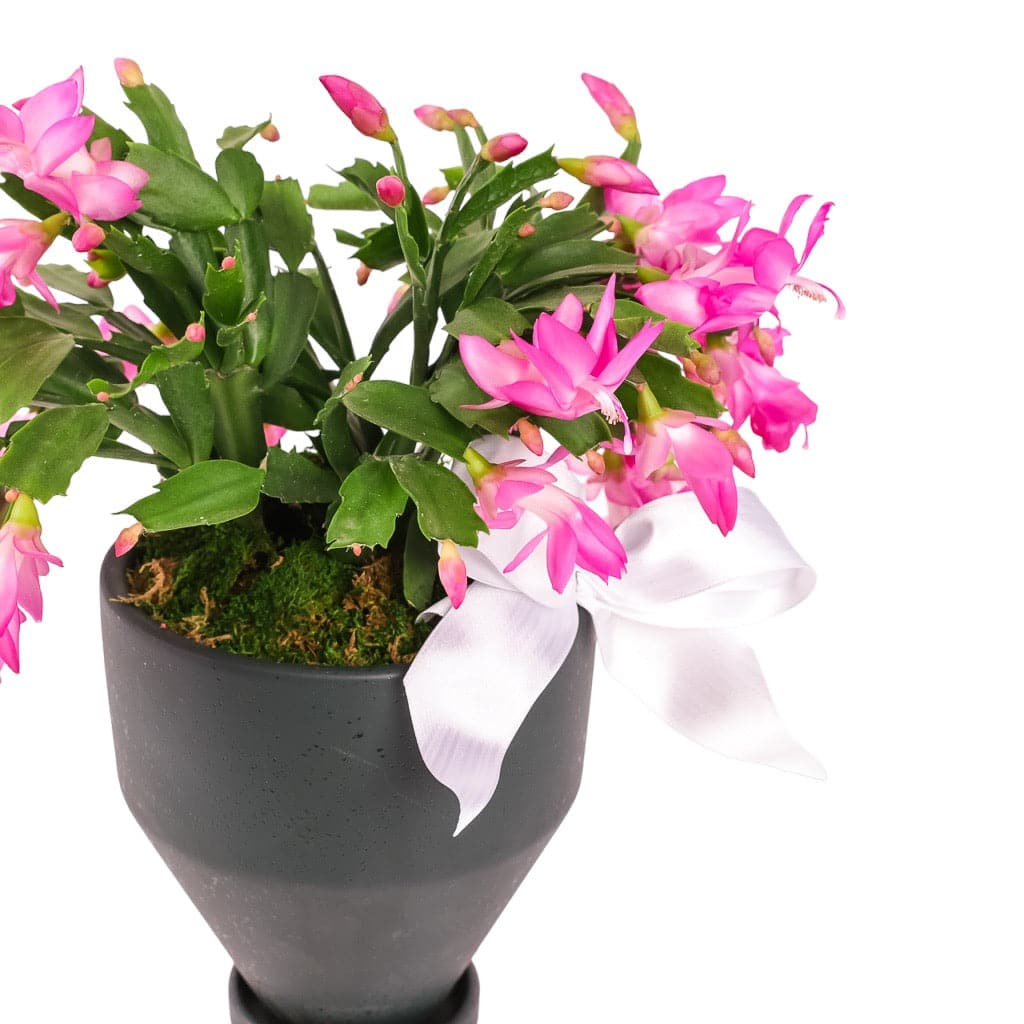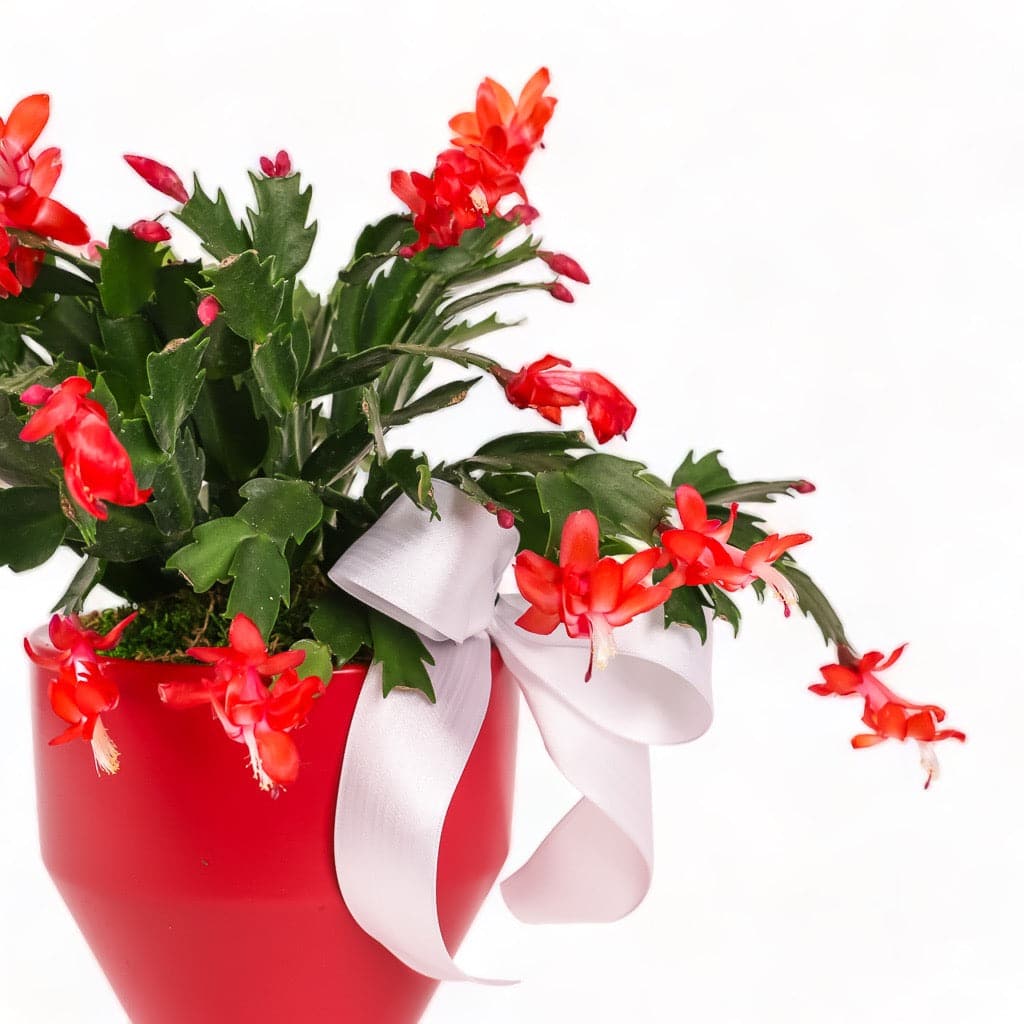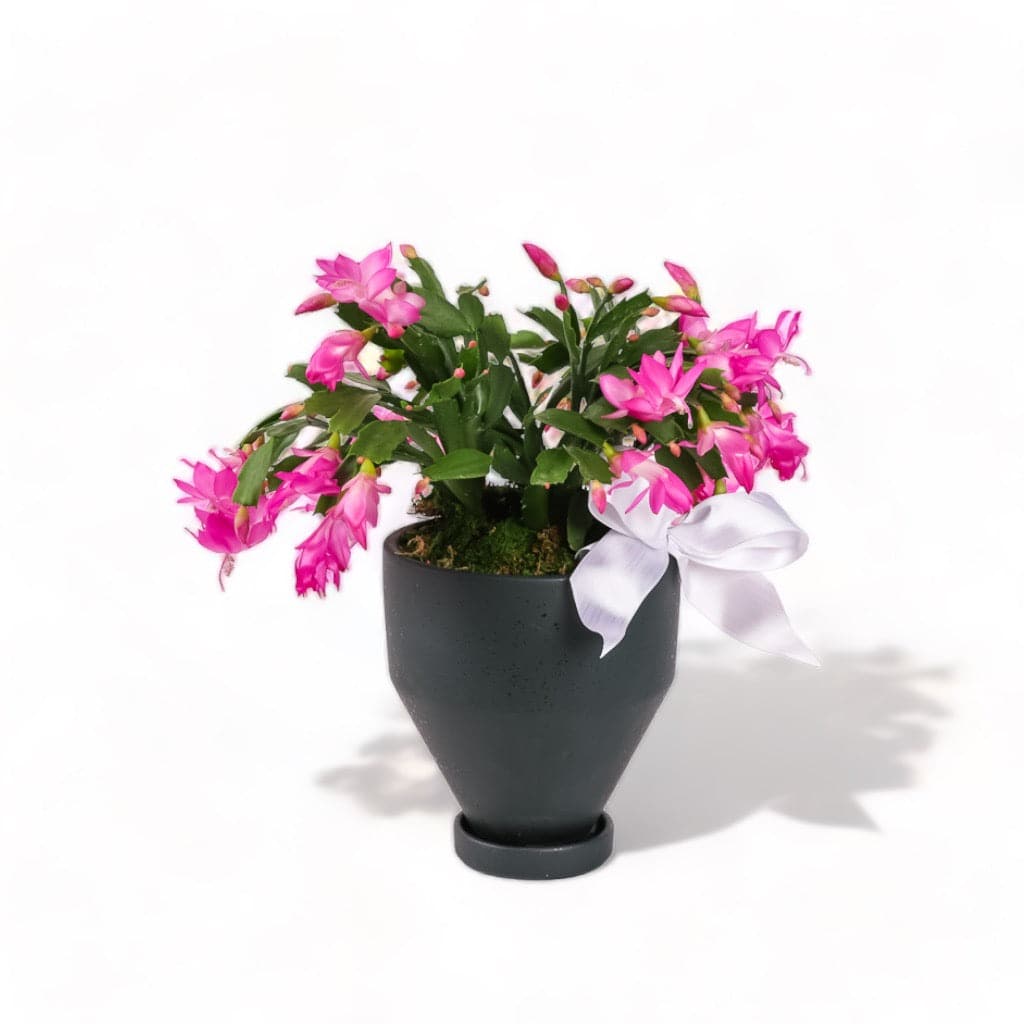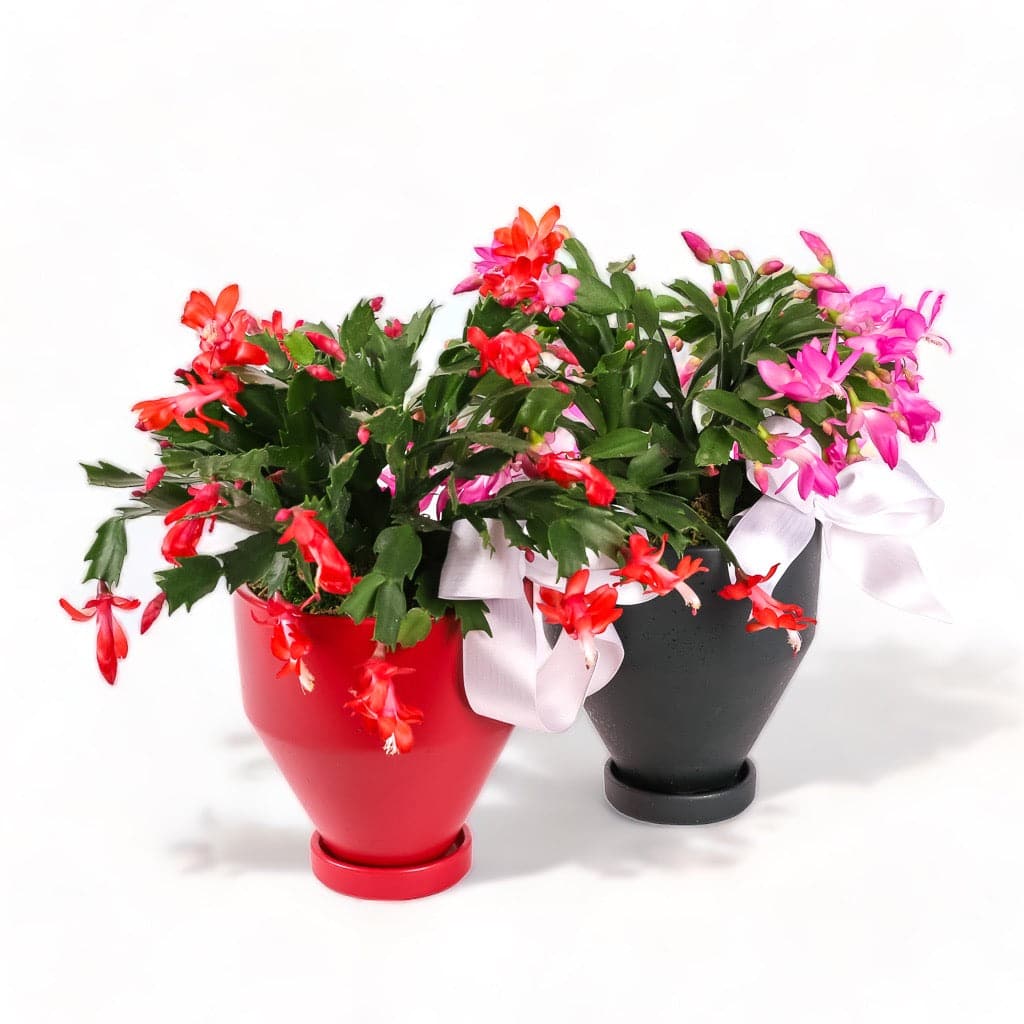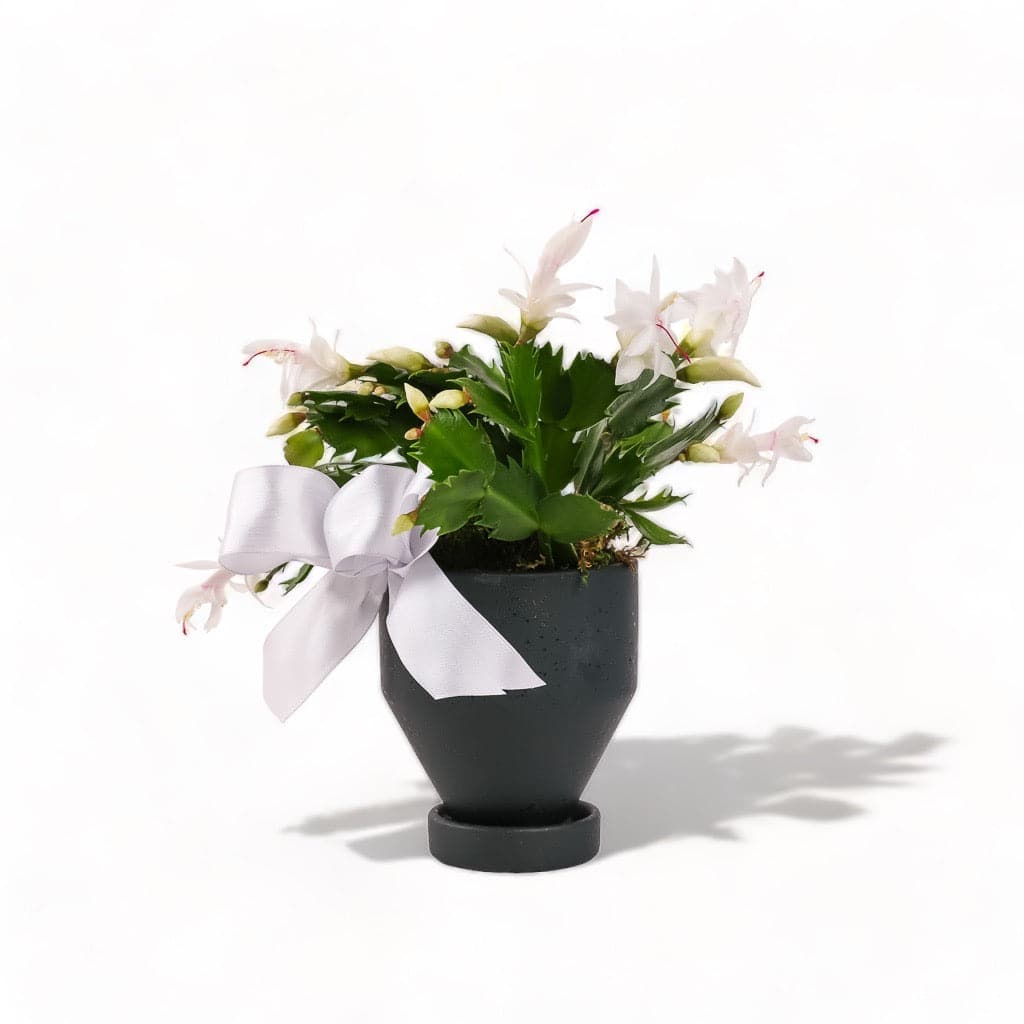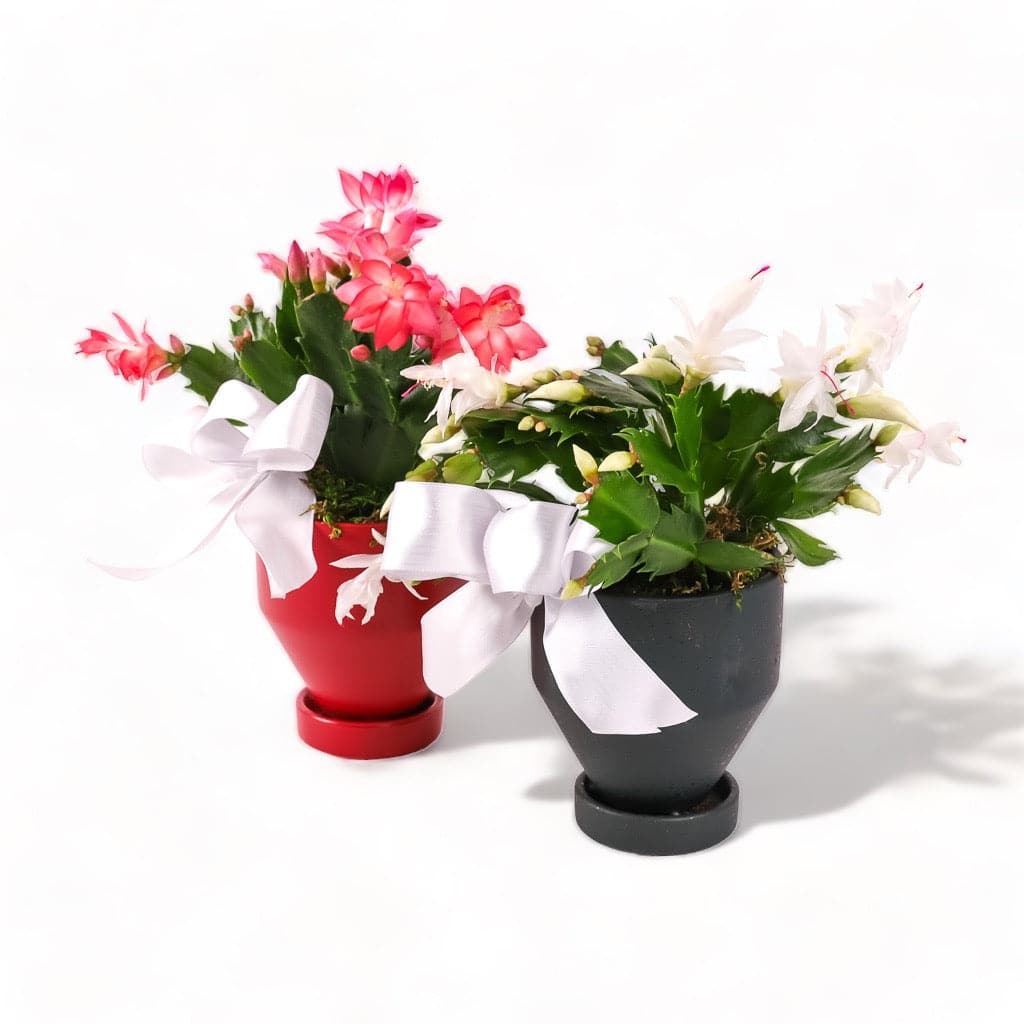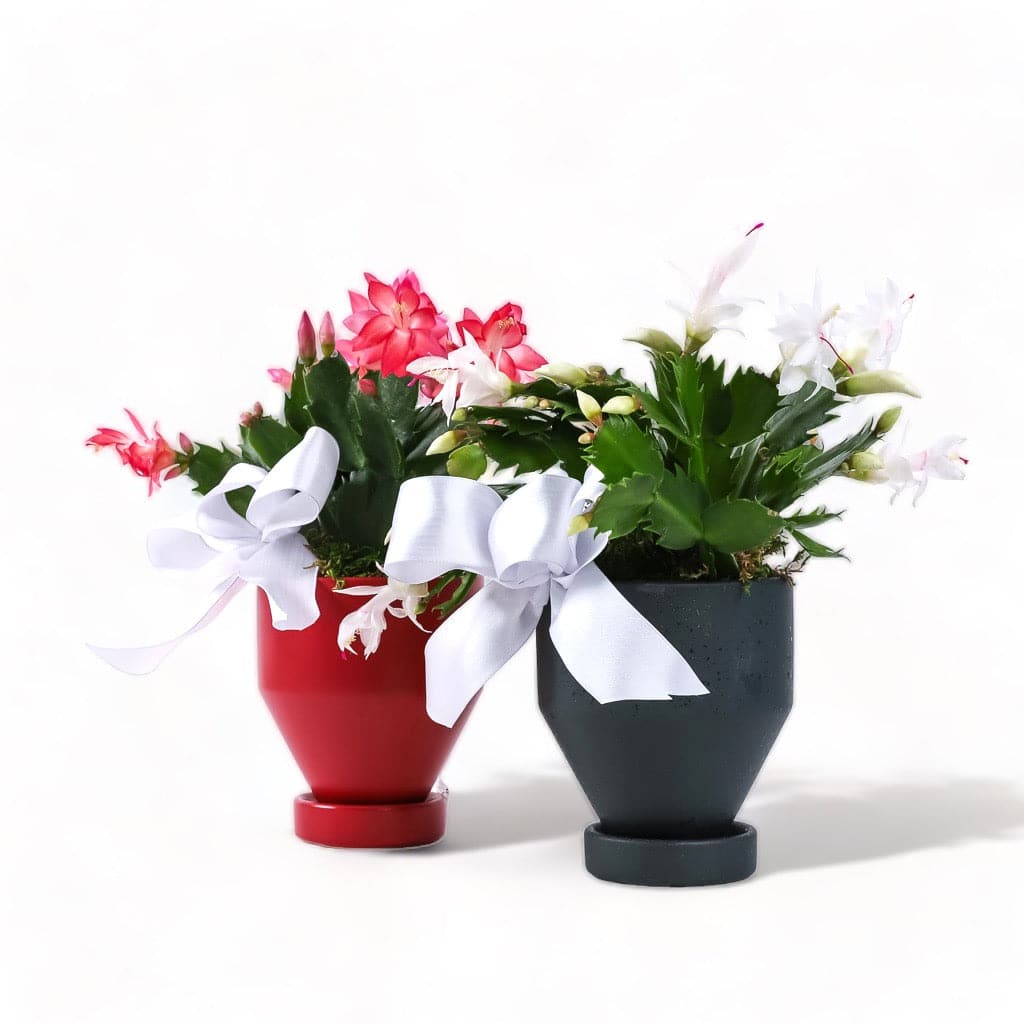 Jouvet Joy Christmas Cactus
Celebrate the festive season with the vibrant Jouvet Joy Christmas Cactus, a holiday classic with a modern twist. Lovingly grown and locally sourced, these Christmas Cacti are available in both 4" and 6" sizes*, ideally housed in the Jouvet Ceramic Vase crafted by San Diego's own Momma Pots. Select from the rich, vibrant red or the deep forest green to complement your holiday decor or to gift a splash of color to someone special.

A Christmas Cactus is a symbol of holiday cheer and an enduring houseplant that blooms with stunning flowers during the winter season, just in time for the holidays. Easy to care for, it thrives in bright, indirect light and prefers to be watered when the top inch of soil feels dry. Keep it in a cool spot to encourage blooming, and watch as it becomes a lively centerpiece or a charming window accent.

With its spirited blooms and lush foliage, the Jouvet Joy Christmas Cactus makes for an ideal gift, bringing a festive flair to any space. Choose the perfect card and let our drivers deliver a piece of holiday magic directly to your door—or theirs. 
Not recommended for homes with pets.