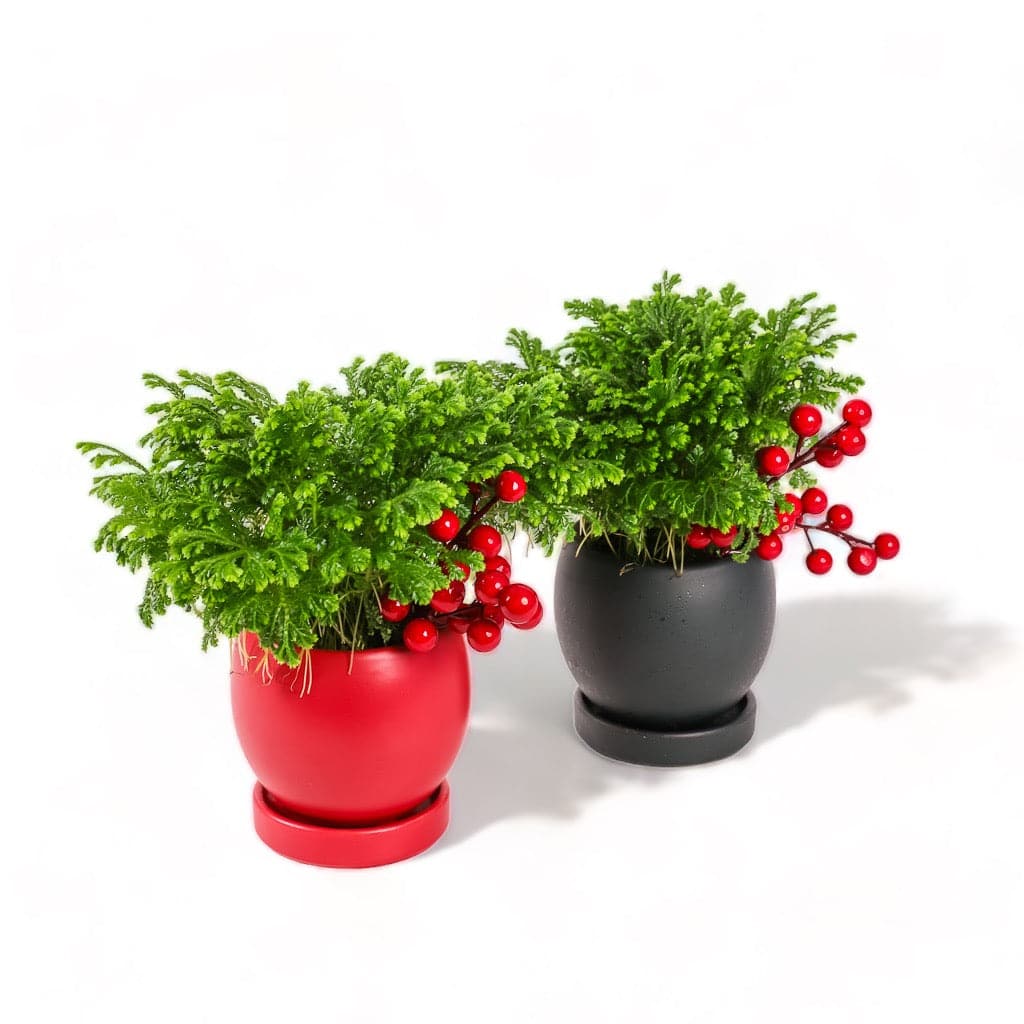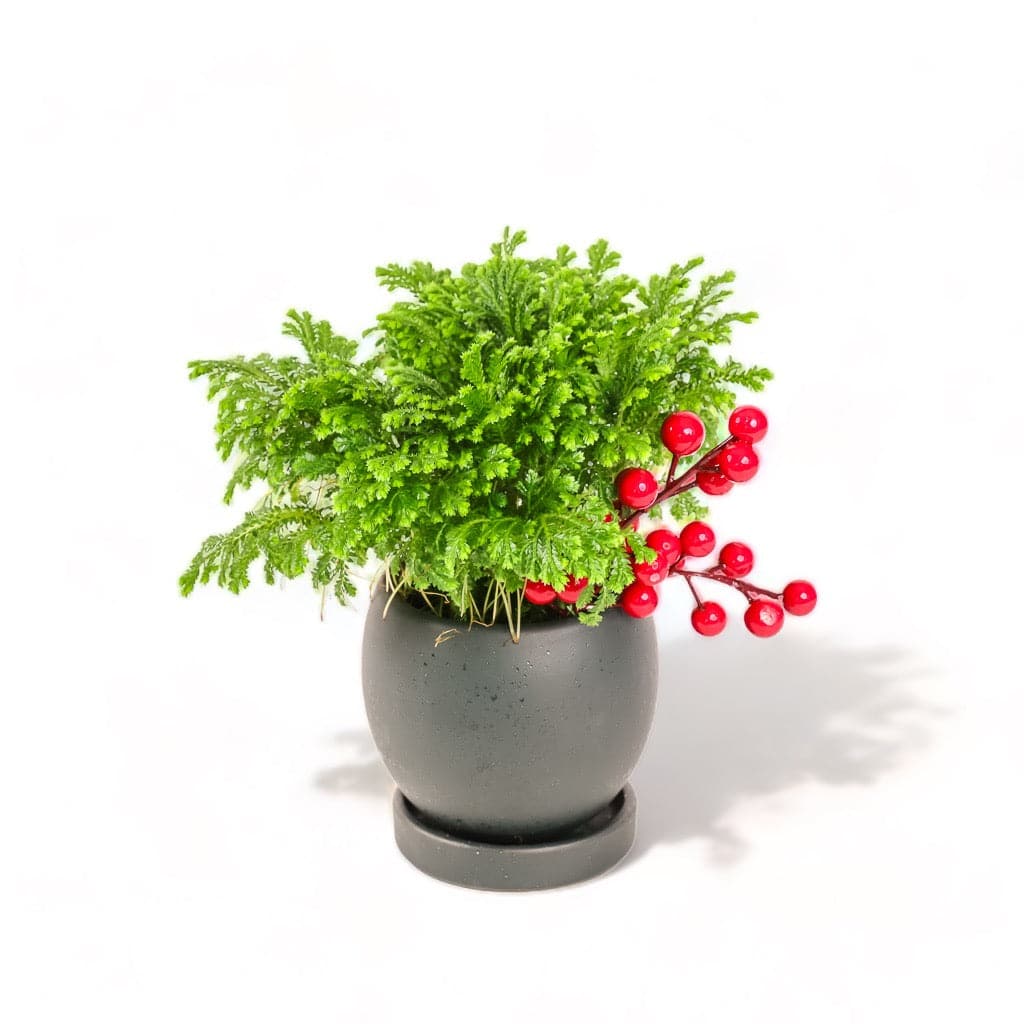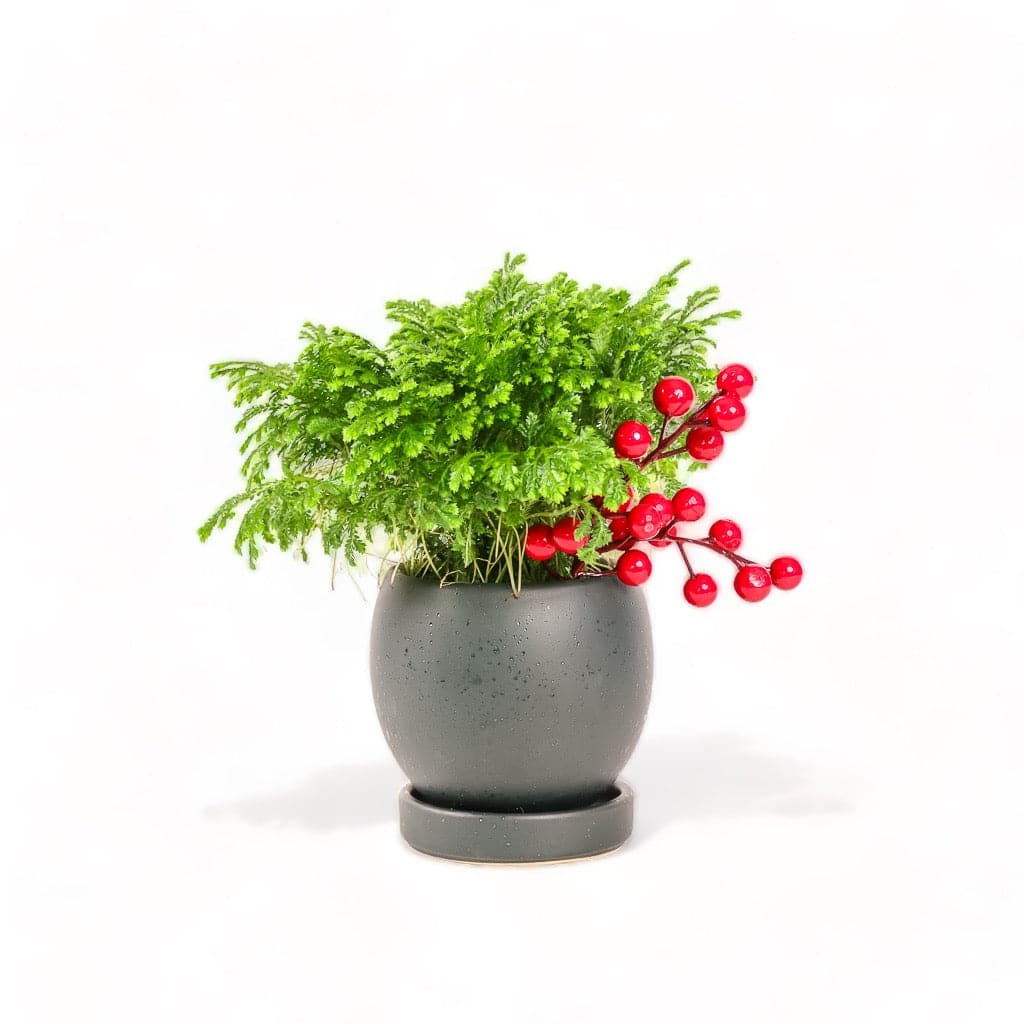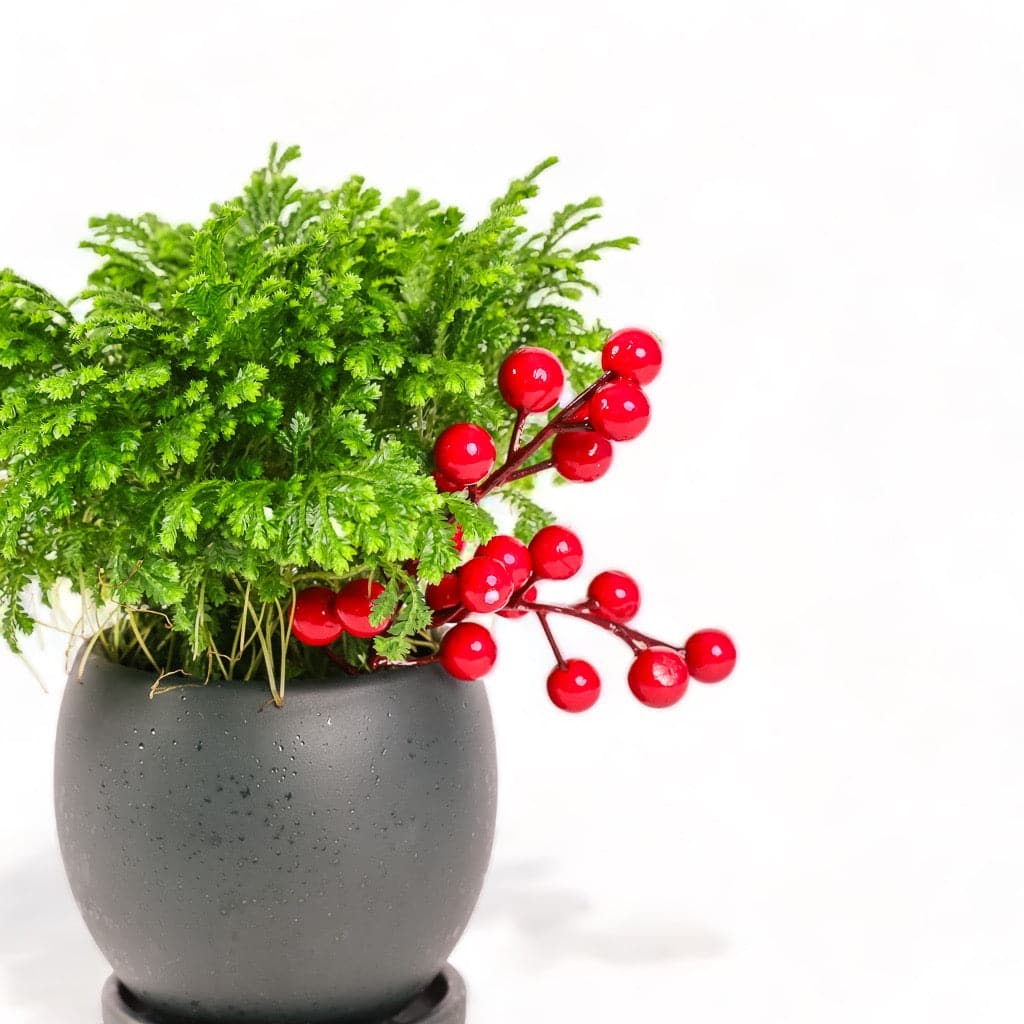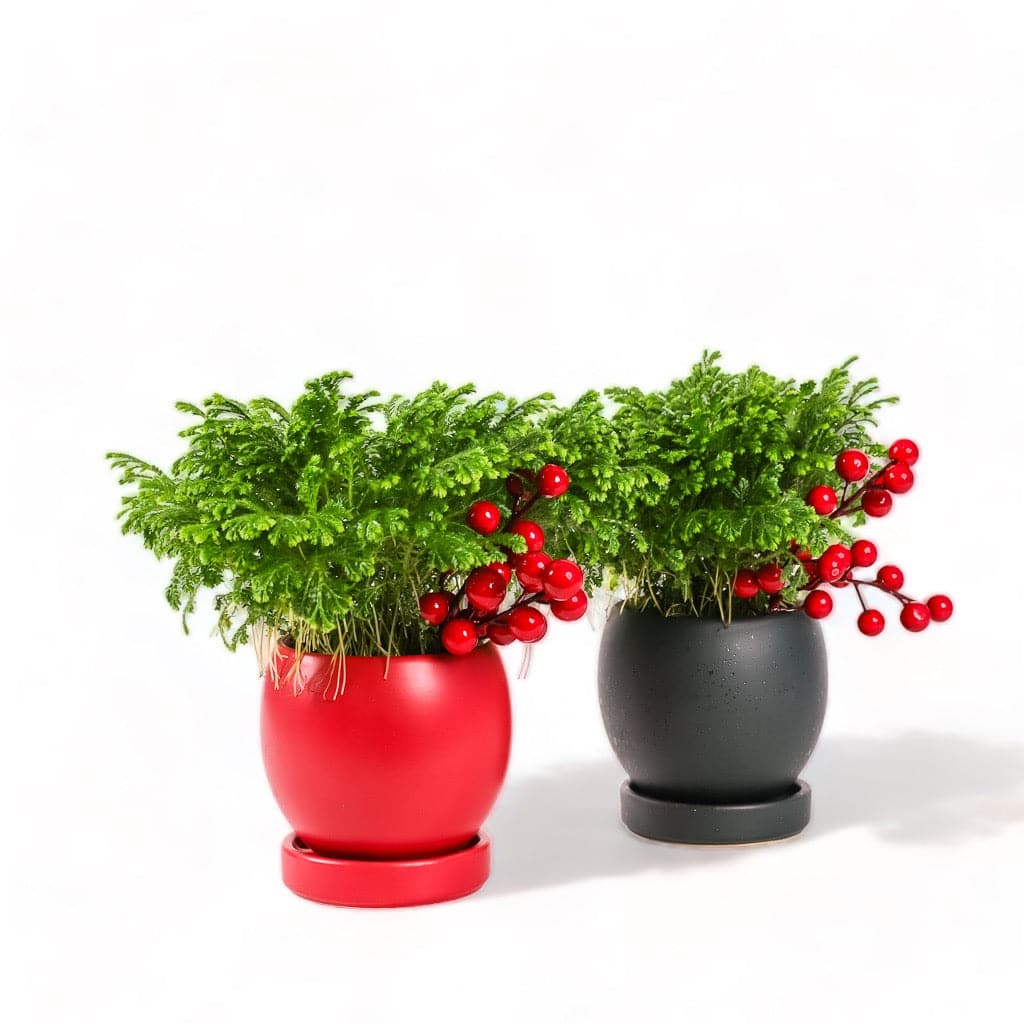 Welcome the holiday spirit with our Yuletide Frosty Fern, a delightful touch of winter's magic. This charming 4" Frosty Fern, known for its delicate frosted tips, arrives cradled in a chic bolle pot from the local artisans at Momma Pots. Choose between festive red or deep forest green pots, each adorned with cheerful red berry accents, creating a miniature winter wonderland perfect for your office desk or bathroom counter.

Care for this frost-kissed beauty is a breeze; place it in indirect light, keep the soil consistently moist, and avoid the dry heat of appliances to maintain its cool, crisp appearance. Compact and merry, the Yuletide Frosty Fern makes a splendid addition to your seasonal decor or as a thoughtful gift to spread holiday cheer.

Let us take the reins on delivery—simply select a card with your personal message, and we'll ensure this token of yuletide joy arrives safely to brighten someone's day. The Yuletide Frosty Fern isn't just a plant; it's a bundle of holiday charm, ready to bring a smile and a sprinkle of festive frost to any corner it adorns.
Recommended for homes with pets.