Our Blushing Blooms Floral is a fragrant and colorful mix of fresh flowers designed to bring joy. Arranged in a 5" white ceramic container, we bring together fresh white hyacinth, white tulips and a collection of red, white and pink roses and surround them with white snapdragons, pink lisianthus, white waxflower and the white tipped leaves of the gunni variegated pitt.
Be sure to grab a special card from our online card collection and one of our staff will gladly write a note on the inside for you. Then, let our drivers deliver for you.
Features:
Fragrant collection of white, red and pink blooms
Arranged in white ceramic container
A romantic and modern style
Have our drivers deliver for you
Good
Experience great, I wanted to wait to review until after the flowers were delivered to see how they looked but this site is well out together and the photos are beautiful! Just from out of town so haven't seen the flowers that will be delivered tomorrow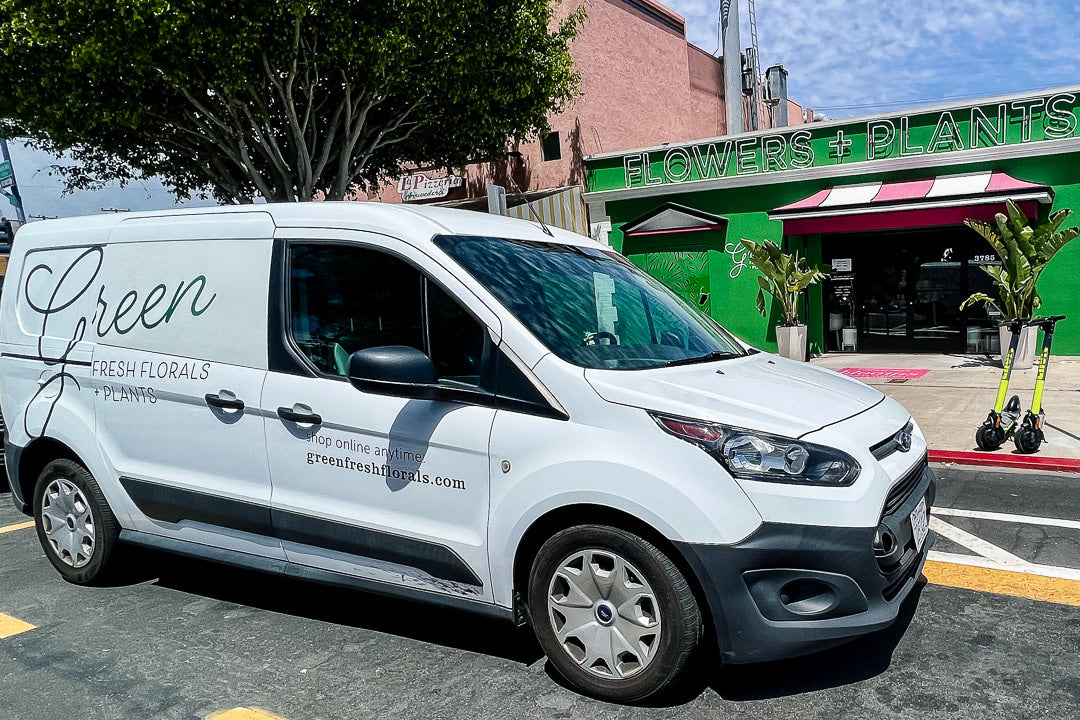 Let Us Do The Work
We Deliver For You!
Have our professional drivers hand deliver your fresh flower or plant order. We deliver throughout San Diego County.
Learn More