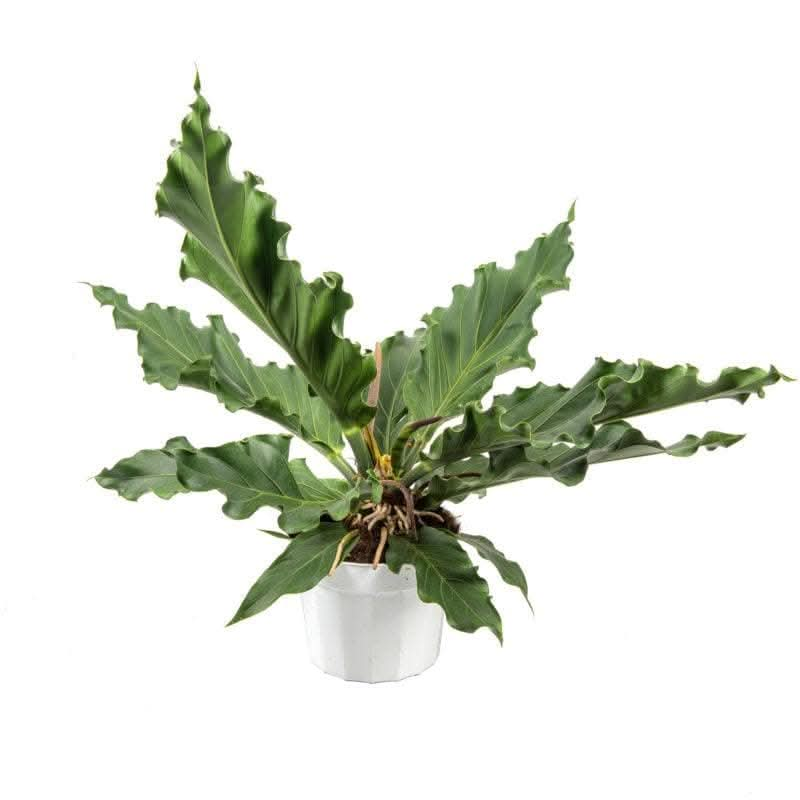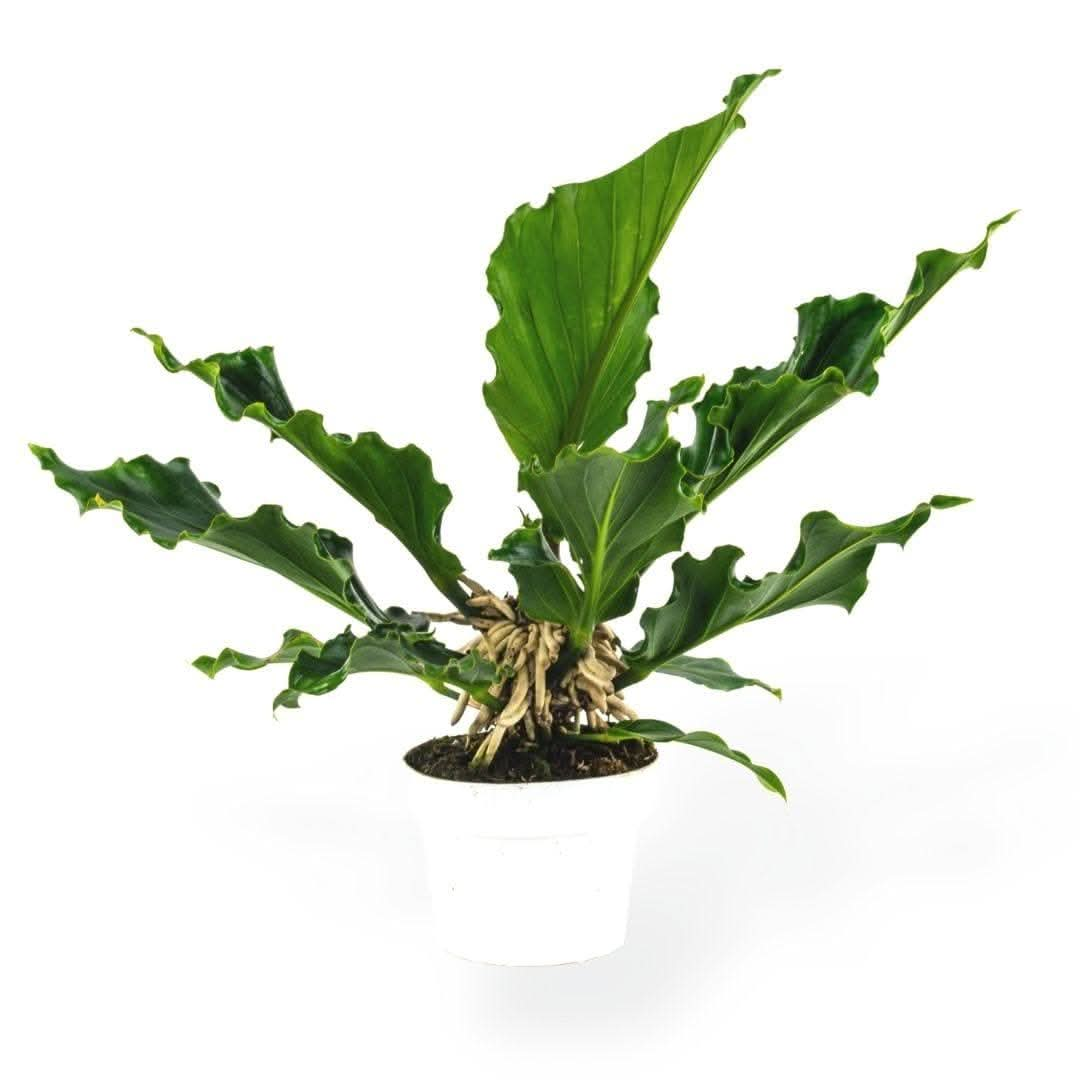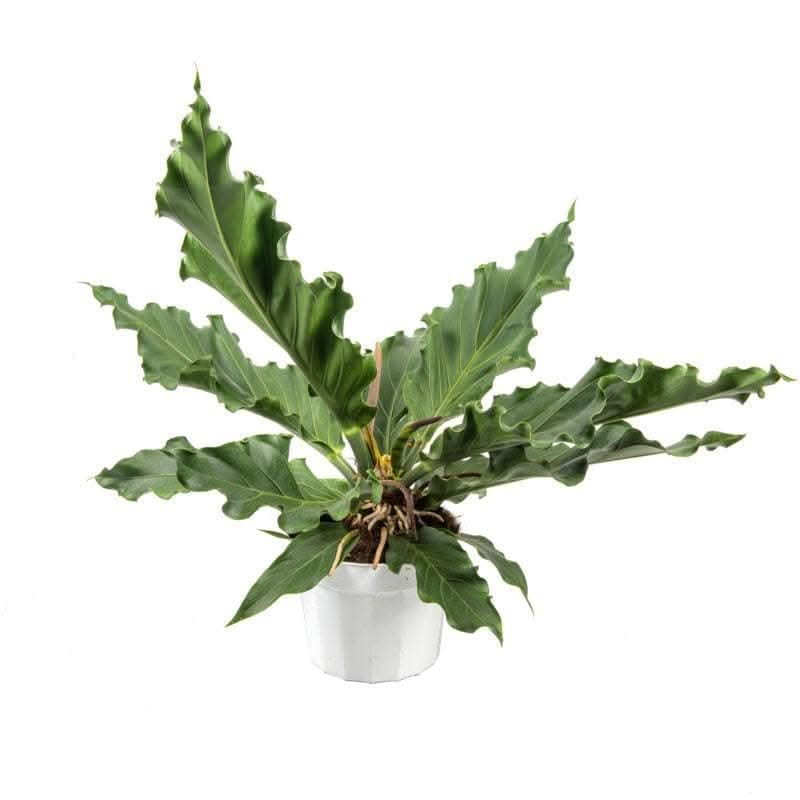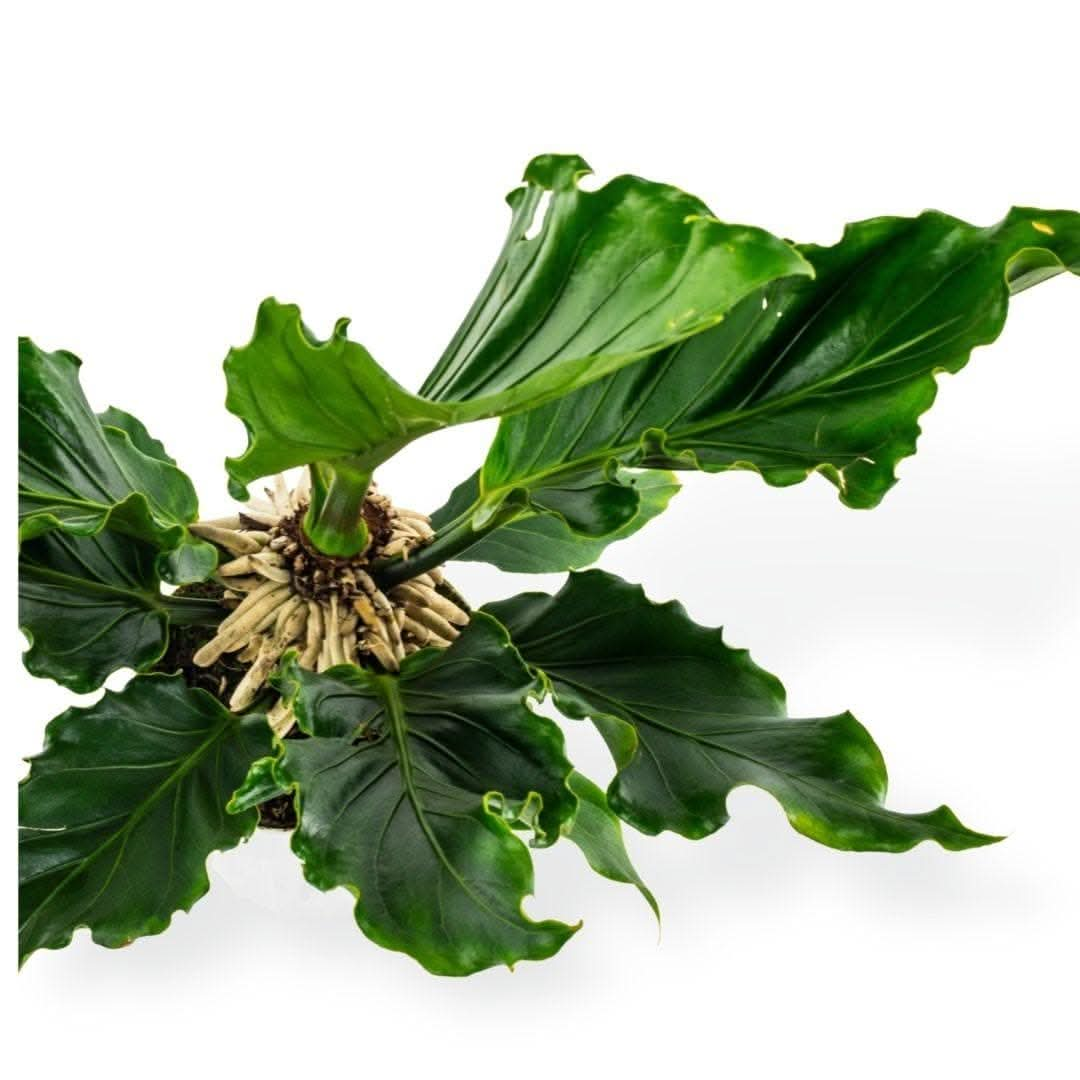 The Birds Nest Anthurium (Anthurium plowmanii) is a very different anthurium than most people are familiar with that exhibit the high gloss red heart-shaped spathe. The bird's nest anthurium is star due to its incredible leaves, which are long, wavy, and pointed at the end. 

Drought-tolerant, the Birds Nest anthurium is an exotic tropical plant that likes humidity. When you water your plant, fill a container with water, then soak the roots of your plant for 15 minutes. This variety of anthurium needs medium to full light, so an east or west-facing window would be ideal.
The Anthurium plowmanii grows in tree form and will exhibit a range of beautiful colors on its leaves. Sold in the nursery container, we strongly recommend replacing it with a new pot with adequate drainage to keep the roots healthy. A ceramic Gemstone cylinder from Momma Pots or a colorful pot from Chive does the trick as both lines have water drainage built in with matching saucers to catch the excess water.
Not recommended for homes with pets.