Hanging on a Sunny Day Combo
Our Hanging on a Sunny Day Combo pairs our favorite blooms of the season with a large brass ring plant hanger from Braid & Wood Design Studio. A selection of colorful seasonal blooms in a ceramic container placed in the brass circles to create a focal point that will grab anyone's attention.
Arranged in a white ceramic container, the Hanging on a Sunny Day Combo is sure to please. Pick a card from our online card collection and then have us deliver this bright refreshing collection of blooms + circle plant hanger to your favorite person.
Features:
Large Braid & Wood brass ring plant hanger
Collection of popular colorful spring blooms
The hanger is a gift that can be used again
Holds up to 3 lbs.
Available for delivery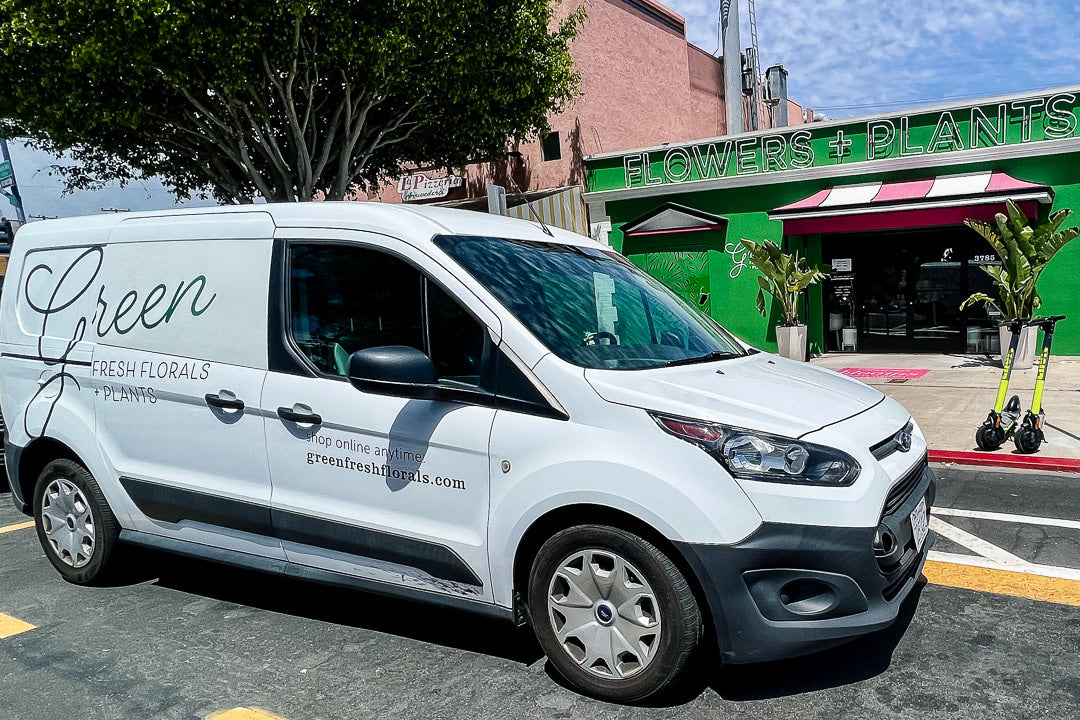 We Deliver!
Let Us Deliver For You!
Have our professional drivers hand deliver your order for you.
Delivery Info
The BEST flowers
Flowers are absolutely stunning!! I live in OC and make the drive down because this is my favorite flower/plant shop! Great job Carlos and team!!
Great
My neighbors loved the design! Thanks!
Great Florist!!
This was such a creative, unique, and fresh display. Thanks for making for a perfect way to send a pleasant surprise from afar.
Coincidentally, Green Fresh Florals is the gift recipient's favorite florist and it's easy to see why :)
10 out of 5
Asked my friend to review the flowers I got her and if they were 5 star and she said quote "oh 10 out of 5 they are amazing". So 10 out of 5 they are better than pictured!