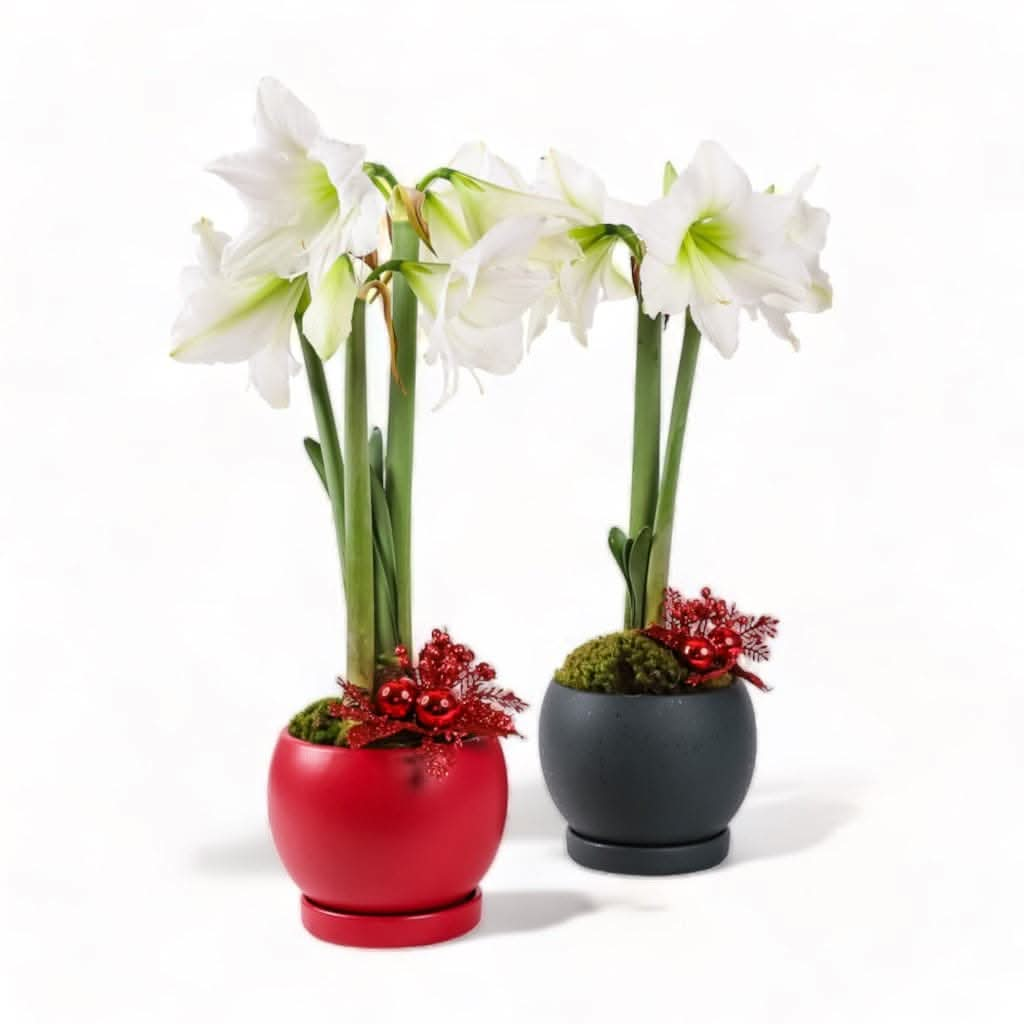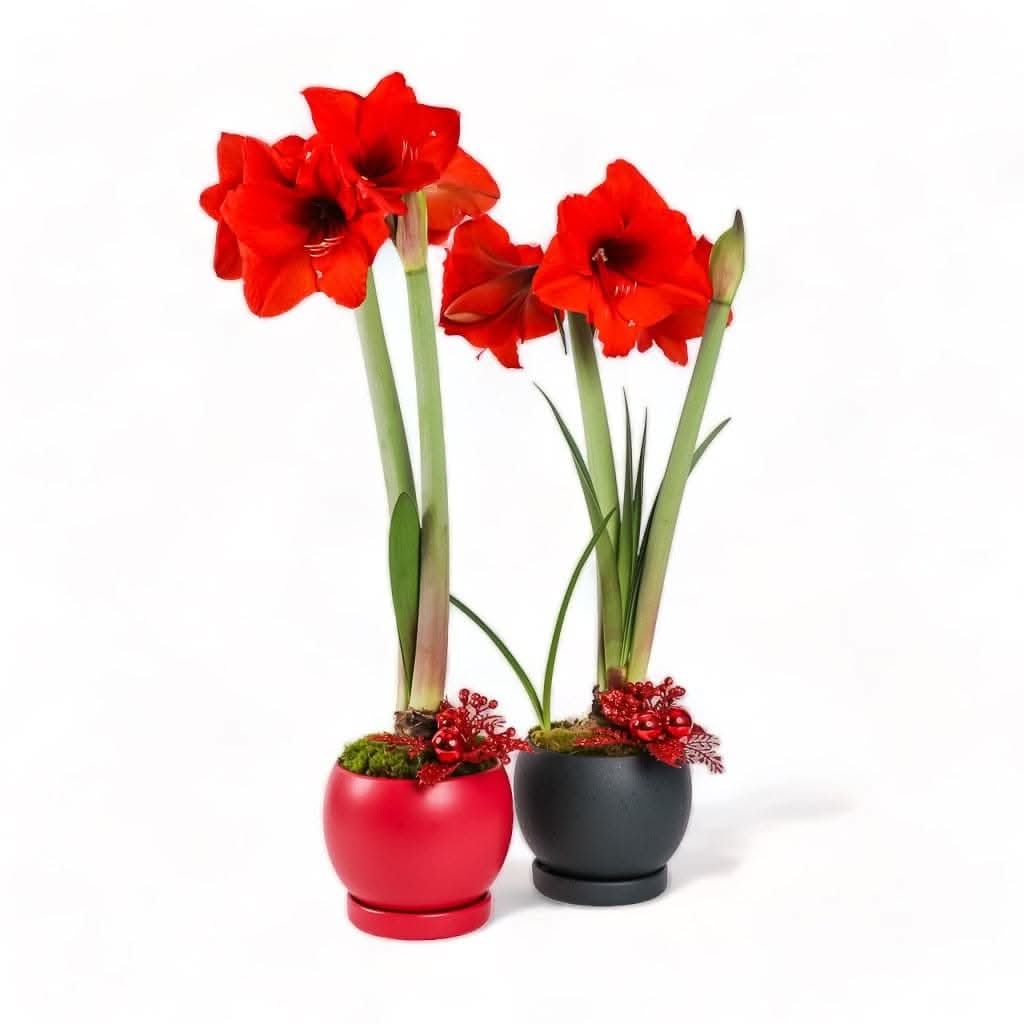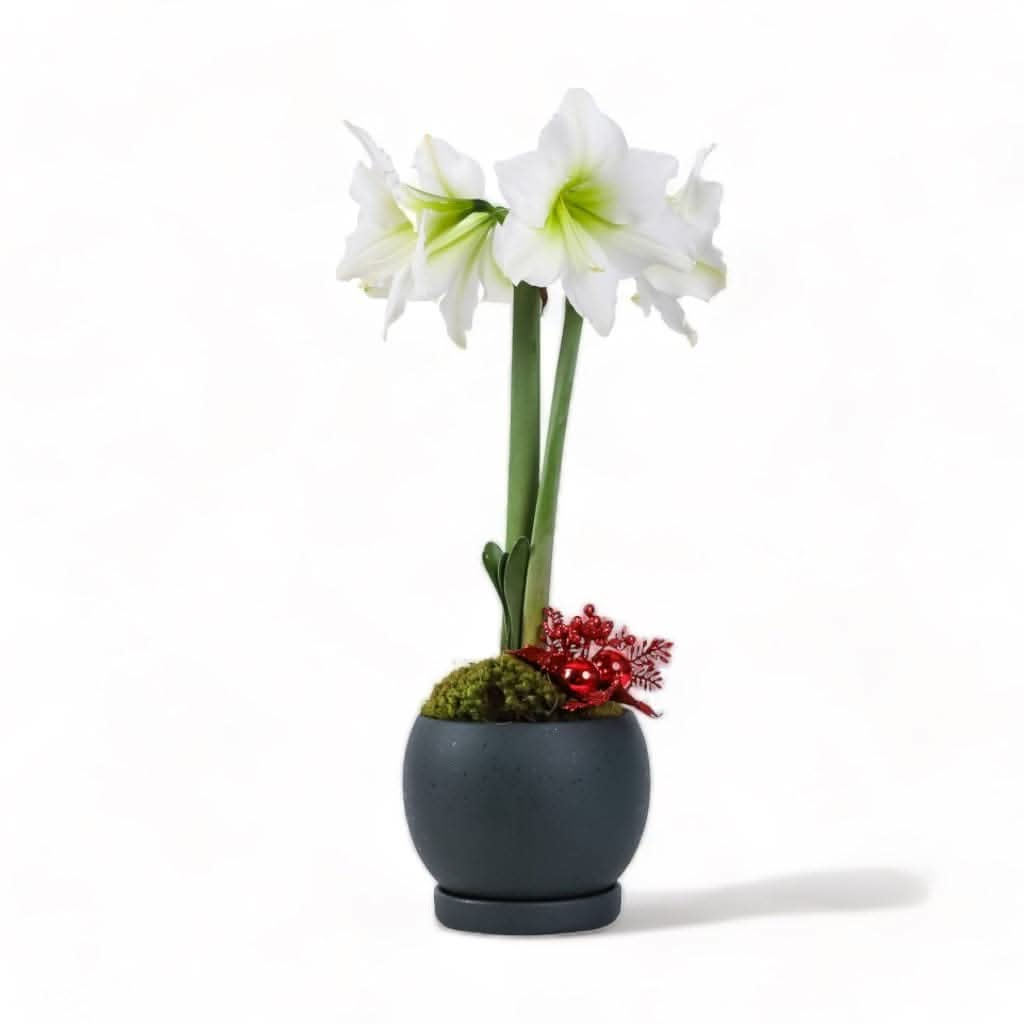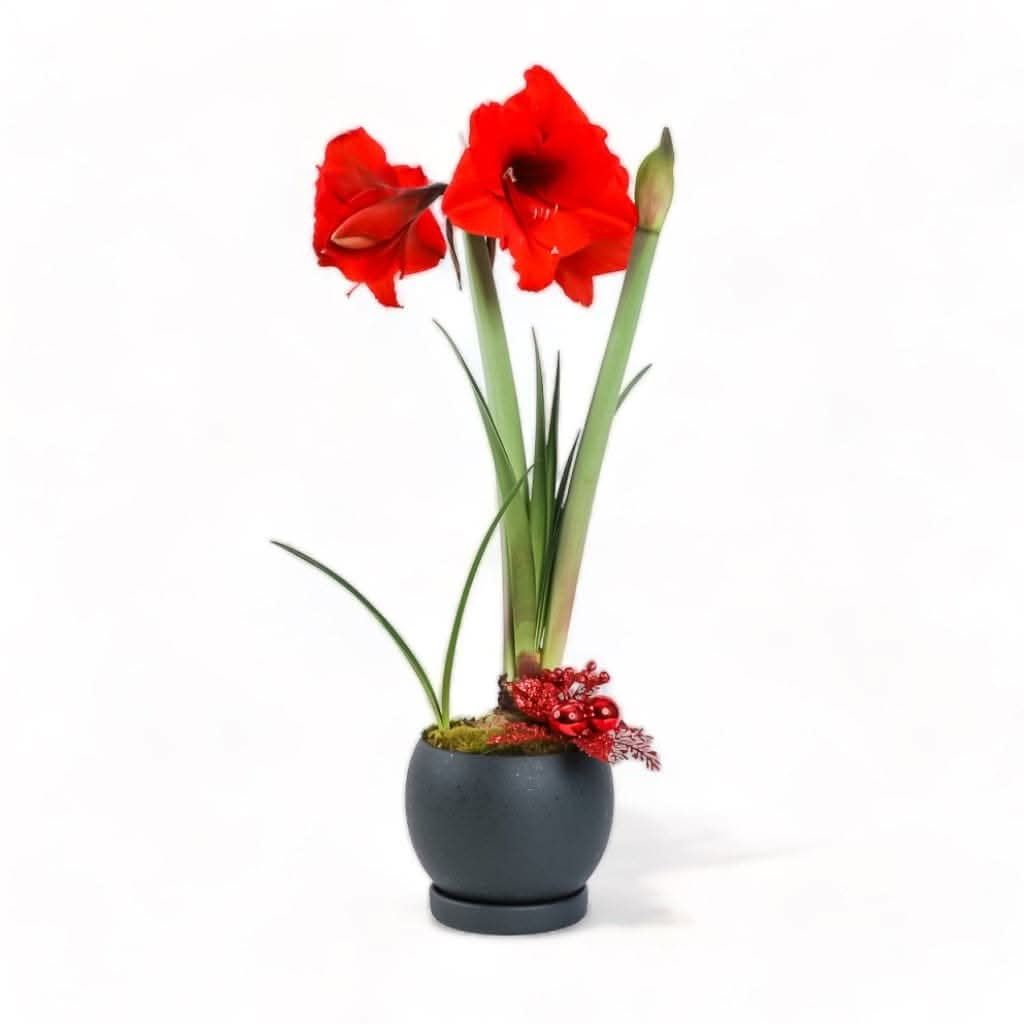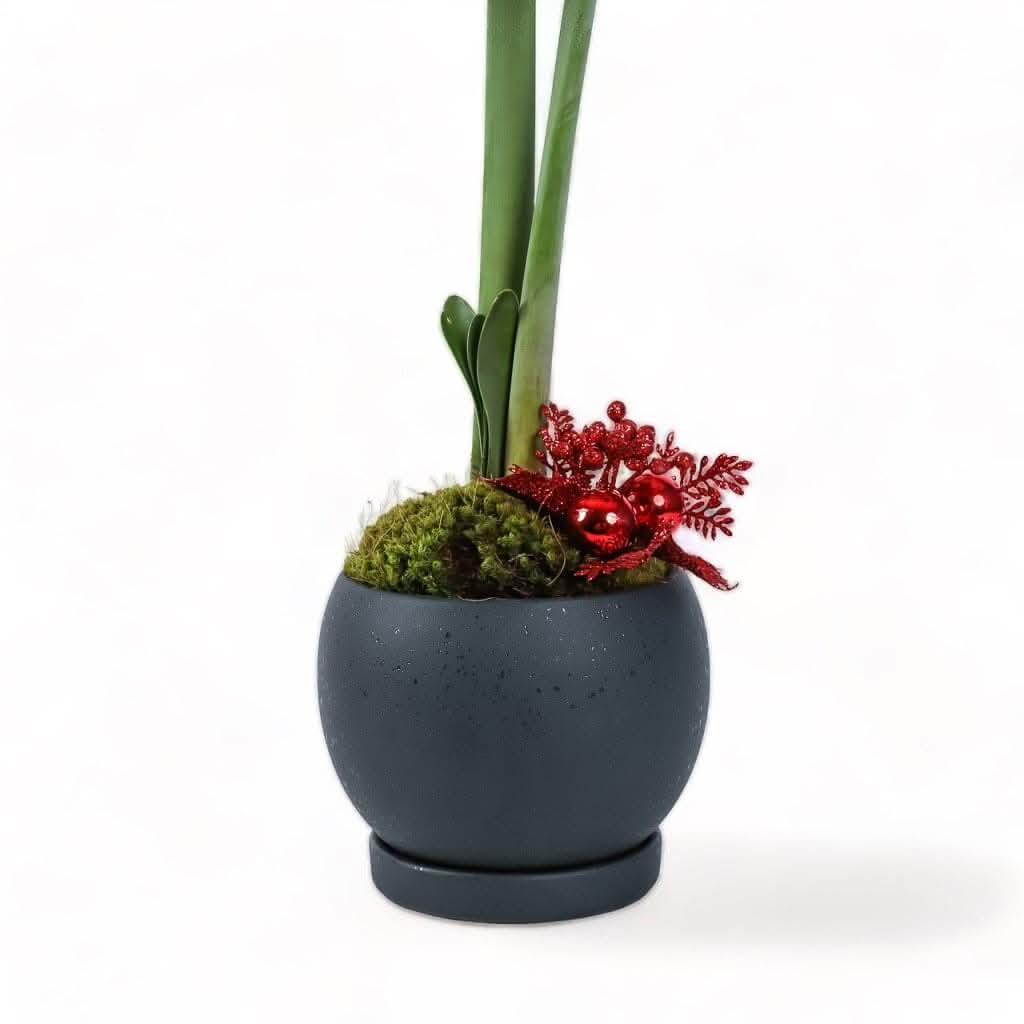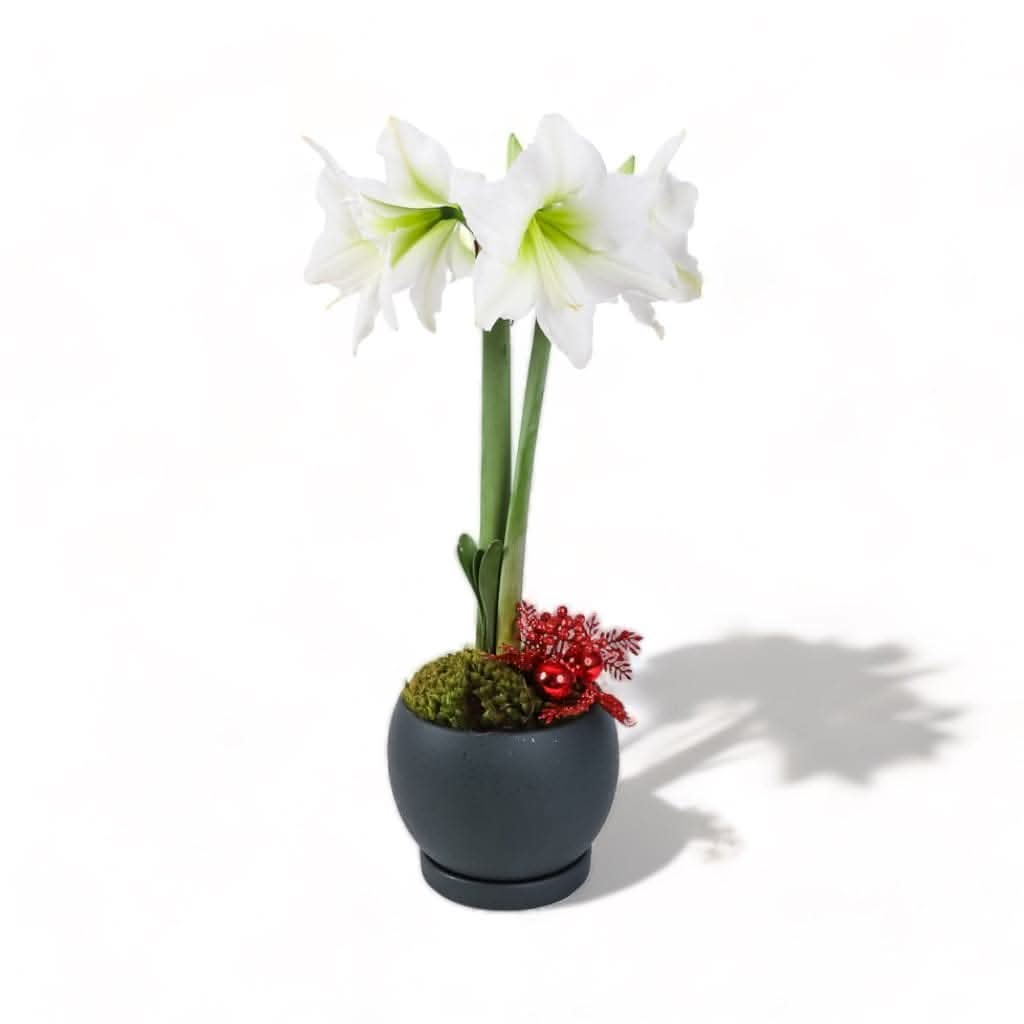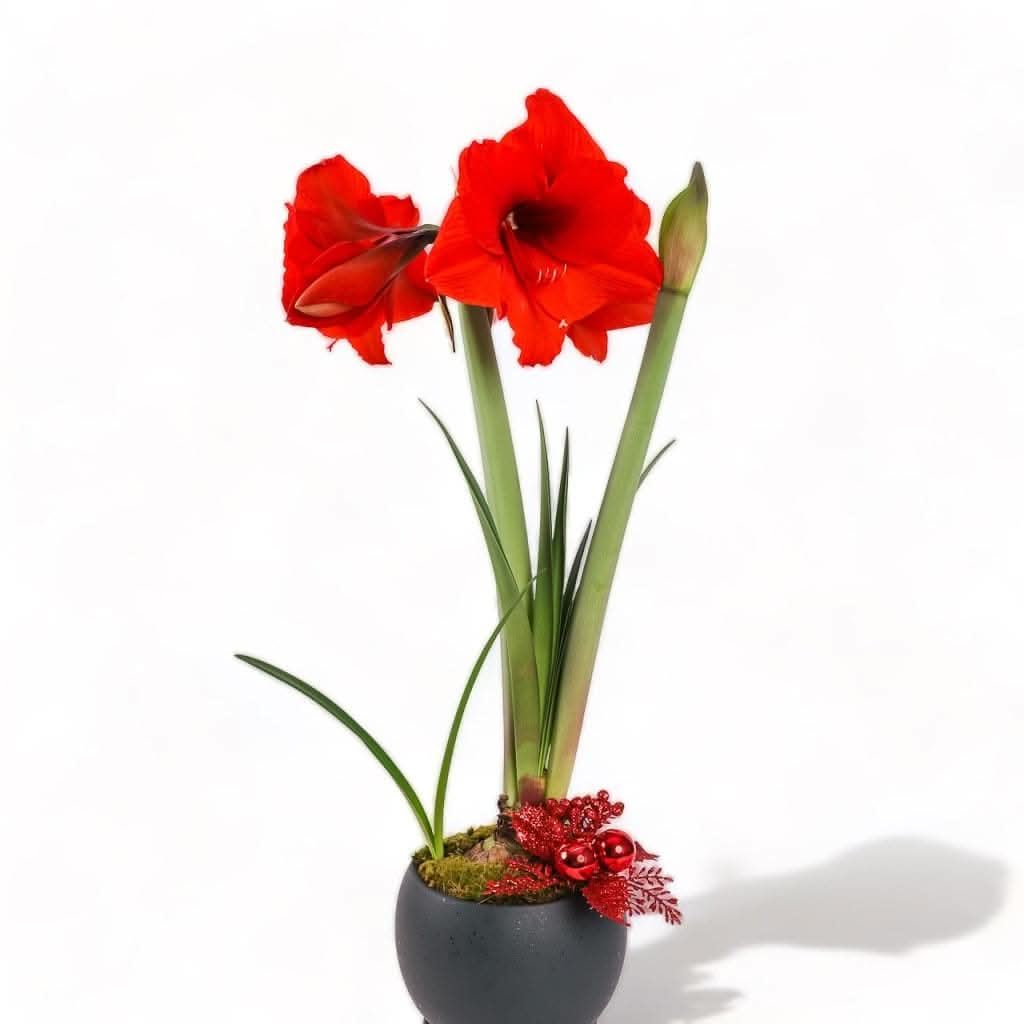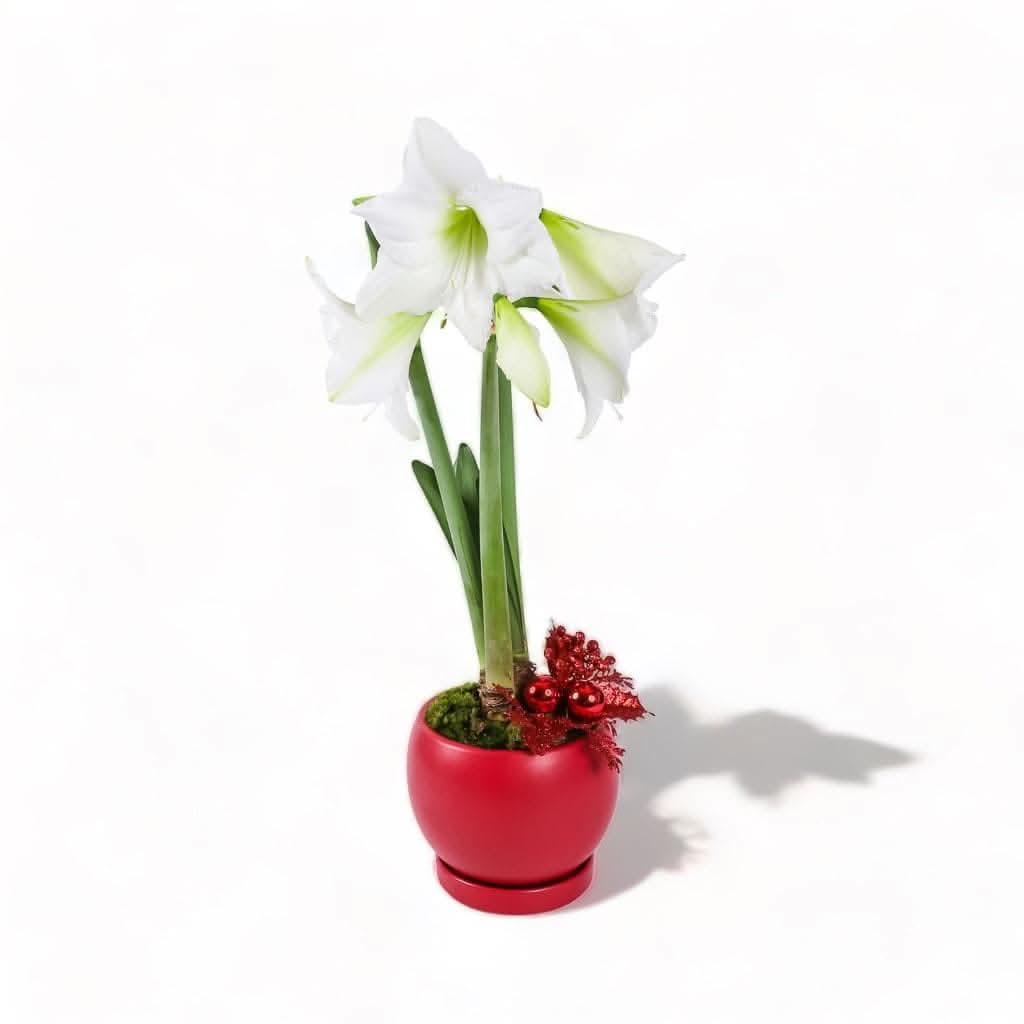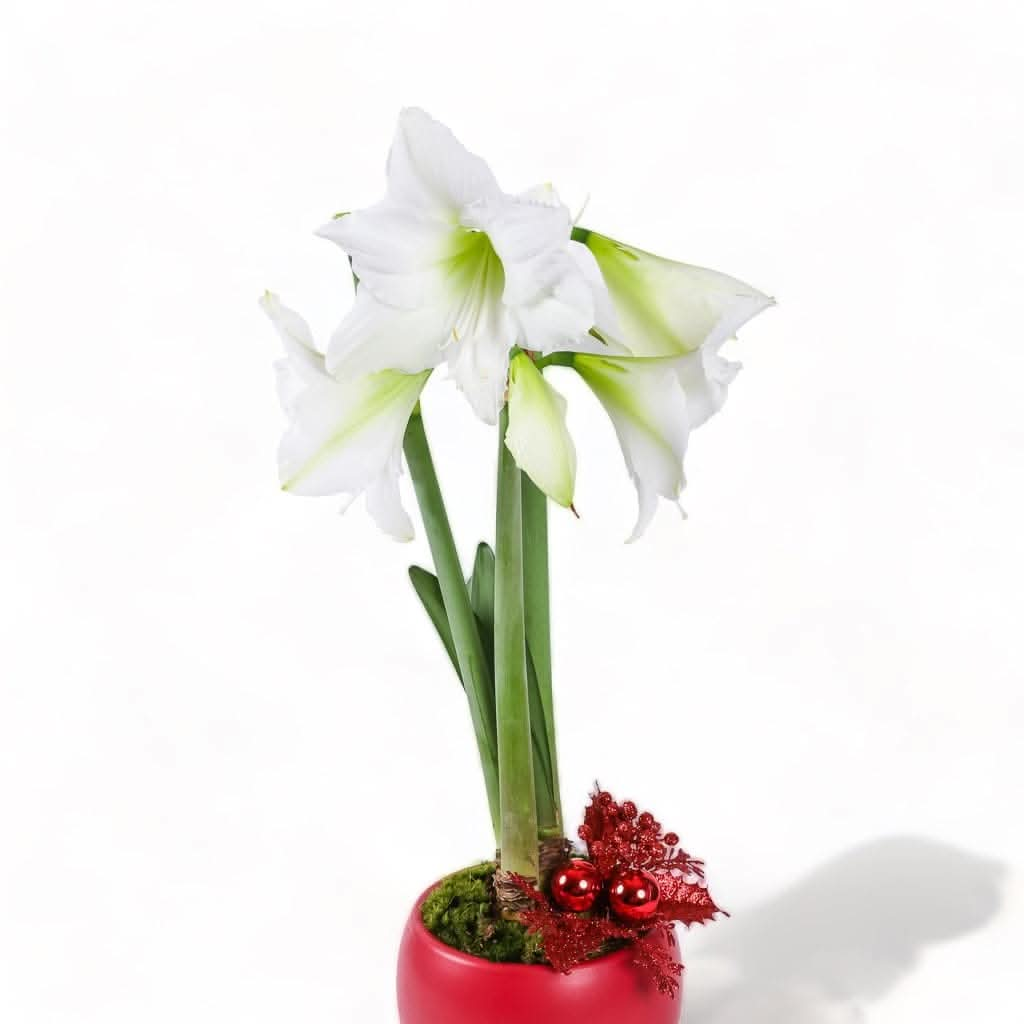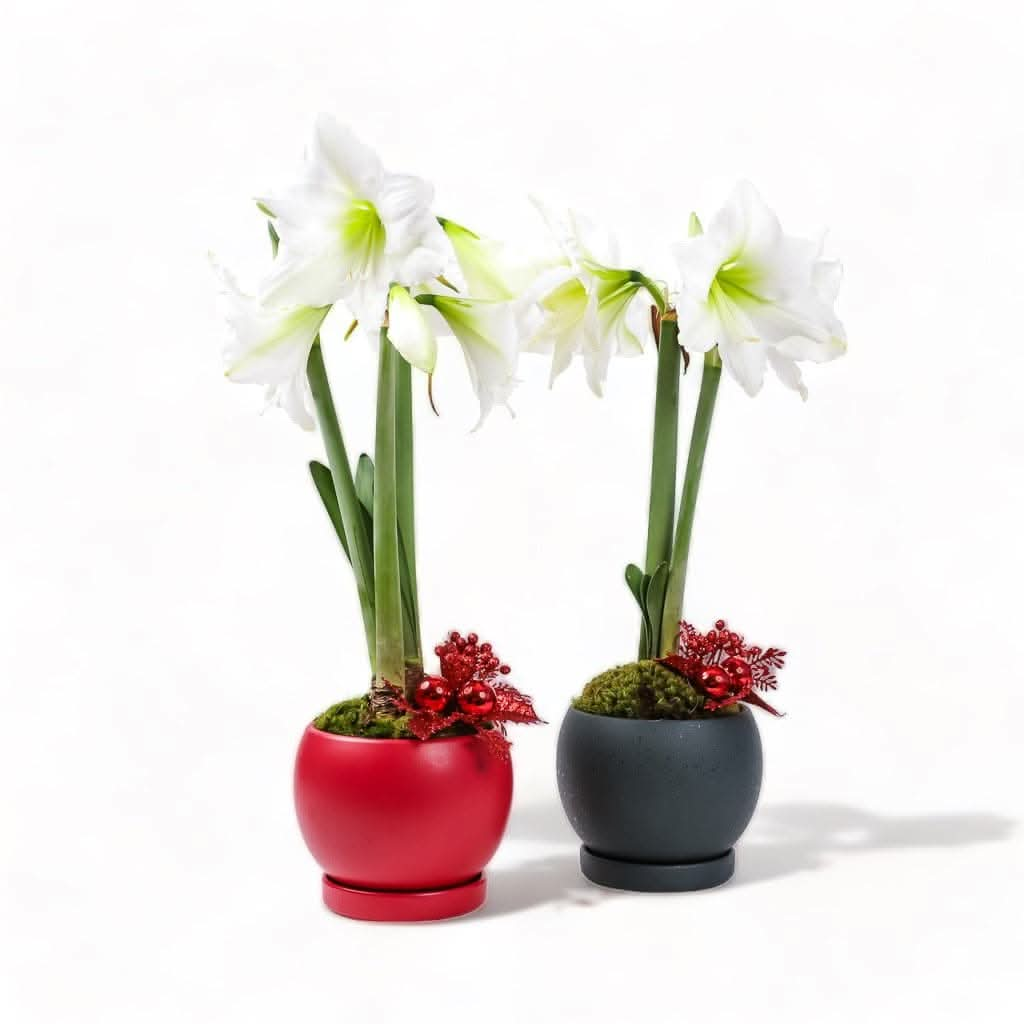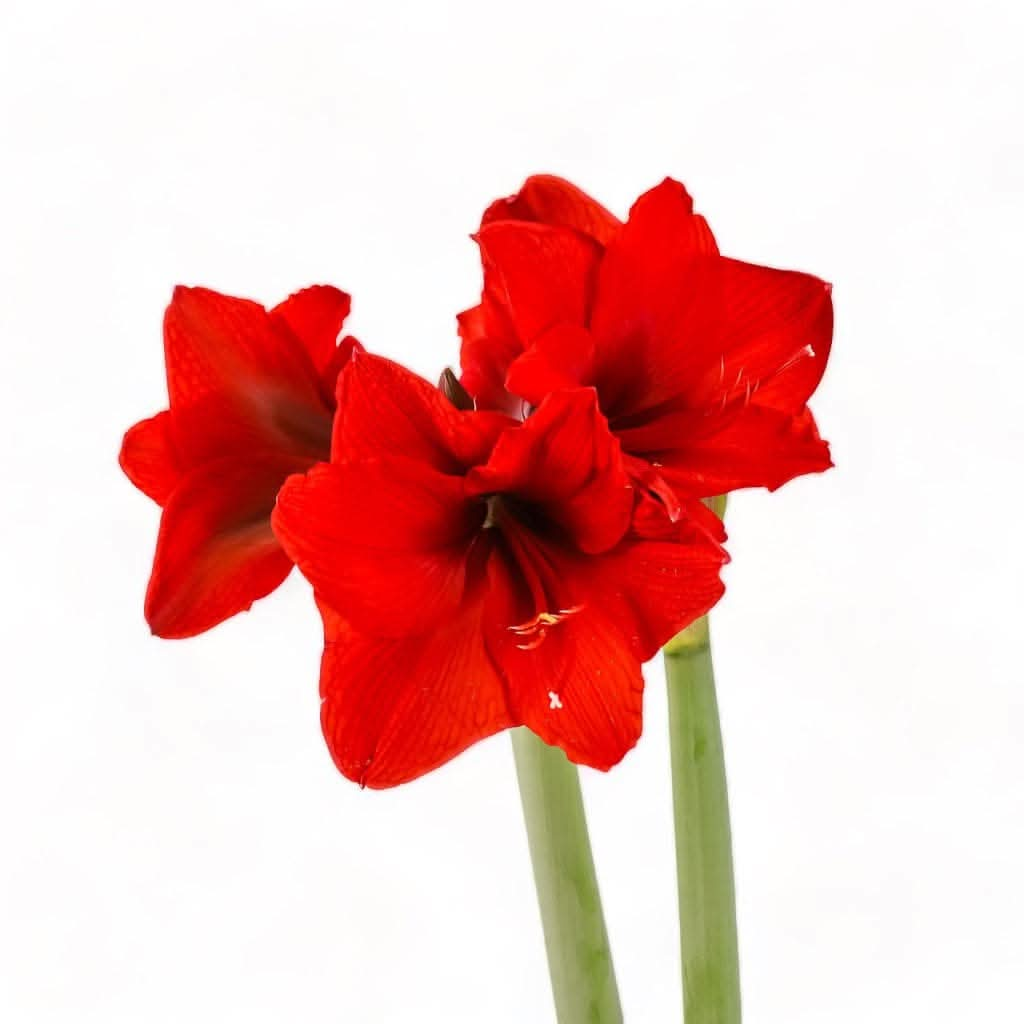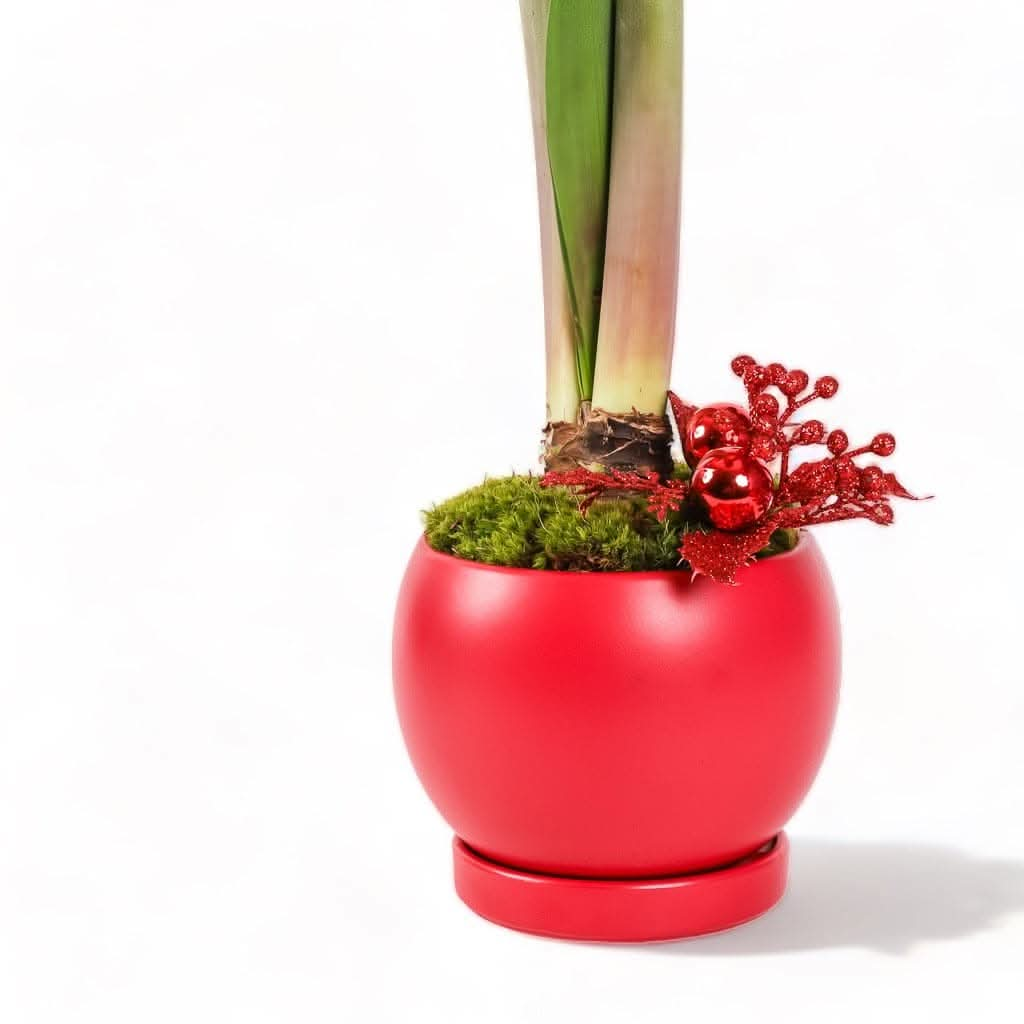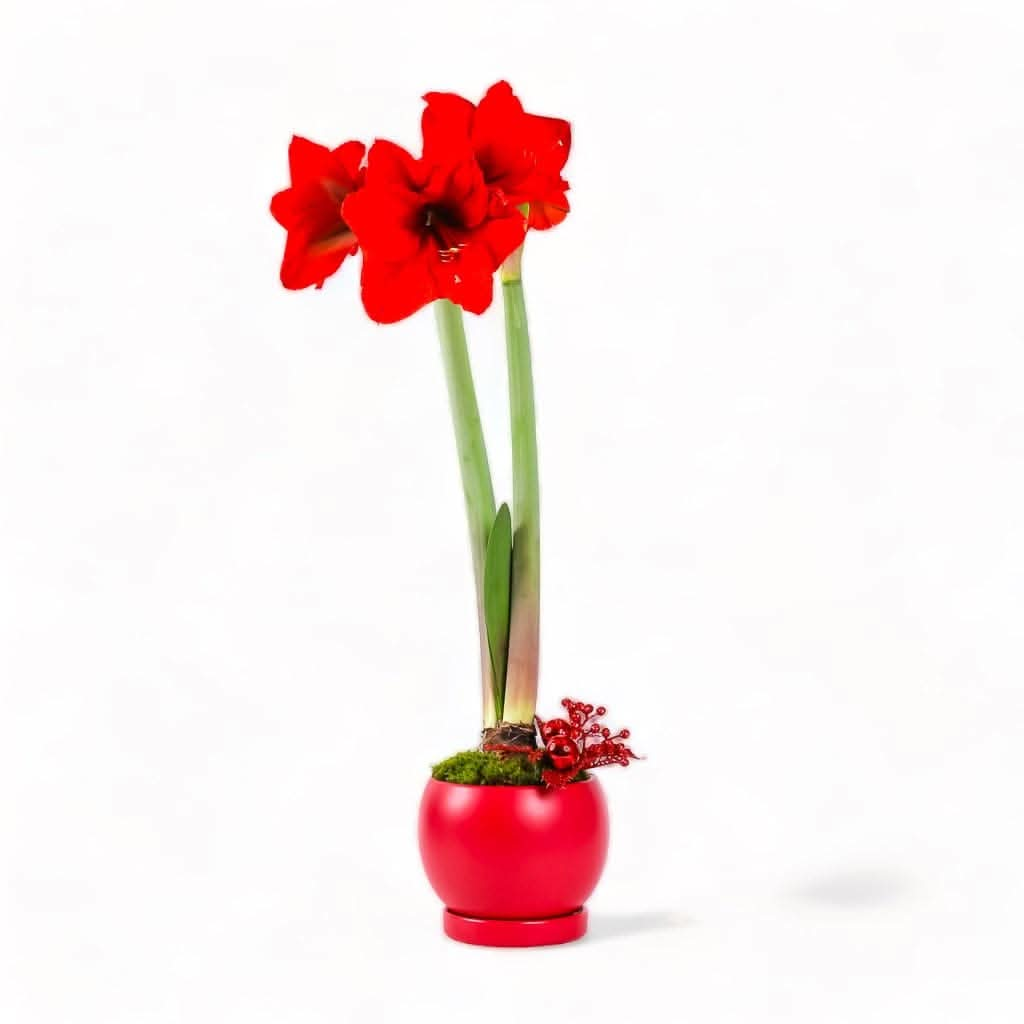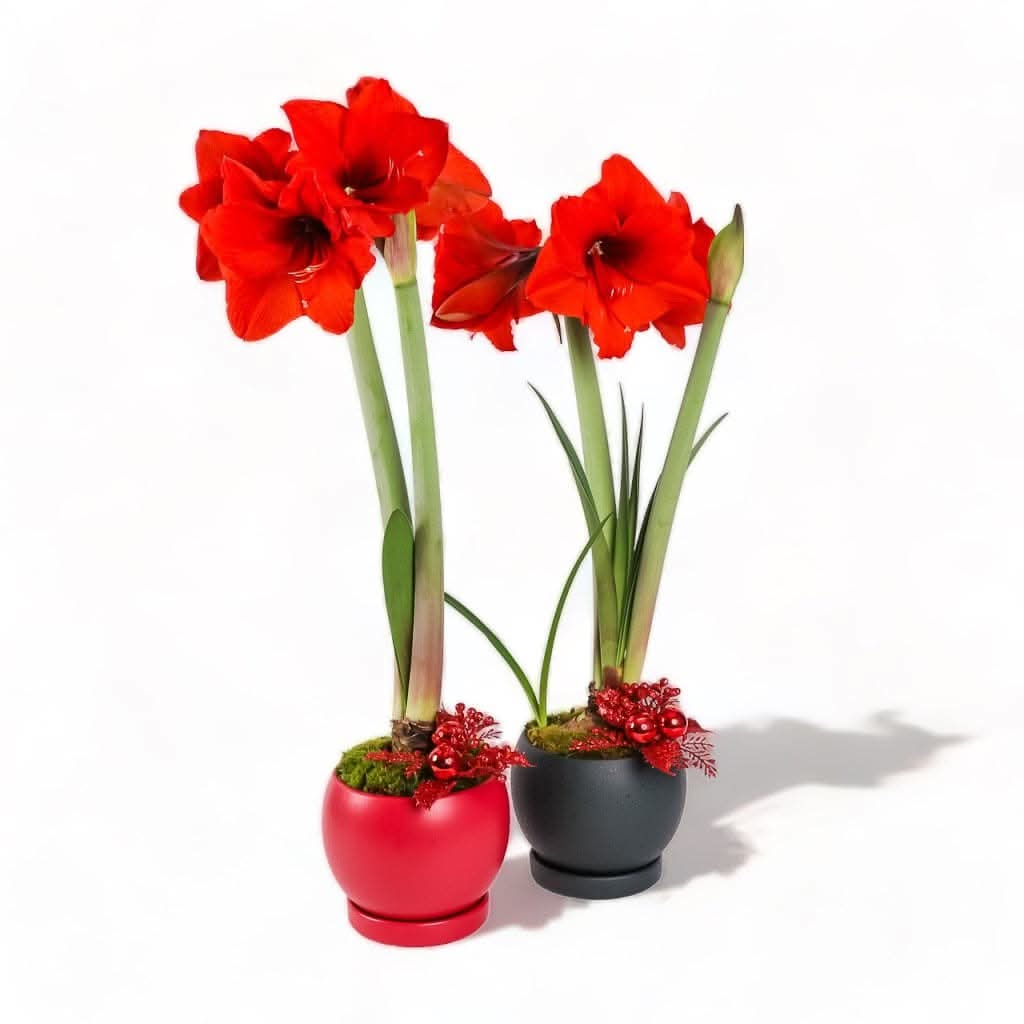 Bolle Bloom Amaryllis Planting
Celebrate the festive season with our Bolle Bloom Amaryllis Planting, a stunning embodiment of holiday spirit and elegance. This exquisite planting features a choice between a 6" white or red Amaryllis, each symbolizing the joy and warmth of the holiday season. The white Amaryllis represents purity and tranquility, while the red Amaryllis brings to life the traditional colors of holiday cheer.

Nestled in the Bolle Gemstone Bowl from San Diego's esteemed Momma Pots, available in rich forest green or vibrant red, this planting offers four captivating color combinations to suit any holiday decor. The Bolle Bowl's sleek and modern design enhances the natural beauty of the Amaryllis, making it a standout piece in any setting.

The Bolle Bloom Amaryllis Planting is a perfect present for loved ones, colleagues, or even as a splendid addition to your own holiday collection. Choose from our range of thoughtful cards and let our drivers deliver this symbol of holiday beauty directly to the recipient's door. 
Not recommended for homes with pets.