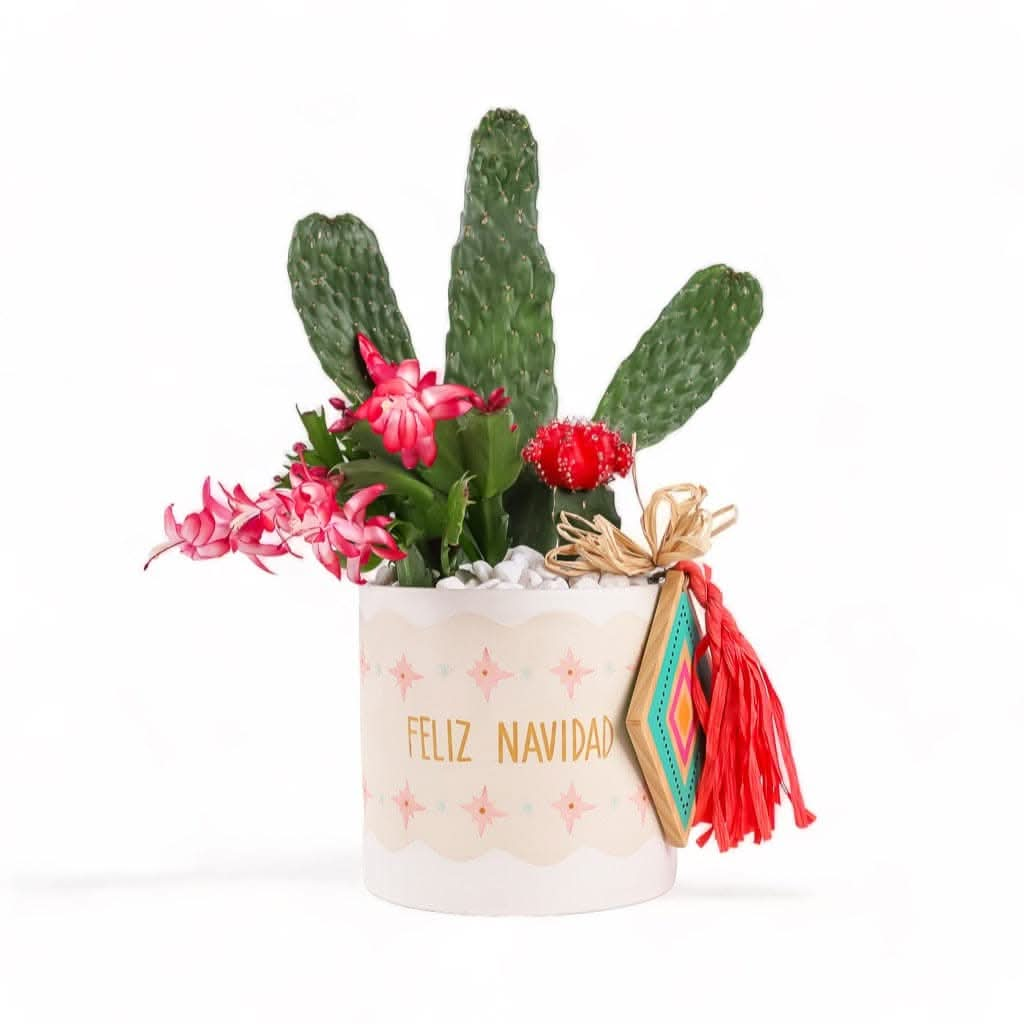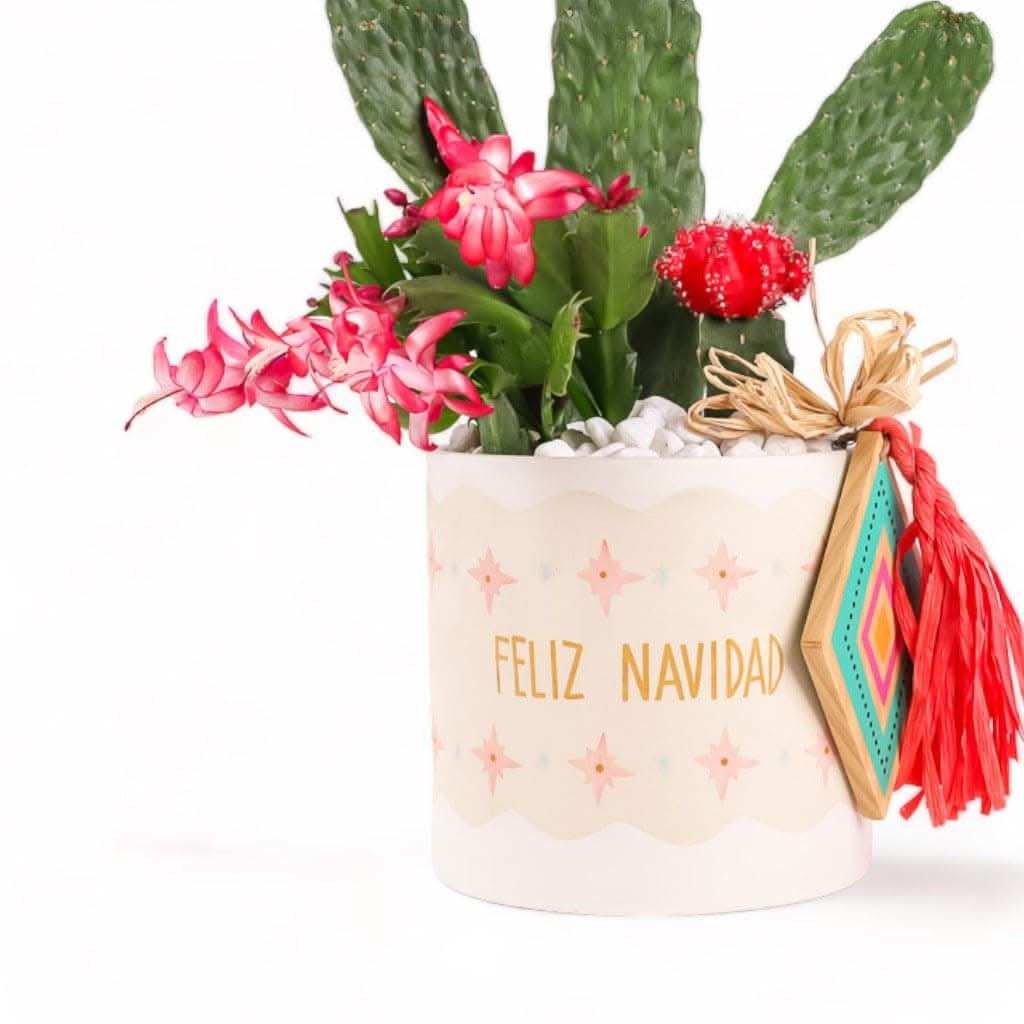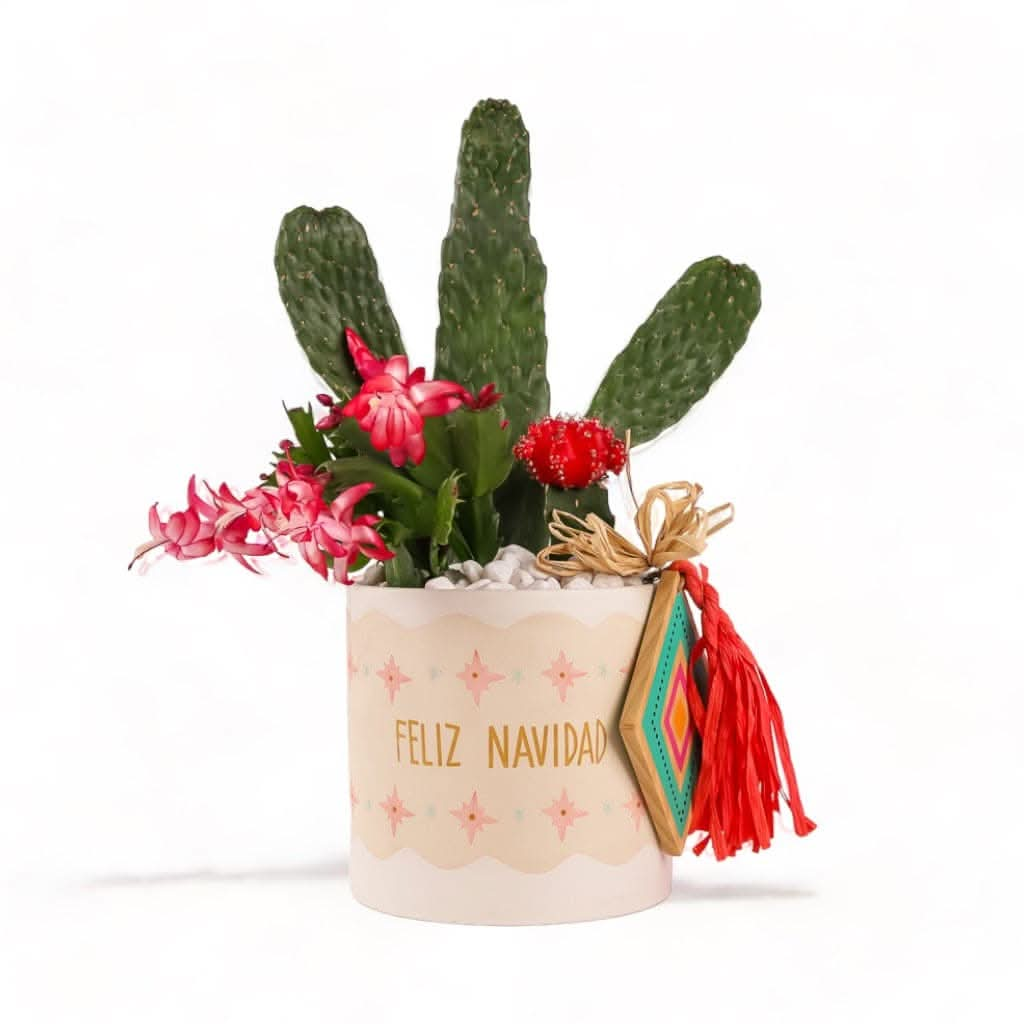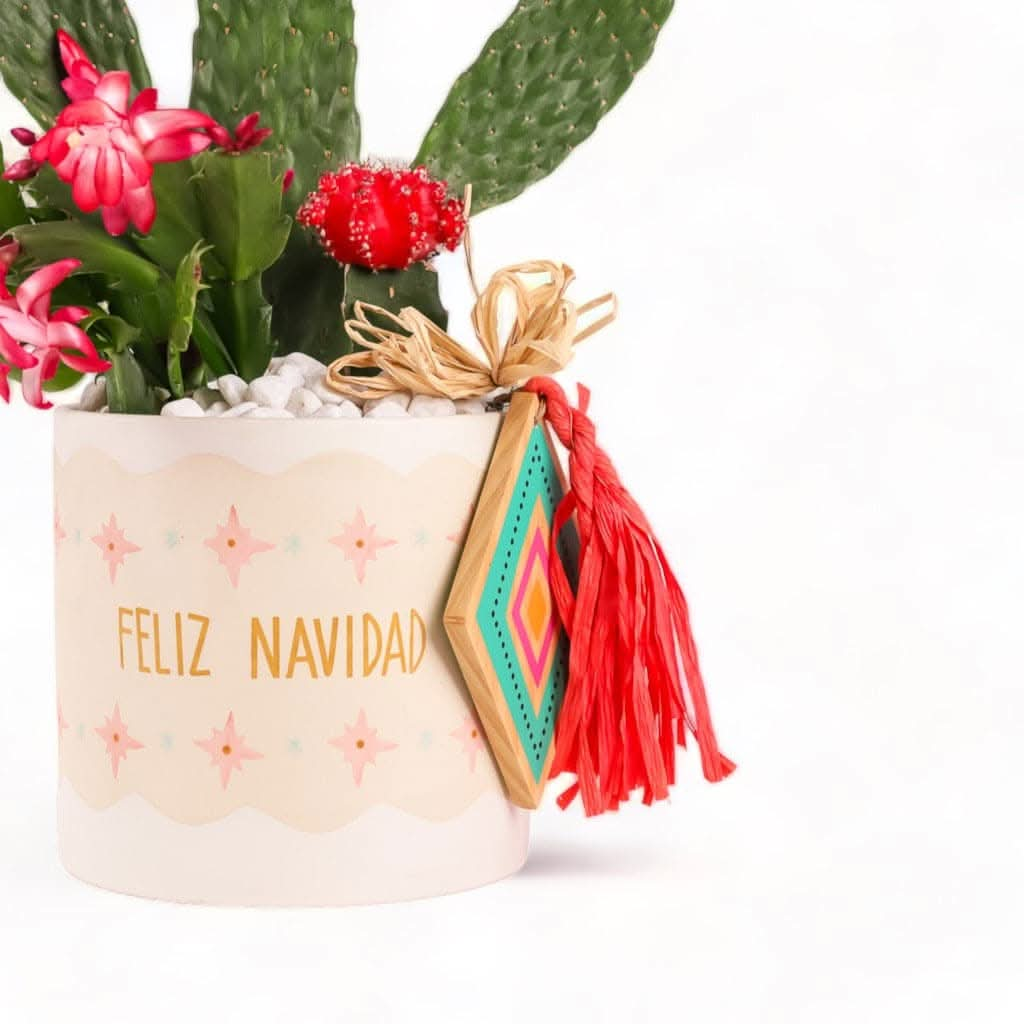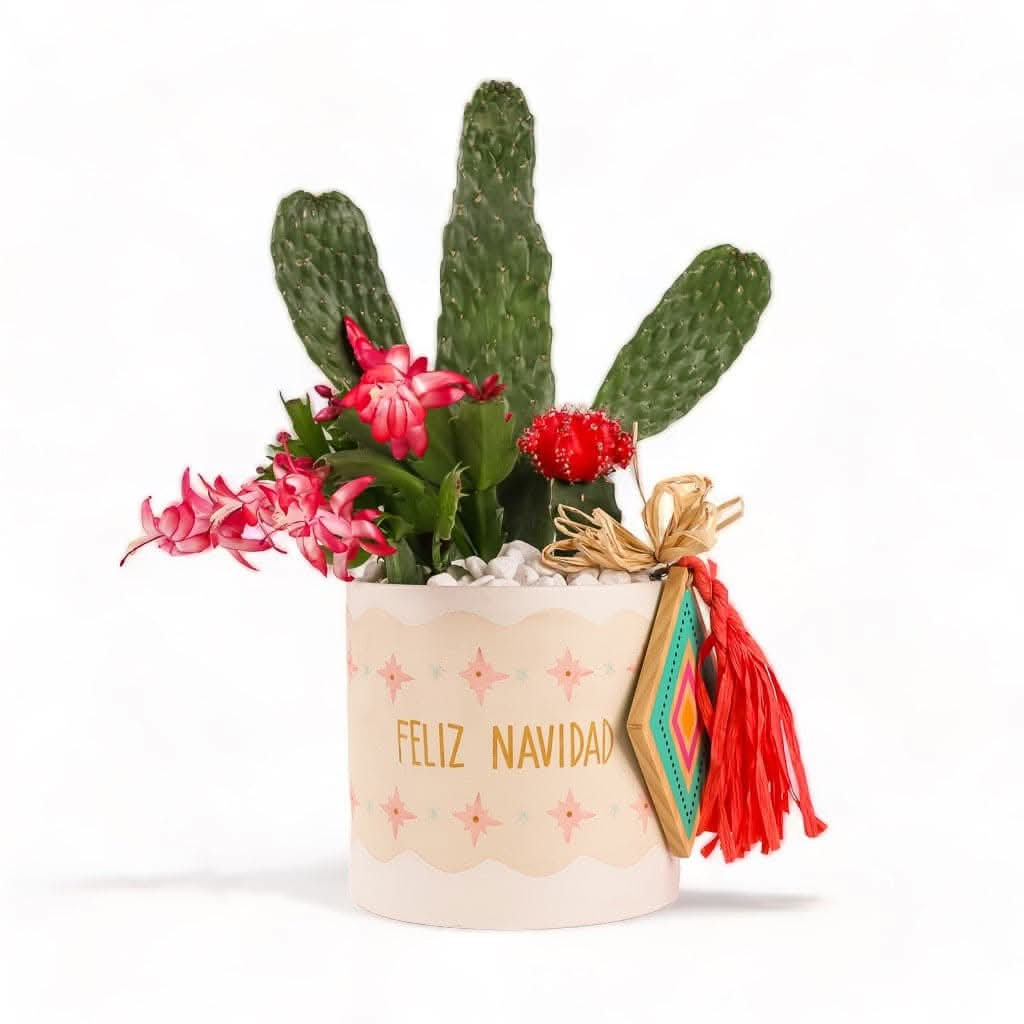 Festive Fiesta Cactus Planting
Add a unique twist to your holiday celebrations with our Festive Fiesta Cactus Planting. This charming trio combines the holiday blooms of a Christmas cactus with the striking silhouette of a red grafted cactus and the sculptural beauty of a paddle cactus, creating a delightful desert-inspired display.

The Christmas cactus, known for its winter blooms, adds a touch of history to the collection. Unlike its arid cousins, this cactus hails from the tropical rainforests of Brazil and blooms in a glorious display of color during the holiday season, earning its festive name. Its vibrant flowers have been associated with Christmas for generations, making it a holiday staple in homes worldwide.

Nestled in a Misa container, this is an adorable gift option for the plant lover in your life. Perfect for those who appreciate a twist on tradition, the Festive Fiesta Cactus Planting is a gift that brings a touch of whimsy to any space. Choose a greeting card from our collection, and have our driver deliver this dose of festive cheer straight to the door. 
Not recommended for homes with pets.