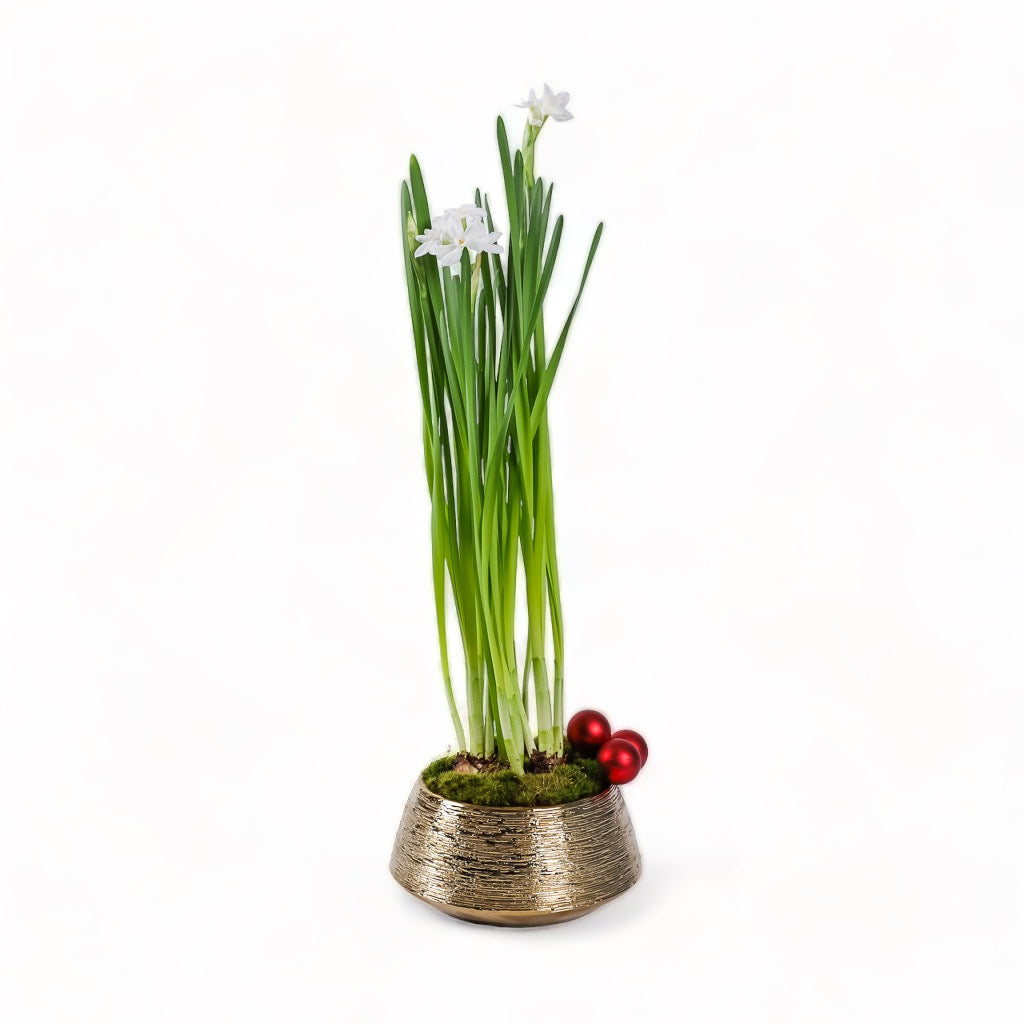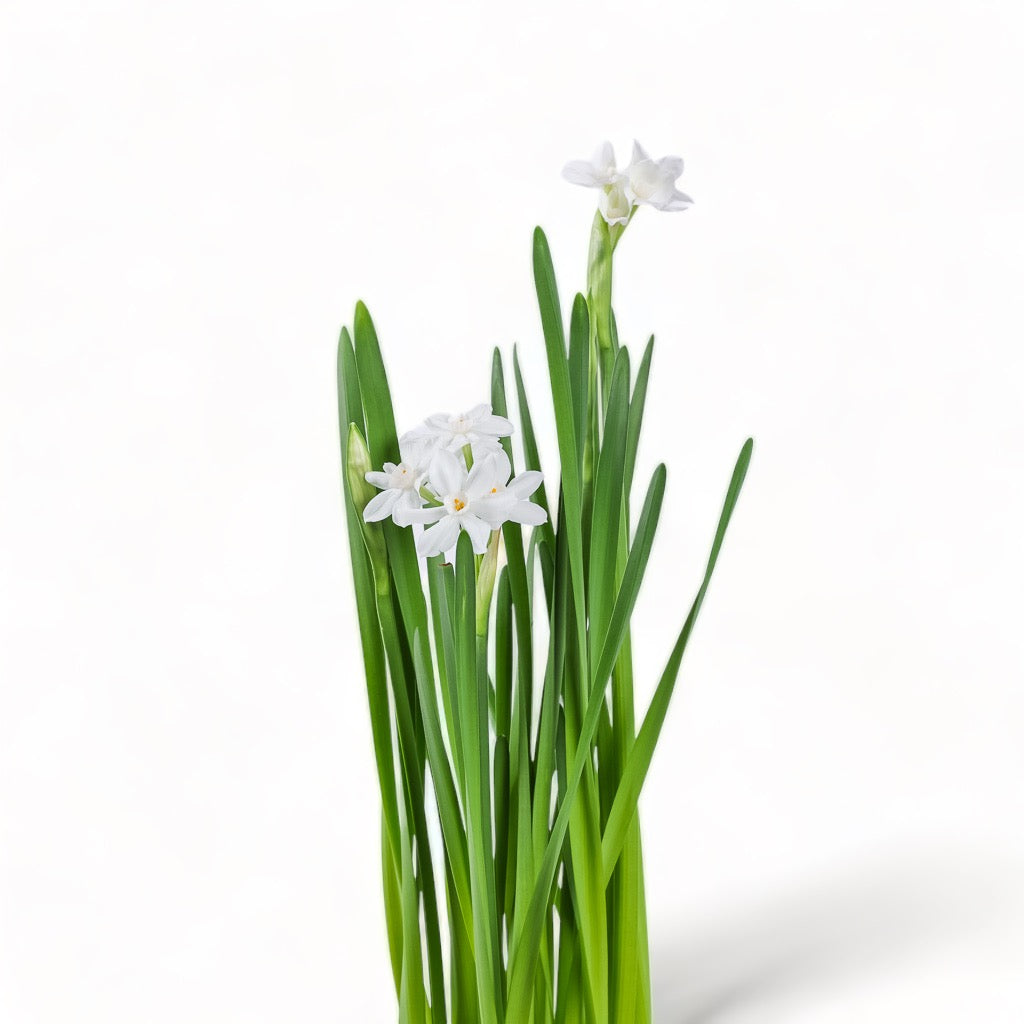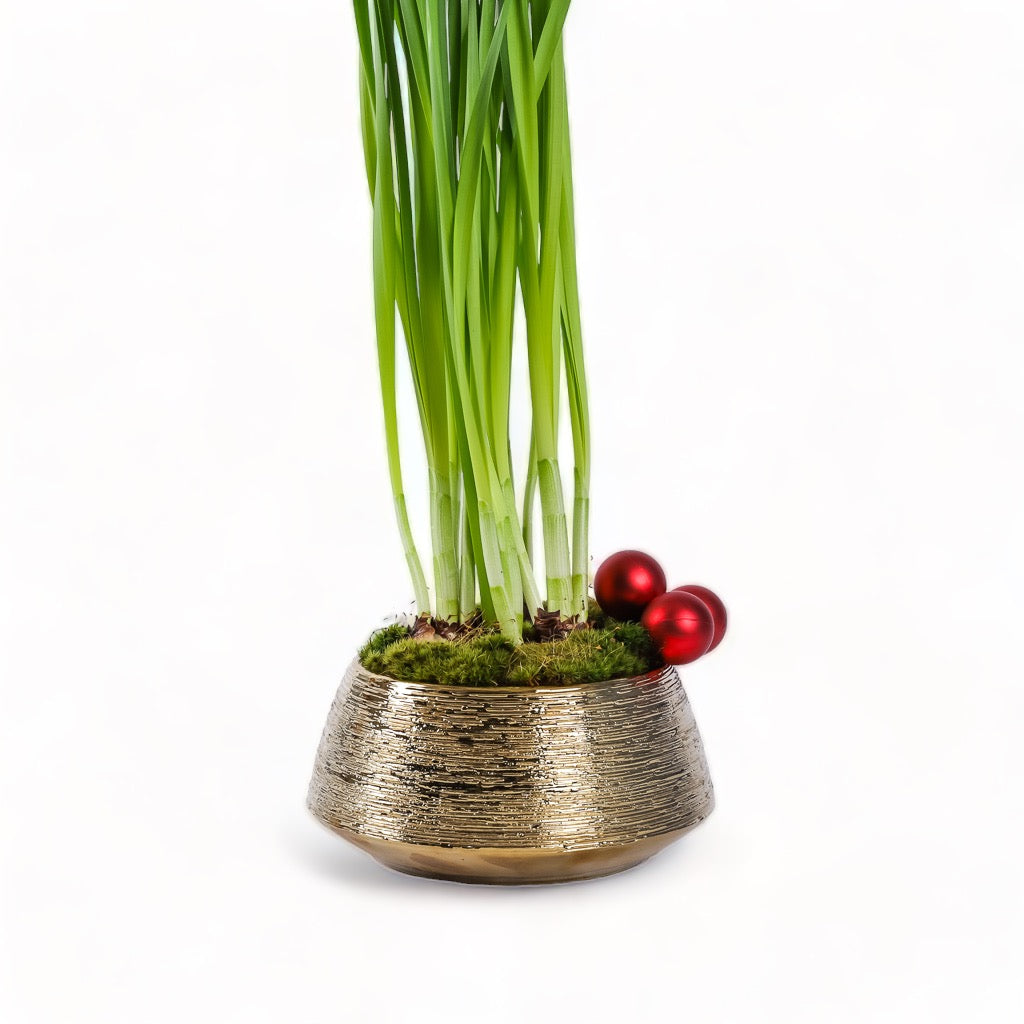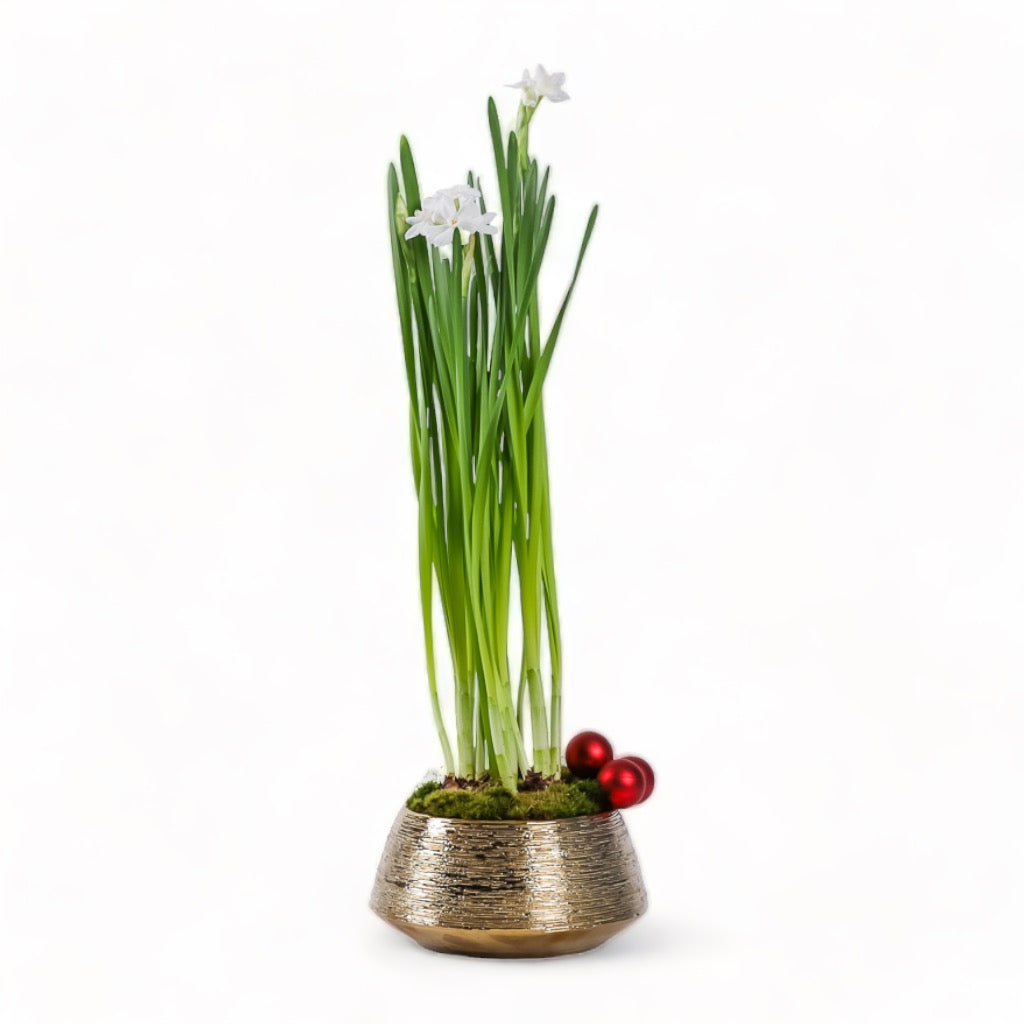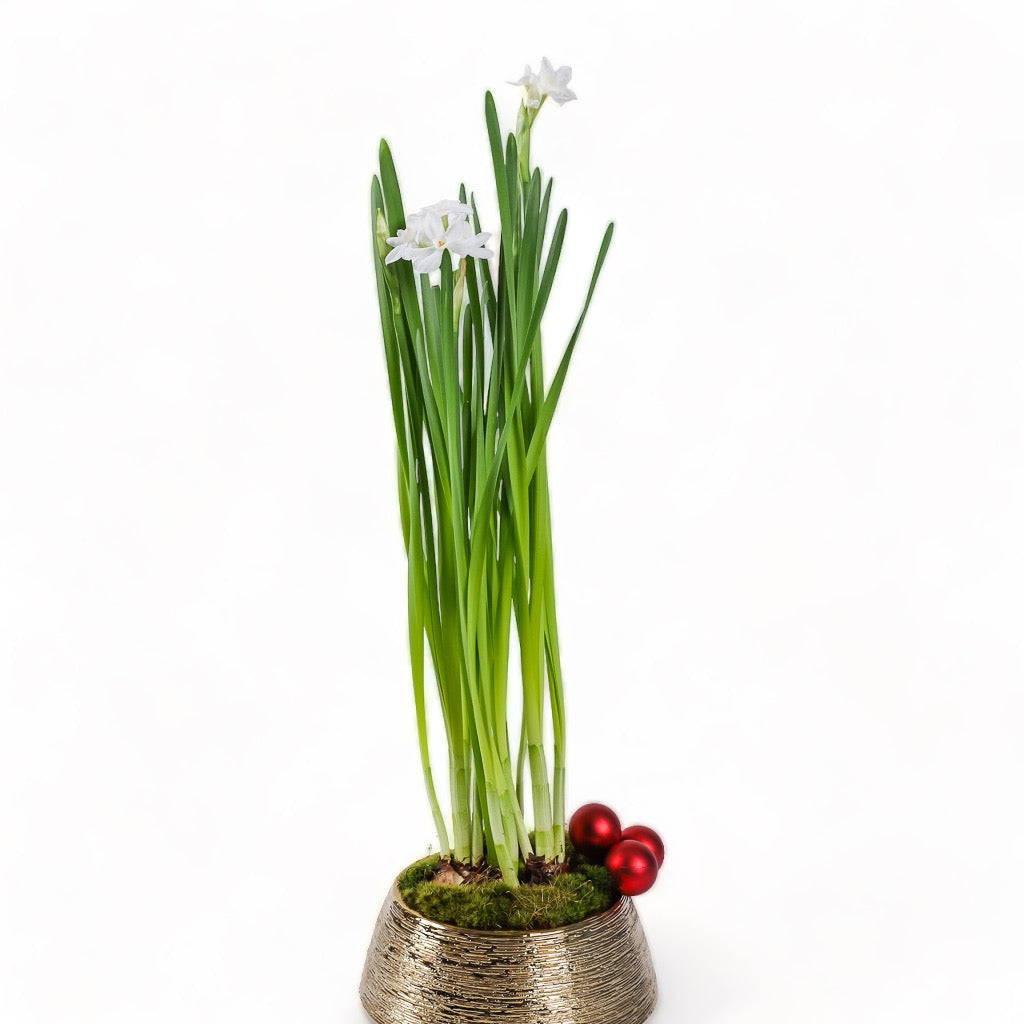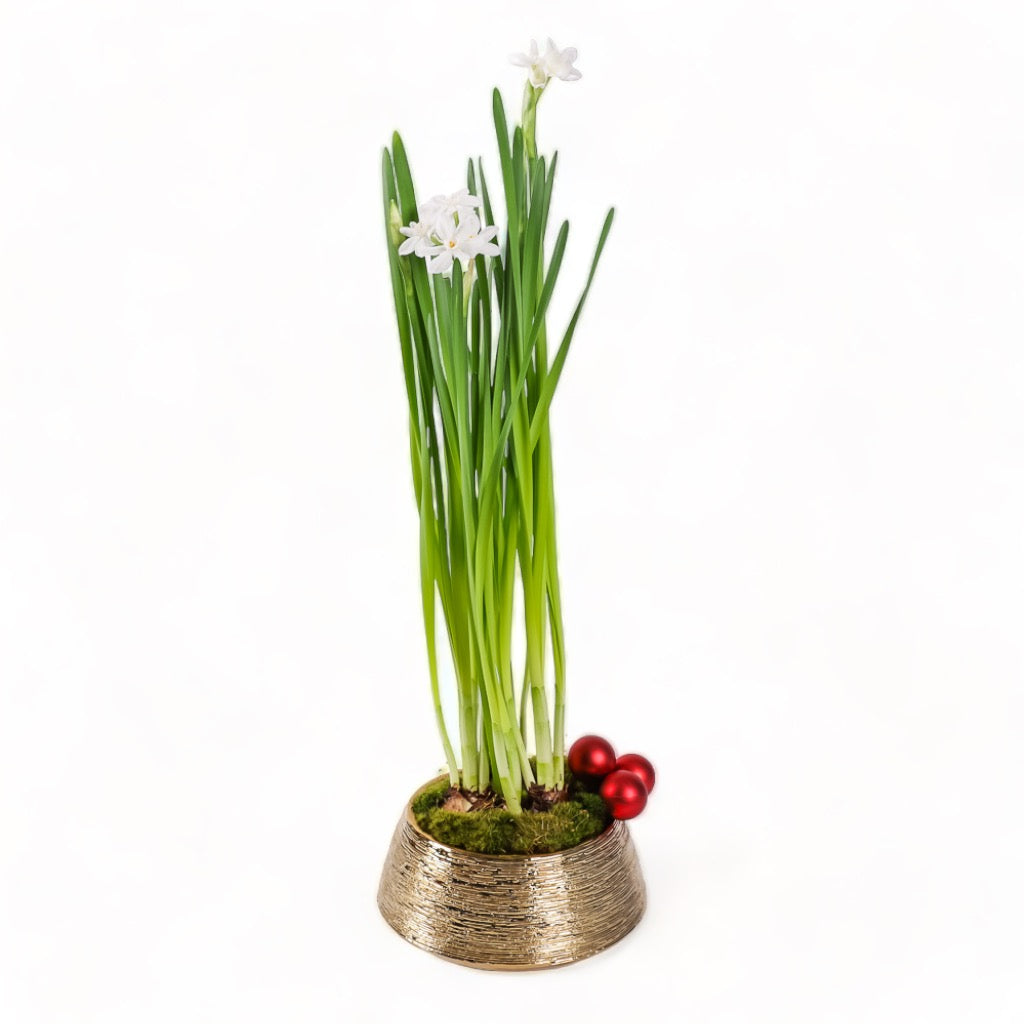 Gilded Bloom Paperwhite Trio
Celebrate the holiday season with the Gilded Bloom Paperwhite Trio, an exquisite symbol of elegance and renewal. This charming arrangement features three gracefully blooming paperwhite bulbs, each carefully placed in a stunning 5" etched gold bowl that adds a touch of festive luxury to any setting.

Paperwhites, with their delicate white flowers and sweet fragrance, are traditionally associated with purity, hope, and renewal. Their presence in homes during the holidays is a reminder of the beauty and promise of the season, making this trio a thoughtful and meaningful gift.

The Gilded Bloom Paperwhite Trio is not just a floral display; it's a symbol of the joy and serenity of the holiday season. It's an ideal gift for friends, family, or colleagues, bringing a natural, fragrant touch to their holiday decor.

Enhance your gift with a card from our collection, and have our driver deliver this symbol of holiday elegance right to the doorstep of your chosen recipient.
Not recommended for homes with pets.