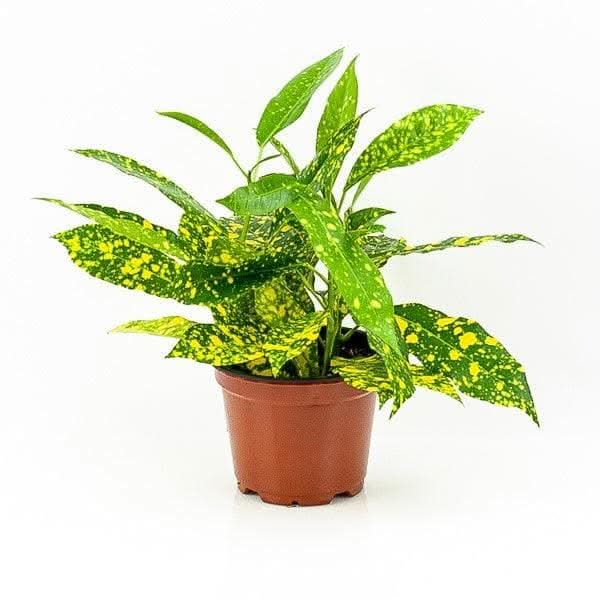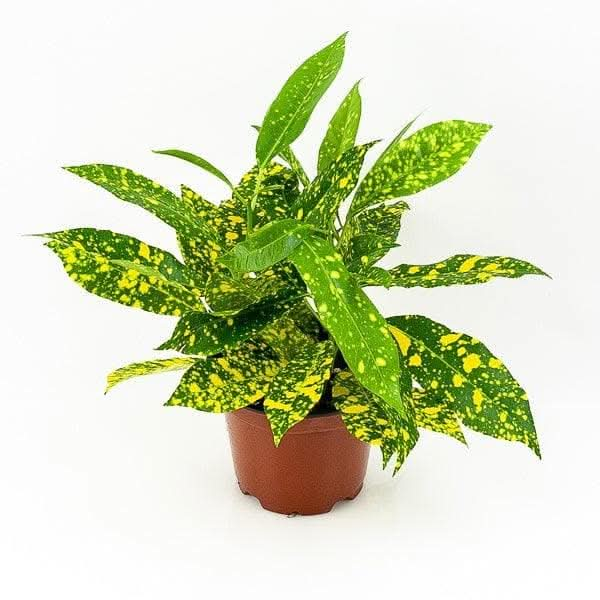 Add a burst of color to your space with the Gold Dust Croton (Codiaeum variegatum) plant, which gets its name from the pattern of yellow/gold spots across the green, shiny leaves. A subtropical plant, the Gold Dust Croton likes plenty of sunshine every day (4-6 hours preferred), so it is ideal for a location that receives lots of sunshine.
Pick a planter from our collection, and we will gladly plant it for you. Pair a Gold Dust Croton with a pot for a unique gift, and add a card from our card collection. Remember, we deliver plants and flowers, so let us deliver for you.
Not recommended for homes with pets.