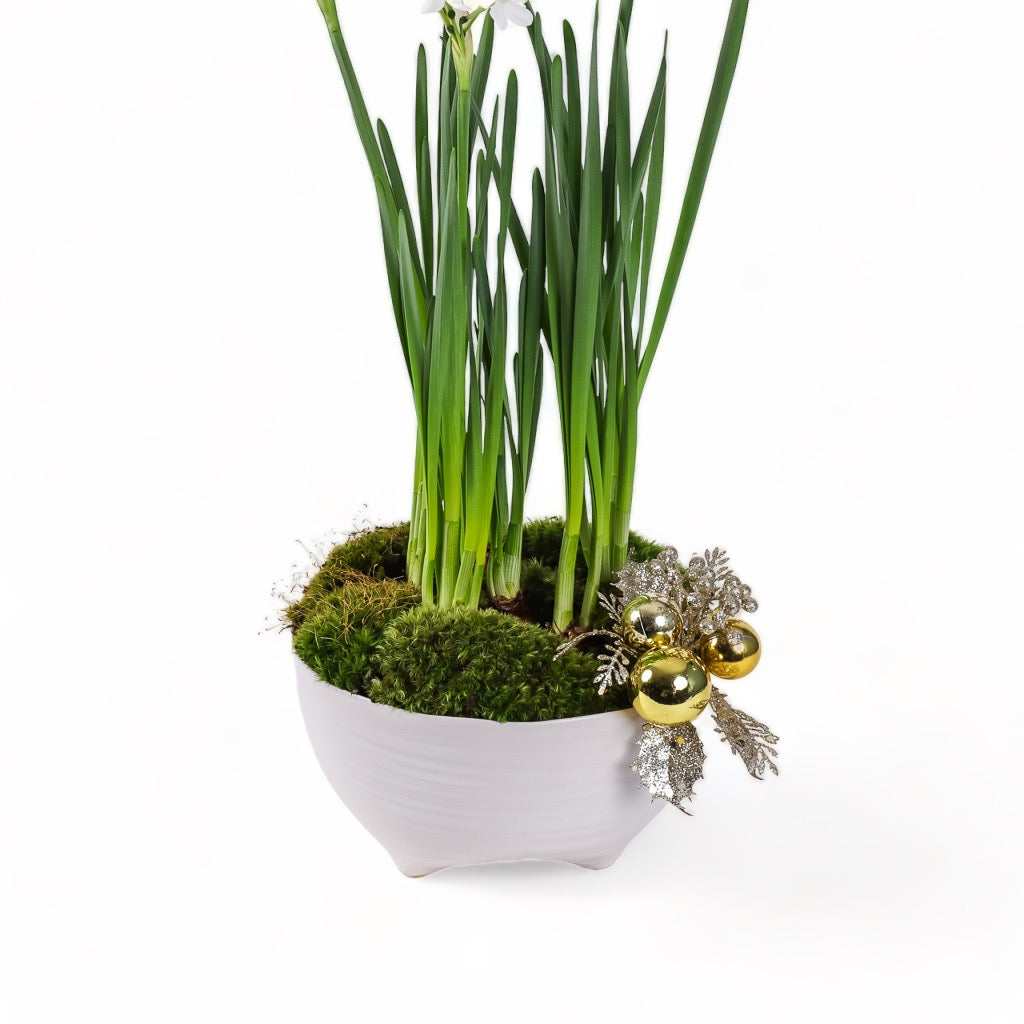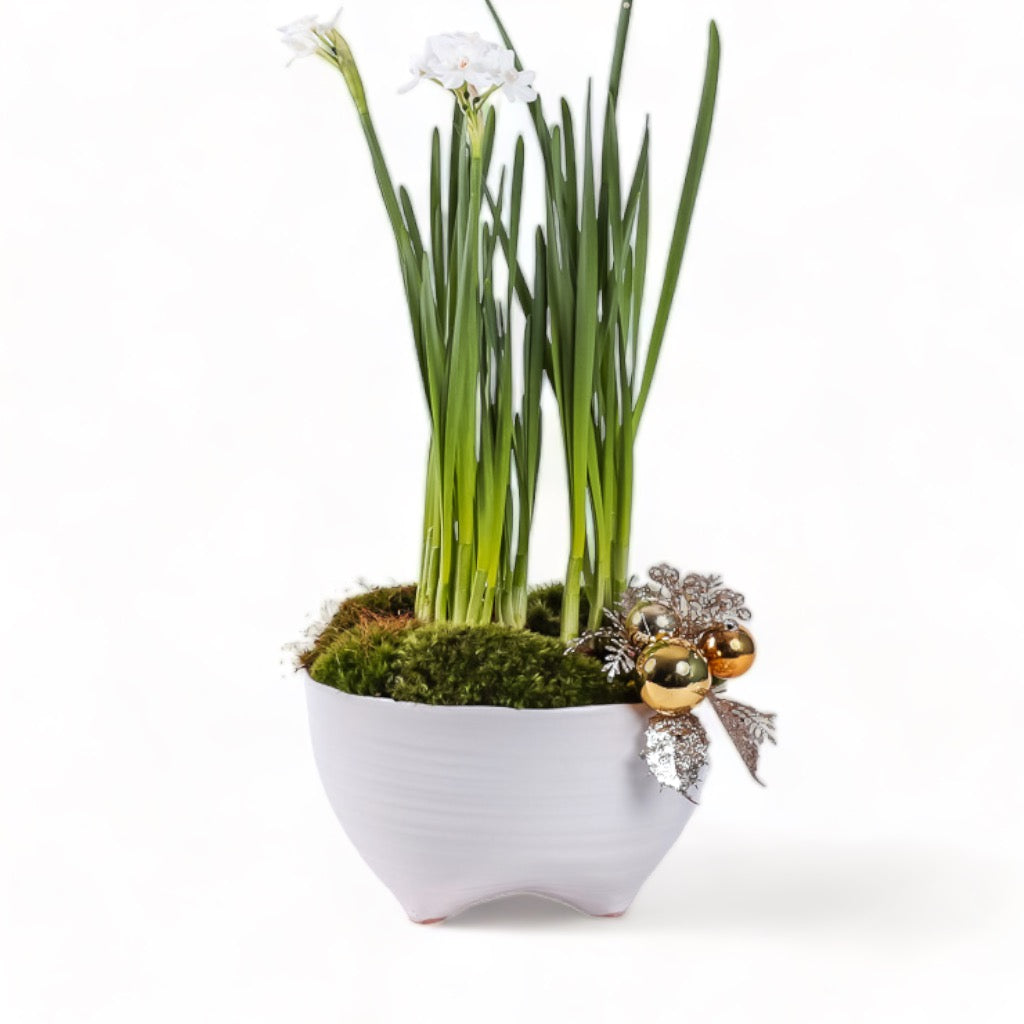 Holiday Harmony Paperwhite Garden
Bring the festive spirit to life with our Holiday Harmony Paperwhite Garden, a perfect holiday gift to brighten any home. Choose from two sizes: the Regular, with four paperwhite bulbs, or the Deluxe, featuring six bulbs, each nestled in a cream-textured Tahlia bowl with elegant footings.

Paperwhites, beloved for their delicate white blossoms and sweet fragrance, are a symbol of hope and renewal during the holiday season. Whether you opt for the subtle charm of the Regular or the fuller splendor of the Deluxe, these gardens bring a touch of spring's promise to chilly winter days.

Compact yet impactful, these paperwhite gardens are a thoughtful way to express holiday cheer. Add a personal touch with a card from our collection and let our delivery driver bring this symbol of festive beauty directly to your loved ones.


Not recommended for homes with pets.