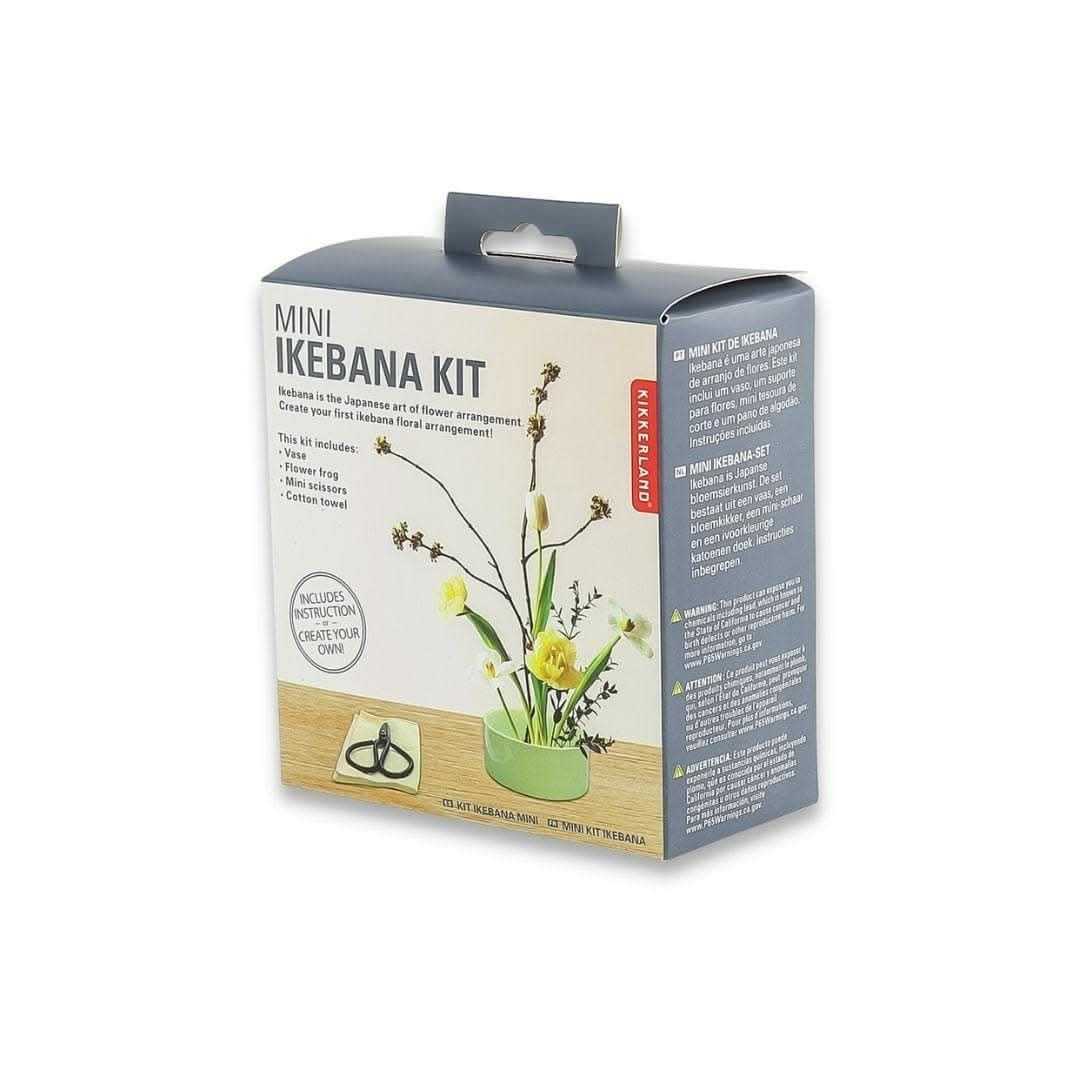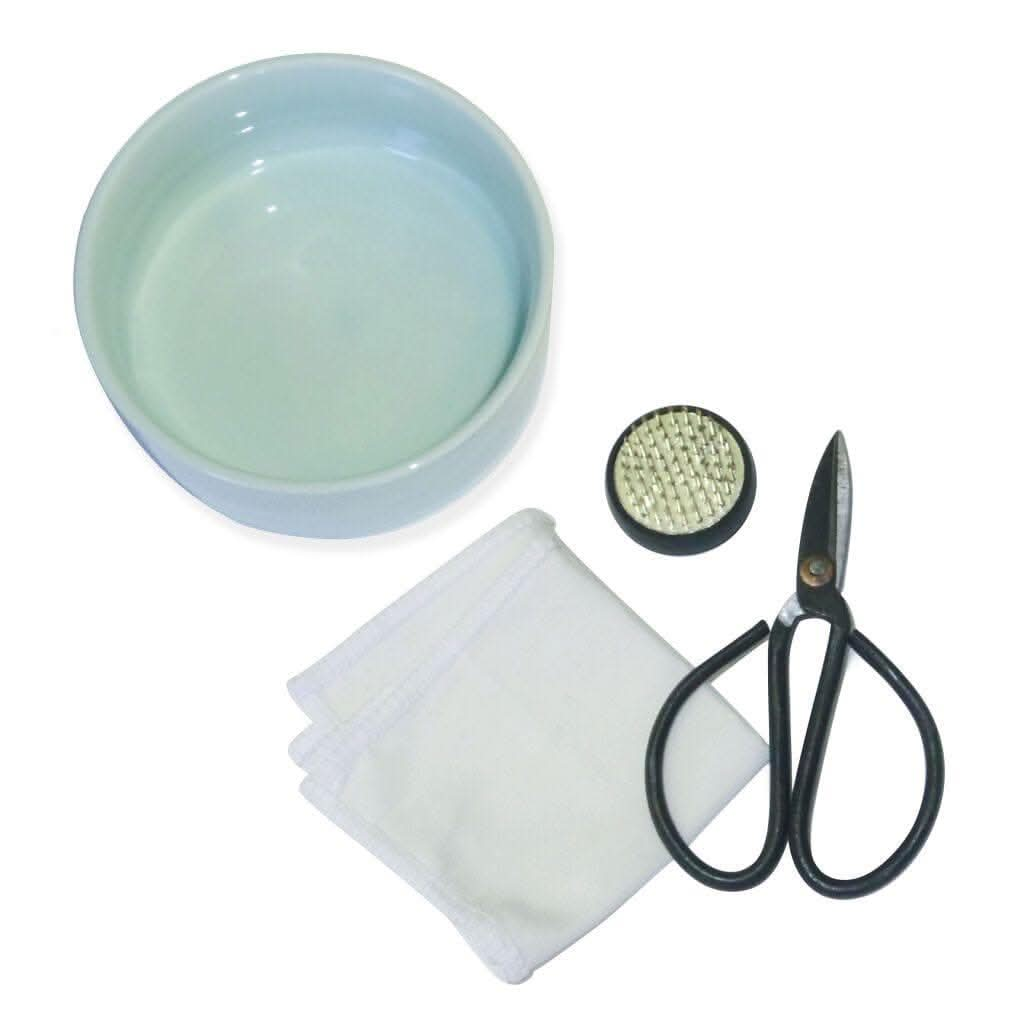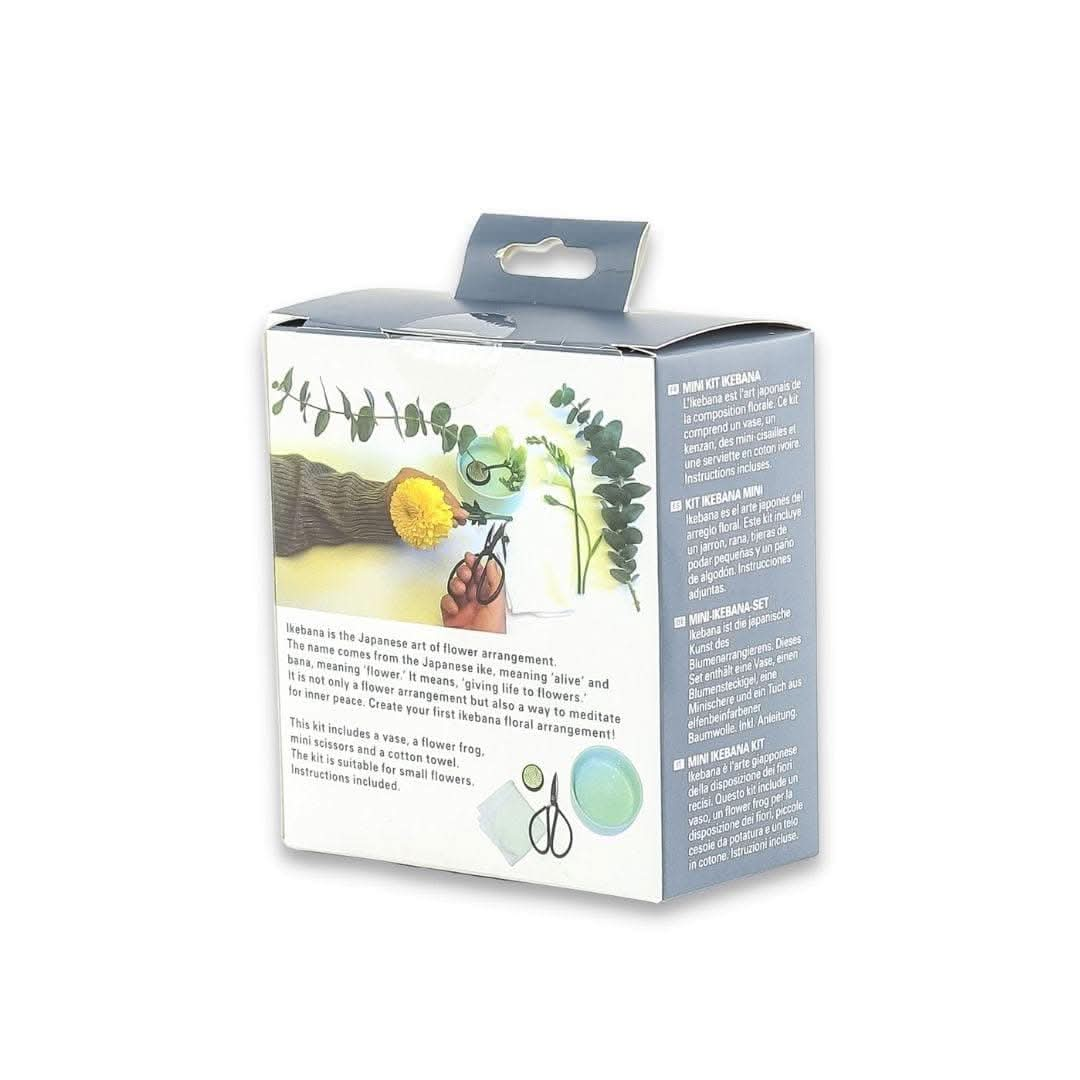 The Mini Ikebana Kit contains everything you need to create your version of Ikebana. Ikebana is rich in tradition from its sixth-century origins is referred to in the simplest terms today as the Japanese art of flower arrangement.
Most Westerners consider ikebana as an arrangement that is triangular in shape, with three primary elements. The tallest element represents heaven, the lowest is earth, and the flora that populates the middle represents man (or woman) seen as negotiating between heaven and earth.
Don't worry; instructions are included in the kit. Also included in the kit are a vase, flower frog, mini shear scissors, and one ivory cotton towel. This kit 

We guarantee our products and services. If for any reason you are not completely satisfied, contact us at orders@greenfreshflorals.com and we will refund your money or offer you a replacement.
We provide same-day delivery on all orders received before 2 pm. Your order will be hand delivered by one of our professional drivers. More on delivery can be found here.
You can contact us by phone at 619-544-0504 between 10 am and 5 pm, Monday through Saturday. Email us at info@greenfreshflorals.com, or visit our retail store at 3785 4th Avenue in Hillcrest.