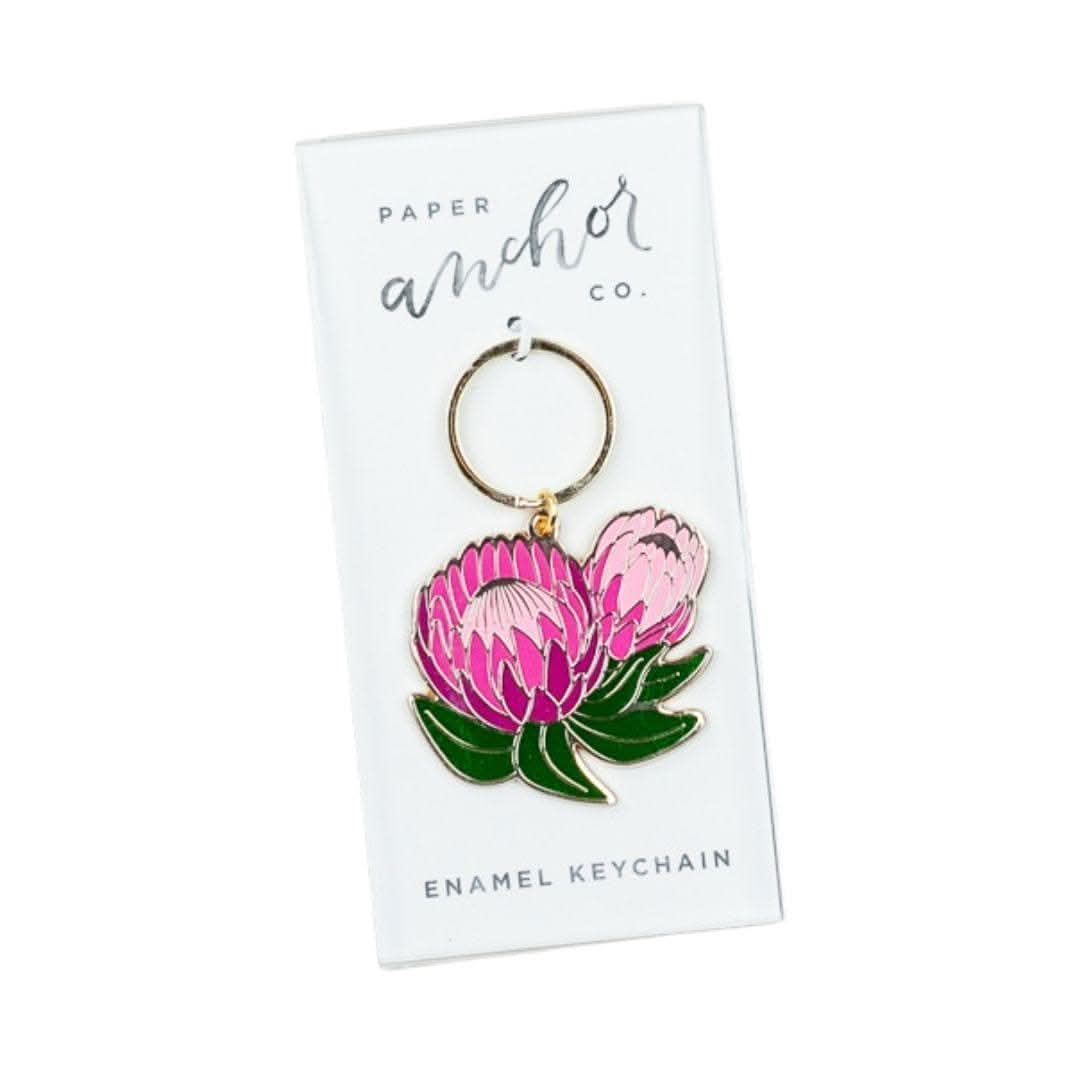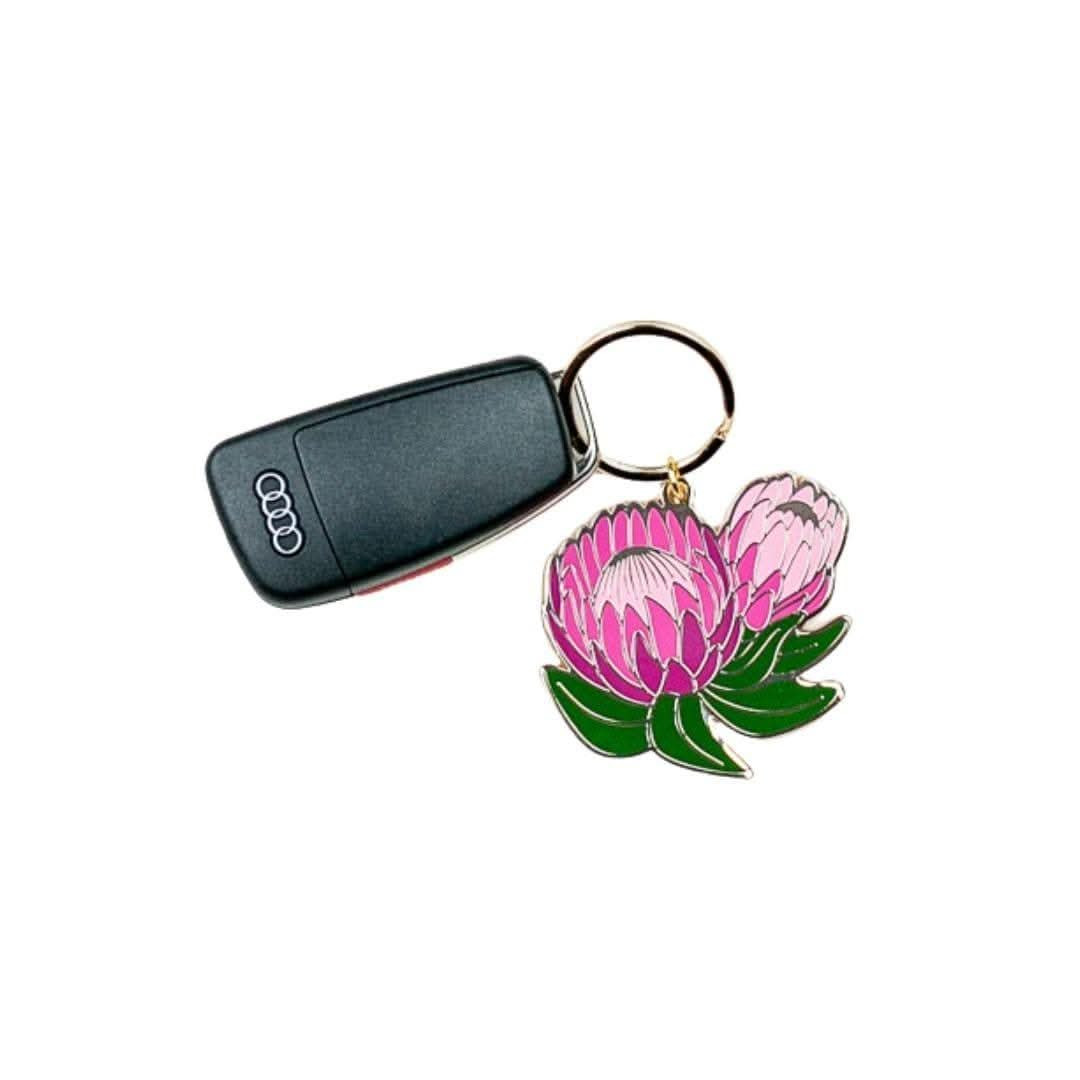 Why not add some life to your essential collection of keys with the Ofelia Protea Keychain from Paper Anchor Company, located in San Diego. This brass and enamel keychain in shades of pink and green will make the task of finding your keys much easier and quicker. Not to mention, all who see your keys will appreciate your style and plant love.
Get organized with the Ofelia Protea keychain and make life easier. View our entire Wearables Collection to see our other lapel pins, totes, and keychains.
We guarantee our products and services. If for any reason you are not completely satisfied, contact us at orders@greenfreshflorals.com and we will refund your money or offer you a replacement.
We provide same-day delivery on all orders received before 2 pm. Your order will be hand delivered by one of our professional drivers. More on delivery can be found here.
You can contact us by phone at 619-544-0504 between 10 am and 5 pm, Monday through Saturday. Email us at info@greenfreshflorals.com, or visit our retail store at 3785 4th Avenue in Hillcrest.