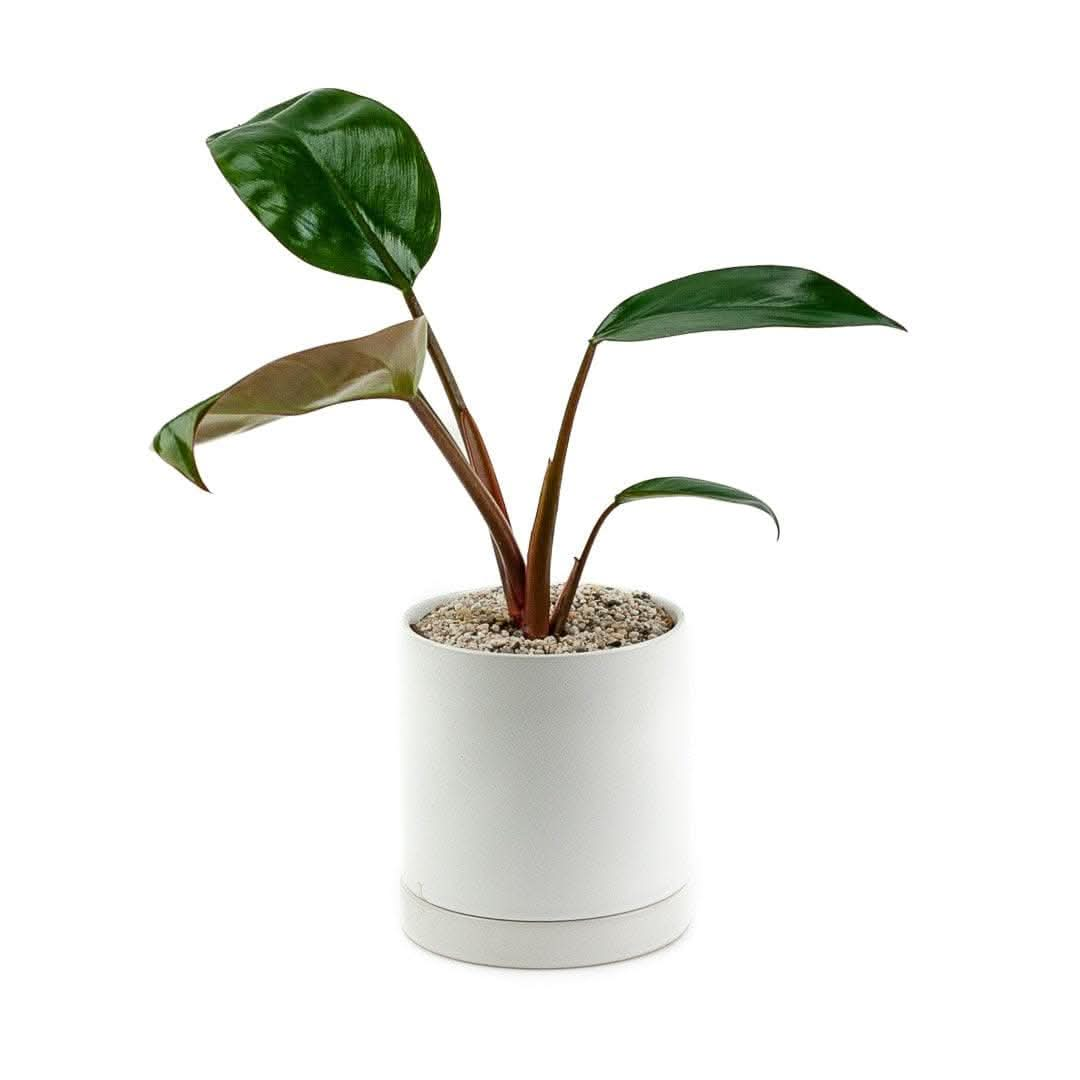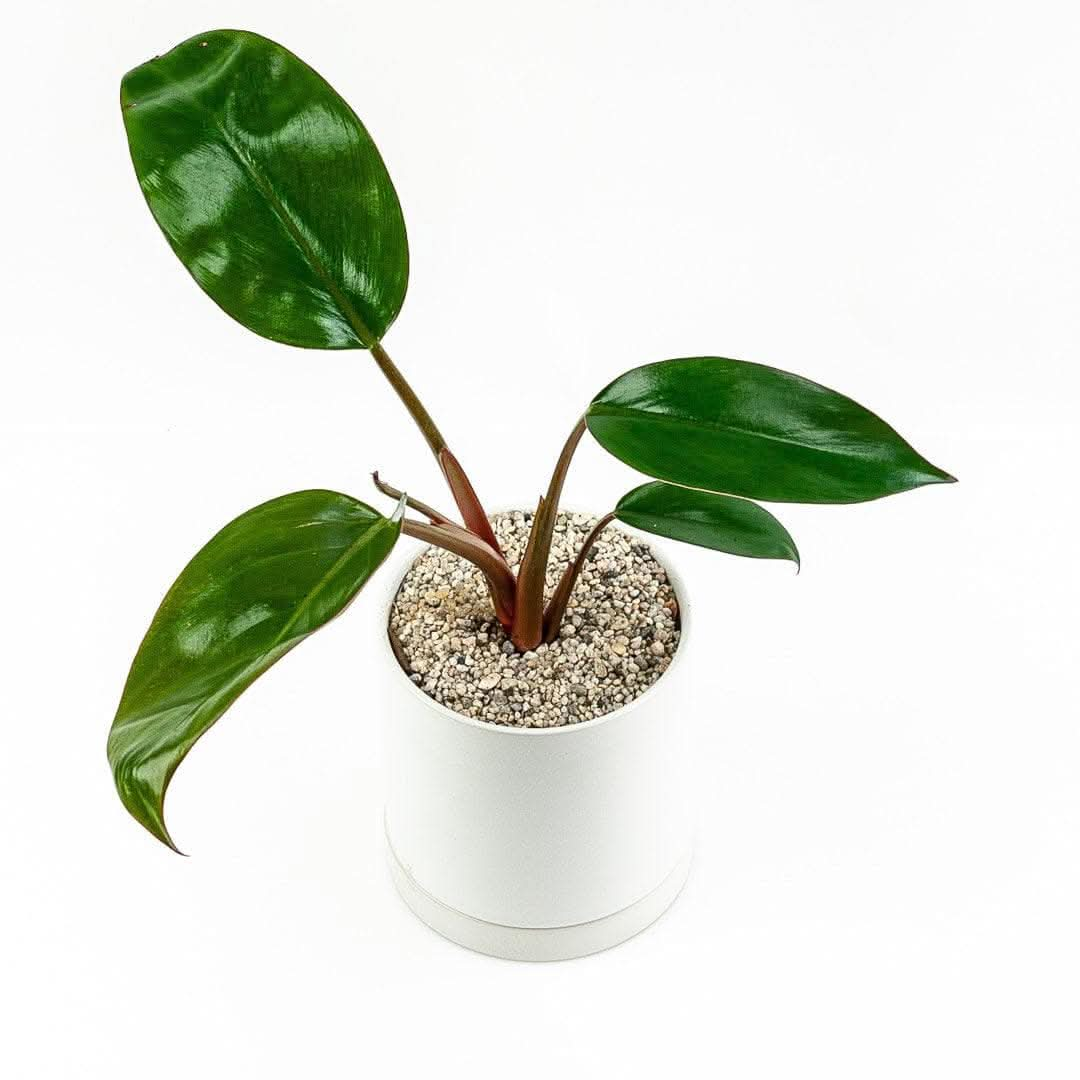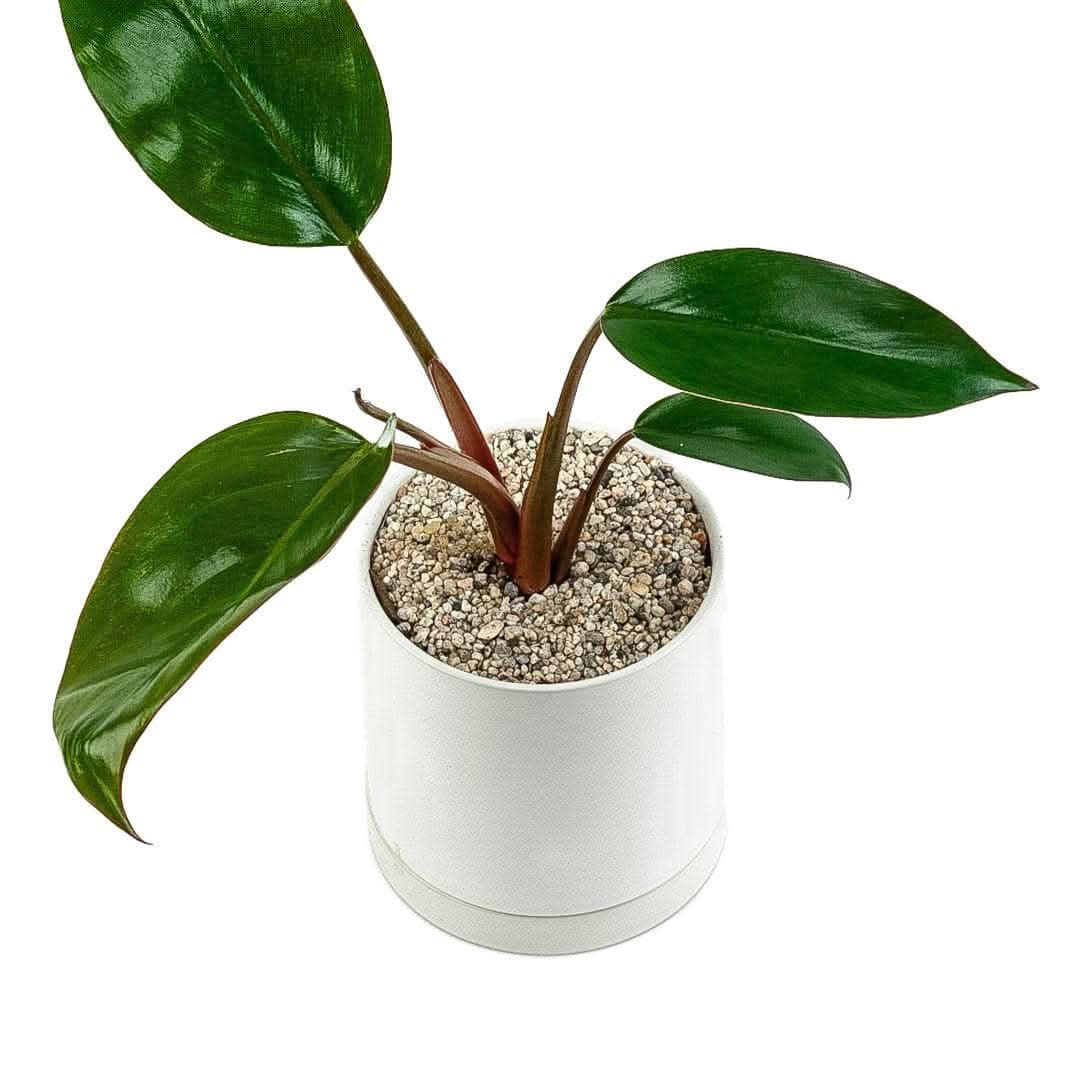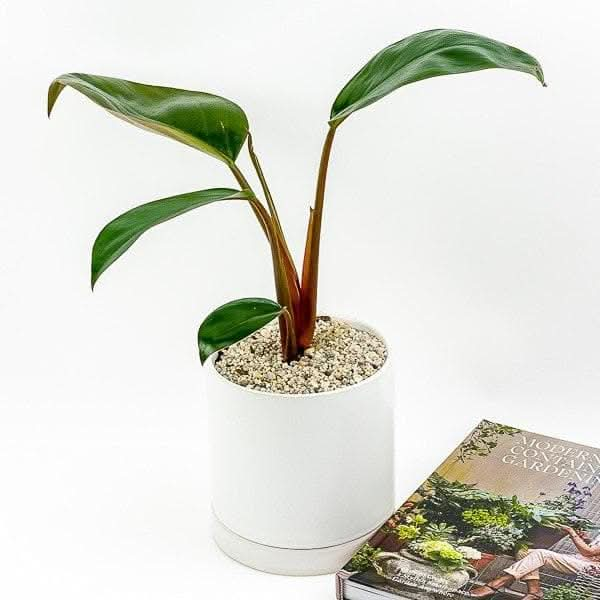 Our contemporary Red Congo Planting (Congo rojo) is a perfect medium-sized planting for an office desk, kitchen counter, or end table. Planted in a modern white Romey pot to showcase the burgundy green leaves of the Philodendron Red Congo, this plant thrives in medium to bright, diffused light. The Red Congo prefers a warmer climate and is sensitive to cold, so be sure to give it a home to stay warm.
Unlike other philodendrons, the Red Congo does not have a climbing vine-like growth but grows outward and up from the base with unfolding leaves. 
The Red Congo Planting makes a great gift. Grab a card from our online collection and let our team deliver them for you.
5" white Romey Pot with Drainage, 4" red Congo plant
We guarantee our products and services. If for any reason you are not completely satisfied, contact us at orders@greenfreshflorals.com and we will refund your money or offer you a replacement.
We provide same-day delivery on all orders received before 2 pm. Your order will be hand delivered by one of our professional drivers. More on delivery can be found here.
You can contact us by phone at 619-544-0504 between 10 am and 5 pm, Monday through Saturday. Email us at info@greenfreshflorals.com, or visit our retail store at 3785 4th Avenue in Hillcrest.