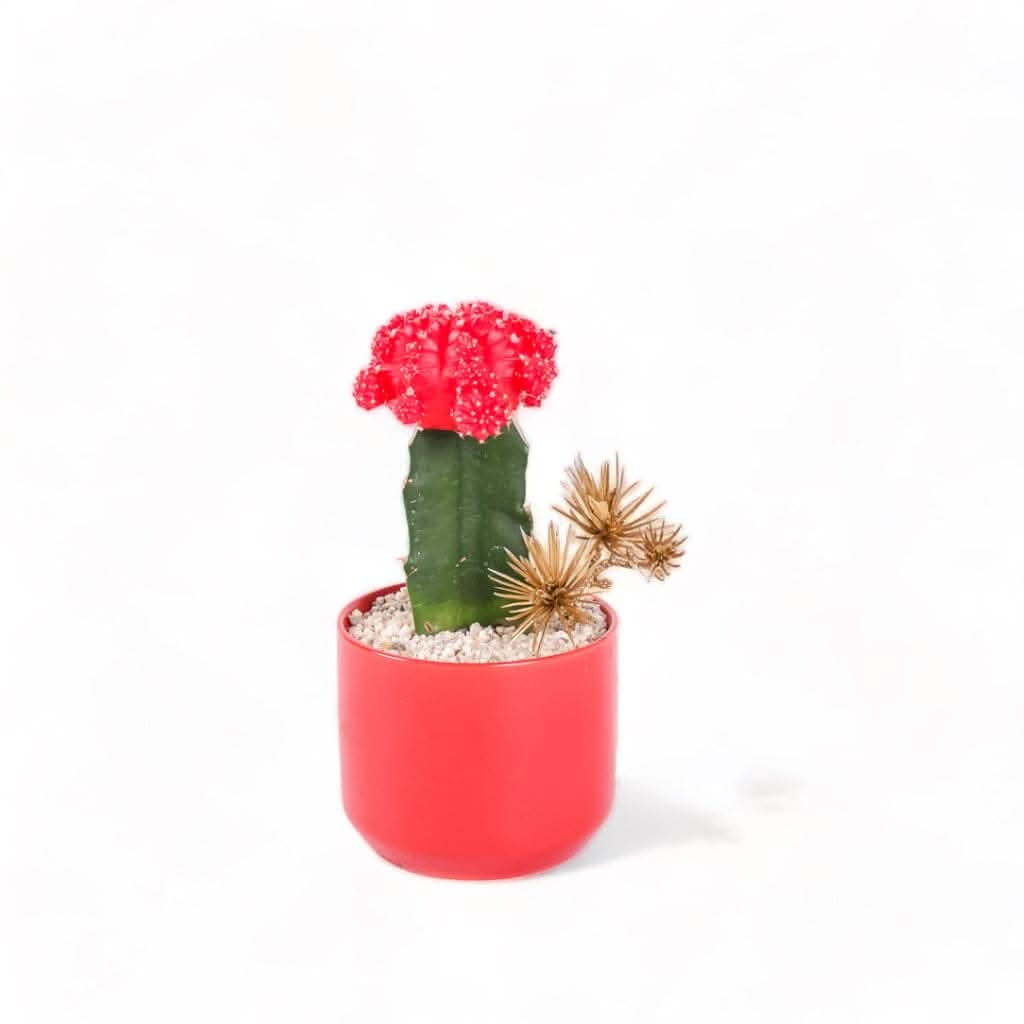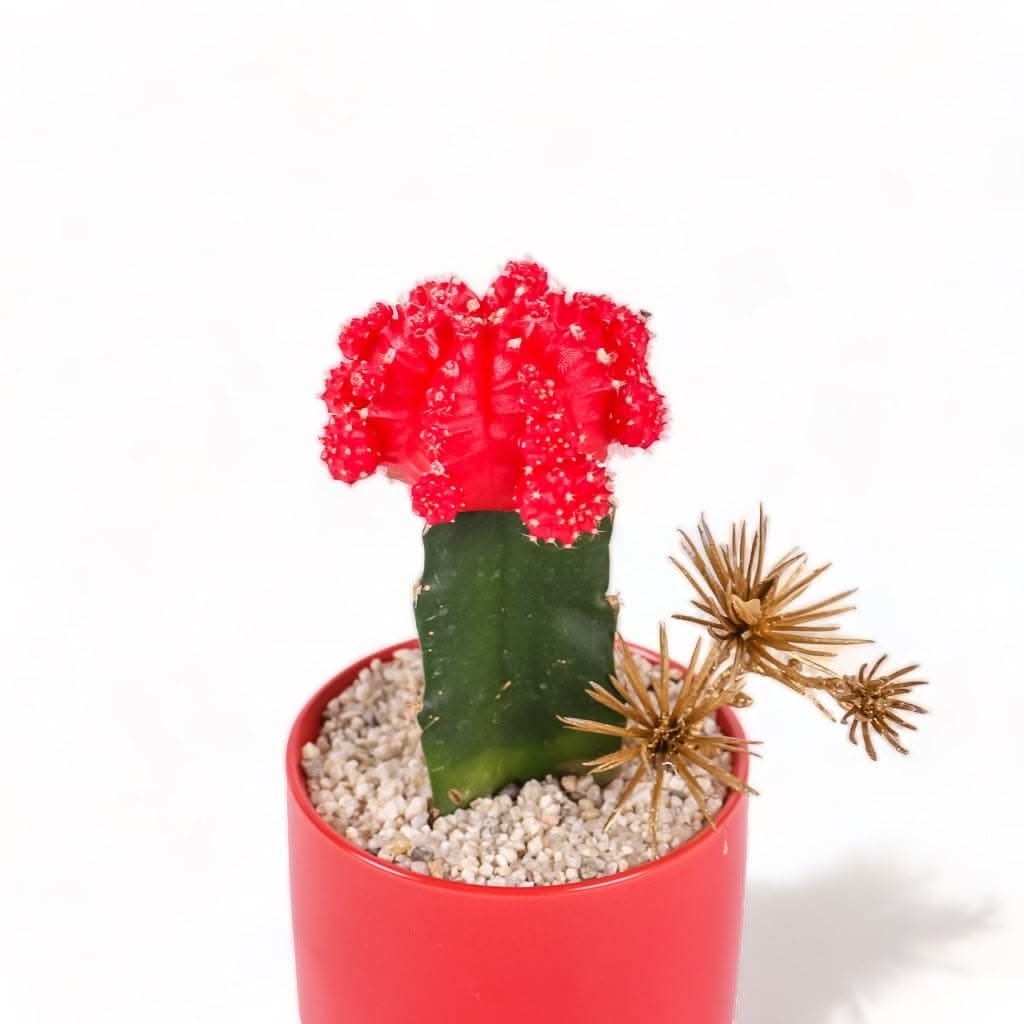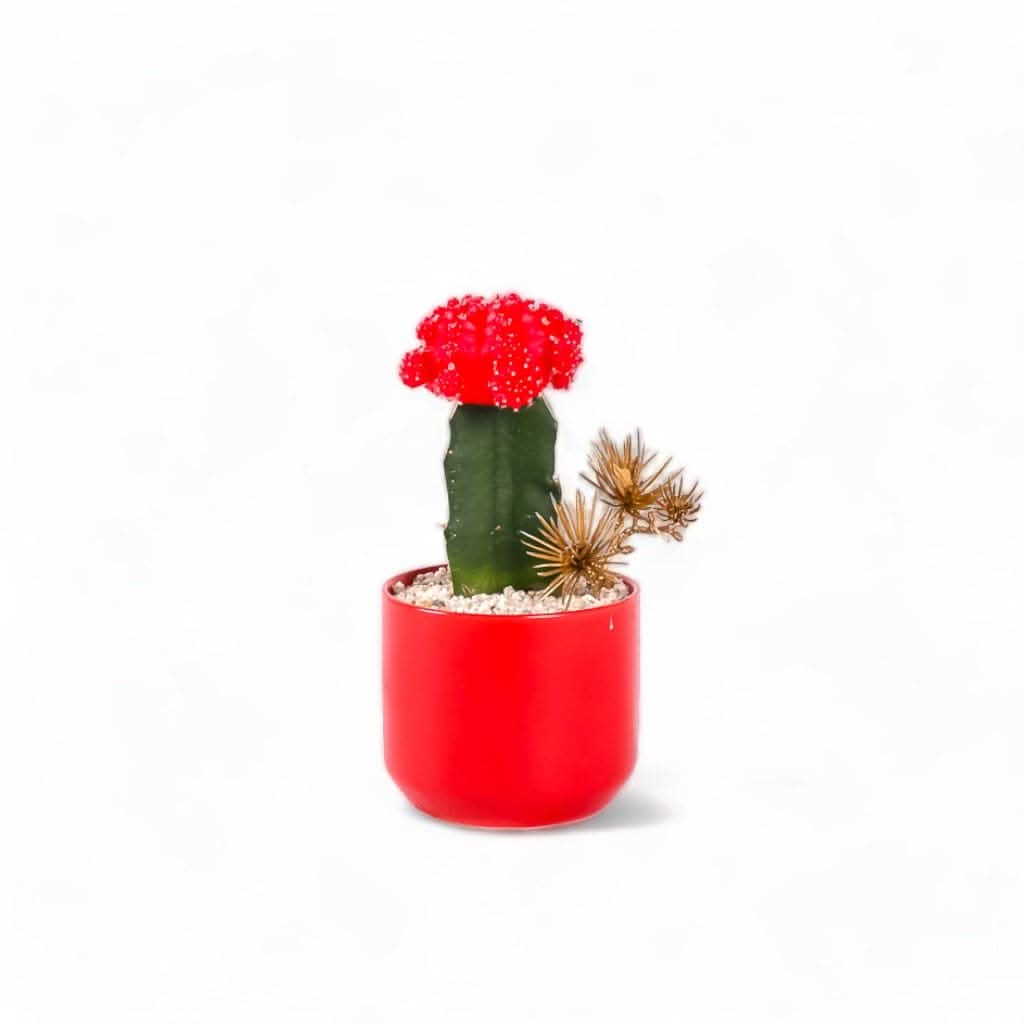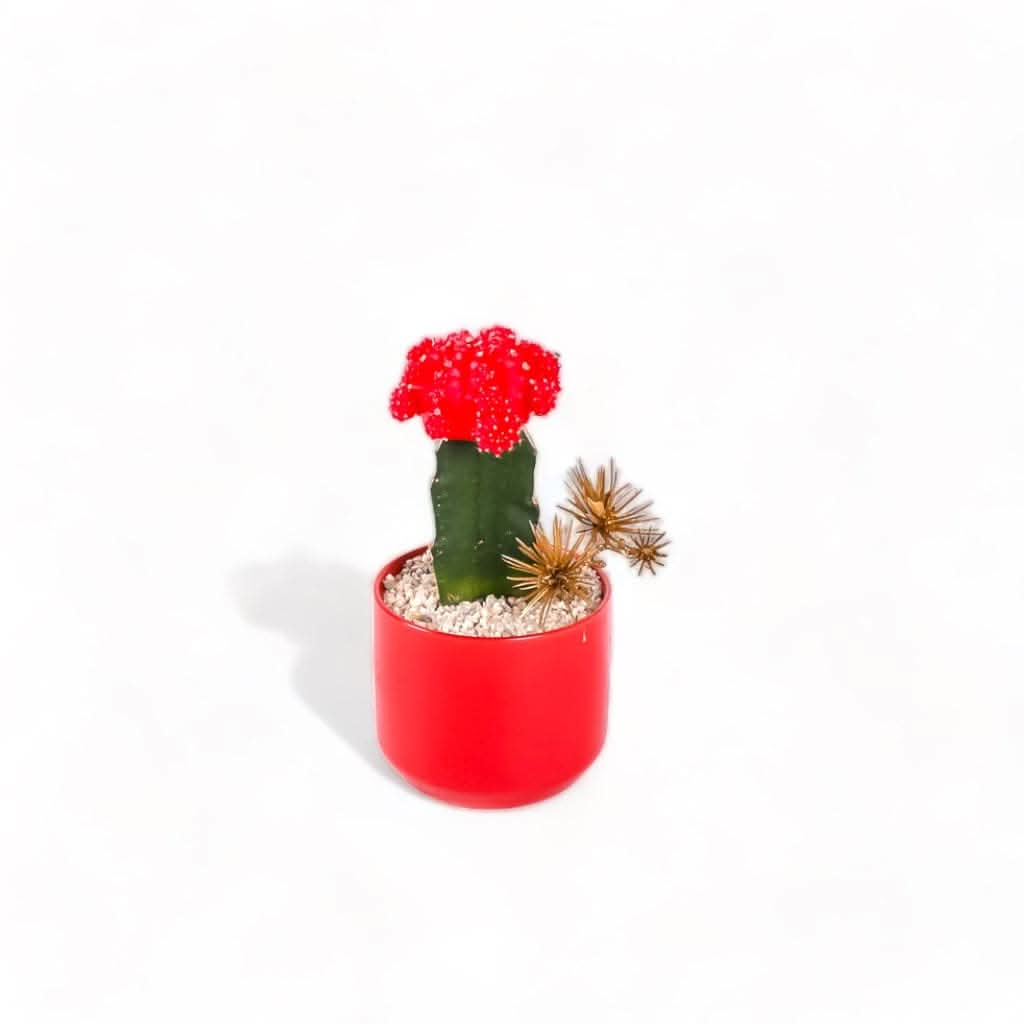 Introduce a touch of desert charm to your holidays with the Scarlet Gem Mini Cactus, a vibrant burst of color in a compact size. This striking 2.5" red grafted cactus sits proudly in a matching 3" red ceramic pot in a bed of white rock, creating a bold statement that's both chic and playful.

Perfect for beginner plant enthusiasts or those with a busy lifestyle, this mini cactus requires minimal care—place it in a spot with plenty of sunlight and water sparingly, allowing the soil to dry out between waterings completely. Its petite size and robust nature make it an ideal addition to any desk, shelf, or windowsill, bringing a splash of low-maintenance vibrancy to your day.

The Scarlet Gem Mini Cactus is not just a plant; it's a delightful gift ready to bring a smile to anyone's face. Choose from our selection of cards to add a personal touch and let our drivers handle the rest, delivering this charming gift right to the recipient's door. Whether for a special occasion or just because the Scarlet Gem Mini Cactus is a small but mighty way to show you care.
Not recommended for homes with pets.