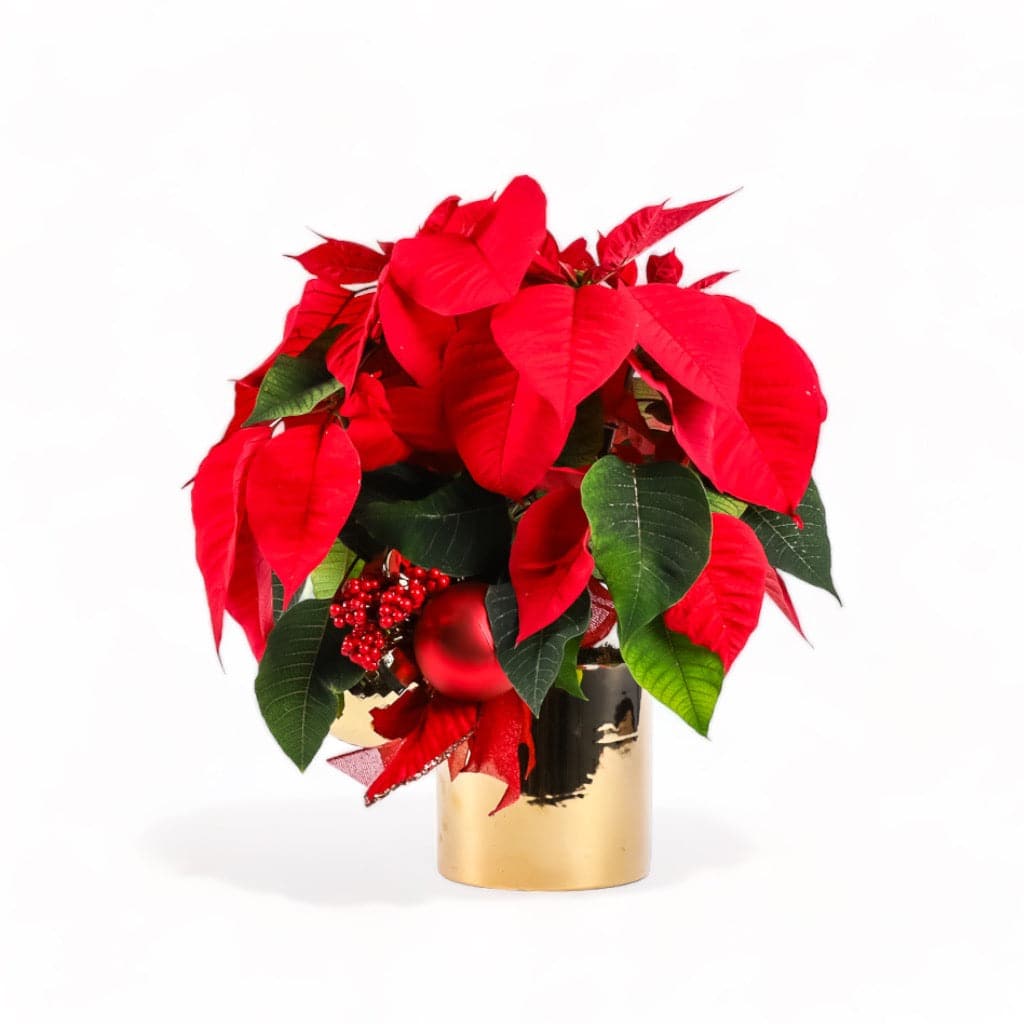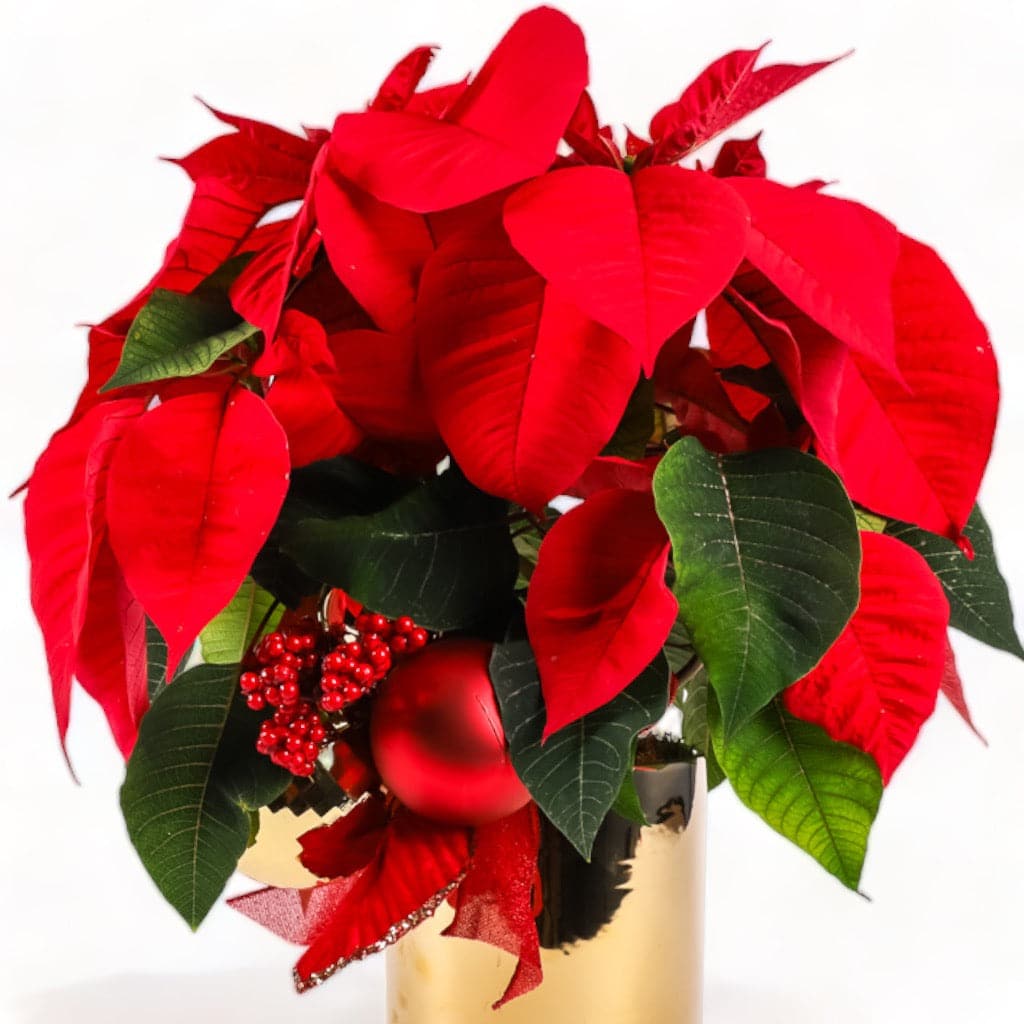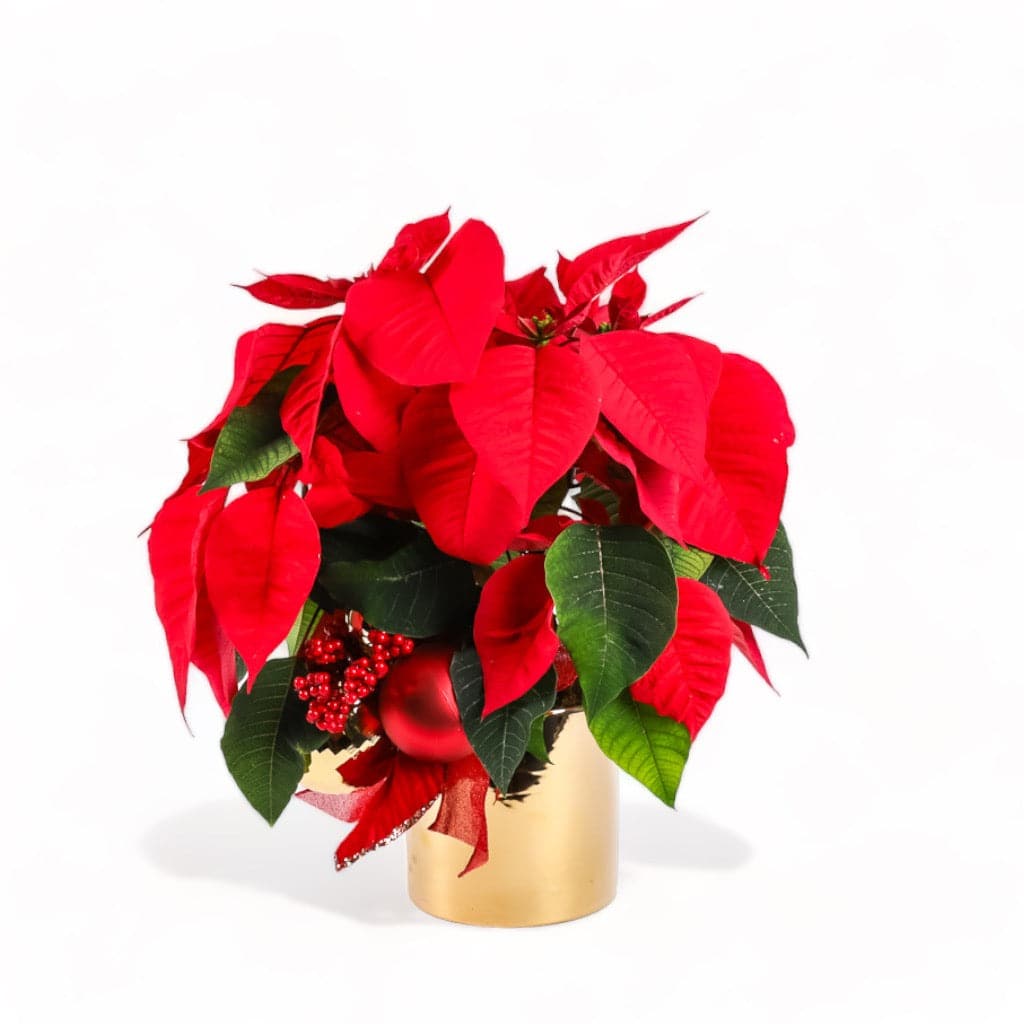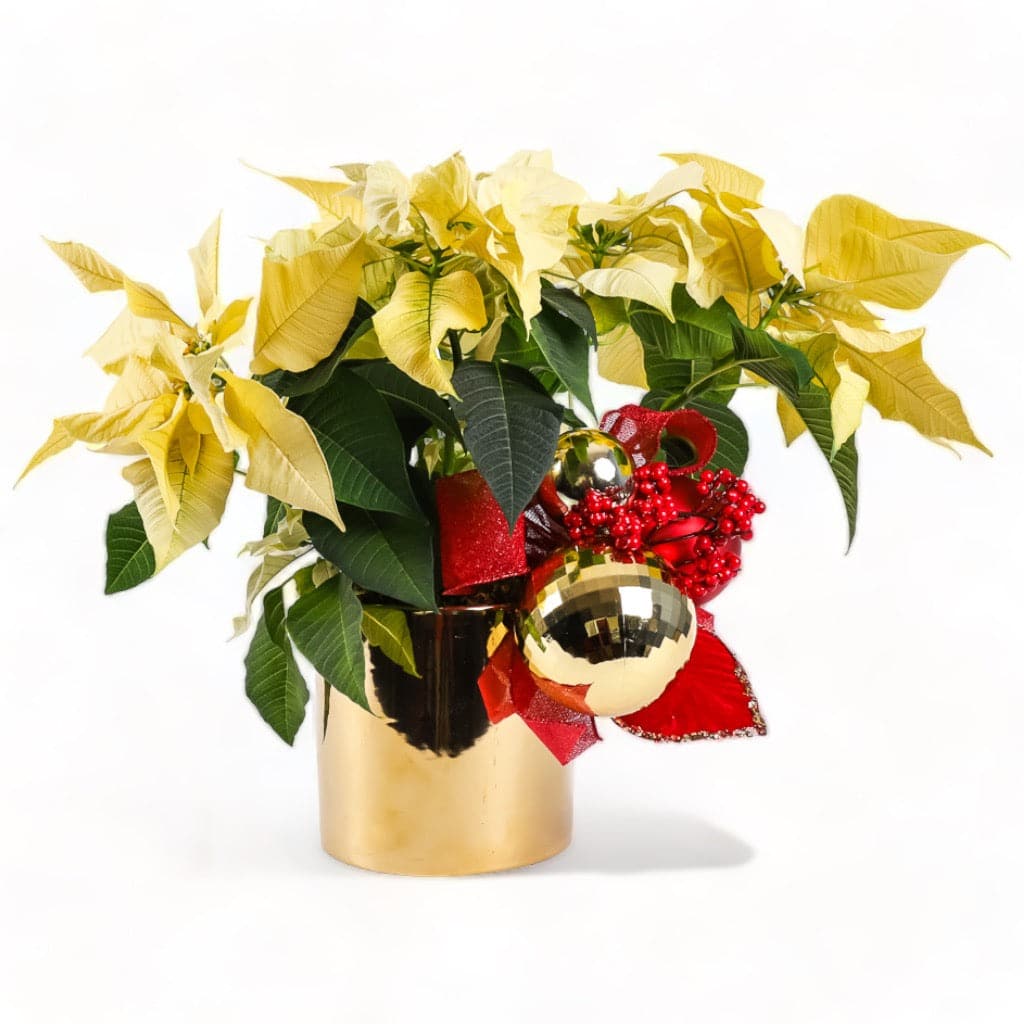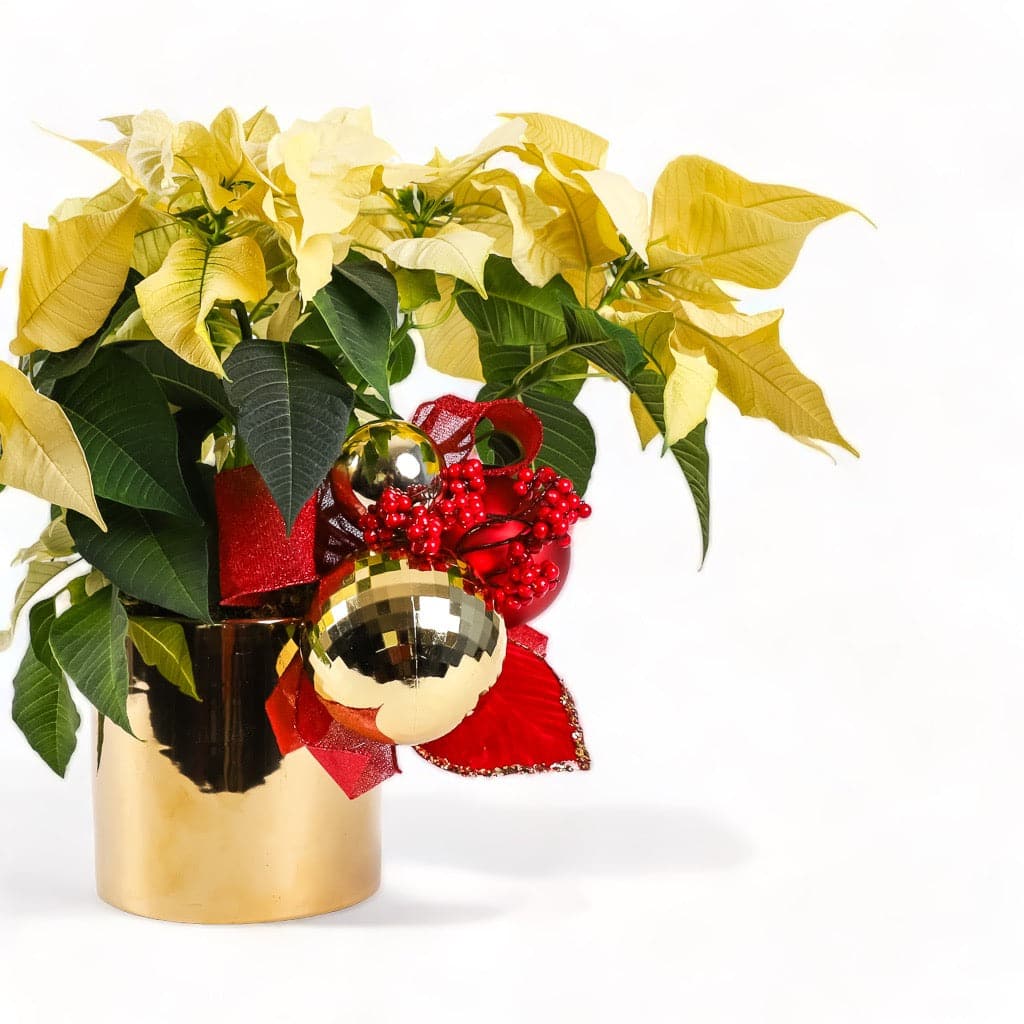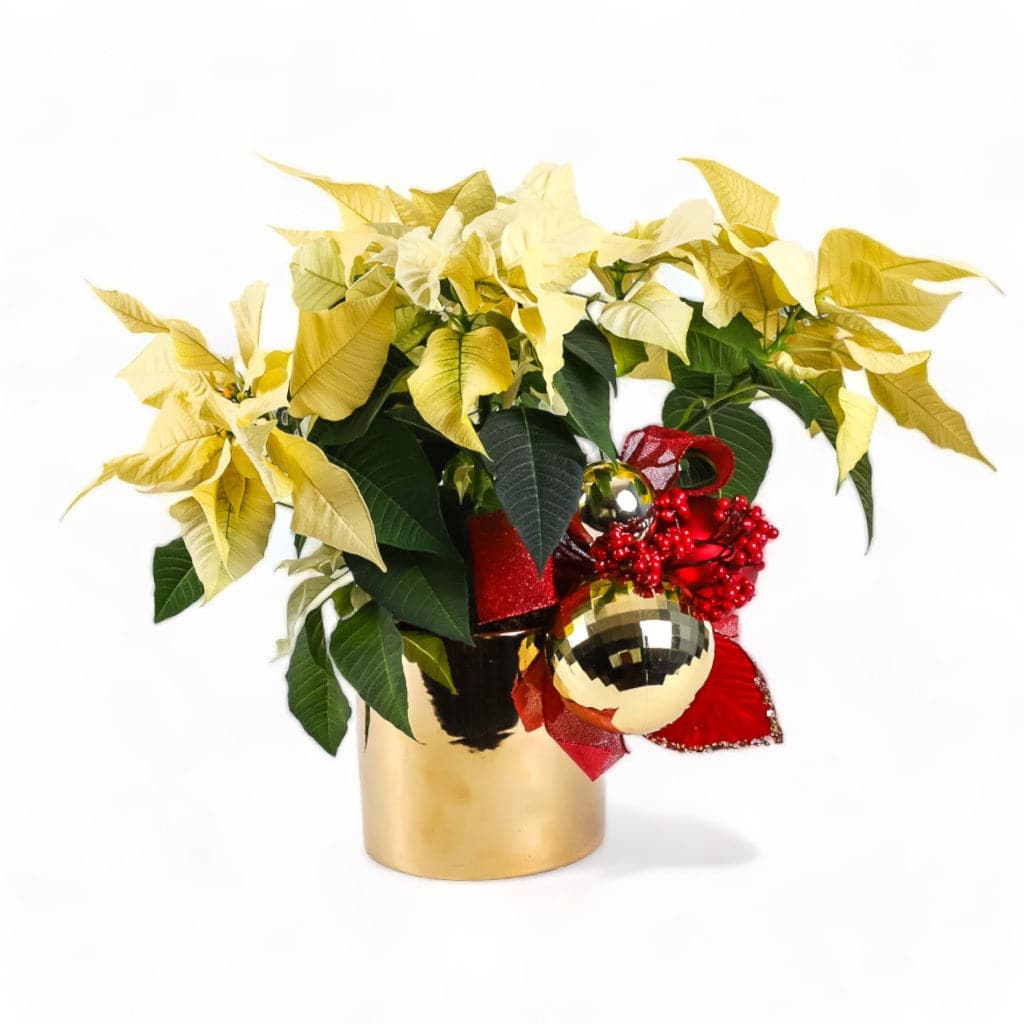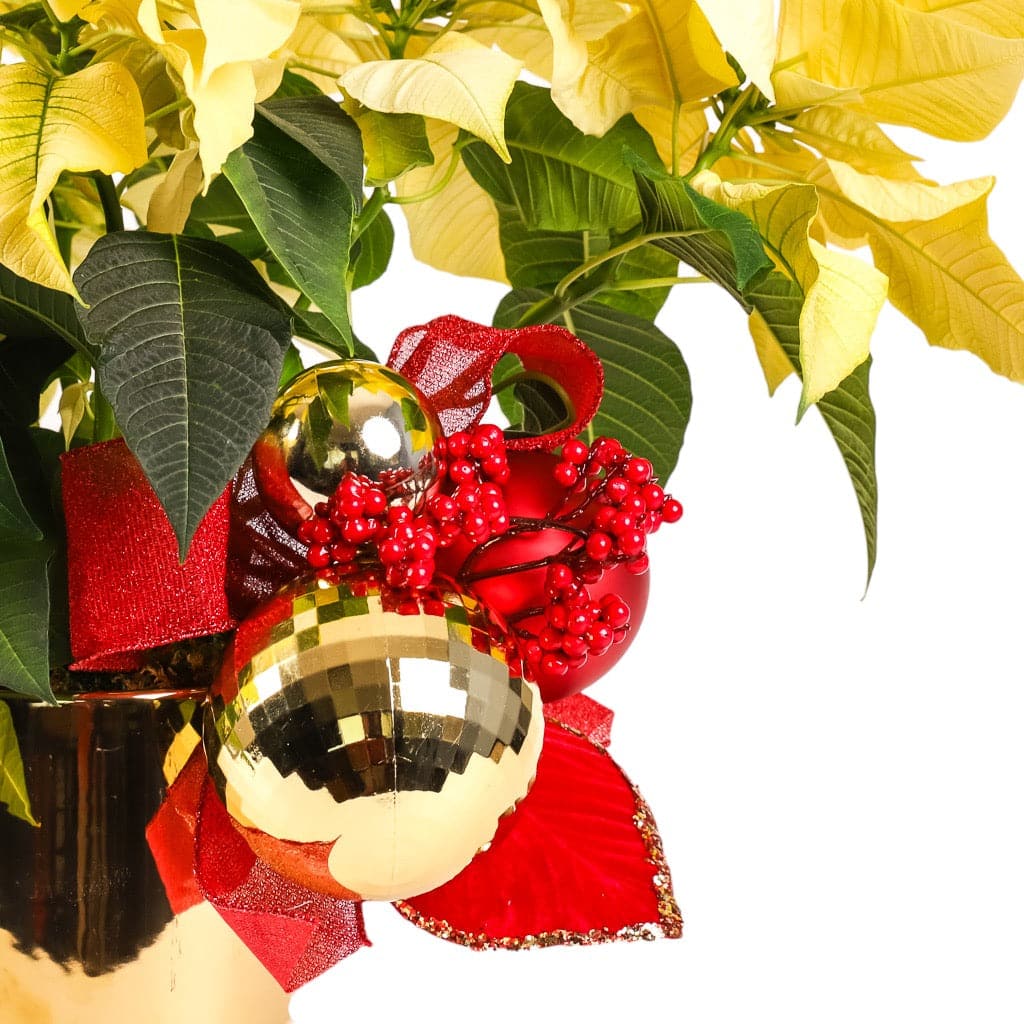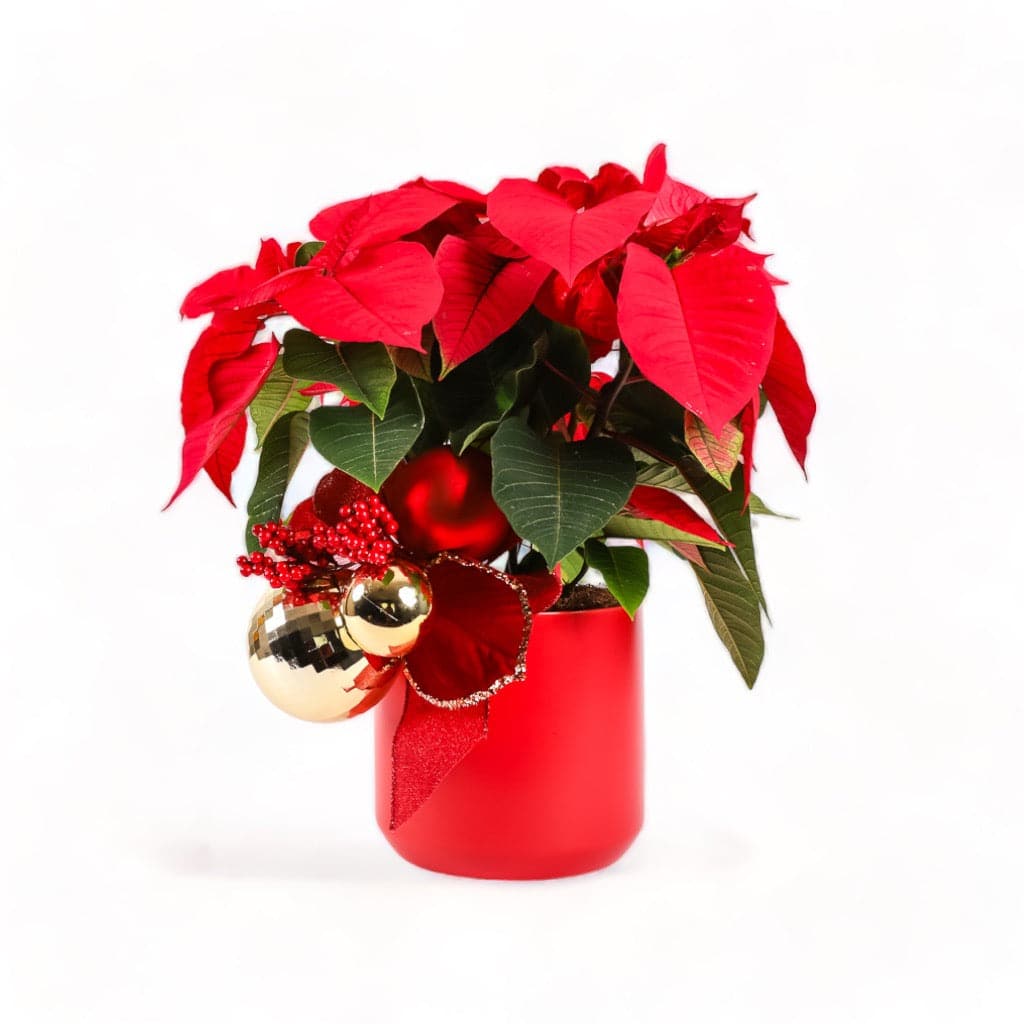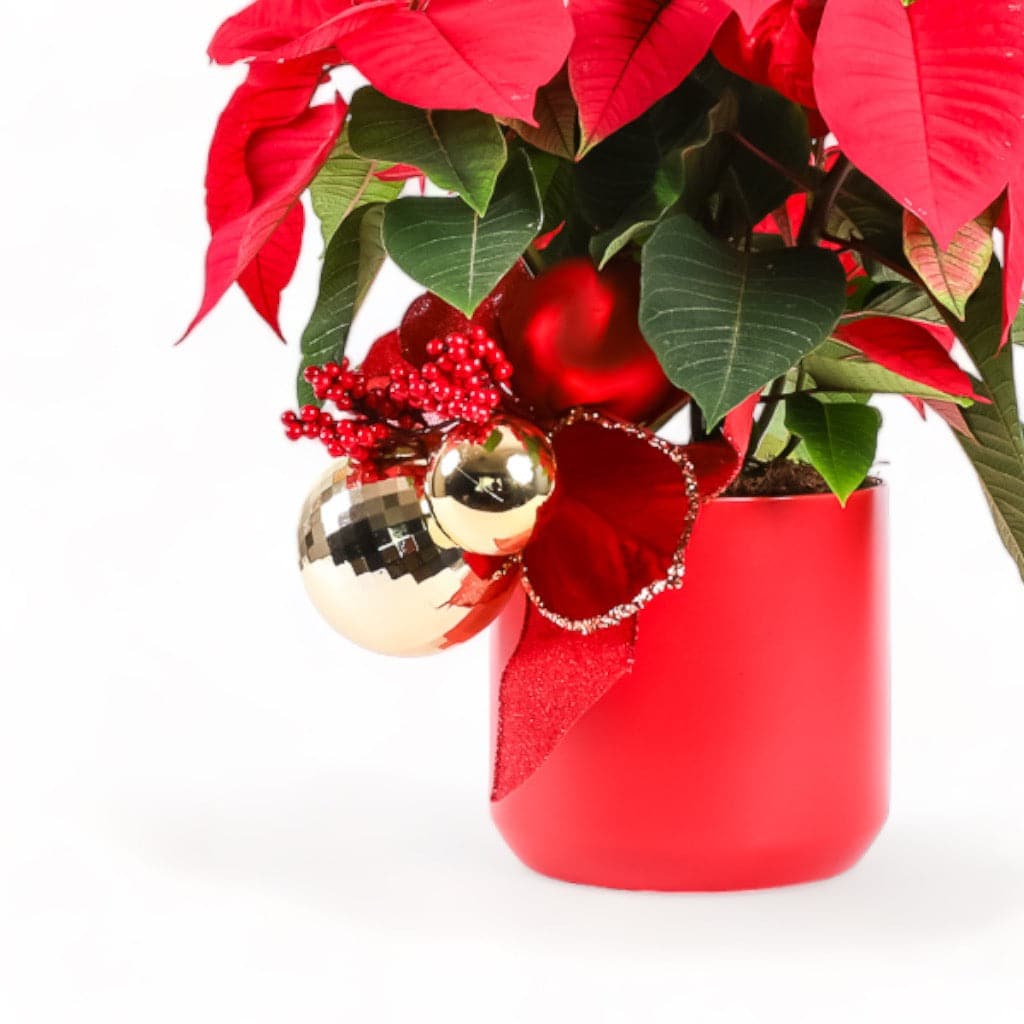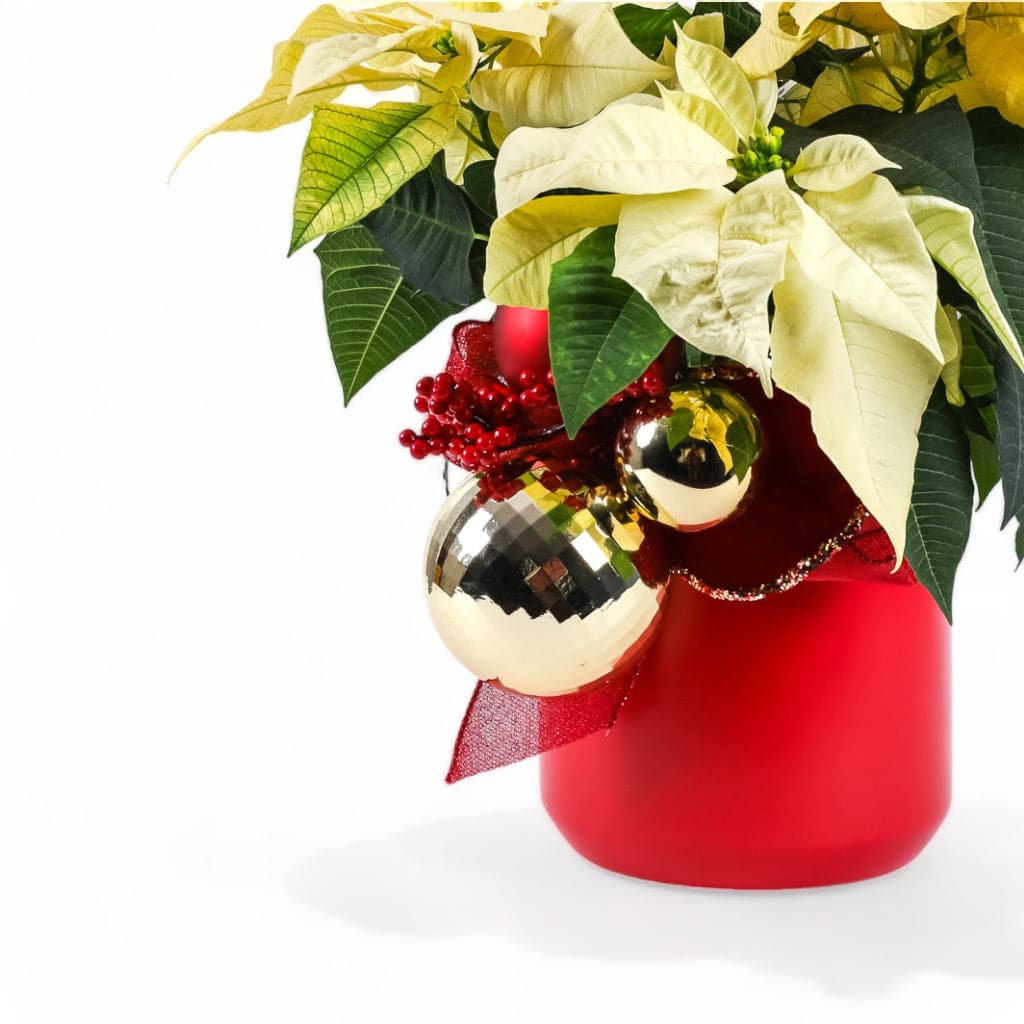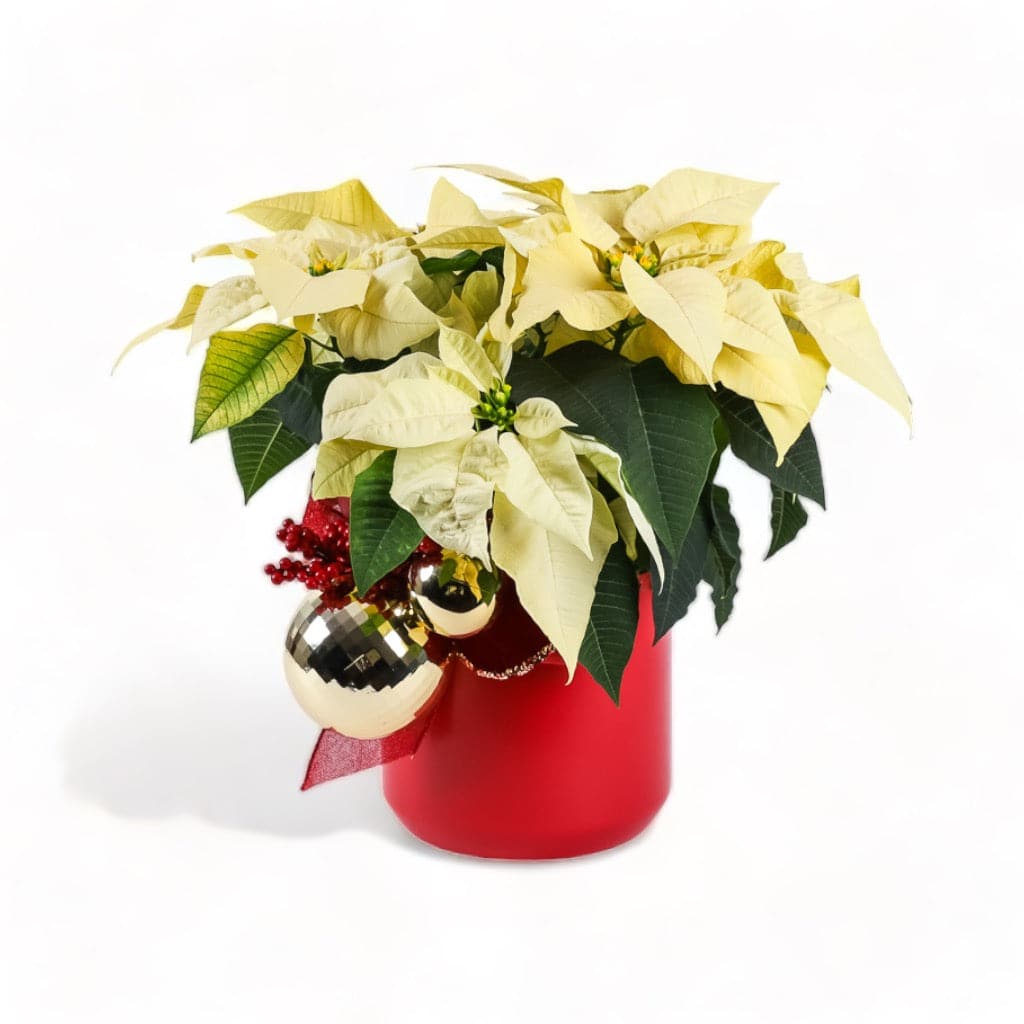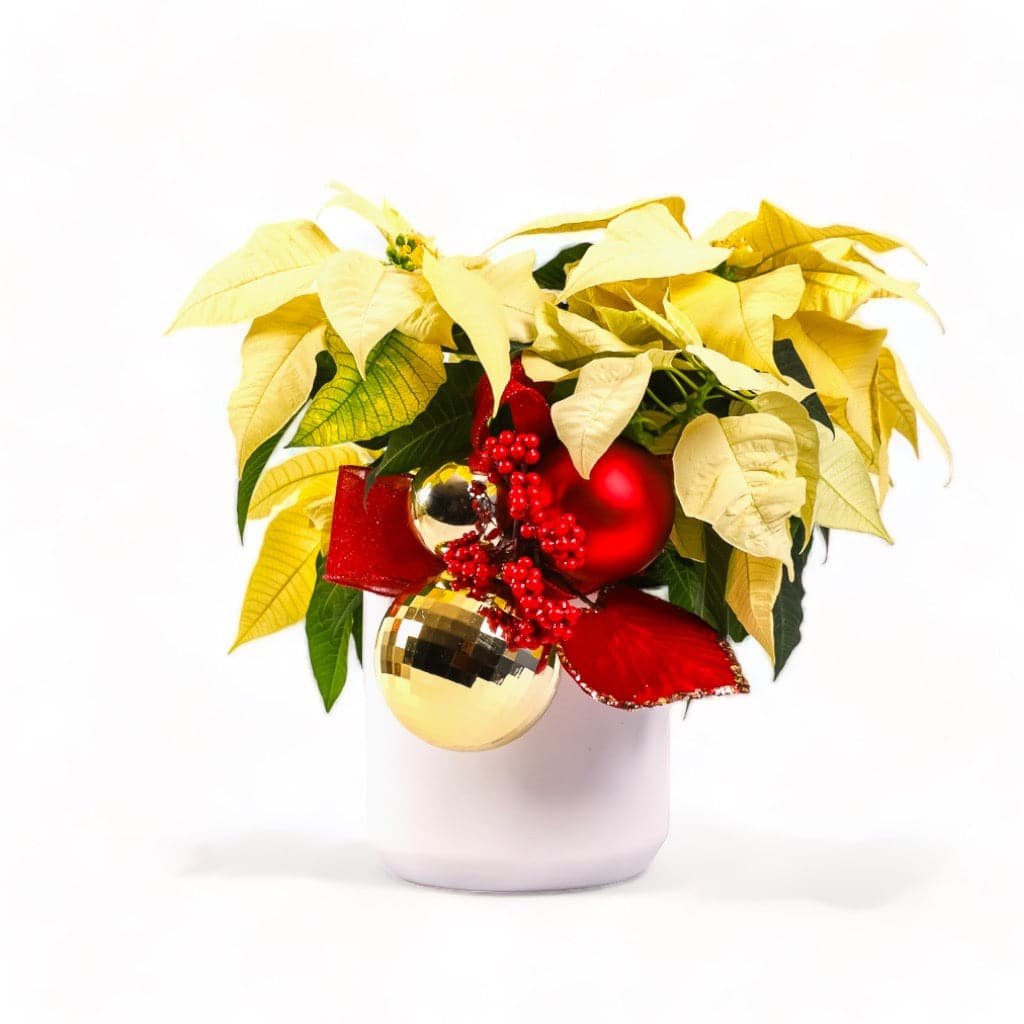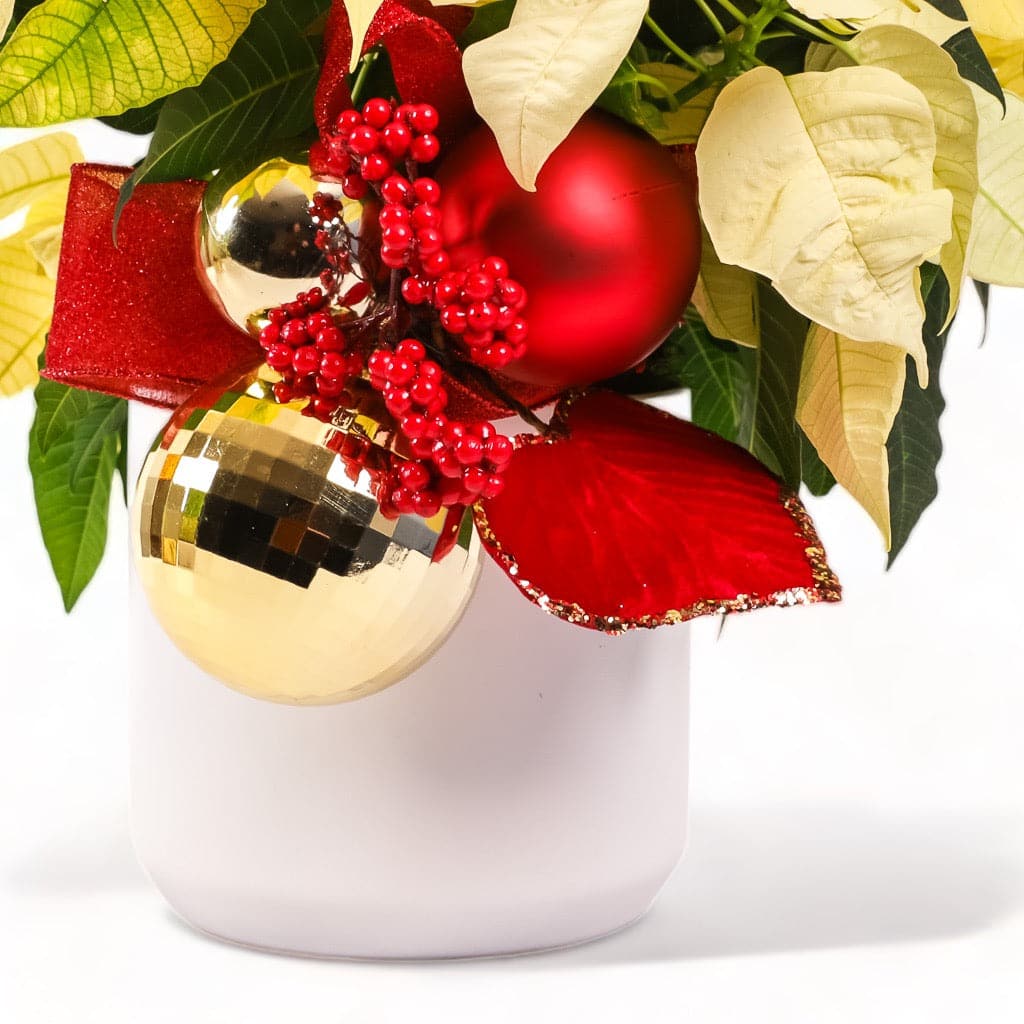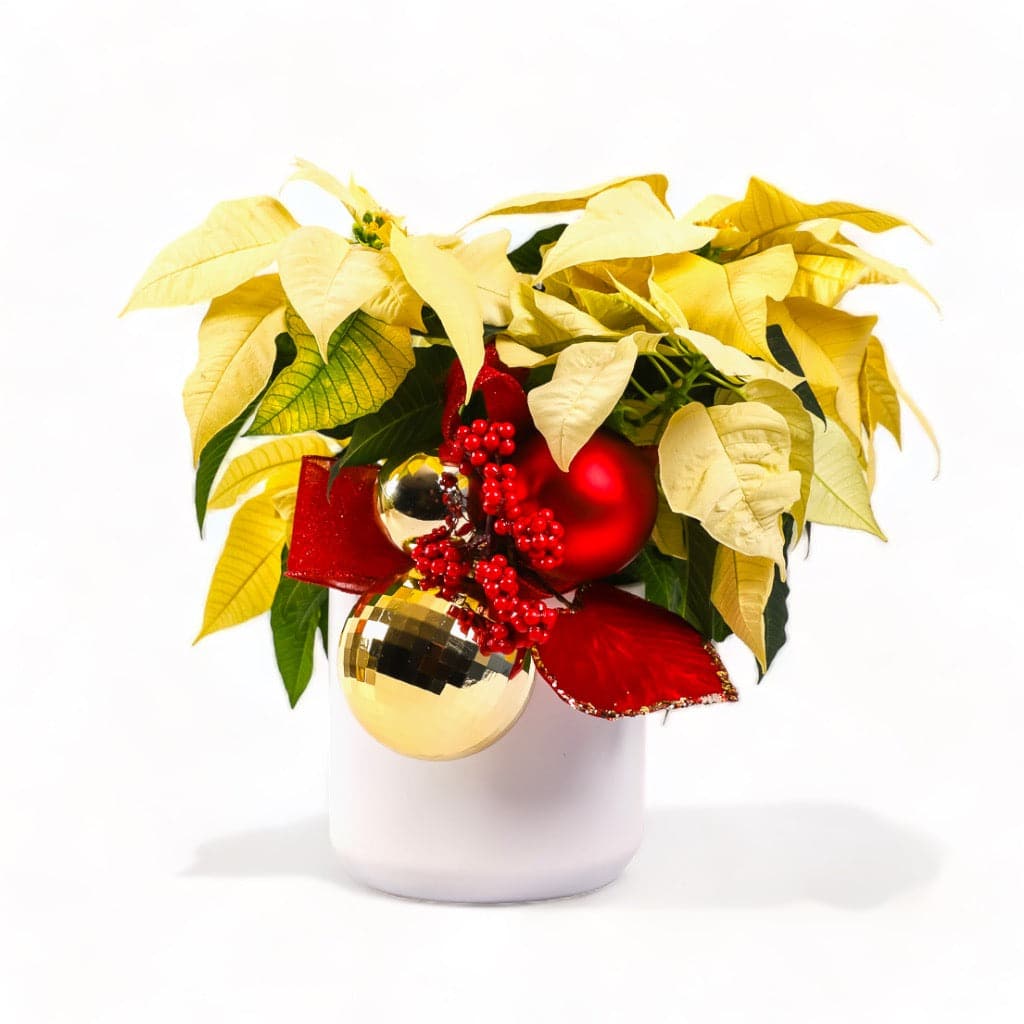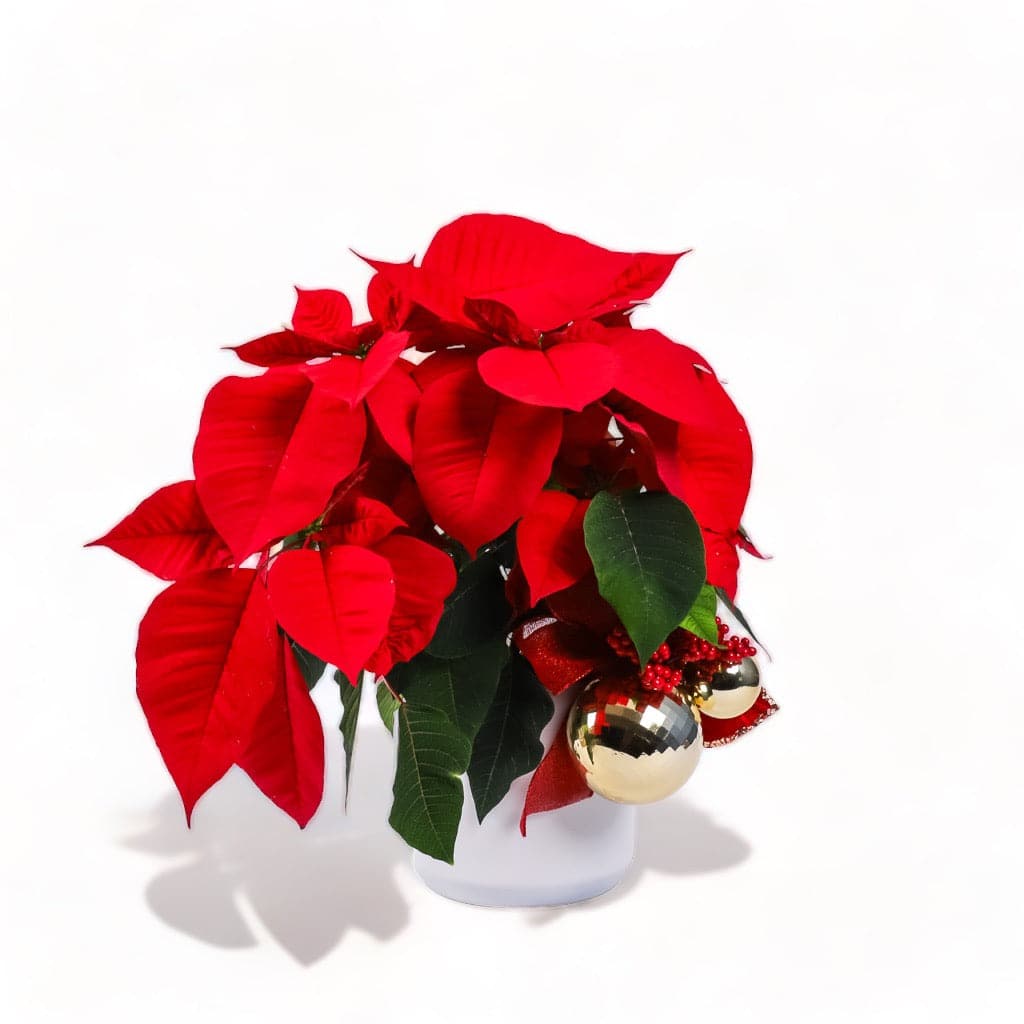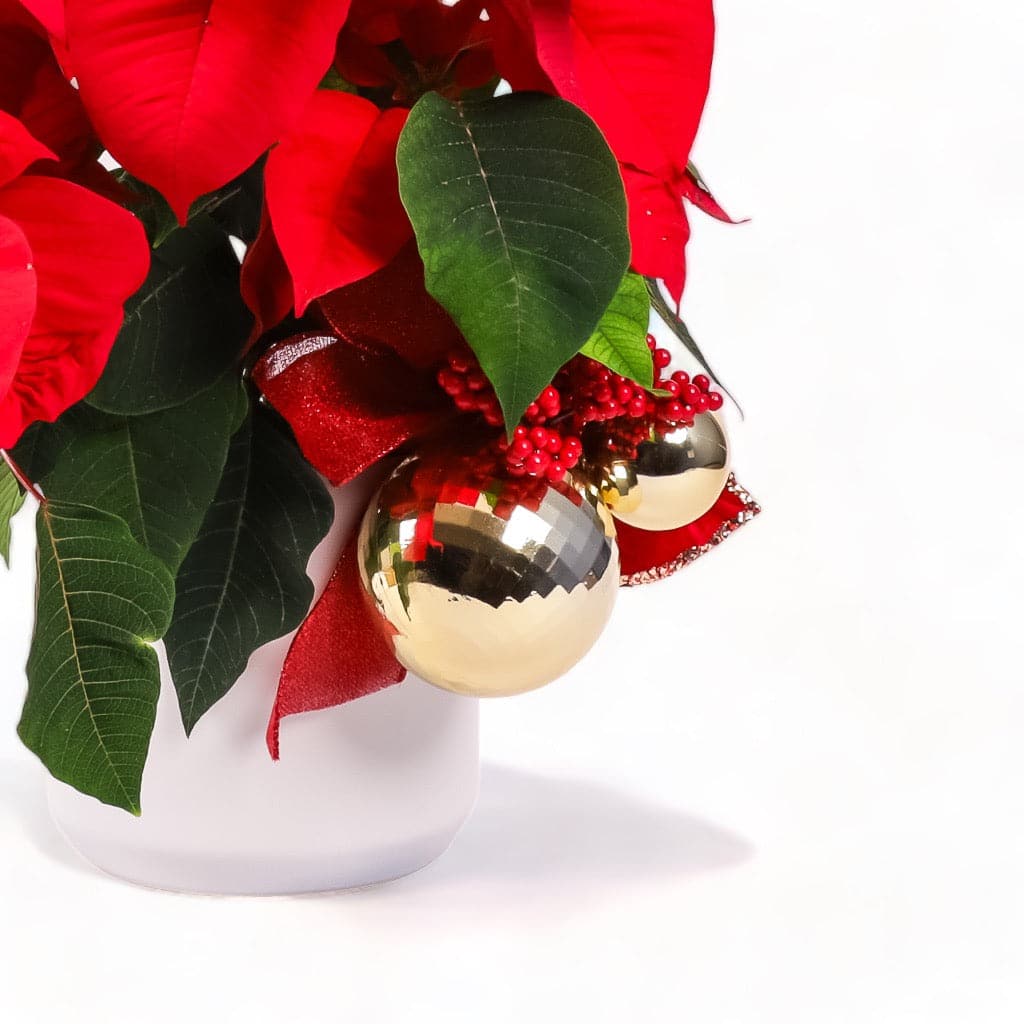 Classic Holiday Poinsettia Planting
Celebrate the holiday season with our Classic Holiday Poinsettia Planting, the quintessential Christmas plant known for its lush, vibrant bracts and deep green foliage. Available in the traditional festive red or a serene winter white, each poinsettia comes nestled in your choice of a 7" ceramic pot—bold red for a classic look or pure white for a touch of elegance—or a 6" etched gold container that adds a luxurious shimmer to your holiday decor. At 18" tall and 10" wide, these poinsettias are perfect for creating a warm, inviting atmosphere in any space.

Place the poinsettia in a room with bright, indirect sunlight, and water it when the soil's surface feels dry to the touch. Avoid overwatering and ensure proper drainage to keep your poinsettia healthy and vibrant throughout the season.

A thoughtful and festive gift, we offer delivery to ensure your poinsettia arrives with care and convenience. Don't forget a card.
Not recommended for homes with pets.